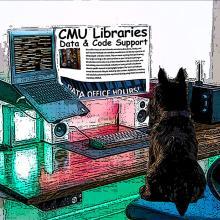 We offer support for all things digital- and data-related to anyone in the CMU community working on research, class projects, or simply learning a new skill. Our team can assist you with your data needs , from data organization and analysis to providing expertise on metadata and publishing, including using CMU's institutional repository, KiltHub, to publicly share your data.
In Person and Virtual Consultations
Whether you need an introduction to data visualization or GIS research methods available or have a specific question about your advanced research, meet one-on-one with our library experts to learn about tools, find additional resources, and get specialized feedback.
What Can We Help You With?
Finding, creating, and working with data, including data management plans, data mining & modeling, statistical analysis, and coding with Python and R.
Offering advice on data visualization and data communication support which includes visual content for presentations and posters.
Helping and providing feedback on research design for qualitative and quantitative projects, including GIS.
Learning about the availability of tools and platforms on campus, such as ArcGIS (GIS data), Tableau (data visualization), Open Science Framework, and others.
Connecting to self-guided resources or the local networks of Digital Humanities and Digital Scholarship practitioners at CMU.
If you think you may need multiple appointments to work through your data problem, we ask that you please start this process by booking one initial appointment. This will allow us to evaluate your needs with you, and refer you to the best person(s) or team to help with your questions.
Have A Quick Question?
Fill out our Data & Code support form and we'll get back to you within 24-48 hours.
Additional Resources
For further support, explore these topics on our Data & Code Support Menu.
Data & Code Support Team
Mugdha Deokar, Data & Code Support Graduate Consultant
Python; data science; data cleaning, analysis, and visualization
---
Shashank Katiyar, Data & Code Support Graduate Consultant
C/C++, Python, Git/Github, Unix/Linux Shell, data cleaning, analysis, and visualization
---
Kristen Scotti, Open Science Postdoctoral Associate
Python, R, MATLAB, C/C++, SQL, data analysis & visualization, Web design/development
---
Chasz Griego, Science and Engineering Librarian
Python, data cleaning and manipulation, analysis and visualization
---
Taiwo Olanrewaju-Lasisi, CLIR Postdoctoral Fellow in Community Data Literacy
survey design; data literacy basics; coding qualitative data; community data; MAXQDA; NVivo; focus groups; interview guide; ethics in data collection
---
Jessica Benner, Liaison Librarian, Sciences & Specialist for GIS
spatial data & mapping; finding spatial data; mapping and analysis using GIS desktop tools
---
Emma Slayton, Data Curation, Visualization, and GIS Specialist: data visualization; GIS; data analysis; data management; [Tools] R, Python, Tableau
---
Sarah Young, Liaison Librarian, Social Sciences
basic R; basic GitHub; OpenRefine; finding social science data; evidence synthesis; bibliometrics; Zotero
---
Emily Bongiovanni, Open Knowledge Librarian
open research practices; publishing; copyright; open educational resources; data management
---
Lencia Beltran, Open Science Program Coordinator
open research practices; basic python troubleshooting, analysis, and visualization; Python Plotly maps; command line interface; working with archival/historical data; Noldus Observer; SALT software, Audacity and Praat
---
Primary Contact(s)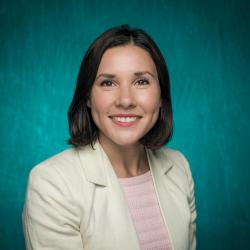 Open Science Program Coordinator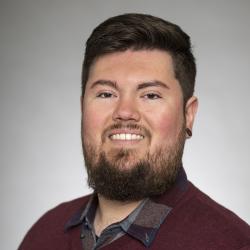 Science and Engineering Librarian
Manage Information & Data
Work with our specialists to evaluate, select, and implement the tools to organize your data and keep your project on track.