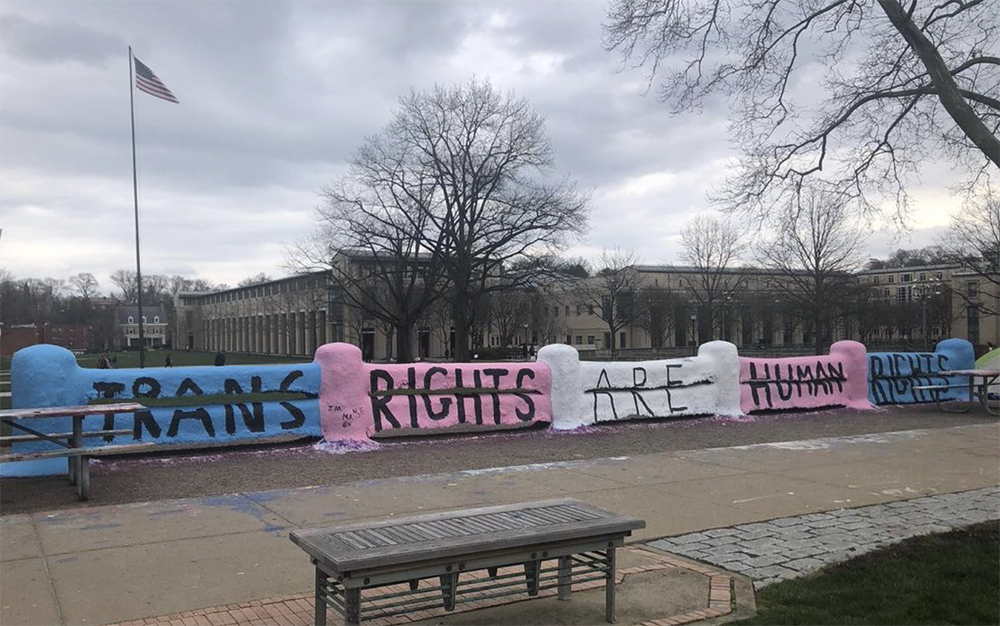 Observed on March 31, International Transgender Day of Visibility elevates the voices and experiences of the non-binary community. This month, the Libraries builds upon that momentum with the April DEI Book Display. From poems to histories to media criticism and more, read on to explore this month's offerings.
A physical book display is now available at the Libraries with the selection rotating weekly. Some of the eBooks listed below also have a physical listing. Please check the availability. Special thanks to our Materials Processing Coordinator Leah Zande for compiling this list. Feature image from @cmufence on Instagram.
For more titles, check out the 2022 DEI Book Display.
---
The Unstill Ones: Poems
Oberman, Miller (2017)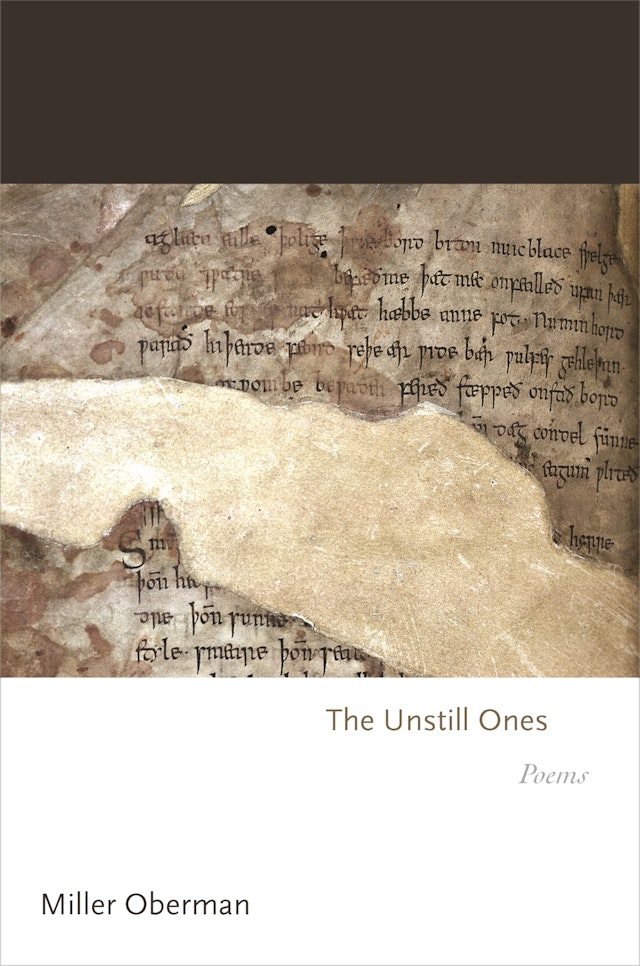 An exciting debut collection of original poems and translations from Old English, "The Unstill Ones" takes readers into a timeless, shadow-filled world where new poems sound ancient, and ancient poems sound new. Award-winning scholar-poet Miller Oberman's startlingly fresh translations of well-known and less familiar Old English poems often move between archaic and contemporary diction, while his original poems frequently draw on a compressed, tactile Old English lexicon and the powerful formal qualities of medieval verse.

Shaped by Oberman's scholarly training in poetry, medieval language, translation, and queer theory, these remarkable poems explore sites of damage and transformation, both new and ancient. "Wulf and Eadwacer," a radical new translation of a thousand-year-old lyric, merges scholarly practice with a queer- and feminist-inspired rendering, while original poems such as "On Trans" draw lyrical connections between multiple processes of change and boundary crossing, from translation to transgender identity. Richly combining scholarly rigor, a finely tuned contemporary aesthetic, and an inventiveness that springs from a deep knowledge of the earliest forms of English, "The Unstill Ones" marks the emergence of a major new voice in poetry. - Publisher's Description

Request this Title
---
New Transgender Blockbusters
Upperton, Oscar (2020)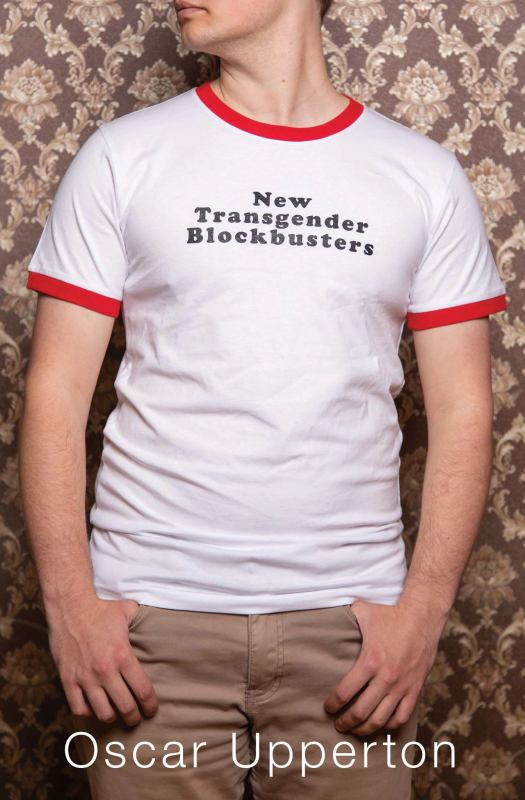 The dead should come back changed, or what's the point? Why do you hide your head beneath the bedclothes? Doesn't everyone name themselves? Is your house a bottle? Are you trapped in there? Isn't it nice to be this close to someone? Can we go back to our notes? Please?

Urgent, witty and unnervingly beautiful, Oscar Upperton's first collection takes familiar language and makes it uncanny. Suns detach. The ocean climbs a mast. Someone forgets where their haunted house is. These poems are vitally human and consoling; they reframe the ordinary as something to yearn for. - Publisher's Description

Request this Title
---
The Color Pynk: Black Femme Art for Survival
Tinsley, Omise'eke Natasha (2022)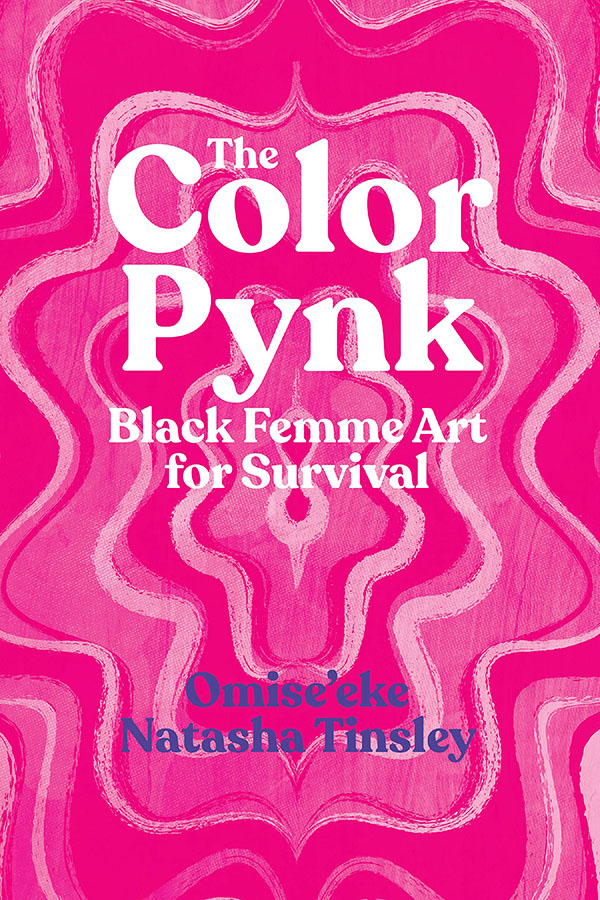 "The Color Pynk" is a passionate exploration of Black femme poetics of survival. Sidelined by liberal feminists and invisible to mainstream civil rights movements, Black femmes spent the Trump years doing what they so often do best: creating politically engaged art, entertainment, and ideas. In the first full-length study of Black queer, cis-, and trans-femininity, Omise'eke Natasha Tinsley argues that this creative work offers a distinctive challenge to power structures that limit how we color, gender, and explore freedom.

Tinsley engages 2017–2020 Black femme cultural production that colorfully and provocatively imagines freedom in the stark white face of its impossibility. Looking to the music of Janelle Monáe and Kelsey Lu, Janet Mock's writing for the television show Pose, the fashion of Indya Moore and (F)empower, and the films of Tourmaline and Juliana Huxtable, as well as poetry and novels, "The Color Pynk" conceptualizes Black femme as a set of consciously, continually rescripted cultural and aesthetic practices that disrupts conventional meanings of race, gender, and sexuality. There is an exuberant defiance in queer Black femininity, Tinsley finds—so that Black femmes continue to love themselves wildly in a world that resists their joy. - Publisher's Description

Request this Title
---
Others of My Kind: Transatlantic Transgender Histories
Bakker, Alex; Herrn, Rainer; Taylor, Michael Thomas; Timm, Annette (2020)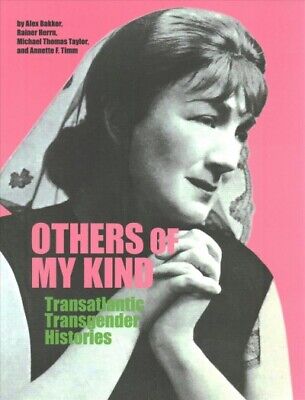 From the turn of the twentieth century to the 1950s, a group of transgender people on both sides of the Atlantic created communities that profoundly shaped the history and study of gender identity. By exchanging letters and pictures among themselves they established private networks of affirmation and trust, and by submitting their stories and photographs to medical journals and popular magazines they sought to educate both doctors and the public.

"Others of My Kind" draws on archives in Europe and North America to tell the story of this remarkable transatlantic transgender community. This book uncovers threads of connection between Germany, the United States, and the Netherlands to discover the people who influenced the work of authorities like Magnus Hirschfeld, Harry Benjamin, and Alfred Kinsey not only with their clinical presentations, but also with their personal relationships. It explores the ethical and analytical challenges that come with the study of what was once private, secret, or unacceptable to say.

With more than 180 colour and black and white illustrations, including many stunning, previously unpublished photographs, "Others of My Kind" celebrates the faces, lives, and personal networks of those who drove twentieth-century transgender history. - Publisher's Description

Request this Title
---
Transgender History
Stryker, Susan (2008)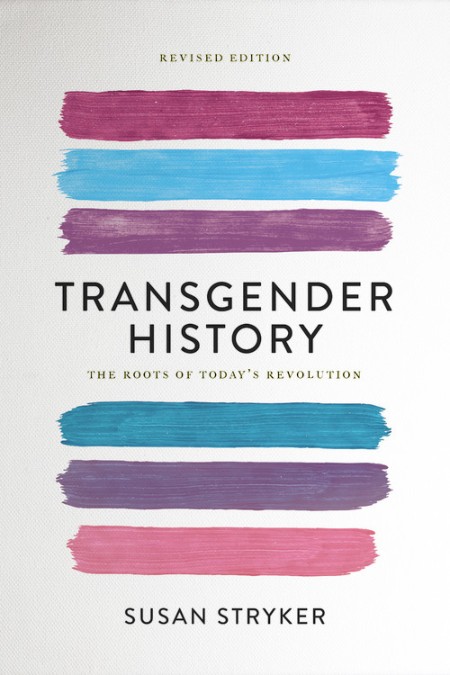 Covering American transgender history from the mid-twentieth century to today, "Transgender History" takes a chronological approach to the subject of transgender history, with each chapter covering major movements, writings, and events. Chapters cover the transsexual and transvestite communities in the years following World War II; trans radicalism and social change, which spanned from 1966 with the publication of "The Transsexual Phenomenon," and lasted through the early 1970s; the mid-'70s to 1990, the era of identity politics and the changes witnessed in trans circles through these years; and the gender issues witnessed through the '90s and '00s.

"Transgender History" includes informative sidebars highlighting quotes from major texts and speeches in transgender history and brief biographies of key players, plus excerpts from transgender memoirs and discussion of treatments of transgenderism in popular culture. - Publisher's Description

Request this Title
---
Nepantla Squared: Transgender Mestiz@ Histories in Times of Global Shift
Heidenreich, Linda (2020)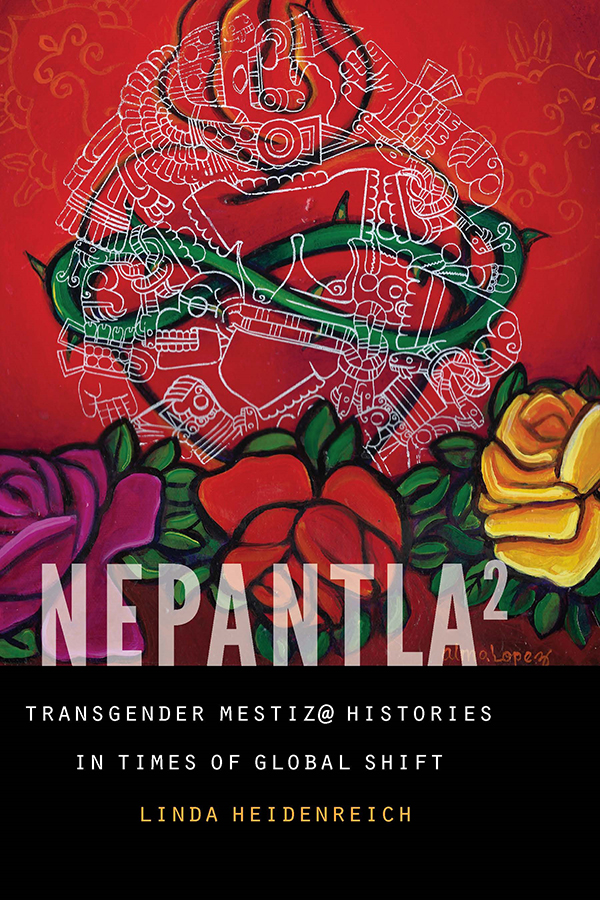 "Nepantla Squared" maps the lives of two transgender mestiz@s, one during the turn of the twentieth century and one during the turn of the twenty-first century, to chart the ways race, gender, sex, ethnicity, and capital function differently in different times. To address the erasure of transgender mestiz@ realities from history, Linda Heidenreich employs an intersectional analysis that critiques monopoly and global capitalism. Heidenreich builds on the work of Gloria Anzaldúa's concept of nepantleras, those who could live between and embody more than one culture, to coin the term nepantla², marking times of capitalist transition where gender was also in motion. Transgender mestiz@s, too, embodied that movement.

Heidenreich insists on a careful examination of the multiple in-between spaces that construct lives between cultures and genders during in-between times of shifting empire and capital. In so doing, they offer an important discussion of race, class, nation, and citizenship centered on transgender bodies of color that challenges readers to rethink the way they understand the gendered social and economic challenges of today. - Publisher's Description

Request this Title
---
Transgender Health and Medicine: History, Practice, Research, and the Future
Bevan, Dana Jennett (2019)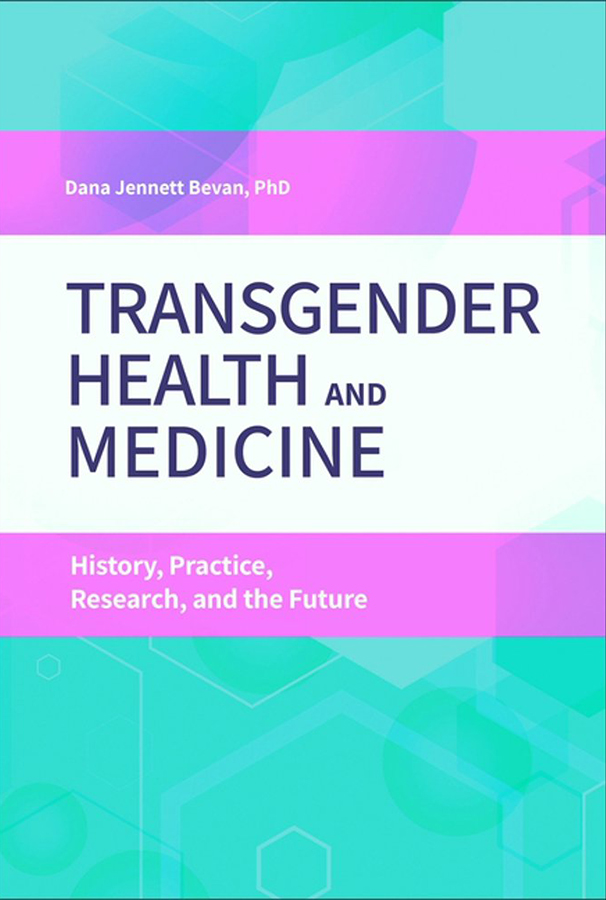 This book provides background on transgender history, needs, assessment, and procedures; side effects of procedures; and outcomes that all providers need to understand to treat transgender patients and relate to their particular expectations.

The current etiquette basis for establishing an effective provider-patient relationship is highlighted. Pathological terms are no longer acceptable and new non-pathological terms are rapidly replacing them, because being transgender is now recognized as a natural part of diversity rather than a disease or disorder. Also included here are new theories of causation and treatment approaches for providers.The book additionally outlines current and earlier schools of thought and provides an integrated theory of transgender causation that includes genetic, epigenetic, cultural, and early learning/emergence factors and highlights research needs and expected future research topics. - Publisher's Description

Request this Title
---
Trans Historical: Gender Plurality Before the Modern
Kłosowska, Anna; Raskolnikov, Masha; LaFleur, Greta (2021)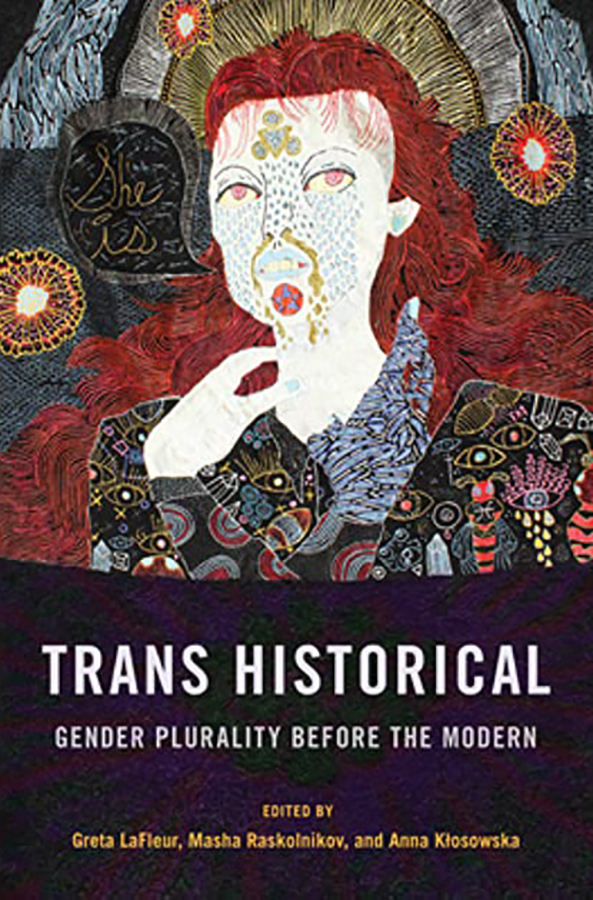 "Trans Historical" explores the plurality of gender experiences that flourished before the modern era, from Late Antiquity to the eighteenth century, across a broad geographic range, from Spain to Poland and Byzantium to Boston. Refuting arguments that transgender people, experiences, and identities were non-existent or even impossible prior to the twentieth century, this volume focuses on archives—literary texts, trial transcripts, documents, and artifacts—that denaturalize gender as a category. The volume historicizes the many different social lives of sexual differentiation, exploring what gender might have been before modern medicine, the anatomical sciences, and the sedimentation of gender difference into its putatively binary form.

The volume's multidisciplinary group of contributors consider how individuals, communities, and states understood and enacted gender as a social experience distinct from the assignment of sex at birth. Alongside historical questions about the meaning of sexual differentiation, "Trans Historical" also offers a series of diverse meditations on how scholars of the medieval and early modern periods might approach gender nonconformity before the nineteenth-century emergence of the norm and the normal.

Contributors: Abdulhamit Arvas, University of Pennsylvania; Roland Betancourt, University of California, Irvine; M. W. Bychowski, Case Western Reserve University; Emma Campbell, Warwick University; Igor H. de Souza, Yale University; Leah DeVun, Rutgers University; Micah James Goodrich, University of Connecticut; Alexa Alice Joubin, George Washington University; Anna Kłosowska; Greta LaFleur; Scott Larson, University of Michigan, Ann Arbor; Kathleen Perry Long, Cornell University; Robert Mills, University College London; Masha Raskolnikov; Zrinka Stahuljak, UCLA. - Publisher's Description

Request this Title
---
Honoring Trans and Gender-Expansive Students in Music Education
Garrett, Matthew; Palkki, Joshua (2021)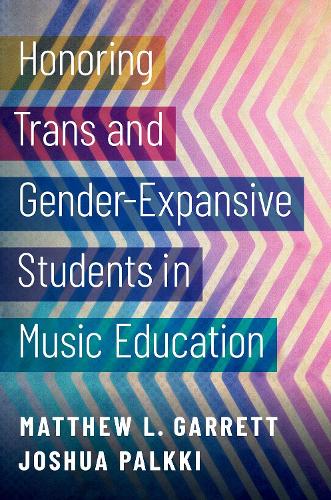 Trans and gender-expansive (TGE) youth deserve a safe and empowering space to engage in high quality school music experiences. Supportive music teachers ensure that all students have access to ethically and pedagogically sound music education.

In this practical resource, authors Matthew L. Garrett (he/him) and Joshua Palkki (he/him) encourage music educators to honor gender diversity through ethically and pedagogically sound practices across choral, instrumental, and general music classroom environments by highlighting the narratives and experiences of TGE musicians. - Publisher's Description

Request this Title
---
Trans Teen Survival Guide
Fisher, Fox (2019)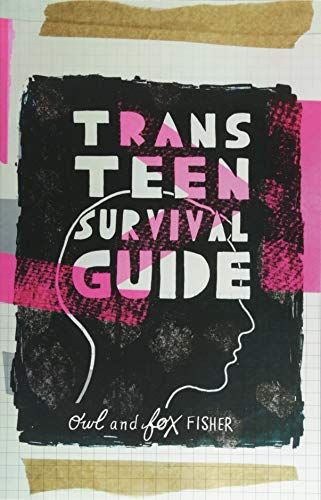 Frank, friendly and funny, the "Trans Teen Survival Guide" will leave transgender and non-binary teens informed, empowered and armed with all the tips, confidence and practical advice they need to navigate life as a trans teen.

Wondering how to come out to your family and friends, what it's like to go through cross hormonal therapy or how to put on a packer? Trans youth activists Fox and Owl have stepped in to answer everything that trans teens and their families need to know.

With a focus on self-care, expression and being proud of your unique identity, the guide is packed full of invaluable advice from people who understand the realities and complexities of growing up trans. Having been there, done that, Fox and Owl are able to honestly chart the course of life as a trans teen, from potentially life-saving advice on dealing with dysphoria or depression, to hilarious real-life awkward trans stories. - Publisher's Description

Request this Title
---
The Transgender Exigency: Defining Sex and Gender in the 21st Century
Schiappa, Edward (2022)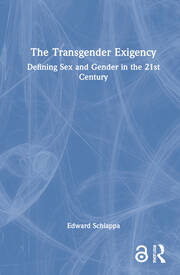 At no other point in human history have the definitions of "woman" and "man," "male" and "female," "masculine" and "feminine," been more contentious than now. This book advances a pragmatic approach to the act of defining that acknowledges the important ethical dimensions of our definitional practices.

Increased transgender rights and visibility has been met with increased opposition, controversy, and even violence. Who should have the power to define the meanings of sex and gender? What values and interests are advanced by competing definitions? Should an all-boys' college or high school allow transgender boys to apply? Should transgender women be allowed to use the women's bathroom? How has growing recognition of intersex conditions challenged our definitions of sex/gender? In this timely intervention, Edward Schiappa examines the key sites of debate including schools, bathrooms, the military, sports, prisons, and feminism, drawing attention to the political, practical, and ethical dimensions of the act of defining itself. This is an important text for students and scholars in gender studies, philosophy, communication, and sociology. - Publisher's Description

Request this Title
---
Black on Both Sides: A Racial History of Trans Identity
Snorton, C. Riley (2017)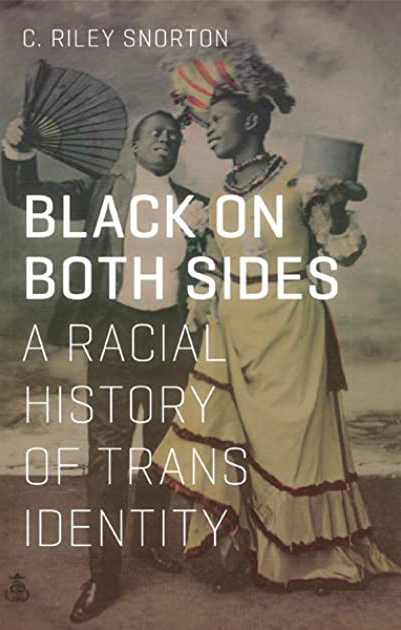 The story of Christine Jorgensen, America's first prominent transsexual, famously narrated trans embodiment in the postwar era. Her celebrity, however, has obscured other mid-century trans narratives—ones lived by African Americans such as Lucy Hicks Anderson and James McHarris. Their erasure from trans history masks the profound ways race has figured prominently in the construction and representation of transgender subjects. In "Black on Both Sides," C. Riley Snorton identifies multiple intersections between blackness and transness from the mid-nineteenth century to present-day anti-black and anti-trans legislation and violence.

Drawing on a deep and varied archive of materials—early sexological texts, fugitive slave narratives, Afro-modernist literature, sensationalist journalism, Hollywood films—Snorton attends to how slavery and the production of racialized gender provided the foundations for an understanding of gender as mutable. In tracing the twinned genealogies of blackness and transness, Snorton follows multiple trajectories, from the medical experiments conducted on enslaved black women by J. Marion Sims, the "father of American gynecology," to the negation of blackness that makes transnormativity possible.

Revealing instances of personal sovereignty among blacks living in the antebellum North that were mapped in terms of "cross dressing" and canonical black literary works that express black men's access to the "female within," "Black on Both Sides" concludes with a reading of the fate of Phillip DeVine, who was murdered alongside Brandon Teena in 1993, a fact omitted from the film "Boys Don't Cry" out of narrative convenience. Reconstructing these theoretical and historical trajectories furthers our imaginative capacities to conceive more livable black and trans worlds. - Publisher's Description

Request this Title
---
Before Trans: Three Gender Stories from Nineteenth-Century France
Mesch, Rachel (2020)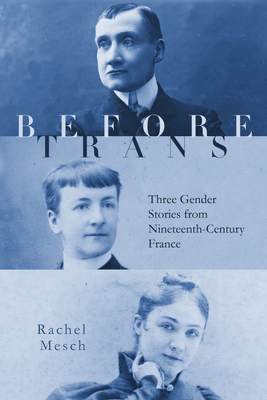 Before the term "transgender" existed, there were those who experienced their gender in complex ways. "Before Trans" examines the lives and writings of Jane Dieulafoy (1850–1916), Rachilde (1860–1953), and Marc de Montifaud (1845–1912), three French writers whose gender expression did not conform to nineteenth-century notions of femininity.

Dieulafoy fought alongside her husband in the Franco-Prussian War and traveled with him to the Middle East; later she wrote novels about girls becoming boys and enjoyed being photographed in her signature men's suits. Rachilde became famous in the 1880s for her controversial gender-bending novel "Monsieur Vénus," published around the same time that she started using a calling card that read "Rachilde, Man of Letters." Montifaud began her career as an art critic before turning to erotic writings, for which she was repeatedly charged with "offense to public decency"; she wore tailored men's suits and a short haircut for much of her life and went by masculine pronouns among certain friends.

Dieulafoy, Rachilde, and Montifaud established themselves as fixtures in the literary world of fin-de-siècle Paris at the same time as French writers, scientists, and doctors were becoming increasingly fascinated with sexuality and sexual difference. Even so, the concept of gender identity as separate from sexual identity did not yet exist. "Before Trans" explores these three figures' lifelong efforts to articulate a sense of selfhood that did not precisely align with the conventional gender roles of their day. Their intricate, personal stories provide vital historical context for our own efforts to understand the nature of gender identity and the ways in which it might be expressed. - Publisher's Description

Request this Title
---
Ambiguous Selves: Contesting Gender Binaries in Literature, Film and the Media
Braid, Barbara; Glapka, Ewa (2019)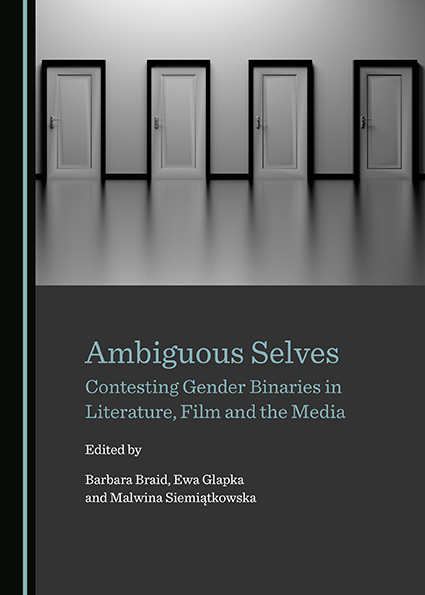 This collection of essays on selected texts in literature, film and the media is driven by a shared theme of contesting the binary thinking in respect of gender and sexuality. The three parts of this book – "contesting norms", "performing selves" and "blurring the lines" – delineate the queer celebration of difference and deviance. They pinpoint the limitation of assumed norms and subverting them, revel in the fluid and ambiguous self that springs from the contestation of those norms, and then repeatedly transgress and, as a result, obscure the limits that separate the normal from the abnormal.

The variety of texts included in the collection ranges from a discussion of queer subjects represented in film, television and literature to that of the representations of other non-normative figures (including a madwoman, a freak or a prostitute) and to gender-role contestation and gender-bending practicing evidenced in the press, theatre, film, literature and popular culture. - Publisher's Description

Request this Title
---
My New Gender Workbook
Bornstein, Kate (2013)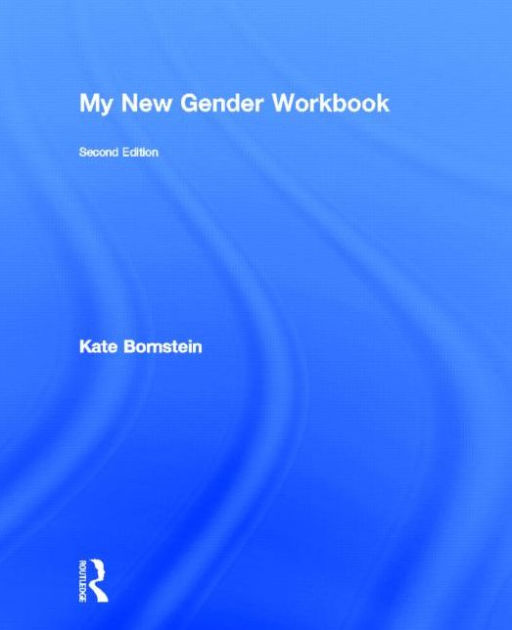 Cultural theorists have written loads of smart but difficult-to-fathom texts on gender theory, but most fail to provide a hands-on, accessible guide for those trying to sort out their own sexual identities. In "My Gender Workbook," transgender activist Kate Bornstein brings theory down to Earth and provides a practical approach to living with or without a gender.

Bornstein starts from the premise that there are not just two genders performed in today's world, but countless genders lumped under the two-gender framework. Using a unique, deceptively simple and always entertaining workbook format, complete with quizzes, exercises, and puzzles, Bornstein gently but firmly guides readers toward discovering their own unique gender identity.

Since its first publication in 1997, "My Gender Workbook" has been challenging, encouraging, questioning, and helping those trying to figure out how to become a "real man," a "real woman," or "something else entirely." In this exciting new edition of her classic text, Bornstein re-examines gender in light of issues like race, class, sexuality, and language. With new quizzes, new puzzles, new exercises, and plenty of Kate's playful and provocative style, My New Gender Workbook promises to help a new generation create their own unique place on the gender spectrum. - Publisher's Description

Request this Title
---
Beyond Trans: Does Gender Matter?
Davis, Heath Fogg (2017)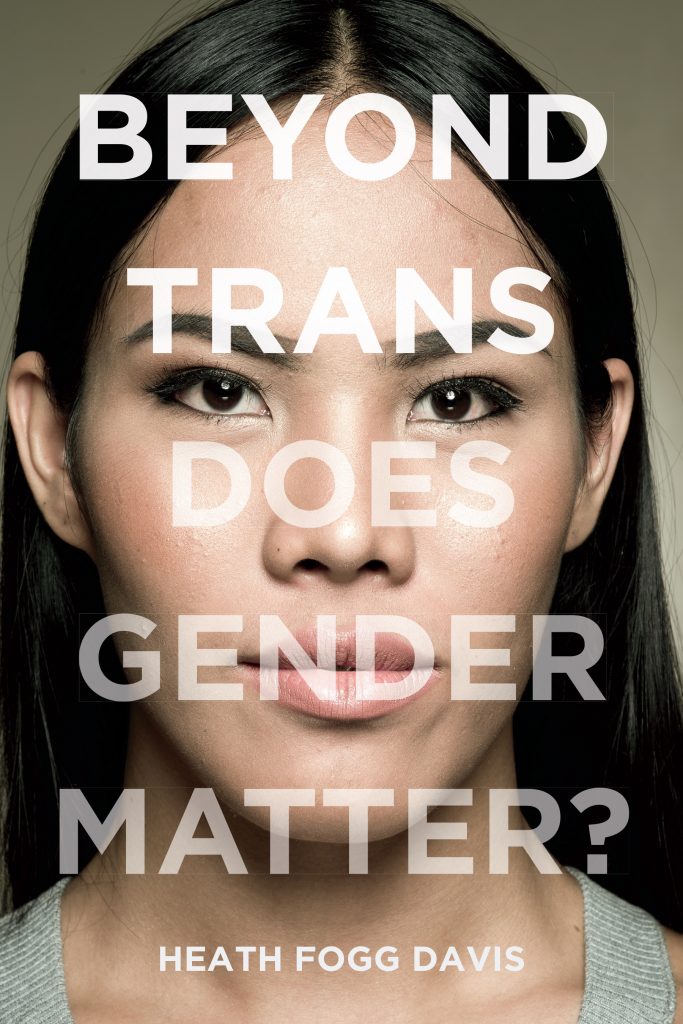 "Beyond Trans" pushes the conversation on gender identity to its limits: questioning the need for gender categories in the first place. Whether on birth certificates or college admissions applications or on bathroom doors, why do we need to mark people and places with sex categories? Do they serve a real purpose or are these places and forms just mechanisms of exclusion? Heath Fogg Davis offers an impassioned call to rethink the usefulness of dividing the world into not just Male and Female categories but even additional categories of Transgender and gender fluid. Davis, himself a transgender man, explores the underlying gender-enforcing policies and customs in American life that have led to transgender bathroom bills, college admissions controversies, and more, arguing that it is necessary for our society to take real steps to challenge the assumption that gender matters.

He examines four areas where we need to re-think our sex-classification systems: sex-marked identity documents such as birth certificates, driver's licenses and passports; sex-segregated public restrooms; single-sex colleges; and sex-segregated sports. Speaking from his own experience and drawing upon major cases of sex discrimination in the news and in the courts, Davis presents a persuasive case for challenging how individuals are classified according to sex and offers concrete recommendations for alleviating sex identity discrimination and sex-based disadvantage.

For anyone in search of pragmatic ways to make our world more inclusive, Davis' recommendations provide much-needed practical guidance about how to work through this complex issue. A provocative call to action, "Beyond Trans" pushes us to think how we can work to make America truly inclusive of all people. - Publisher's Description

Request this Title
---
The Year of Blue Water
Yanyi (2019)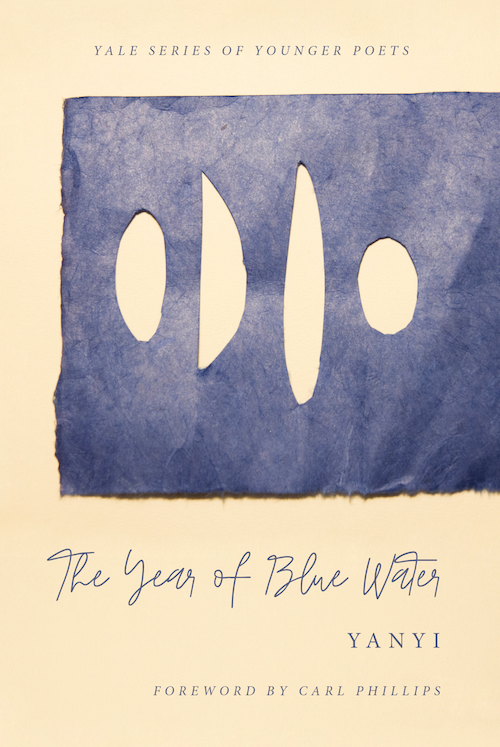 How can a search for self‑knowledge reveal art as a site of community? Yanyi's arresting and straightforward poems weave experiences of immigration as a Chinese American, of racism, of mental wellness, and of gender from a queer and trans perspective. Between the contrast of high lyric and direct prose poems, Yanyi invites the reader to consider how to speak with multiple identities through trauma, transition, and ordinary life.

These poems constitute an artifact of a groundbreaking and original author whose work reflects a long journey self‑guided through tarot, therapy, and the arts. Foregrounding the power of friendship, Yanyi's poems converse with friends as much as with artists both living and dead, from Agnes Martin to Maggie Nelson to Robin Coste Lewis. This instructive collection gives voice to the multifaceted humanity within all of us and inspires attention, clarity, and hope through art-making and community. - Publisher's Description

Request this Title
---
Asegi Stories: Cherokee Queer and Two-Spirit Memory
Driskill, Qwo-Li (2016)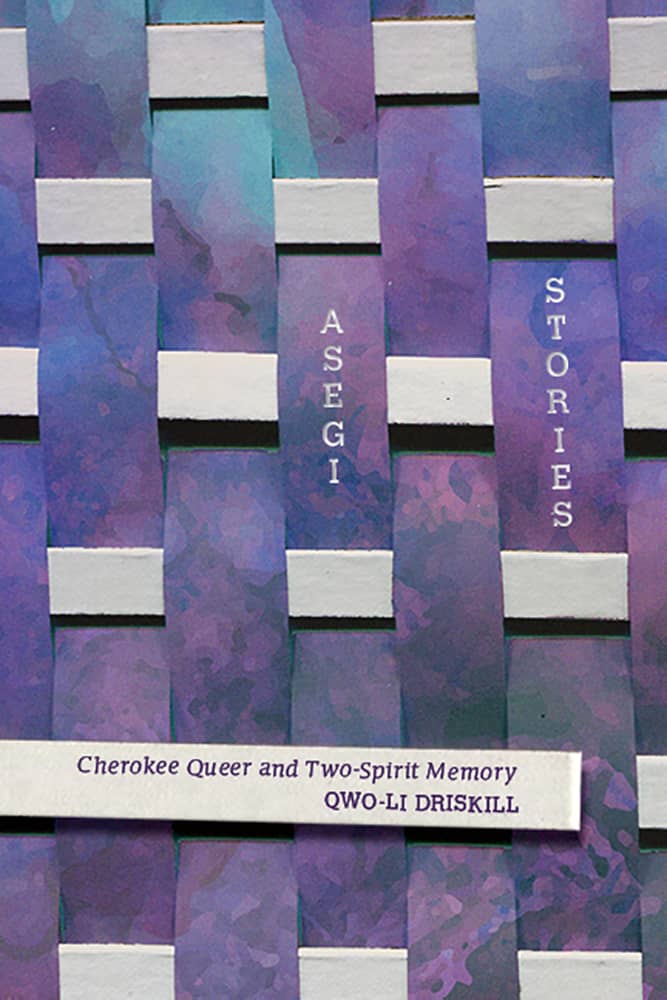 In Cherokee Asegi udanto refers to people who either fall outside of men's and women's roles or who mix men's and women's roles. Asegi, which translates as "strange," is also used by some Cherokees as a term similar to "queer." For author Qwo-Li Driskill, asegi provides a means by which to reread Cherokee history in order to listen for those stories rendered "strange" by colonial heteropatriarchy.

As the first full-length work of scholarship to develop a tribally specific Indigenous Queer or Two-Spirit critique, Asegi Stories examines gender and sexuality in Cherokee cultural memory, how they shape the present, and how they can influence the future.

The theoretical and methodological underpinnings of "Asegi Stories" derive from activist, artistic, and intellectual genealogies, referred to as "dissent lines" by Maori scholar Linda Tuhiwai Smith. Driskill intertwines Cherokee and other Indigenous traditions, women of color feminisms, grassroots activisms, queer and Trans studies and politics, rhetoric, Native studies, and decolonial politics. Drawing from oral histories and archival documents in order to articulate Cherokee-centered Two-Spirit critiques, Driskill contributes to the larger intertribal movements for social justice. - Publisher's Description

Request this Title
---
The Spectral Wilderness: Poems
Bendorf, Oliver (2015)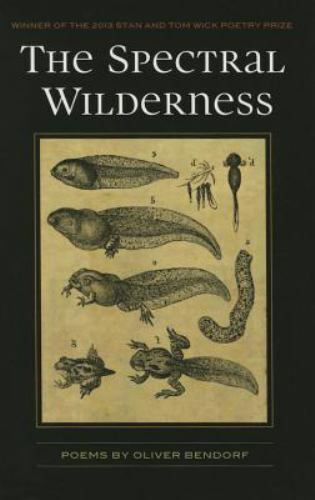 This debut collection from award-winning poet Oliver Baez Bendorf is "alive in the fluid instability of any category," Mark Doty writes in the introduction to this stunningly lyrical book that invites the reader to travel with Bendorf through a landscape of becoming, from the countryside to a bodega to a barber shop and back into the wild. - Publisher's Description

Request this Title