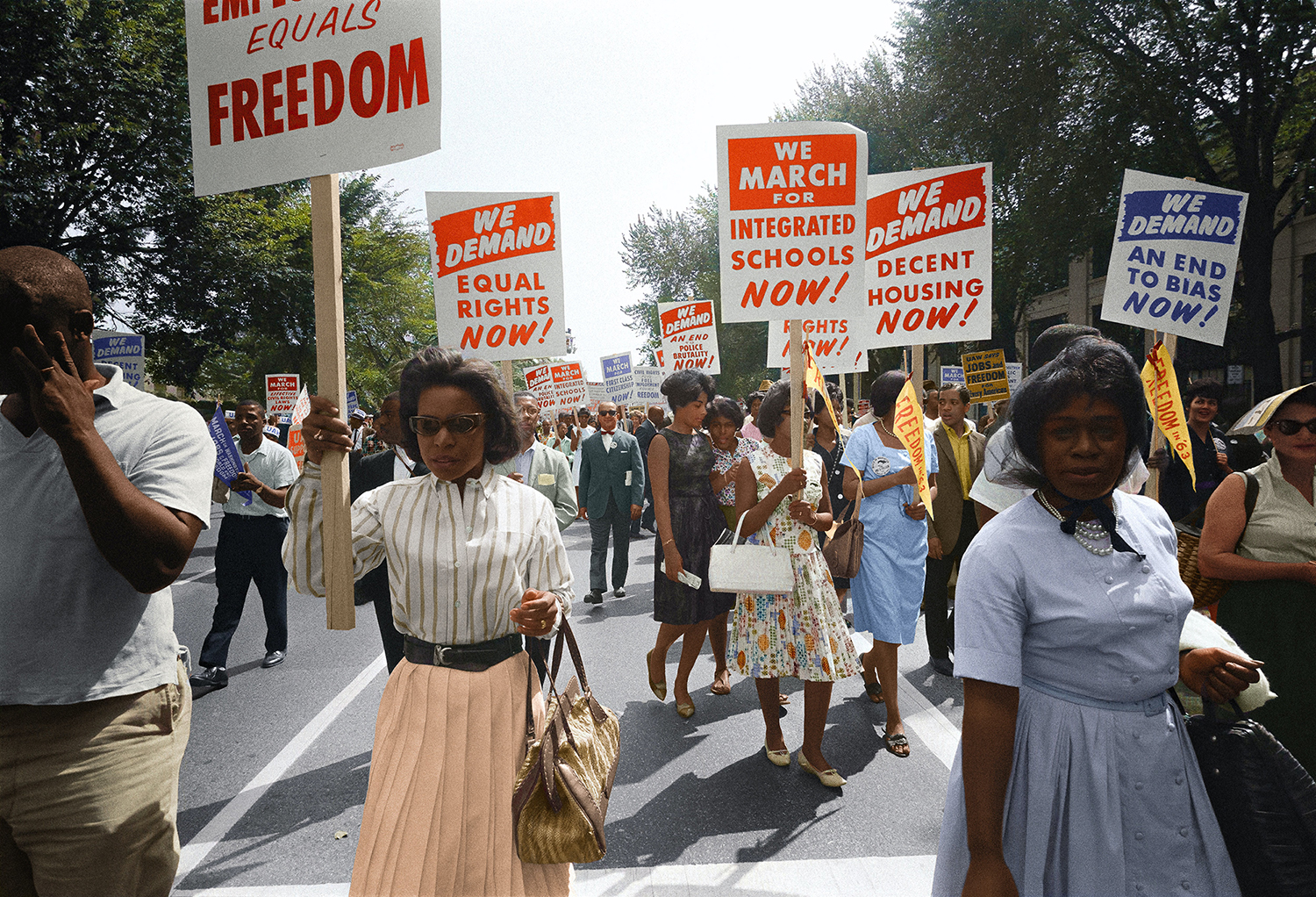 February isn't the only month to read about Black history, especially given the recent attacks by right wing politicians on multicultural education. The following books, available from Hunt Library, are just a few suggestions to commemorate African American lives and achievements.
by Jan Hardy, Library Specialist
Feature image: "Civil rights march on Washington, D.C." Original black and white negative by Warren K. Leffler. Taken August 28th, 1963, Washington, D.C. Colorized by Jordan J. Lloyd, Library of Congress Prints and Photographs Division.
---
Long Time Coming: Reckoning with Race in America
Dyson, Michael Eric (2020)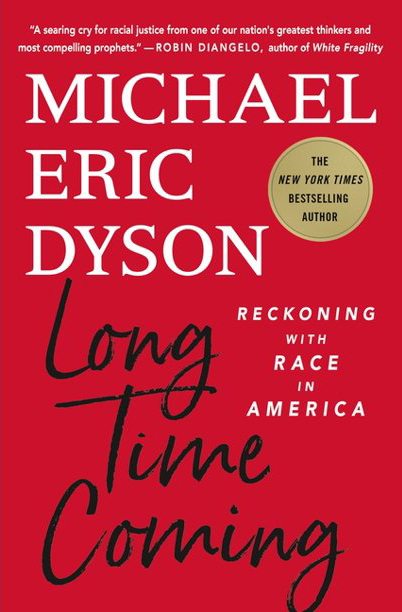 Brilliant, eloquent letters to Emmett Till, Eric Garner, Breonna Taylor, Hadiya Pendleton, and other Black lives lost to violence, unfortunately a theme still timely as ever. Heartbreaking and poetic, Dyson's passages ring like sermons, a call to challenge white comfort and accusations of "looting" in the face of the continuing theft of Black lives. Dyson creates a metaphor of day belonging to whites and night to Blacks since the times of slavery, when enslaved people could meet, steal back their time and food, and possibly escape; he brings those meditations together beautifully in his examination of King's dream and Black exhaustion. So many passages I wanted to savor, so many moving calls to action.

Request this Title
---
Planetwalker: How to Change your World One Step at a Time
Francis, John (2005)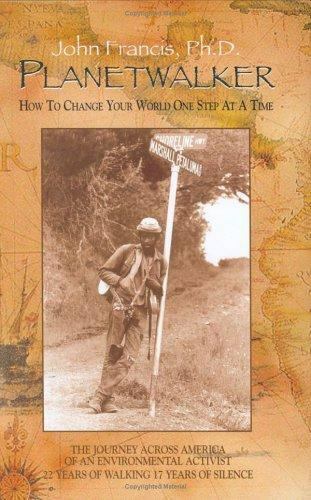 After a 1971 oil spill in San Francisco, environmental activist John Francis was so moved that he decided to give up riding in mechanized vehicles and walked everywhere. A few months later, he took a vow of silence, communicating by sign and in writing, and walked north through California and then across the country. He tells of the terrain, weather, animals and people he encountered, and how much he gained by listening rather than talking. At first, I was impatient with his decision, especially to stop talking, but as I read, I became fascinated with his journey, his growth as a person, and his ability to connect with people even while silent.

Request this Title
---
Alice Walker: A Life
White, Evelyn (2004)
Much more than a "she went here, she did that" biography - this book brings a reader inside Walker's life in fascinating details. White shares not only Walker's writing but also interviews with her family, her teachers and friends, showing her courage and confidence through the political and personal conflicts of the times. Makes me want to re-read Walker's essays, poetry and novels, which to me is the best praise to give a biography.

Request this Title
---
Porch Stories: A Grandmother's Guide to Happiness
Parker-Rhodes, Jewell (2006)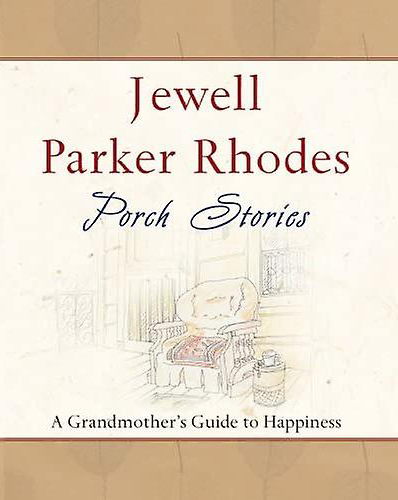 A collection of autobiographical stories from Jewell Parker Rhodes' life, describing her childhood in Pittsburgh, and from her grandmother's life "down South." Though her grandmother describes enslavement, Jim Crow, and poverty, her loving voice comforts and sustains the author, and inspires her to write. In turn, Rhodes encourages readers to write and even leaves space at the end of the book for our own "porch stories." I can imagine this as a gift book for a special family member or friend.

Request this Title
---
Freedom Summer
Watson, Bruce (2010)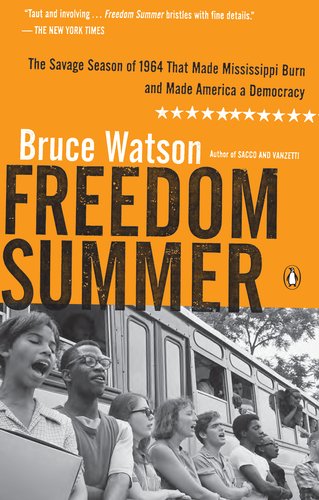 Until I read Freedom Summer, I didn't realize that civil rights activists Andrew Goodman, James Chaney, and Michael Schwerner went missing on the first day of the 1964 campaign in Mississippi. So that entire summer, their disappearance terrified the volunteers who came from all over the United States to teach in Freedom Schools and register Black citizens for fall elections. College students worked with SNCC in the face of death threats, shots fired into schools, homes, and community centers, and churches torched by Klan terrorists, with no protection from local law enforcement and a hands-off attitude from the FBI. Watson tells the stories of Stokely Carmichael, Bob Moses, Fannie Lou Hamer and lesser-known volunteers and their struggles to obtain voting rights and equality for Black citizens, which of course still resonate today. As Ella Baker said, "Until the killing of black mothers' sons is as important as the killing of white mothers' sons, we must keep on."

Request this Title
---
South to America: A Journey Below the Mason Dixon to Understand the Soul of a Nation
Perry, Imani (2022)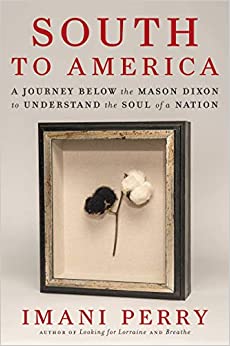 "Staying alive on the grounds of your ancestors' murder and abuse is no small matter." Perry examines regions of the South, calling forth her ancestors who lived in the Southern states that "tote the water" for the racism found everywhere in the country. As I read, I gained a deeper understanding of how untold histories soak into the earth, into the skin, down through families. Perry's writing is poetic, factual, telling stories and threading together geography, myths, impressions and conversations for a fuller vision of each region she visits. Many more quotes and observations I want to come back to, worth a second reading.

Request this Title
---
The Purpose of Power: How We Come Together When We Fall Apart
Garza, Alicia (2020)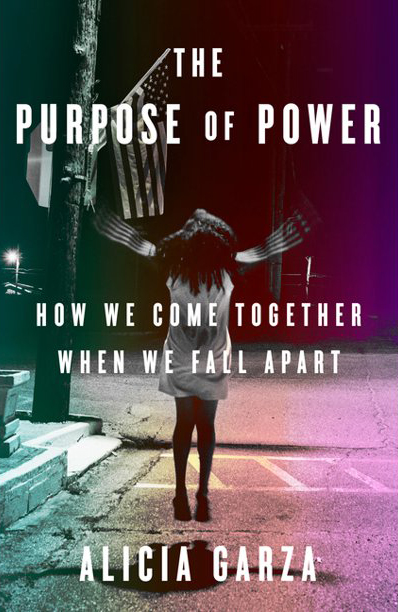 Alicia Garza tells how she grew into politics, from her mother's example of strength and independence, through organizing locally, into the grief and anger of the national movement of Black Lives Matter. It's not at all a dry read, though - she uses personal examples and her flowing, fascinating writing to bring readers along on her journey. Describing how she moved out of her comfort zone to collaborate with other people and organizations, she inspired me to step outside my own limits and try to reach towards necessary action and change.

Request this Title
---
On the Other Side of Freedom: The Case for Hope
Mckesson, DeRay (2018)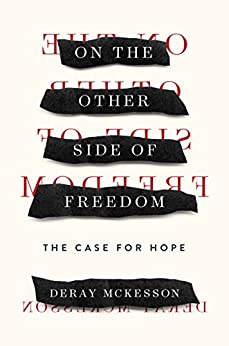 Inspiring meditations on activism in what came to be called the Black Lives Matter protests at Ferguson. McKesson's writing reminded me of the best of Michael Eric Dyson, urging us forward to action while still considering the meaning of each choice and every alliance. Swept up in marches, confronted by police, tear-gassed, McKesson remembers being bullied as a child and gathers strength and conviction as he continues to fight and bond with other protesters. This is a moving, important book that should be getting more attention.

Request this Title
---
Gathering of Waters
McFadden, Bernice (2012)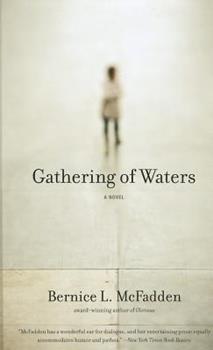 Written in the voice of Money, Mississippi - where Emmet Till was murdered - this story weaves families and generations together through the years, including spirits who move from character to character. I had a bit of difficulty with the spirits, but McFadden brings it all together beautifully in the last few pages. Definitely worth the read!

Request this Title
---
White Rage: The Unspoken Truth of Our Racial Divide
Anderson, Carol (2017)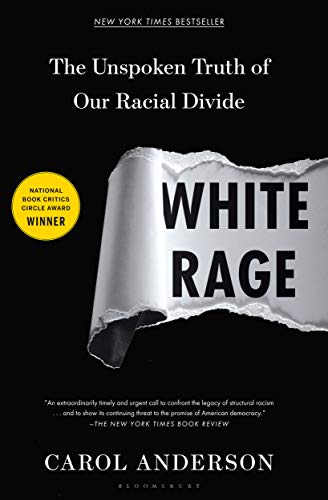 Time after time, after every civil rights advance, from the end of slavery to the present, whites pushed back with legal, social, and physical attacks. I had read here and there about specific acts of white resistance, but White Rage gathers it all into one place, concisely and completely documented. This book ranks with Slavery By Another Name by Douglas Blackmon, The New Jim Crow by Michelle Alexander, and Ava du Vernay's film "The 13th." But I learned so much more about Northern hate crimes and resistance to civil rights. George Wallace, discovering the popularity in the North of his campaign against school desegregation, declared, "They're all Southerners! The whole country is Southerners!" And Nixon advises his staff to focus on race without naming it, instigating a shift to "color-blind" racism using dog-whistle words like "crime" and "urban" as code. I can only hope that white people's increased participation and awareness of Black Lives Matter and diversity issues is a sign that things can get better, and that the fight for civil rights continues.

Request this Title