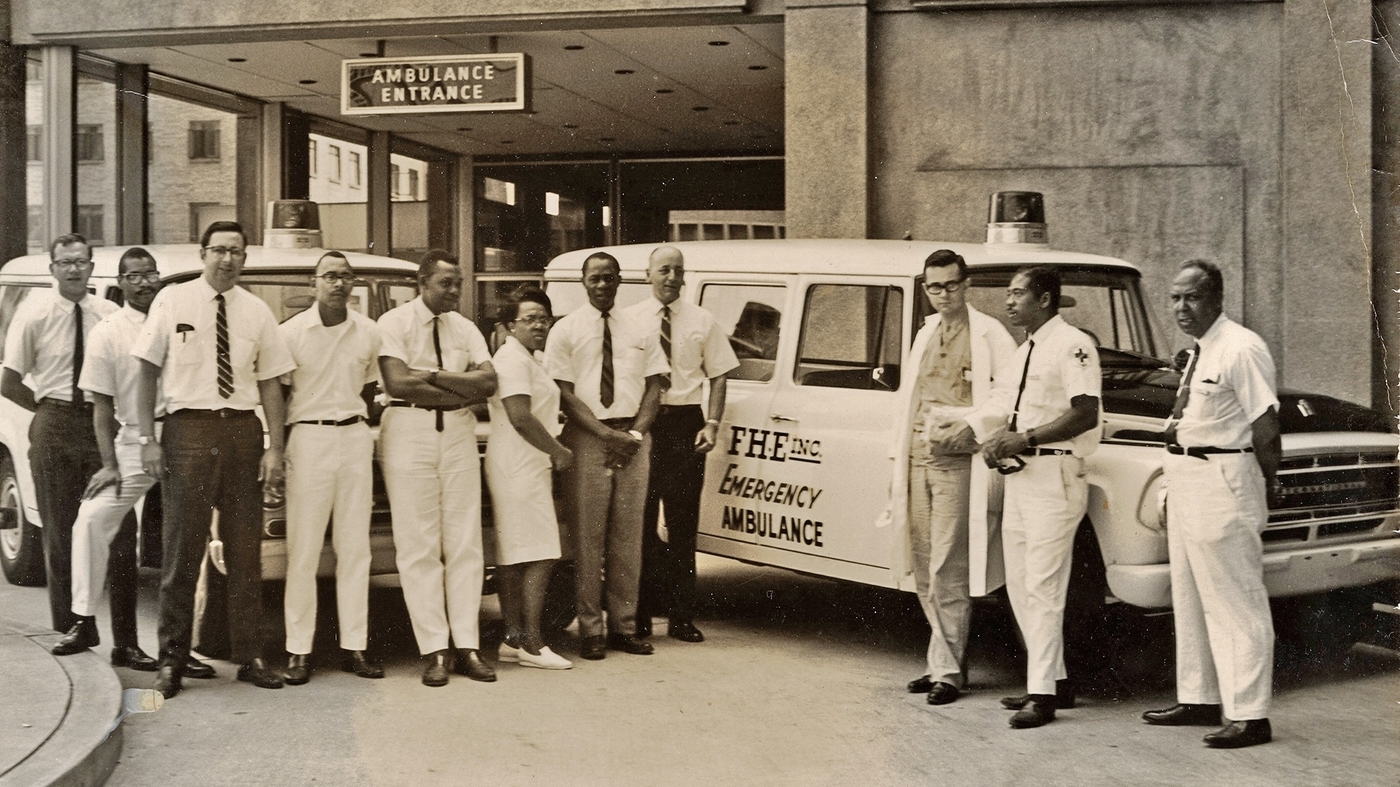 February is Black History month, where the focus is on the experiences and history of African Americans, both as a whole and as individuals. Celebrating a rich cultural heritage, it is an opportunity to spotlight the achievements that African Americans have accomplished in this country, despite the long and continuing history of racism and oppression.
Feature image: Freedom House Ambulance Service, the first community-based emergency medical service with trained paramedics, Presbyterian University Hospital, Pittsburgh, c. June 16, 1968. Gift of Virginia "Ginny" Caligiuri to the Heinz History Center.
Special thanks to our Materials Processing Coordinator Leah Zande for compiling this list. A physical book display will be available at Hunt Library lobby with the selection rotating weekly. Check out last year's Black History Month book display.
---
Black Utopias: Speculative Life and the Music of Other Worlds
Brown, Jayna (2021)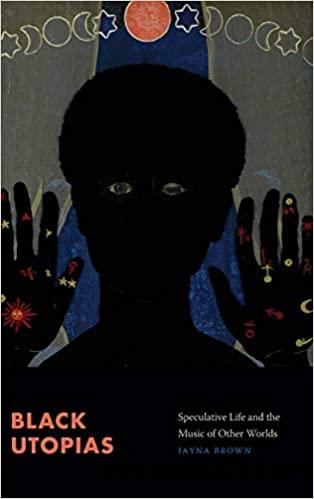 In "Black Utopias" Jayna Brown takes up the concept of utopia as a way of exploring alternative states of being, doing, and imagining in Black culture. Musical, literary, and mystic practices become utopian enclaves in which Black people engage in modes of creative worldmaking. Brown explores the lives and work of Black women mystics Sojourner Truth and Rebecca Cox Jackson, musicians Alice Coltrane and Sun Ra, and the work of speculative fiction writers Samuel Delany and Octavia Butler as they decenter and destabilize the human, radically refusing liberal humanist ideas of subjectivity and species.

Brown demonstrates that engaging in utopian practices Black subjects imagine and manifest new genres of existence and forms of collectivity. For Brown, utopia consists of those moments in the here and now when those excluded from the category human jump into other onto-epistemological realms. Black people—untethered from the hope of rights, recognition, or redress—celebrate themselves as elements in a cosmic effluvium. - Publisher's Description

Request this Title
---
From Here to Equality: Reparations for Black Americans in the Twenty-first Century
Darity, William; Mullen, Kirsten (2022)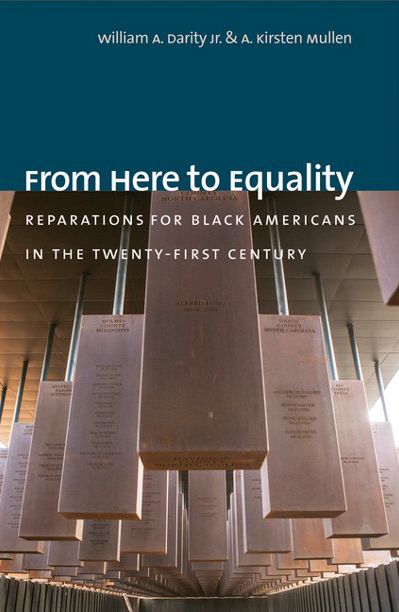 Racism and discrimination have choked economic opportunity for African Americans at nearly every turn. At several historic moments, the trajectory of racial inequality could have been altered dramatically. Perhaps no moment was more opportune than the early days of Reconstruction, when the U.S. government temporarily implemented a major redistribution of land from former slaveholders to the newly emancipated enslaved. But neither Reconstruction nor the New Deal nor the civil rights struggle led to an economically just and fair nation. Today, systematic inequality persists in the form of housing discrimination, unequal education, police brutality, mass incarceration, employment discrimination, and massive wealth and opportunity gaps. Economic data indicates that for every dollar the average white household holds in wealth the average black household possesses a mere ten cents.

In "From Here to Equality," William Darity Jr. and A. Kirsten Mullen confront these injustices head-on and make the most comprehensive case to date for economic reparations for U.S. descendants of slavery. After opening the book with a stark assessment of the intergenerational effects of white supremacy on black economic well-being, Darity and Mullen look to both the past and the present to measure the inequalities borne of slavery. Using innovative methods that link monetary values to historical wrongs, they next assess the literal and figurative costs of justice denied in the 155 years since the end of the Civil War. Finally, Darity and Mullen offer a detailed roadmap for an effective reparations program, including a substantial payment to each documented U.S. black descendant of slavery. Taken individually, any one of the three eras of injustice outlined by Darity and Mullen--slavery, Jim Crow, and modern-day discrimination--makes a powerful case for black reparations. Taken collectively, they are impossible to ignore. - Publisher's Description

Request this Title
---
AphroChic: Celebrating the Legacy of the Black Family Home
Hays, Jeanine; Mason, Bryan (2022)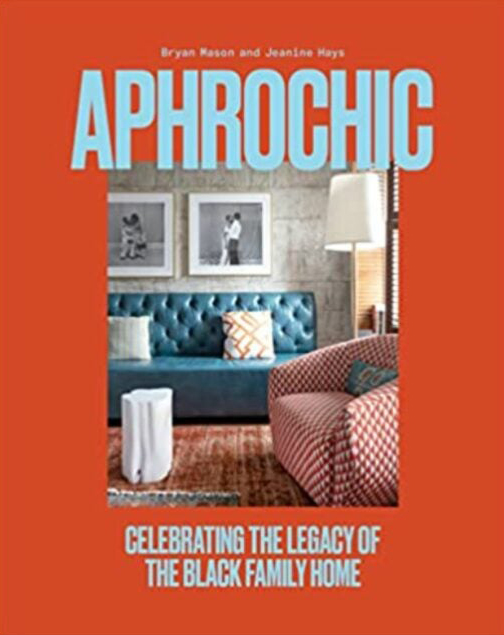 Jeanine Hays and Bryan Mason invite you into the intimate spaces of actors and musicians, the creative studios of artists and curators, the "boss" homes of entrepreneurs and executives, "off-the-beaten-path" homes that defy the stereotypes of urban living, and places filled with pieces handed down from generations past. Tour the creative and culturally infused Washington, DC, rowhouse of author Jason Reynolds. Take in the bursts of color and layers of memory that fill the Harlem Renaissance–inspired interior of renowned chef Alexander Smalls. And get inspired by the design of actor Danielle Brooks and her husband Dennis Gelin's Brooklyn townhome, where Haitian heritage and South Carolina roots meet.

Showcasing the amazing diversity of the Black experience through striking interiors, stories of family and community, and histories exploring the obstacles Black homeowners have faced for generations, this groundbreaking book honors the journey, recognizes the struggle, and celebrates the joy that is the Black family home. - Publisher's Description

Request this Title
---
American Sirens: The Incredible Story of the Black Men Who Became America's First Paramedics
Hazzard, Kevin (2022)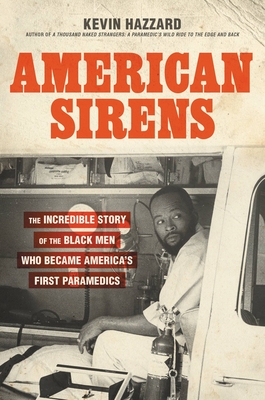 Until the 1970s, if you suffered a medical crisis, your chances of survival were minimal. A 9-1-1 call might bring police or even the local funeral home. But that all changed with Freedom House EMS in Pittsburgh, a group of Black men who became America's first paramedics and set the gold standard for emergency medicine around the world, only to have their story and their legacy erased—until now.

In "American Sirens," acclaimed journalist and paramedic Kevin Hazzard tells the dramatic story of how a group of young, undereducated Black men forged a new frontier of healthcare. He follows a rich cast of characters that includes John Moon, an orphan who found his calling as a paramedic; Peter Safar, the Nobel Prize-nominated physician who invented CPR and realized his vision for a trained ambulance service; and Nancy Caroline, the idealistic young doctor who turned a scrappy team into an international leader. At every turn, Freedom House battled racism—from the community, the police, and the government. Their job was grueling, the rules made up as they went along, their mandate nearly impossible—and yet despite the long odds and fierce opposition, they succeeded spectacularly. Never-before revealed in full, this is a rich and troubling hidden history of the Black origins of America's paramedics, a special band of dedicated essential workers, who stand ready to serve day and night on the line between life and death for every one of us. - Publisher's Description

Request this Title
---
Frederick Douglass: Prophet of Freedom
Blight, David (2018)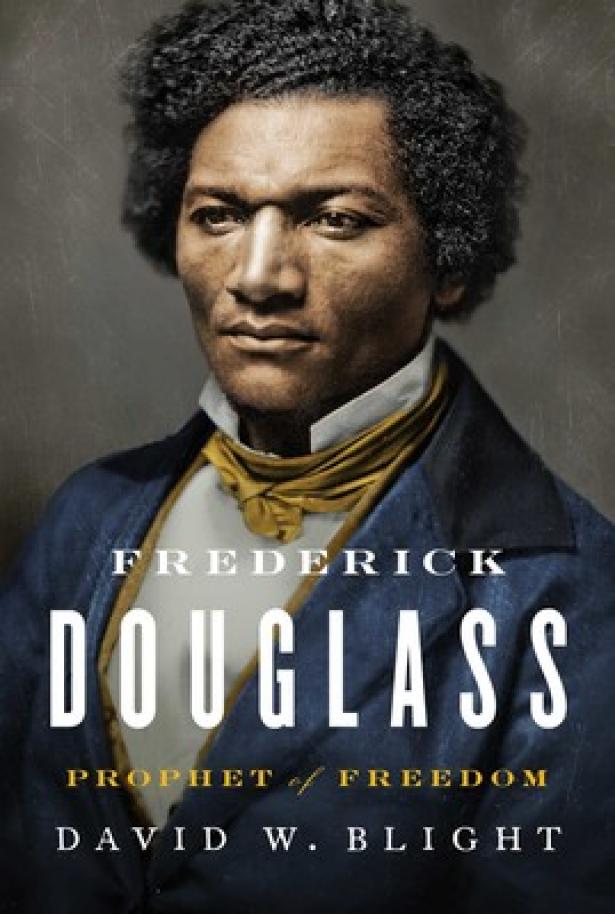 As a young man Frederick Douglass (1818–1895) escaped from slavery in Baltimore, Maryland. He was fortunate to have been taught to read by his slave owner mistress, and he would go on to become one of the major literary figures of his time. His very existence gave the lie to slave owners: with dignity and great intelligence he bore witness to the brutality of slavery.

Initially mentored by William Lloyd Garrison, Douglass spoke widely, using his own story to condemn slavery. By the Civil War, Douglass had become the most famed and widely travelled orator in the nation. In his unique and eloquent voice, written and spoken, Douglass was a fierce critic of the United States as well as a radical patriot. After the war he sometimes argued politically with younger African Americans, but he never forsook either the Republican party or the cause of black civil and political rights.

In this "cinematic and deeply engaging" (The New York Times Book Review) biography, David Blight has drawn on new information held in a private collection that few other historian have consulted, as well as recently discovered issues of Douglass's newspapers. "Absorbing and even moving…a brilliant book that speaks to our own time as well as Douglass's" (The Wall Street Journal), Blight's biography tells the fascinating story of Douglass's two marriages and his complex extended family. "David Blight has written the definitive biography of Frederick Douglass…a powerful portrait of one of the most important American voices of the nineteenth century" (The Boston Globe).

In addition to the Pulitzer Prize, Frederick Douglass won the Bancroft, Parkman, Los Angeles Times (biography), Lincoln, Plutarch, and Christopher awards and was named one of the Best Books of 2018 by The New York Times Book Review, The Wall Street Journal, The Boston Globe, The Chicago Tribune, The San Francisco Chronicle, and Time. - Publisher's Description

Request this Title
---
The Future of Black: Afrofuturism, Black Comics, and Superhero Poetry
Lawson, Len; Jackson, Gary; Manick, Cynthia (2021)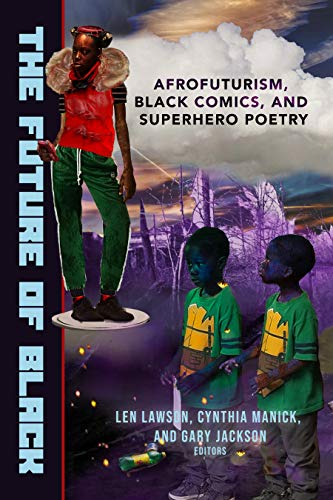 The expansion of Marvel and DC Comics' characters such as Black Panther, Luke Cage, and Black Lightning in film and on television has created a proliferation of poetry in this genre—receiving wide literary and popular attention.

This groundbreaking collection highlights work from poets who have written verse within this growing tradition, including Terrance Hayes, Lucille Clifton, Gil Scott-Heron, A. Van Jordan, Glenis Redmond, Tracy K. Smith, Teri Ellen Cross Davis, Joshua Bennett, Douglas Kearney, Tara Betts, Frank X Walker, Tyree Daye, and others. In addition, the anthology will also feature the work of artists such as John Jennings and Najee Dorsey, showcasing their interpretations of superheroes, Black comic characters, Afrofuturistic images from the African diaspora. - Publisher's Description

Request this Title
---
Stylin: African-American Expressive Culture, from Its Beginnings to the Zoot Suit
White, Shane; White, Graham (1998)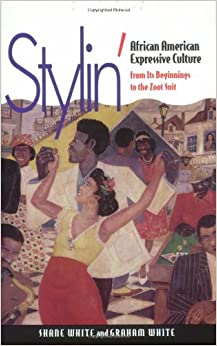 For over two centuries, in the North as well as the South, both within their own community and in the public arena, African Americans have presented their bodies in culturally distinctive ways. Shane White and Graham White consider the deeper significance of the ways in which African Americans have dressed, walked, danced, arranged their hair, and communicated in silent gestures. They ask what elaborate hair styles, bright colors, bandanas, long watch chains, and zoot suits, for example, have really meant, and discuss style itself as an expression of deep-seated cultural imperatives. Their wide-ranging exploration of black style from its African origins to the 1940s reveals a culture that differed from that of the dominant racial group in ways that were often subtle and elusive.

A wealth of black-and-white illustrations show the range of African American experience in America, emanating from all parts of the country, from cities and farms, from slave plantations, and Chicago beauty contests. White and White argue that the politics of black style is, in fact, the politics of metaphor, always ambiguous because it is always indirect. To tease out these ambiguities, they examine extensive sources, including advertisements for runaway slaves, interviews recorded with surviving ex-slaves in the 1930s, autobiographies, travelers' accounts, photographs, paintings, prints, newspapers, and images drawn from popular culture, such as the stereotypes of Jim Crow and Zip Coon. - Publisher's Description

Request this Title
---
Calculating Race: Racial Discrimination in Risk Assessment
Wiggins, Benjamin (2020)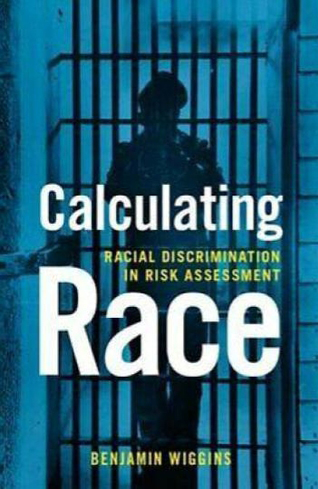 In "Calculating Race," Benjamin Wiggins analyzes the historical relationship between statistical risk assessment and race in the United States. He illustrates how, through a reliance on the variable of race, actuarial science transformed the nature of racism and helped usher racial disparities in wealth, incarceration, and housing from the nineteenth century into the twentieth.

Wiggins begins by tracing how the life insurance industry utilized race in its calculations at the end of the nineteenth century, focusing particularly on Prudential and its aggressive battles with state regulators to discriminate against clients and adjust rates on the basis of race. He then turns his focus to the collection of racial statistics in the Illinois state penitentiary system in the late nineteenth century and the state's subsequent development of predictive sentencing and parole formulas in the 1920s that weighed race as a key factor.

Next, he investigates the role of race in the state-sponsored mortgage insurance program of the Federal Housing Administration between the start of the New Deal and the beginning of the Cold War and its prolonged effects on mortgage lending. Wiggins concludes with an analysis of the use of race in the statistical risk assessments across financial institutions and government programs during the post-civil rights movement era, and how that practice has been transformed in the twenty-first century through "proxy" variables which stand in for the now taboo category of race. Offering readers a new perspective on the historical importance of actuarial science in structural racism, "Calculating Race" is a particularly timely contribution as Big Data and algorithmic decision making increasingly pervade our lives. - Publisher's Description

Request this Title
---
Women Who Count: Honoring African American Women Mathematicians
Jones, Shelly (author); Martins, Veronica (illustrator) (2019)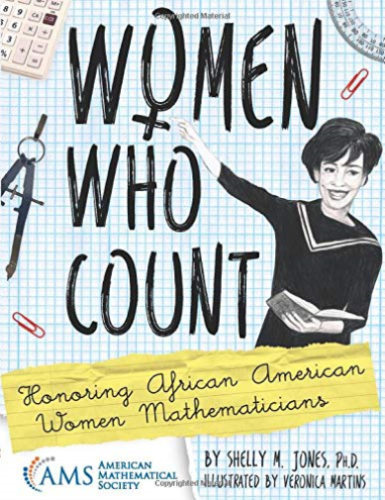 Tessellations, palindromes, tangrams, oh my! "Women Who Count: Honoring African American Women Mathematicians" is a children's activity book highlighting the lives and work of 29 African American women mathematicians, including Dr. Christine Darden, Mary Jackson, Katherine Johnson, and Dorothy Vaughan from the award-winning book and movie "Hidden Figures."

Although the book is geared toward children in grades 3 8, it is appropriate for all ages. The book includes portrait sketches and biographies for the featured mathematicians, each followed by elementary-school and middle-school activity pages. Children will enjoy uncovering mathematicians' names in word searches, unscrambling math vocabulary words, solving equations to decode interesting facts, using logical thinking to uncover magic squares, locating hidden objects on an I Spy page, and more! They will also read about the important contributions of Drs. Martha Euphemia Lofton Haynes, Evelyn Boyd Granville, and Marjorie Lee Browne, the first three African American women to receive doctoral degrees in mathematics. Other women profiled include contemporary mathematicians who will inspire today's children to become tomorrow's leaders. "Women Who Count" is a must-read for parents and children alike! - Publisher's Description

Request this Title
---
Hidden Human Computers: The Black Women of NASA
Edwards, Sue Bradford; Harris, Duchess (2017)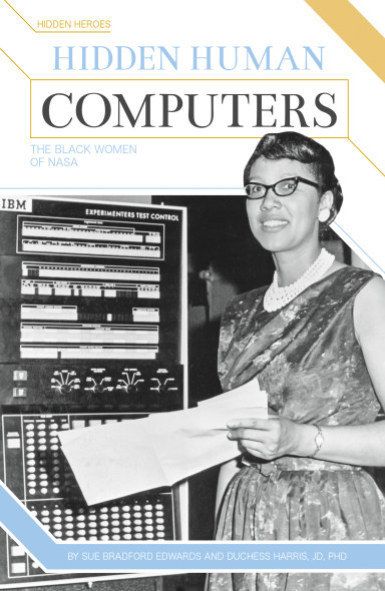 "Hidden Human Computers" discusses how in the 1950s, black women made critical contributions to NASA by performing calculations that made it possible for the nation's astronauts to fly into space and return safely to Earth. Aligned to Common Core Standards and correlated to state standards. Essential Library is an imprint of Abdo Publishing, a division of ABDO. - Publisher's Description

Request this Title
---
The Paradox of Blackness in African American Vampire Fiction
Jenkins, Rafiki (2019)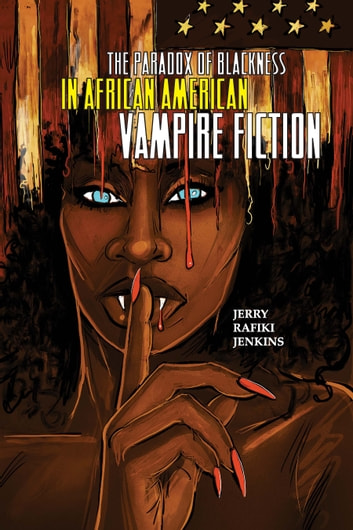 One of the first books to examine representations of black vampires exclusively, "The Paradox of Blackness in African American Vampire Fiction" not only refutes the tacit assumption that there is a lack of quality African American vampire fiction worthy of study or reading but also proposes that the black vampires help to answer an important question: Is there more to being black than having a black body?

As symbols of immortality, the black vampires in Jewelle Gomez's "The Gilda Stories," Tananarive Due's "My Soul to Keep," Brandon Massey's "Dark Corner," Octavia Butler's "Fledgling," and K. Murry Johnson's "Image of Emeralds and Chocolate" help to identify not only the notions of blackness that should be kept alive or resurrected in the African American community for the twenty-first century but also the notions of blackness that should die or remain dead. - Publisher's Description

Request this Title
---
Being Muslim: A Cultural History of Women of Color in American Islam
Chan-Malik, Sylvia (2018)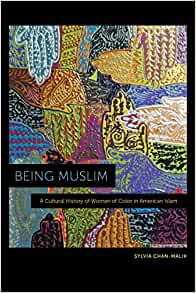 For Sylvia Chan-Malik, Muslim womanhood is constructed through everyday and embodied acts of resistance, what she calls affective insurgency. In negotiating the histories of anti-Blackness, U.S. imperialism, and women's rights of the twentieth and twenty-first centuries, Being Muslim explores how U.S. Muslim women's identities are expressions of Islam as both Black protest religion and universal faith tradition. Through archival images, cultural texts, popular media, and interviews, the author maps how communities of American Islam became sites of safety, support, spirituality, and social activism, and how women of color were central to their formation. By accounting for American Islam's rich histories of mobilization and community, "Being Muslim" brings insight to the resistance that all Muslim women must engage in the post-9/11 United States.

From the stories that she gathers, Chan-Malik demonstrates the diversity and similarities of Black, Arab, South Asian, Latina, and multiracial Muslim women, and how American understandings of Islam have shifted against the evolution of U.S. white nationalism over the past century. In borrowing from the lineages of Black and women-of-color feminism, Chan-Malik offers us a new vocabulary for U.S. Muslim feminism, one that is as conscious of race, gender, sexuality, and nation, as it is region and religion. - Publisher's Description

Request this Title
---
Watching While Black: Centering the Television of Black Audiences
Smith-Shomade, Beretta (2013)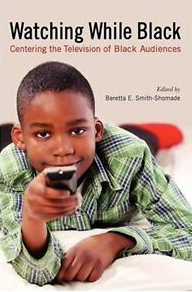 Television scholarship has substantially ignored programming aimed at Black audiences despite a few sweeping histories and critiques. In this volume, the first of its kind, contributors examine the televisual diversity, complexity, and cultural imperatives manifest in programming directed at a Black and marginalized audience.

"Watching While Black" considers its subject from an entirely new angle in an attempt to understand the lives, motivations, distinctions, kindred lines, and individuality of various Black groups and suggest what television might be like if such diversity permeated beyond specialized enclaves. It looks at the macro structures of ownership, producing, casting, and advertising that all inform production, and then delves into television programming crafted to appeal to black audiences—historic and contemporary, domestic and worldwide.

Chapters rethink such historically significant programs as "Roots and Black Journal," such seemingly innocuous programs as "Fat Albert" and "bro'Town," and such contemporary and culturally complicated programs as "Noah's Arc," "Treme," and "The Boondocks." The book makes a case for the centrality of these programs while always recognizing the racial dynamics that continue to shape Black representation on the small screen. Painting a decidedly introspective portrait across forty years of Black television, "Watching While Black" sheds much-needed light on under-examined demographics, broadens common audience considerations, and gives deference to the the preferences of audiences and producers of Black-targeted programming. - Publisher's Description

Request this Title
---
Queer Voices in Hip Hop: Cultures, Communities, and Contemporary Performance
Kehrer, Lauron Jockwig (2022)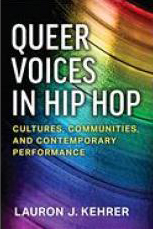 Notions of hip hop authenticity, as expressed both within hip hop communities and in the larger American culture, rely on the construction of the rapper as a Black, masculine, heterosexual, cisgender man who enacts a narrative of struggle and success. In "Queer Voices in Hip Hop," Lauron J. Kehrer turns our attention to openly queer and trans rappers and positions them within a longer Black queer musical lineage.

Combining musical, textual, and visual analysis with reception history, this book reclaims queer involvement in hip hop by tracing the genre's beginnings within Black and Latinx queer music-making practices and spaces, demonstrating that queer and trans rappers draw on Ballroom and other cultural expressions particular to queer and trans communities of color in their work in order to articulate their subject positions. By centering the performances of openly queer and trans artists of color, "Queer Voices in Hip Hop" reclaims their work as essential to the development and persistence of hip hop in the United States as it tells the story of hip hop's queer roots. - Publisher's Description

Request this Title
---
African American Cinema through Black Lives Consciousness
Reid, Mark (2019)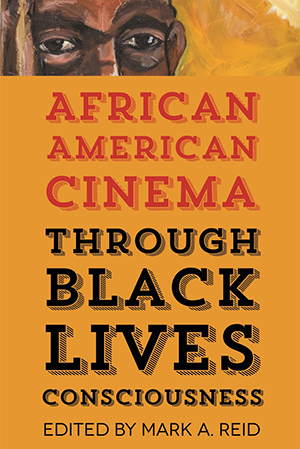 "African American Cinema through Black Lives Consciousness" uses critical race theory to discuss American films that embrace contemporary issues of race, sexuality, class, and gender. Its linear history chronicles black-oriented narrative film from post-World War II through the presidential administration of Barack Obama. Editor Mark A. Reid has assembled a stellar list of contributors who approach their film analyses as an intersectional practice that combines queer theory, feminism/womanism, and class analytical strategies alongside conventional film history and theory. Taken together, the essays invigorate a "Black Lives Consciousness," which speaks to the value of black bodies that might be traumatized and those bodies that are coming into being-ness through intersectional theoretical analysis and everyday activism.

The volume includes essays such as Gerald R. Butters's, "Blaxploitation Film," which charts the genre and its uses of violence, sex, and misogyny to provoke a realization of other philosophical and sociopolitical themes that concern intersectional praxis. Dan Flory's "African-American Film Noir" explains the intertextual-fictional and socio-ecological-dynamics of black action films. Melba J. Boyd's essay, "'Who's that Nigga on that Nag?': Django Unchained and the Return of the Blaxploitation Hero," argues that the film provides cultural and historical insight, "signifies" on blackface stereotypes, and chastises Hollywood cinema's misrepresentation of slavery. "African American Cinema through Black Lives Consciousness" embraces varied social experiences within a cinematic Black Lives Consciousness intersectionality. The interdisciplinary quality of the anthology makes it approachable to students and scholars of fields ranging from film to culture to African American studies alike. - Publisher's Description

Request this Title
---
Going There: Black Visual Satire
Powell, Richard (2020)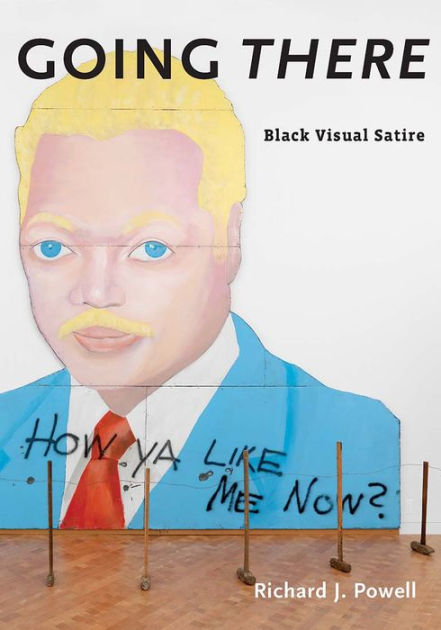 In this groundbreaking study, Richard J. Powell investigates the visual forms of satire produced by black artists in 20th- and 21st-century America. Underscoring the historical use of visual satire as antiracist dissent and introspective critique, Powell argues that it has a distinctly African American lineage. Taking on some of the most controversial works of the past century—in all their complexity, humor, and provocation—Powell raises important questions about the social power of art.

Expansive in both historical reach and breadth of media presented, Going There interweaves discussions of such works as the midcentury cartoons of Ollie Harrington, the installations of Kara Walker, the paintings of Robert Colescott, and the movies of Spike Lee. Other artists featured in the book include David Hammons, Arthur Jafa, Beverly McIver, Howardena Pindell, Betye Saar, and Carrie Mae Weems. Thoroughly researched and rich in context, "Going There" is essential reading in the history of satire, racial politics, and contemporary art. - Publisher's Description

Request this Title
---
The Kings of Mississippi
Barnes, Sandra; Blanford-Jones, Benita (2019)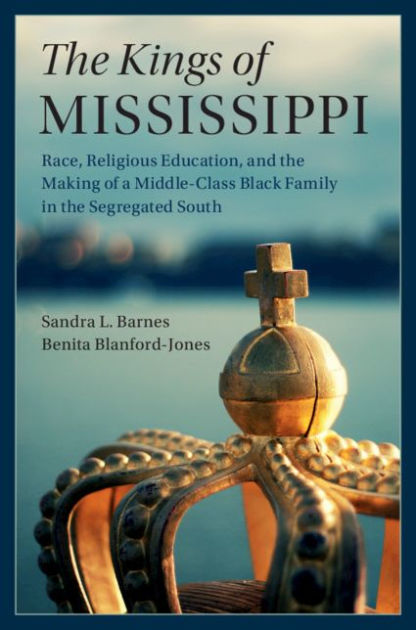 "Kings of Mississippi" examines how a twentieth-century black middle-class family navigated life in rural Mississippi. The book introduces seven generations of a farming family and provides an organic examination of how the family experienced life and economic challenges as one of few middle-class black families living and working alongside the many struggling black and white sharecroppers and farmers in Gallman, Mississippi.

Family narratives and census data across time and a socio-ecological lens help assess how race, religion, education, and key employment options influenced economic and non-economic outcomes. Family voices explain how intangible beliefs fueled socioeconomic outcomes despite racial, gender, and economic stratification. The book also examines the effects of stratification changes across time, including: post-migration; inter- and intra-racial conflicts and compromises; and, strategic decisions and outcomes. The book provides an unexpected glimpse at how a family's ethos can foster upward mobility into the middle-class. - Publisher's Description

Request this Title
---
The Hidden Rules of Race: Barriers to an Inclusive Economy
Flynn, Andrea; Holmberg, Susan; Warren, Dorian; Wong, Felicia (2017)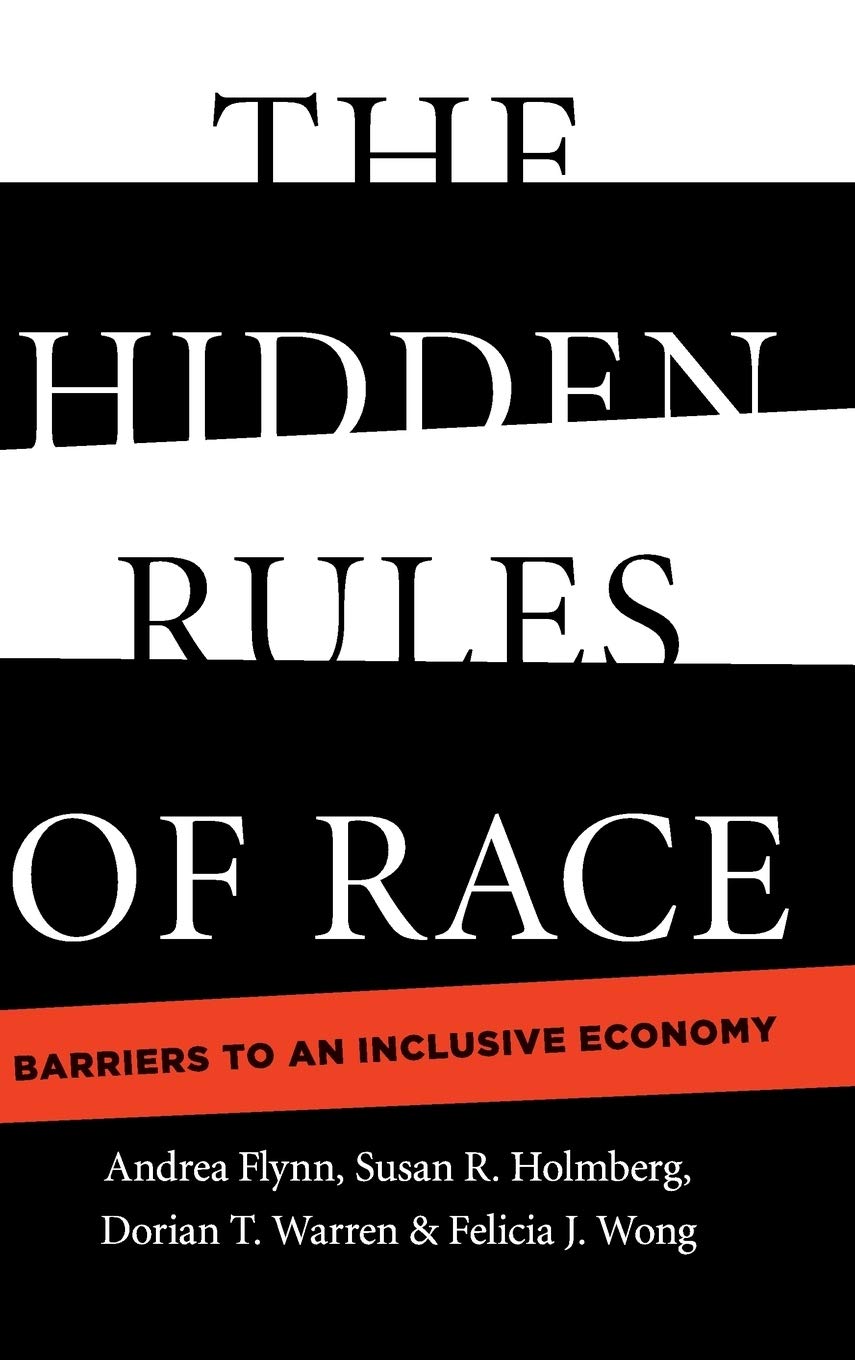 Why do black families own less than white families? Why does school segregation persist decades after Brown v. Board of Education? Why is it harder for black adults to vote than for white adults? Will addressing economic inequality solve racial and gender inequality as well? This book answers all of these questions and more by revealing the hidden rules of race that create barriers to inclusion today.

While many Americans are familiar with the histories of slavery and Jim Crow, we often don't understand how the rules of those eras undergird today's economy, reproducing the same racial inequities 150 years after the end of slavery and 50 years after the banning of Jim Crow segregation laws. This book shows how the fight for racial equity has been one of progress and retrenchment, a constant push and pull for inclusion over exclusion. By understanding how our economic and racial rules work together, we can write better rules to finally address inequality in America. - Publisher's Description

Request this Title
---
For Labor, Race, and Liberty
Mouser, Bruce (2011)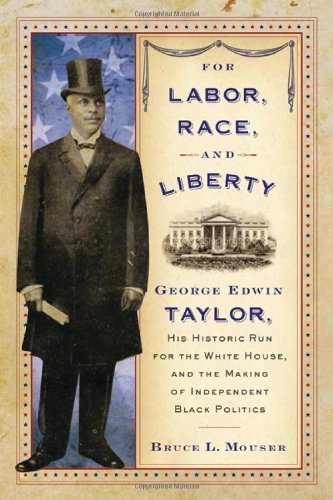 More than one hundred years before Barack Obama, George Edwin Taylor made presidential history. Born in the antebellum South to a slave and a freed woman, Taylor became the first African American ticketed as a political party's nominee for president of the United States, running against Theodore Roosevelt in 1904.

Orphaned as a child at the peak of the Civil War, Taylor spent several years homeless before boarding a Mississippi riverboat that dropped him in La Crosse, Wisconsin. Taken in by an African American farm family, Taylor attended a private school and eventually rose to prominence as the owner and editor of a labor newspaper and as a vocal leader in Wisconsin's People's Party. At a time when many African Americans felt allegiance to the Republican Party for its support of abolition, Taylor's sympathy with the labor cause drew him first to the national Democratic Party and then to an African American party, the newly formed National Liberty Party, which in 1904 named him its presidential candidate.

Bruce L. Mouser follows Taylor's life and career in Arkansas, Illinois, Wisconsin, Iowa, and Florida, giving life to a figure representing a generation of African American idealists whose initial post-slavery belief in political and social equality in America gave way to the despair of the Jim Crow decades that followed. - Publisher's Description

Request this Title