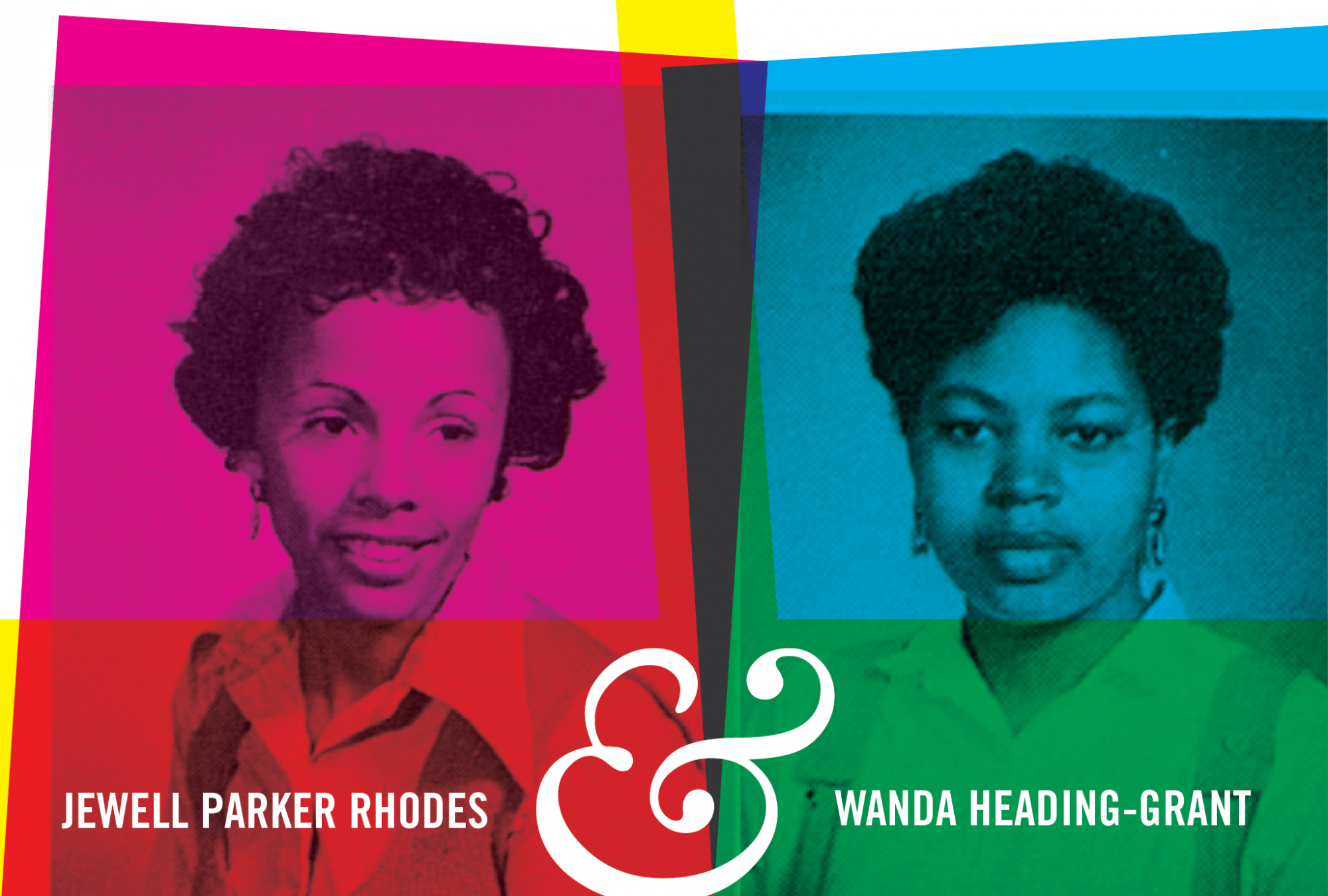 Award-winning novelist, college professor and Carnegie Mellon University alumna Jewell Parker Rhodes (DC 1975, 1976, 1979), changed her educational and professional trajectory upon finding Gayl Jones' "Corregidora" in Hunt Library. Written by a Black author, it was the first time she realized she could be a writer. Changing her focus from musical theater and dance to English, Rhodes started a new path that would lead to a life in academia, over a dozen novels, and countless writing awards.
The book display, "The Power of Representation," ties in with the November 9th event of the same name, where Rhodes joined Vice Provost for Diversity, Equity and Inclusion and Chief Diversity Officer Wanda Heading-Grant in a conversation about the power of representation and what it means to see yourself reflected in the world around you.
Special thanks to our Materials Processing Coordinator Leah Zande, for compiling this list.
---
Pauli Murray: The Autobiography of a Black Activist, Feminist, Lawyer, Priest, and Poet
Murray, Pauli (1989)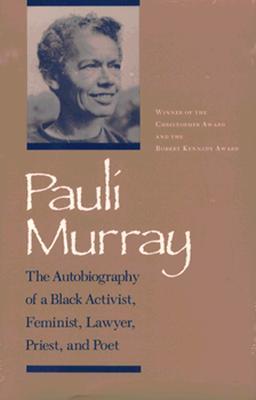 Pauli Murray (1910-1985) is regarded as "one of the least discussed figures in the history of twentieth-century African American women's activism." She was a highly regarded Feminist, who called attention to the plight of women, especially the colored and working poor. - Publisher's Description

Request this Title
---
The Story of My Life
Keller, Helen (1903)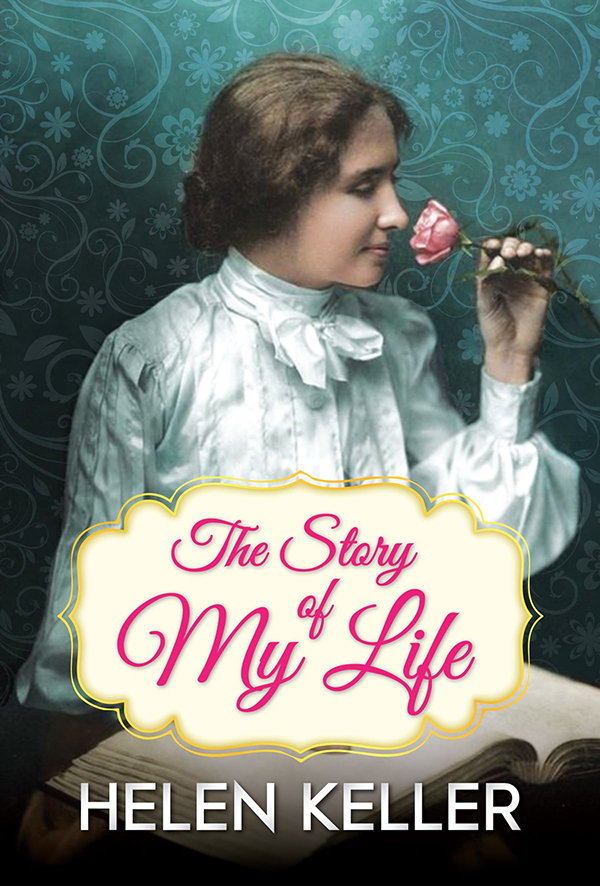 When she was 19 months old, Helen Keller (1880–1968) suffered a severe illness that left her blind and deaf. Not long after, she also became mute. Her tenacious struggle to overcome these handicaps — with the help of her inspired teacher, Anne Sullivan — is one of the great stories of human courage and dedication. In this classic autobiography, first published in 1903, Miss Keller recounts the first 22 years of her life, including the magical moment at the water pump when, recognizing the connection between the word "water" and the cold liquid flowing over her hand, she realized that objects had names. Subsequent experiences were equally noteworthy: her joy at eventually learning to speak, her friendships with Oliver Wendell Holmes, Edward Everett Hale and other notables, her education at Radcliffe (from which she graduated cum laude), and-underlying all-her extraordinary relationship with Miss Sullivan, who showed a remarkable genius for communicating with her eager and quick-to-learn pupil.

These and many other aspects of Helen Keller's life are presented here in clear, straightforward prose full of wonderful descriptions and imagery that would do credit to a sighted writer. Completely devoid of self-pity, yet full of love and compassion for others, this deeply moving memoir offers an unforgettable portrait of one of the outstanding women of the twentieth century. - Publisher's Description

Request this Title
---
Between the World and Me
Coates, Ta-Nehisi (2015)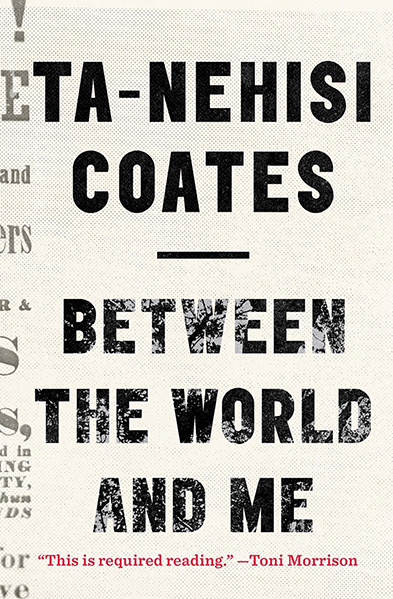 In a profound work that pivots from the biggest questions about American history and ideals to the most intimate concerns of a father for his son, Ta-Nehisi Coates offers a powerful new framework for understanding our nation's history and current crisis. Americans have built an empire on the idea of "race," a falsehood that damages us all but falls most heavily on the bodies of black women and men—bodies exploited through slavery and segregation, and, today, threatened, locked up, and murdered out of all proportion. What is it like to inhabit a black body and find a way to live within it? And how can we all honestly reckon with this fraught history and free ourselves from its burden?

"Between the World and Me" is Ta-Nehisi Coates's attempt to answer these questions in a letter to his adolescent son. Coates shares with his son—and readers—the story of his awakening to the truth about his place in the world through a series of revelatory experiences, from Howard University to Civil War battlefields, from the South Side of Chicago to Paris, from his childhood home to the living rooms of mothers whose children's lives were taken as American plunder. Beautifully woven from personal narrative, reimagined history, and fresh, emotionally charged reportage, Between the World and Me clearly illuminates the past, bracingly confronts our present, and offers a transcendent vision for a way forward. - Publisher's Description

Request this Title
---
Disfigured: On Fairy Tales, Disability, and Making Space
Leduc, Amanda (2020)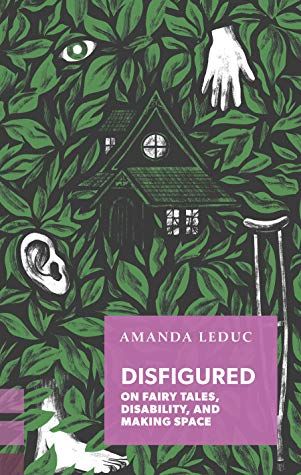 By examining the ways that fairy tales have shaped our expectations of disability, "Disfigured" will point the way toward a new world where disability is no longer a punishment or impediment but operates, instead, as a way of centering a protagonist and helping them to cement their own place in a story, and from there, the world. Through the book, Leduc ruminates on the connections we make between fairy tale archetypes—the beautiful princess, the glass slipper, the maiden with long hair lost in the tower—and tries to make sense of them through a twenty-first-century disablist lens.

From examinations of disability in tales from the Brothers Grimm and Hans Christian Andersen through to modern interpretations ranging from Disney to Angela Carter, and the fight for disabled representation in today's media, Leduc connects the fight for disability justice to the growth of modern, magical stories, and argues for increased awareness and acceptance of that which is other—helping us to see and celebrate the magic inherent in different bodies. - Publisher's Description

Request this Title
---
The Curious Incident of the Dog in the Night-Time
Stephens, Simon; Haddon, Mark (2020)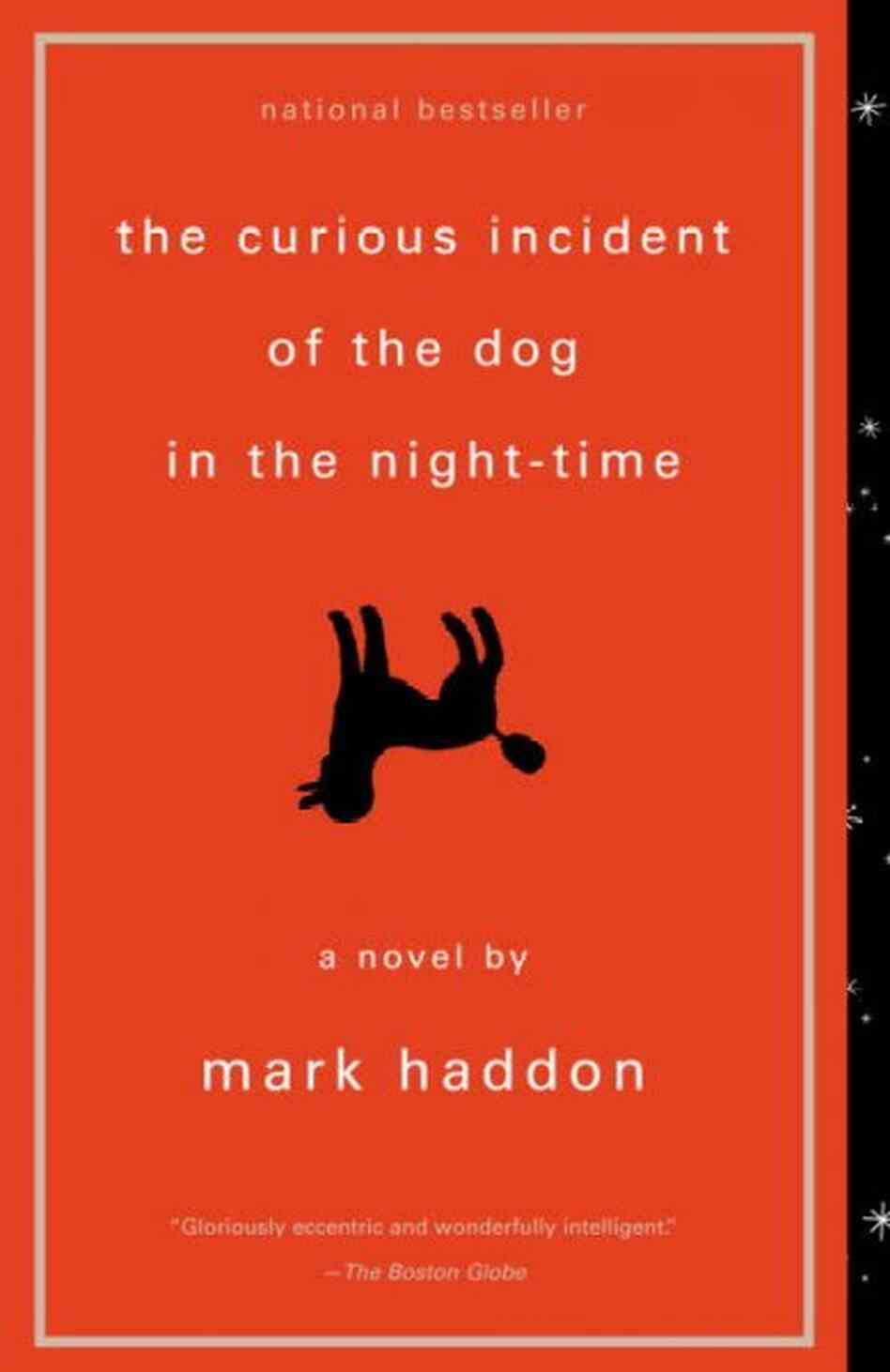 Christopher John Francis Boone knows all the countries of the world and their capitals and every prime number up to 7,057. He relates well to animals but has no understanding of human emotions. He cannot stand to be touched. And he detests the color yellow.

This improbable story of Christopher's quest to investigate the suspicious death of a neighborhood dog makes for one of the most captivating, unusual, and widely heralded novels in recent years. - Publisher's Description

Request this Title
---
Sister Outsider: Essays and Speeches
Lorde, Audre (1984)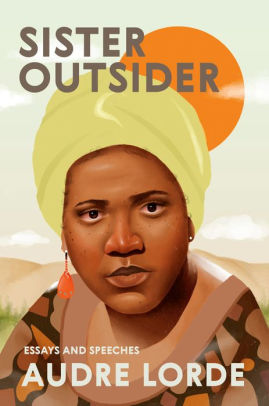 A collection of fifteen essays written between 1976 and 1984 gives clear voice to Audre Lorde's literary and philosophical personae. These essays explore and illuminate the roots of Lorde's intellectual development and her deep-seated and longstanding concerns about ways of increasing empowerment among minority women writers and the absolute necessity to explicate the concept of difference—difference according to sex, race, and economic status.

The title "Sister Outsider" finds its source in her poetry collection The Black Unicorn (1978). These poems and the essays in Sister Outsider stress Lorde's oft-stated theme of continuity, particularly of the geographical and intellectual link between Dahomey, Africa, and her emerging self. - Publisher's Description

Request this Title
---
Alan Turing: The Enigma
Hodges, Andrew (2012)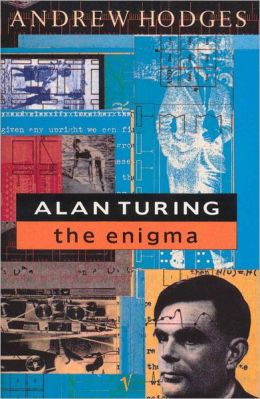 It is only a slight exaggeration to say that the British mathematician Alan Turing (1912-1954) saved the Allies from the Nazis, invented the computer and artificial intelligence, and anticipated gay liberation by decades--all before his suicide at age forty-one. This New York Times–bestselling biography of the founder of computer science, with a new preface by the author that addresses Turing's royal pardon in 2013, is the definitive account of an extraordinary mind and life.

Capturing both the inner and outer drama of Turing's life, Andrew Hodges tells how Turing's revolutionary idea of 1936--the concept of a universal machine--laid the foundation for the modern computer and how Turing brought the idea to practical realization in 1945 with his electronic design. The book also tells how this work was directly related to Turing's leading role in breaking the German Enigma ciphers during World War II, a scientific triumph that was critical to Allied victory in the Atlantic. At the same time, this is the tragic account of a man who, despite his wartime service, was eventually arrested, stripped of his security clearance, and forced to undergo a humiliating treatment program--all for trying to live honestly in a society that defined homosexuality as a crime. - Publisher's Description

Request this Title
---
Braiding Sweetgrass
Kimmerer, Robin (2013)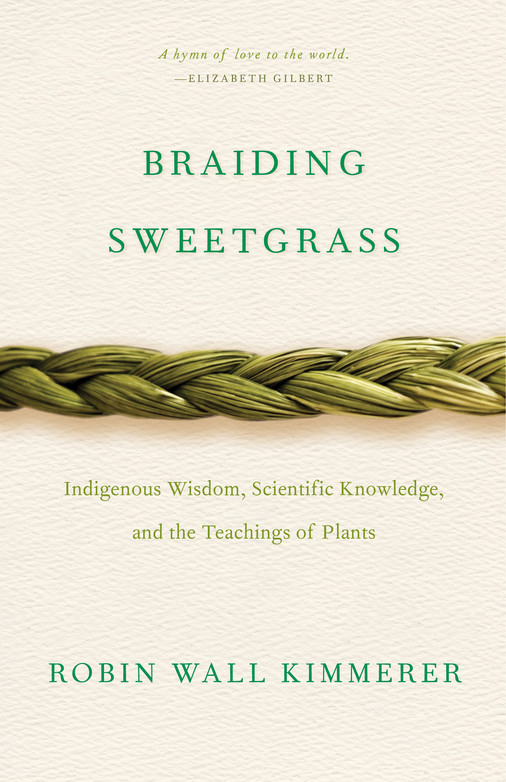 As a botanist, Robin Wall Kimmerer has been trained to ask questions of nature with the tools of science. As a member of the Citizen Potawatomi Nation, she embraces the notion that plants and animals are our oldest teachers.

In "Braiding Sweetgrass," Kimmerer brings these lenses of knowledge together to show that the awakening of a wider ecological consciousness requires the acknowledgment and celebration of our reciprocal relationship with the rest of the living world. For only when we can hear the languages of other beings are we capable of understanding the generosity of the earth, and learning to give our own gifts in return. - Publisher's Description

Request this Title
---
Harvey Milk: His Lives and Death
Faderman, Lillian (2018)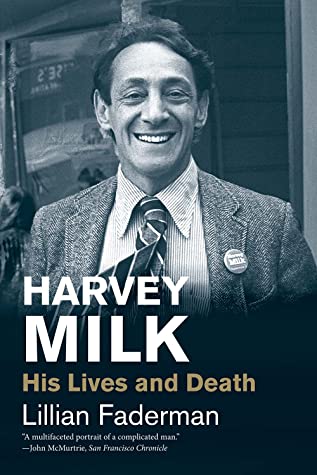 Harvey Milk—eloquent, charismatic, and a smart-aleck—was elected to the San Francisco Board of Supervisors in 1977, but he had not even served a full year in office when he was shot by a homophobic fellow supervisor. Milk's assassination at the age of forty-eight made him the most famous gay man in modern history; twenty years later Time magazine included him on its list of the hundred most influential individuals of the twentieth century.

Before finding his calling as a politician, however, Harvey variously tried being a schoolteacher, a securities analyst on Wall Street, a supporter of Barry Goldwater, a Broadway theater assistant, a bead-wearing hippie, the operator of a camera store and organizer of the local business community in San Francisco. He rejected Judaism as a religion, but he was deeply influenced by the cultural values of his Jewish upbringing and his understanding of anti-Semitism and the Holocaust. His early influences and his many personal and professional experiences finally came together when he decided to run for elective office as the forceful champion of gays, racial minorities, women, working people, the disabled, and senior citizens. In his last five years, he focused all of his tremendous energy on becoming a successful public figure with a distinct political voice. - Publisher's Description

Request this Title
---
For Laika: The Dog Who Learned the Names of the Stars
Thom, Kai Cheng.; Ching, Kai Yun (2021)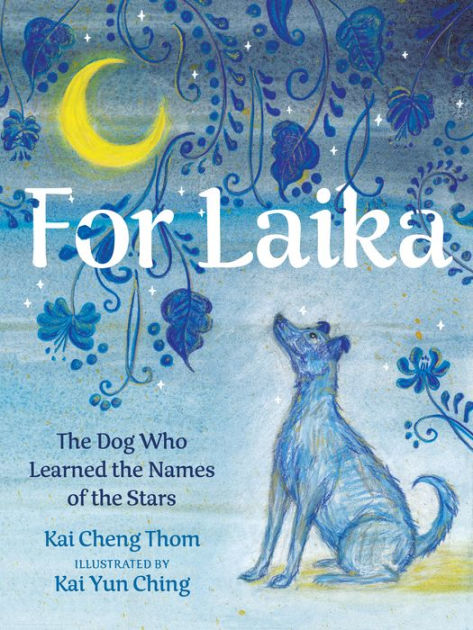 By two of the co-authors of the acclaimed children's book "From the Stars in the Sky to the Fish in the Sea," the moving beautifully told story of Laika, the dog who learned the names of the stars. Laika is an orphaned stray dog who lives in the streets of Moscow in the then Soviet Union. Although she is loved by her pack, Laika longs one day to learn the names of the stars, since she knows that all dogs become stars when they die—including her parents. One day, a Russian scientist named Vlad offers Laika the chance to travel to the stars by helping him with an important experiment, an event that will change the entire world.

Part fable, part dog story, part history lesson, young and older readers alike will find themselves captivated by Laika's brave and loving heart, and by her story, which holds important lessons about world peace, science, and the deep bonds between humans and every other creature with whom we share the planet. - Publisher's Description

Request this Title
---
The Life and Comics of Howard Cruse
Kunka, Andrew (2022)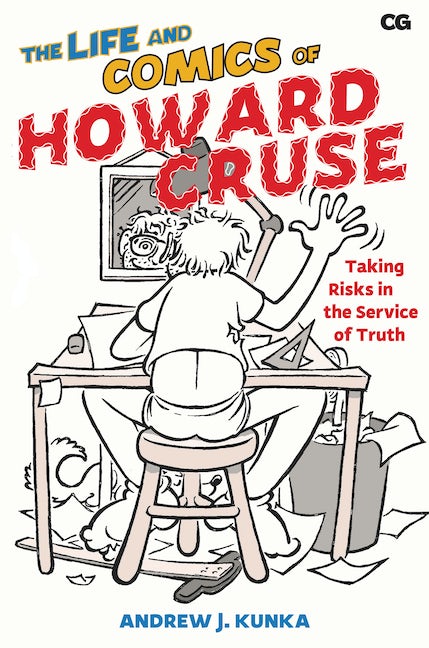 "The Life and Comics of Howard Cruse" tells the remarkable story of how a self-described "preacher's kid" from Birmingham, Alabama, became the so-called "Godfather of Gay Comics." This study showcases a remarkable fifty-year career that included working in the 1970s underground comics scene, becoming founding editor of the groundbreaking anthology series Gay Comix, and publishing the graphic novel Stuck Rubber Baby, partially based on his own experience of coming of age in the Civil Rights era.

Through his exploration of Cruse's life and work, Andrew J. Kunka also chronicles the dramatic ways that gay culture changed over the course of Cruse's lifetime, from Cold War-era homophobia to the gay liberation movement to the AIDS crisis to the legalization of gay marriage. Highlighting Cruse's skills as a trenchant satirist and social commentator, Kunka explores how he cast a queer look at American politics, mainstream comics culture, and the gay community's own norms.

Lavishly illustrated with a broad selection of comics from Cruse's career, this study serves as a perfect introduction to this pioneering cartoonist, as well as an insightful read for fans who already love how his work sketched a new vision of gay life. - Publisher's Description

Request this Title
---
The Comanche Code Talkers of World War II
Meadows, William (2003)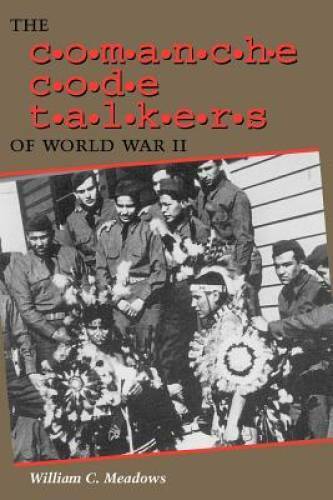 Among the allied troops that came ashore in Normandy on D-Day, June 6, 1944, were thirteen Comanches in the 4th Infantry Division, 4th Signal Company. Under German fire they laid communications lines and began sending messages in a form never before heard in Europe—coded Comanche. For the rest of World War II, the Comanche Code Talkers played a vital role in transmitting orders and messages in a code that was never broken by the Germans.

This book tells the full story of the Comanche Code Talkers for the first time. Drawing on interviews with all surviving members of the unit, their original training officer, and fellow soldiers, as well as military records and news accounts, William C. Meadows follows the group from their recruitment and training to their active duty in World War II and on through their postwar lives up to the present. He also provides the first comparison of Native American code talking programs, comparing the Comanche Code Talkers with their better-known Navajo counterparts in the Pacific and with other Native Americans who used their languages, coded or not, for secret communication. Meadows sets this history in a larger discussion of the development of Native American code talking in World Wars I and II, identifying two distinct forms of Native American code talking, examining the attitudes of the American military toward Native American code talkers, and assessing the complex cultural factors that led Comanche and other Native Americans to serve their country in this way. - Publisher's Description

Request this Title
---
Heartwood
Finney, Nikky (1997)
"Deep in the center of every tree, you'll find the heartwood. The characters in this new book by poet Nikky Finney are the heartwood of their small Kentucky communities. You'll meet Buck Jones and Mae Bennet, whose anger has twisted them up inside, Queenie Sims and Arizona Scott, who can see the good in people, and Trina Sims and Jenny Bryan, two young women who discover how much they are alike despite their different skin color. - Publisher's Description

Request this Title
---
It Has No Choice
Bullins, Ed (2001)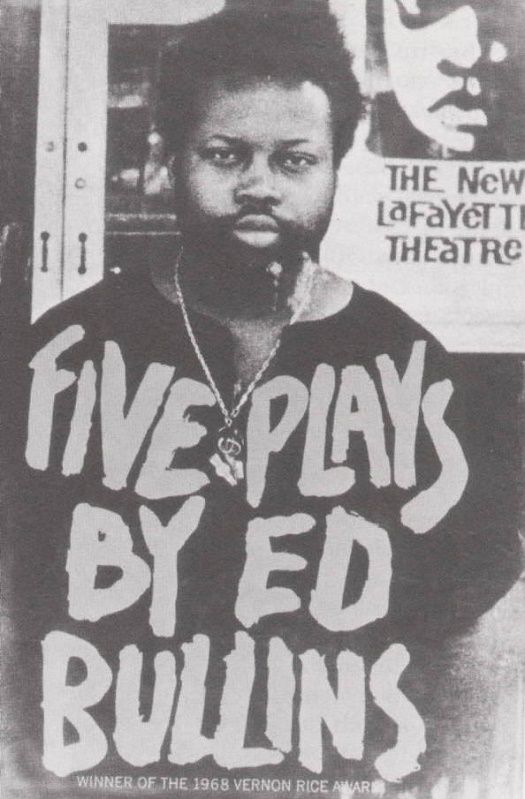 Ed Bullins is a prolific playwright whose work emerged during the Black Arts Movement. His work received numerous accolades, including a Drama Desk Award, an Obie Award, and the Guggenheim Fellowship for playwrighting. In addition to his successful career as a playwright, he was the Minister of Culture for the Black Panthers. - Publisher's Description

Request this Title
---
The Color of Desire/Hurricane: Two Plays
Cruz, Nilo (2011)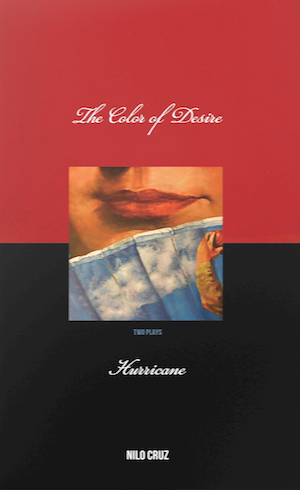 One of the United States' most-produced Cuban American writers, Nilo Cruz employs his signature poetic imagery and vivid language to tender and humorous effect in this pair of his newest works. "The Color of Desire," set in 1960 Havana, revolves around a passionate romance between an American businessman and an out-of-work Cuban actress. As the relationship becomes a metaphor for their countries' ruptured love affair, Cruz artfully weds magical realism to a familial story that is touching, harrowing, and funny. In Hurricane, a damaged family—a fire-and-brimstone missionary; his wife, who he saved in more than the spiritual sense; and their adopted son, who seems to have materialized from the ocean—face a shocking crisis when a hurricane ravages their Caribbean town. A celebration of humility, generosity, and kindness, Cruz's play explores the nature of identity, faith, and the redemptive power of love. - Publisher's Description

Request this Title
---
The Story of My Teeth
Luiselli, Valeria (2015)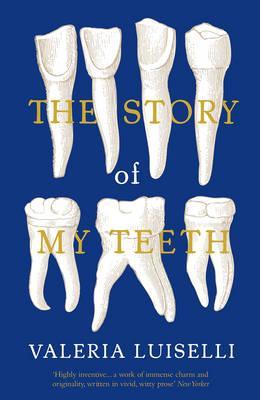 I was born in Pachuca, the Beautiful Windy City, with four premature teeth and my body completely covered in a very fine coat of fuzz. But I'm grateful for that inauspicious start because ugliness, as my other uncle, Eurípides López Sánchez, was given to saying, is character forming.

Highway is a late-in-life world traveler, yarn spinner, collector, and legendary auctioneer. His most precious possessions are the teeth of the "notorious infamous" like Plato, Petrarch, and Virginia Woolf. Written in collaboration with the workers at a Jumex juice factory, "Teeth" is an elegant, witty, exhilarating romp through the industrial suburbs of Mexico City and Luiselli's own literary influences. - Publisher's Description

Request this Title
---
Rez Politics
Yellow Robe, William S. (2008)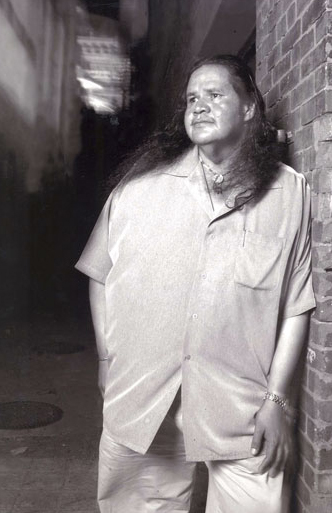 William S. Yellow Robe Jr. was an Assiniboine playwright who also acted, directed, and wrote poetry and short stories. He grew up on Fort Peck Indian Reservation in Wolf Point, Montana and was encouraged by his middle school teacher to try playwriting. He wrote over 45 plays and won awards including: the First Nations Book Award for Drama; first playwright to receive a Princess Grace Foundation Theater Fellowship; first Native American playwright to receive a Jerome Fellowship from the Minneapolis Playwrights' Center; and a New England Theater Foundation Award for Excellence. He was a member of the Penumbra Theatre Company of St. Paul, MN, the Ensemble Studio Theatre in New York, and on the board of advisors for Red Eagle Soaring Theatre Company in Seattle, WA.

Request this Title
---
Savage Conversations
Howe, LeAnne (2019)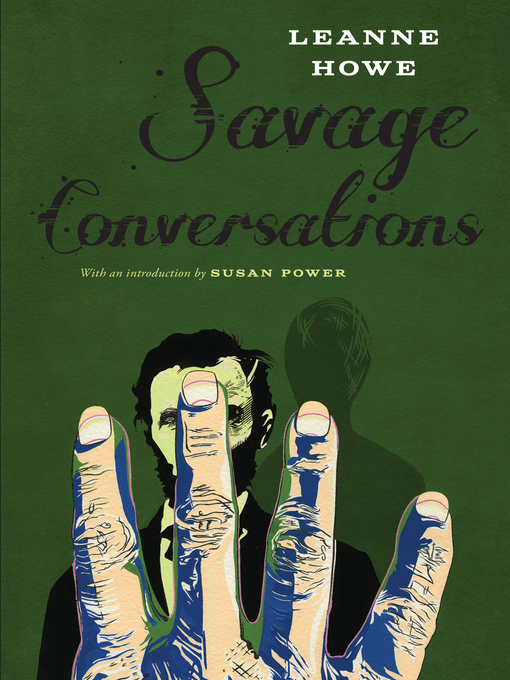 May 1875: Mary Todd Lincoln is addicted to opiates and tried in a Chicago court on charges of insanity. Entered into evidence is Ms. Lincoln's claim that every night a Savage Indian enters her bedroom and slashes her face and scalp. She is swiftly committed to Bellevue Place Sanitarium. Her hauntings may be a reminder that in 1862, President Lincoln ordered the hanging of thirty-eight Dakotas in the largest mass execution in United States history. No one has ever linked the two events―until now. Savage Conversations is a daring account of a former first lady and the ghosts that tormented her for the contradictions and crimes on which this nation is founded. - Publisher's Description

Request this Title
---
Gazelle Tracks: A Modern Arabic Novel from Egypt
Ṭaḥāwī, Mīrāl (2008)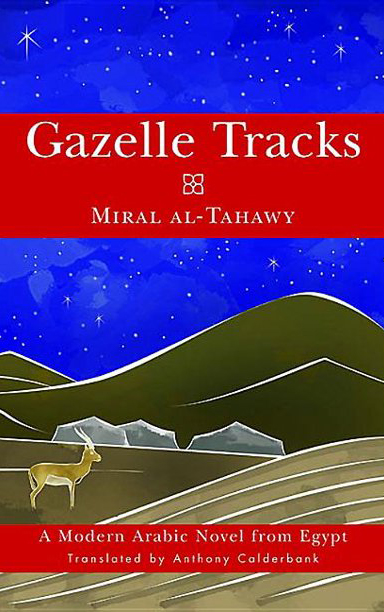 Past mingles with present and myth and folklore blend with reality, as the narrative voice records Muhra's quest as she seeks to discover the truth about her mother through the old family photographs that adorn the walls of her grandfather's house and other documents hidden away in cupboards and drawers.

At once both narrator and narrated, Muhra's tale of self discovery is set against the dwindling fortunes of her own people as they struggle to preserve their identity and culture amid the larger Egyptian community that encroaches upon them. At the same time her father's wanderings and ultimate demise reflect the waning star of the Arab tribes who once controlled large swathes of Egyptian territory and enjoyed the patronage of Kings and Princes. Unwilling to give up despite premonitions of doom, Muhra's search leads her inexorably to the bitter truth about her mother's poignant life and the tragic and untimely end of her and the young foreigner she loved. - Publisher's Description

Request this Title
---
Night Sky with Exit Wounds
Vuong, Ocean (2016)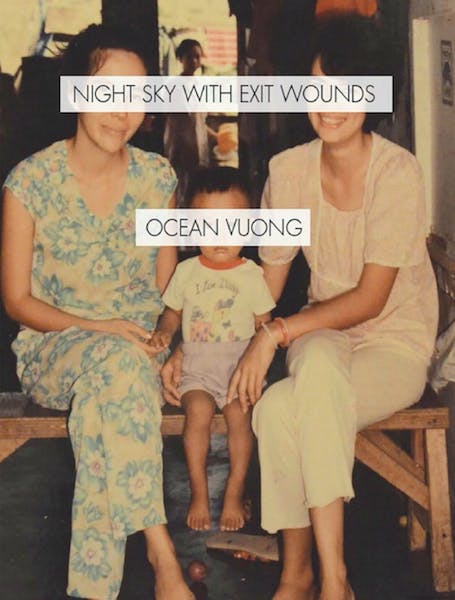 Ocean Vuong's first full-length collection aims straight for the perennial "big"—and very human—subjects of romance, family, memory, grief, war, and melancholia. None of these he allows to overwhelm his spirit or his poems, which demonstrate, through breath and cadence and unrepentant enthrallment, that a gentle palm on a chest can calm the fiercest hungers. - Publisher's Description

Request this Title
---
And the Soul Shall Dance
Yamauchi, Wakako (2003)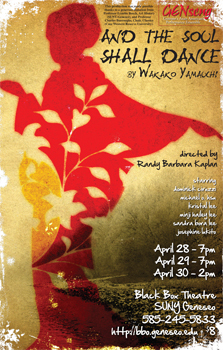 "And The Soul Shall Dance" is Wakako Yamauchi's first full-length play. Written in 1977, the story involves a young Japanese American girl and her parents as they struggle to live in a white America during The Great Depression. - Publisher's Description

Request this Title