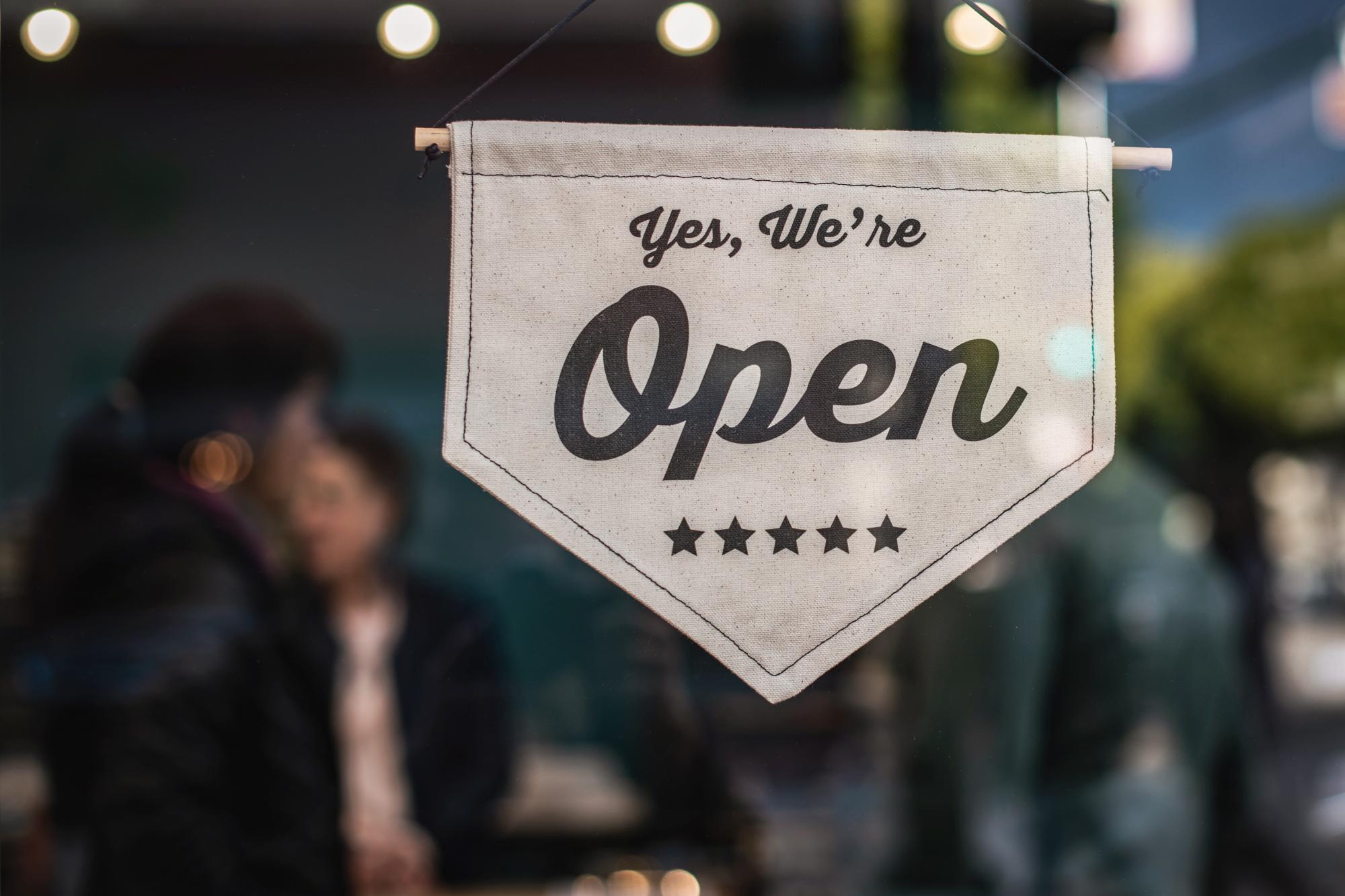 Hello Tartans and Open Research Readers! We are delighted to bring you a feature from one of Carnegie Mellon University at Heinz College's very own, Dr. Bill Sermons. The Open Science team connected with Dr. Bill Sermons to interview him about his work with public data and to hear his perspective on why open data is an integral component of community-driven development organizations, policy-makers, and non-profit work.
Click for more information on:
Leveraging Open Data an interview with Dr. Bill Sermons | Protocols.io + LabArchives Integration | CMU Libraries resources and grant support: NIH Data Sharing Mandate | White House, AI Bill of Rights Live Discussion |COS, Opening Influenza Research Fellowship | October Issue Recap
Please contact us at openscience@andrew.cmu.edu
if you have any questions and follow us on social media at #CMUOpenScience.
Subscribe to the Open Science Newsletter
---
Leveraging Open Data for the Public Good
An Interview with Dr. Bill Sermons, Adjunct Faculty at CMU Heinz College & Vice President for Research and Evaluation for Volunteers of America
Open data is only one of many components linked to the movement toward open research. The idea is to make more research data accessible to the public for reuse and sharing. Today, more than ever, we are witnessing an increase in mandates and the development of open science organizations in response to this shift in mindset and practices. As researchers and citizen scientists continue to adopt open data practices, the public benefits from richer and more robust research. Many individuals, including the government, rely heavily on access to open data to improve programs and inform decisions.
One of those individuals is Dr. Bill Sermons, the Vice President for Research and Evaluation for Volunteers of America in the United States and an Adjunct Professor at Carnegie Mellon University's Heinz College. Dr. Sermons has extensive experience in the nonprofit sector, working in both national advocacy organizations focused on policy, such as the National Alliance to End Homelessness or the Center for Responsible Lending, and in National human service organizations, like his current work with Volunteers of America and former role with Catholic Charities USA. His background in these spaces lends a unique perspective on why open data is integral to policymakers, nonprofits, and community development organizations.
---
New Integration Between
protocols.io and LabArchives
Two tools that support open and reproducible research, protocols.io and LabArchives, are now integrated! These tools make it easy to document and share research and are currently used by many researchers and instructors at CMU. Now, you can easily send protocols and run records from protocols.io to the desired space in a LabArchives account. Go to this site to learn more about this new feature.
If you are interested in learning more about these tools and how to take advantage of our institutional licenses for them, please visit our protocols.io and LabArchives service pages.
---
New NIH Data Management and Sharing Policies
NIH recently updated its policy around data management and sharing. In brief, researchers will be required to write a data-sharing plan for their grant applications for all research funded by the grant, including negative and unpublished results. Currently, there are two separate protocols, one for applications for receipt dates before January 25, 2023, and another for applications for receipt dates on/after January 25, 2023.
Data sharing needs? See the benefits of KiltHub!
CMU Libraries is here to support researchers with their data-sharing needs! CMU's institutional repository KiltHub provides stable, long-term global open access to a wide range of research data and scholarly outputs created by members of Carnegie Mellon University and their collaborators. The repository complies with the NIH mandate to make data openly accessible and stored in perpetuity. CMU Libraries faculty and staff are available to facilitate the deposit and publishing of research data in KiltHub repository, as well as provide support in metadata, data organization, and ensuring that all research products (i.e. datasets, code, stimuli, publications) are linked and discoverable.
CMU Libraries can help with grants too!
We can also provide language about KiltHub for grants, as well as letters of support that detail our KiltHub and data curation services. To learn more about how to get started with KiltHub or how we can support your grant application, please email data@cmu.libanswers.com.
You can learn more about the NIH Data Management and Sharing policy on their Learning webpage, which includes a two-part webinar series, along with additional resources.
---
Unpacking the White House blueprint for an AI Bill of Rights
An expert panel, including representatives from the White House, will be holding a meeting on December 05, 2022. The panel will unpack what's included in the Blueprint for an AI Bill of Rights, and explore how to operationalize such guidance among consumers, developers, and other users designing and implementing automated decisions.
There is a great deal of discussion around, how this framework is understood and carried out by both private and public actors, along with the details around enforcement by AI companies whose systems lead to unfair and discriminatory practices for historically marginalized populations.
Opening remarks will be given by Sorelle Friedler, Assistant Director for Data and Democracy, White House Office of Science and Technology Policy. The panel will include: Alex Engler, Fellow, Governance Studies, Brookings; Sorelle Friedler, Assistant Director for Data and Democracy, White House Office of Science and Technology Policy; Jerome Greco, Digital Forensics Supervising Attorney, The Legal Aid Society; and Harlan Yu, Executive Director, Upturn, including Nicol Turner Lee, Senior Fellow, and Director, Center for Technology Innovation, Brookings, as the panel moderator.
The public is invited to RSVP to attend in person or watch live.
---
Center for Open Science,
Opening Influenza Research Fellowship
The Center for Open Science (COS) is recruiting post-graduate, early-career, and mid-career influenza and public health researchers to learn about open science practices, apply them to their work and promote open science within their communities through the Opening Influenza Research Fellowship.
The fellowship is divided into three cohorts, with Cohort 1 currently in progress since November 4, 2022. Cohort Fellows will attend three one-hour training sessions covering topics on the philosophy and motivation behind the open science movement as well as important facets of open science, including open data, materials, and code.
The remaining two cohorts will begin on the following dates:
Cohort 2: January 2023
Cohort 3: February 2023
Applications for Cohort 2 and Cohort 3 are currently open and being accepted until November 30, 2022.
Open Science Fellow's will:
Receive free training in the fundamentals of open science
Learn how to implement open science practices and conduct more transparent, rigorous, and reproducible research
Exchange ideas with other fellows in your cohort
Repurpose training materials to share your open science knowledge and tools with others, and earn a $2,000 USD award
Learn more about the fellowship by going to the Center for Open Science.
Markham, L. (2022.). Encouraging the adoption of open science practices in influenza research. Center for Open Science. Retrieved November 21, 2022, from https://www.cos.io/blog/encouraging-adoption-of-open-science-practices-in-influenza-research
---
One-Minute Recap - October Issue
Got Data Q's? We Got A Solution For You!
Every Wednesday, from 12-3 pm, in the Sorrells Library Den, located on the fourth floor of Wean Hall, is Data office hours! These office hours provide drop-in consultations to students, staff, faculty, and researchers in Pittsburgh. Library specialists are available to help at any point across the research data lifecycle, which includes data curation, data management, data analysis, coding in R and Python, data sharing, and scholarly communications. Virtual appointments are also available!
OPEN EDUCATIONAL RESOURCES (OER): CMU Libraries Champions Another Open Access Alternative
Did you miss the last issue when University Libraries, Ethan Pullman, Open Educational Resources Specialist, talked about Open Educational Resources (OER)? No need to fret, his OER article lives on the University Libraries website. Ethan defines OER, shares freely accessible resources, and ways you can get involved if you are passionate about providing open education!
Fall Workshops
Want to learn how to build your own website and portfolio? Or interested in refreshing or picking up new coding skills with Python? Then you won't want to miss these workshops!
---
For more information, contact Open Science Project Coordinator Lencia Beltran.
Feature image by Tim Mossholder on Unsplash .