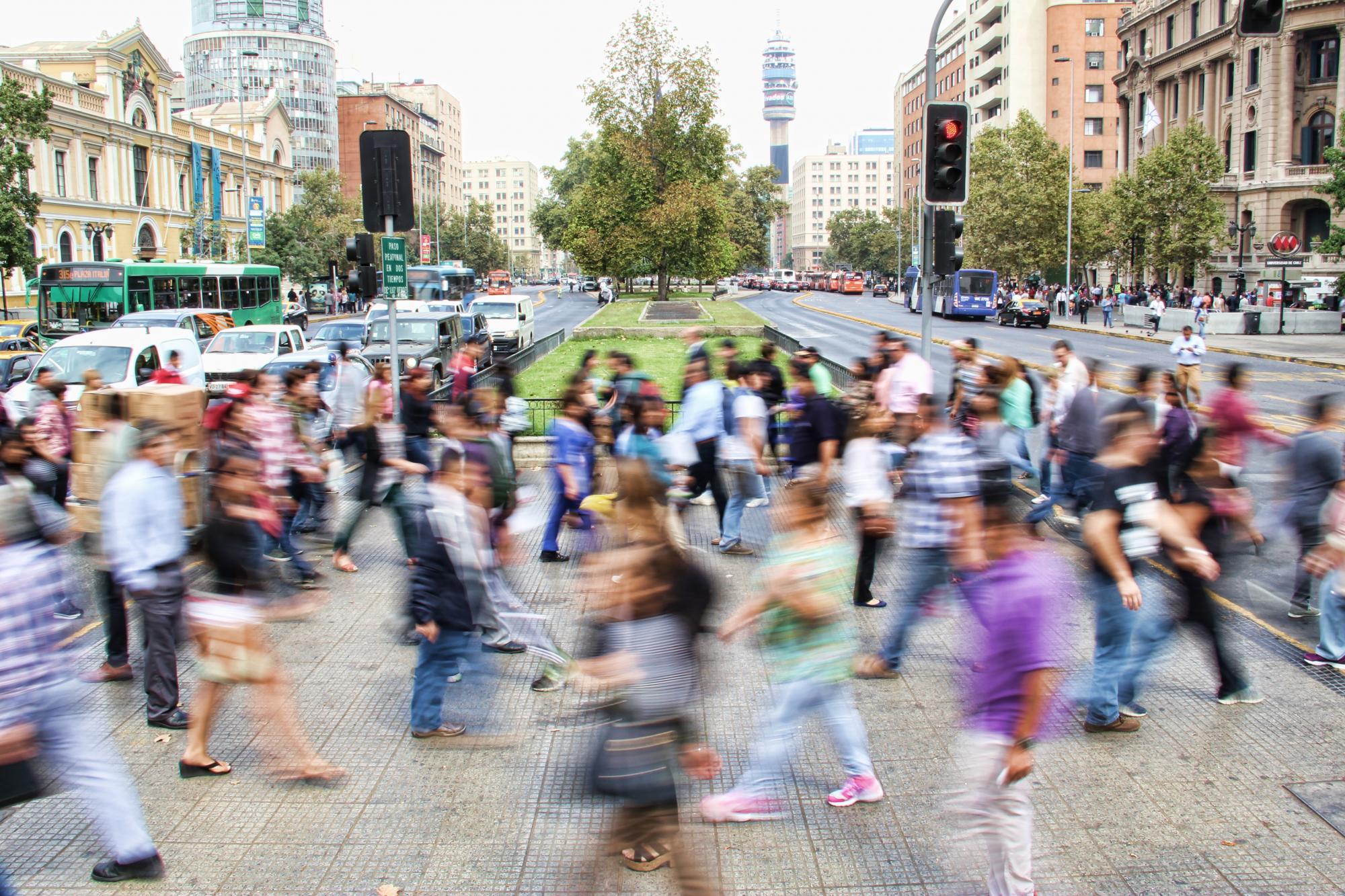 An Interview with Dr. Bill Sermons, Adjunct Faculty at CMU Heinz College & Vice President for Research and Evaluation for Volunteers of America
Open data is only one of many components linked to the movement toward open research. The idea is to make more research data accessible to the public for reuse and sharing. Today, more than ever, we are witnessing an increase in mandates and the development of open science organizations in response to this shift in mindset and practices. As researchers and citizen scientists continue to adopt open data practices, the public benefits from richer and more robust research. Many individuals, including the government, rely heavily on access to open data to improve programs and inform decisions.
One of those individuals is Dr. Bill Sermons, the Vice President for Research and Evaluation for Volunteers of America in the United States and an Adjunct Professor at Carnegie Mellon University's Heinz College. Dr. Sermons has extensive experience in the nonprofit sector, working in both national advocacy organizations focused on policy, such as the National Alliance to End Homelessness or the Center for Responsible Lending, and in National human service organizations, like his current work with Volunteers of America and former role with Catholic Charities USA. His background in these spaces lends a unique perspective on why open data is integral to policymakers, nonprofits, and community development organizations.
In evaluation work, Dr. Sermons explains, "I rely super heavily on open data access and I think it's one of the things that's driven a lot of my work, whether it be at National or State level…" Public data, for example, on homelessness or home mortgage disclosures, in evaluation work is used to document the size and scope of a problem and consider possible solutions, which lead to decisions that impact lives. Dr. Sermons says, "[open] data is critical to the policymaking space because without it, there are a lot of institutional actors, like banks or for-profit health insurance companies, who hold all the information and can be more influential on policy because they have access to better data than consumer advocates and practitioners."
At Volunteers of America, Dr. Sermons's work focuses on vulnerable populations in the areas of behavioral health, substance use treatment for pregnant postpartum women, veterans services, and housing services. Additionally, a great deal of program evaluation is narrow in scope as people are typically evaluating one particular instance of an intervention. This narrowness and the nature of sensitivity of the work results in actual evaluation data not really being public; people have to go directly to researchers or other entities to access this information. Fortunately, Dr. Sermons has found researchers in this space are generally very open to sharing data and information. There are also government sources that publicly share data, including at the program level. One of them being, the United States Department of Housing and Urban Development (HUD). Still, most program evaluation data is "a black box" leading to little transparency or data living in journal articles behind paywalls. Oftentimes, when more data is readily available, Dr. Sermons found, it's because the government is evaluating its own programs or because nonprofits, citizens or other actors have demanded more transparency.
Many barriers exist when trying to do open and transferable work, one of those challenges is the actors that are involved, and the government is a big actor, said Dr. Sermons. State governments often have distinct policies, so learning and understanding how programs are implemented in one state versus another often are hugely impacted by what sort of state policy exists. Jointly, there are usually other actors involved who have different vested interests in sharing data. For example, Dr. Sermons said, "you have payers, in terms of health care agencies, who limit access to information being used to negotiate value-based reimbursement contracts". Another challenge is getting data across different institutional boundaries--like state policies--which have different rules for sharing and accessing data. For Dr. Sermons, the transient and vulnerable nature of the populations connected with his work combined with the constraints within institutions has been two of the biggest barriers.
In Dr. Sermons's research, using public data sources, has helped him create context around information and answer questions that could not be done solely using his primary data collection. At large, his work is centered around open research from creating open data sets and using open-source software to teaching these practices to his students. A component of his instruction involves building in opportunities for students to use R/RStudio as a tool in their academic work. Several of his students have finished school and landed positions working in organizations with low resources. "It's a game changer when students can come in with a skill set that utilizes open software that isn't going to cost an organization any money", said Dr. Sermons. "When students can be a resource to the organizations they work in and use their skills and experience in the open source space to accomplish goals that organizations otherwise would have no capacity to do, this extends a huge value in our sector."
As an instructor, Dr. Sermons has students with varying levels of technical and data analysis abilities. To bridge this gap, he utilizes sources openly available online, like Data and Software Carpentry materials. In fact, Dr. Sermons's, ​​90872 Using R for Policy Data Analysis course using R is modeled after open materials available on the Data Carpentry website. He also leans on University Libraries workshops and services to supplement his courses. "More recently, I've relied more on the library explicitly; this fall, Emma Slayton and Sarah Young, from CMU Libraries, did an intro to R workshop for students and Emma did a data visualization as a guest lecture," said Dr. Sermons.
In working towards openness, Dr. Sermons hopes to encourage more people to understand the disparities that are prevalent among and affect communities of color and low income. He makes a point to explain to students that many of them are going to be in positions where they are influencing decision-makers. For this reason, he wants to equip students with the ability to use data to understand analysis and become better stewards. Since some of the methods Dr. Sermons teaches, like disproportionality and disparity analysis, are not necessarily widespread, he has been investigating how to develop an open toolkit. The toolkit would package open tools and approaches to guide users interested in understanding racial, gender, and other types of disparities. Dr. Sermons is striving to elevate the quality of data because presently there's a lot of heterogeneity embedded in the quality of analysis that is used to drive conversations.
Over the years, Dr. Sermons has observed practices around open data related to program evaluation improve. However, enriching the data publicly open and accessible requires a high level of advocacy, and "that's where the government plays a role that nobody else can play by being able to make a lot of public data available."
Dr. Sermons has, undoubtedly, seen both the values and benefits of sharing and having access to public data. As he advances on the open research path, his work serves as an example to researchers on ways they, too, can adopt selective open research practices. It's understandable that adopting a new practice may bring about some hesitancy, but as data researchers and creators, we have an opportunity to positively influence and normalize open research practices.
If you want to read or learn more about the work Dr. Sermons is doing or has done, he welcomes people to reach out to him directly at msermons@andrew.cmu.edu.
---
by Lencia Beltran, Open Science Project Coordinator
Feature image by mauro mora on Unsplash