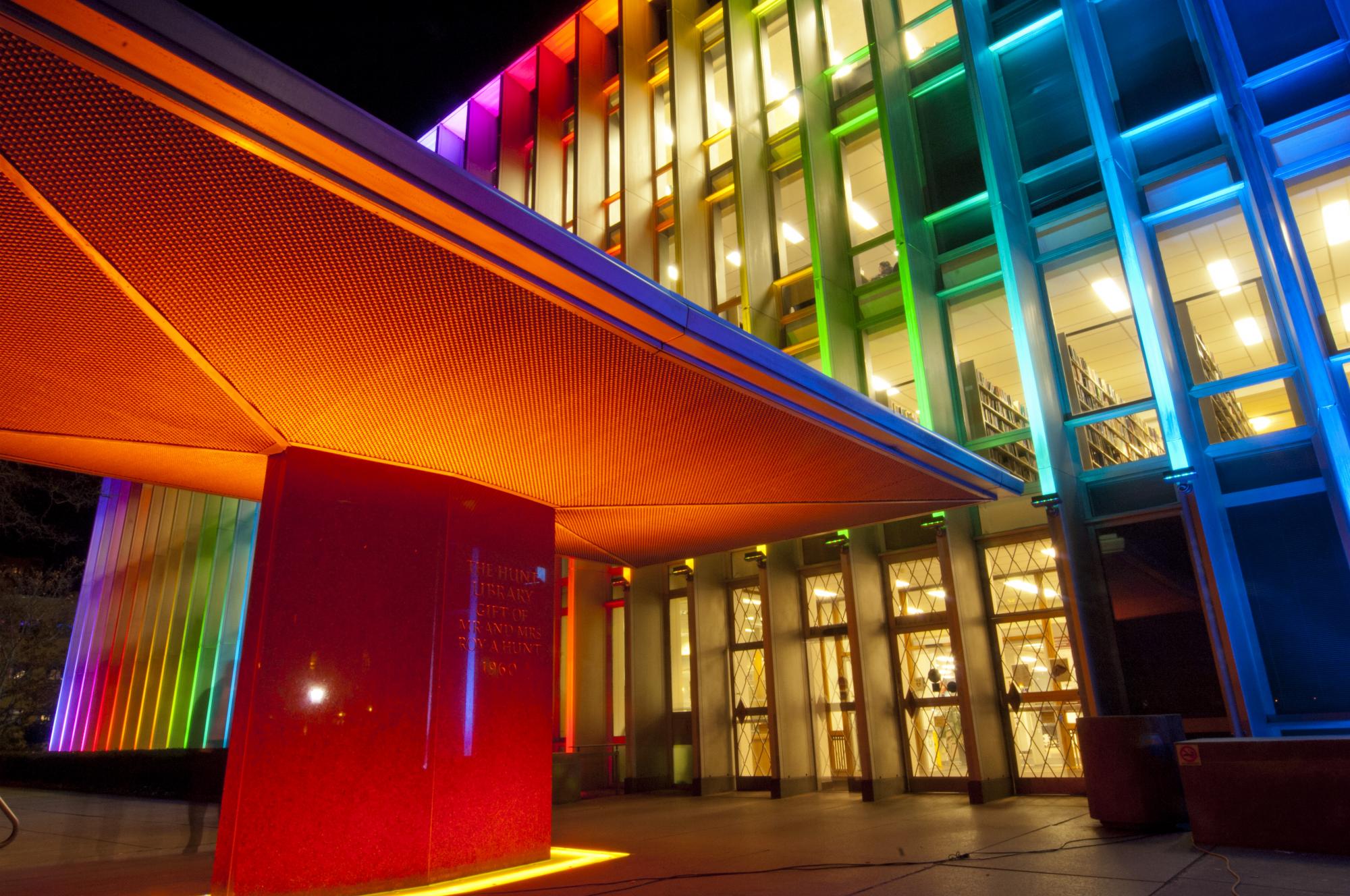 At Carnegie Mellon University Libraries, we celebrate the many contributions of the faculty and staff who make the Libraries the destination for scholarly information, creative inquiry, and intellectual collaboration across disciplines, propelling the significance, reach, and impact of the university.
---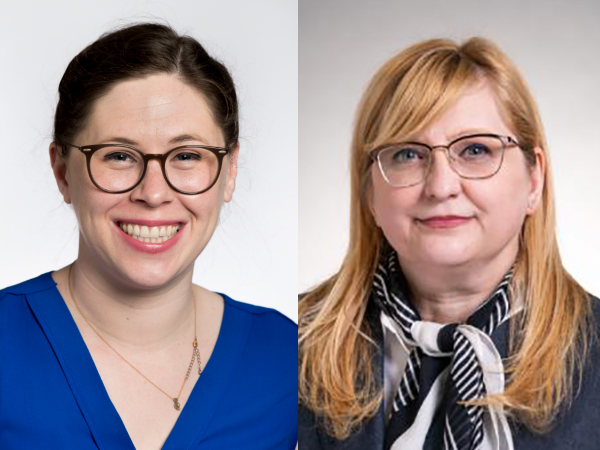 University Archivist Julia Corrin and Digitization Projects Manager and Data Deposit Coordinator Ann Marie Mesco presented at this year's DLF Forum in Baltimore, MD on October 11. The talk was titled "Practicing Empathy in Digital Libraries: Self Care and Survival in a Changing Landscape."
---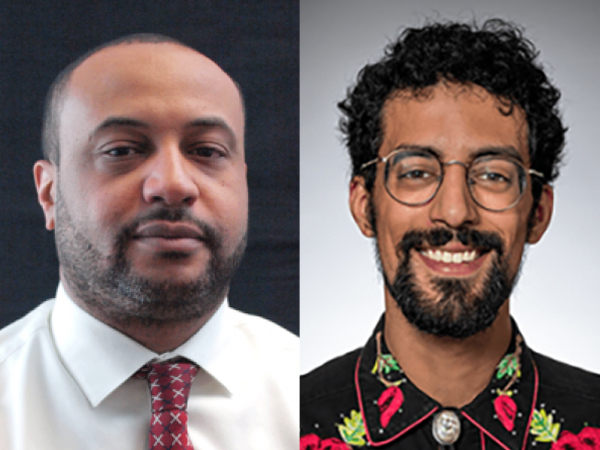 Project Management Office Director Ken Rose, Senior Principal Systems/Software Engineer Christopher Kellen, Metadata Specialist Angelina Crowe, Web and Applications Developer Jonathan Kiritharan, and Digitization Projects Manager and Data Deposit Coordinator Ann Marie Mesco were nominated for an Andy Award for their work on the Digital Collections Migration Team.
---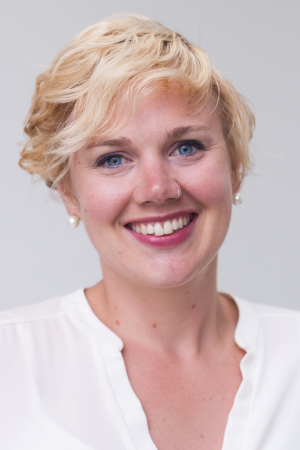 Heidi Wiren Bartlett, Interim Director of Marketing, was selected as the 2022 Karl Stirner Arts Trail and Richard A. and Rissa W. Grossman Artist-in-Residence. During her time in partnership with these two institutions she developed her project, UPRIVER. UPRIVER is a conceptual public art piece that will live along the Bushkill Creek on the Karl Stirner Art Trail in Easton, PA. Debuting in July 2022, the work is an active collaboration with local artists, scholars, geologists, musicians, and engineers. Each element was constructed to reflect the potent history of the Lehigh Valley and mythologies of "The Place at the Forks."
Bartlett's exhibit was in the Grossman Gallery on the Lafayette College campus from August 29 through November 4. On October 6 she presented a lecture and performance in conjunction with the exhibit. Throughout the exhibition she also hosted sound baths in the gallery with John Muraco of Heartwell House. The final performance was Monday, October 31 in Colton Chapel.
Bartlett's film, Downriver, a sister project to UPRIVER, is part of the Stanley Museum of Art's Homecoming exhibition and on view during the fall semester. Bartlett will be in conversation with Joyce Tsai, director of the Clyfford Still Museum of Art and former chief curator of the Stanley Museum of Art, about the film. View the film trailer here.
---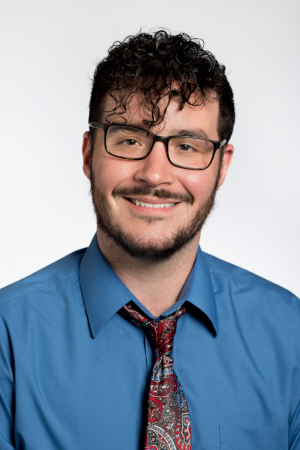 Library Associate Dom Jebbia presented on artificial intelligence and the Semantic Web at the Ohio State University's Imagenomics Institute. Their presentation detailed collaboration with Drexel University's Metadata Research Center and the Tulane University Biodiversity Research Institute to redesign database structures and computational workflows for the NSF-supported Harnessing the Data Revolution, Biology Guided Neural Networks (HDR-BGNN) project.
Jebbia's work makes database management easier and improves computationally derived metadata for over 300,000 fish specimen images. This work provides proof-of-concept for resource description framework (RDF) in metadata pipelines for other members of the Imagenomics Institute. The first half of the presentation is available at https://doi.org/10.1184/R1/21485424.
---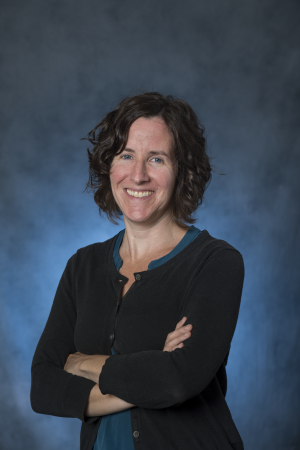 Principal Librarian Sarah Young presented twice at the What Works Global Summit virtual conference in October: first on a project to assess search reporting and methods in Campbell Systematic Reviews, and second on the launch of a new online systematic review and meta-analysis course that she co-edited and wrote in collaboration with faculty at Bryn Mawr College and the University of Louisville. The course was developed on CMU's Open Learning Initiative platform with the support of OLI's learning engineers, and will serve as an open textbook for courses in systematic review and meta-analysis in the social sciences.