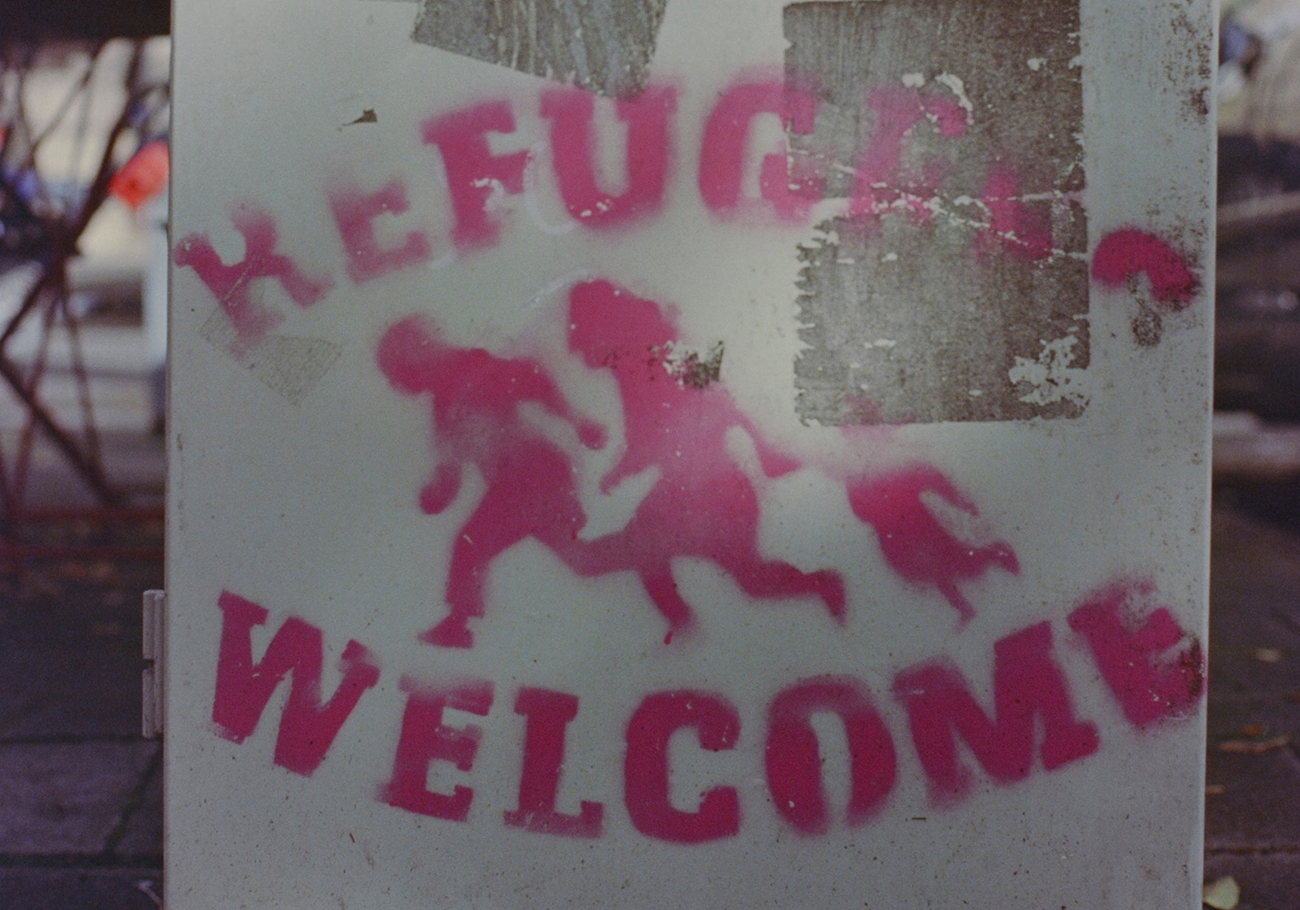 World Refugee Day is an international day designated by the United Nations to honour refugees around the globe. It falls each year on June 20 and celebrates the strength and courage of people who have been forced to flee their home country to escape conflict or persecution. World Refugee Day is an occasion to build empathy and understanding for their plight and to recognize their resilience in rebuilding their lives. The theme this year revolves around the following statements: Seeking safety is a human right. Regardless of where they come from, people forced to flee should be welcomed. Whenever they are forced to flee and whatever the threat, everyone deserves protection.
Local events and resources:
---
Refugee Journeys: Histories of Resettlement, Representation and Resistance
Abernethy, Francis Edward (2021)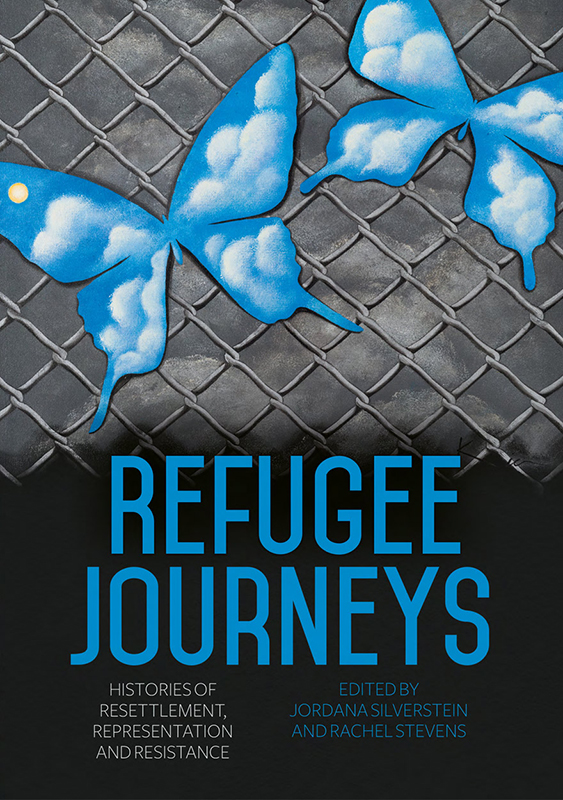 "Refugee Journeys" presents stories of how governments, the public and the media have responded to the arrival of people seeking asylum, and how these responses have impacted refugees and their lives.

Mostly covering the period from 1970 to the present, the chapters provide readers with an understanding of the political, social and historical contexts that have brought us to the current day. This engaging collection of essays also considers possible ways to break existing policy deadlocks, encouraging readers to imagine a future where we carry vastly different ideas about refugees, government policies and national identities. - Publisher's Description

Request this Title
---
Climate Refugees: Beyond the Legal Impasse?
Behrman, Simon; Kent, Avidan (2018)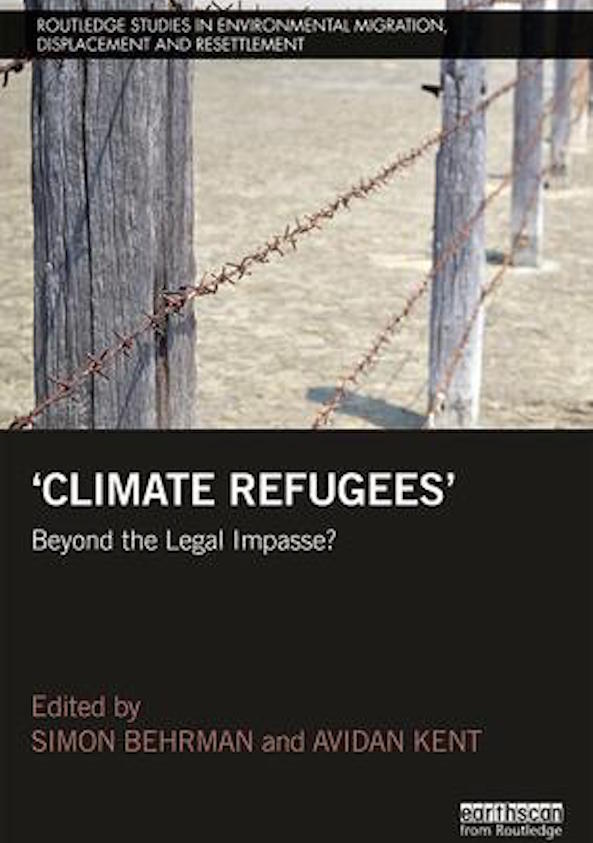 Current estimates of the numbers of people who will be forced from their homes as a result of climate change by the middle of the century range from 50 to 200 million. Therefore, even the most optimistic projections envisage a crisis of migration that will dwarf any we have seen so far. And yet attempts to develop legal mechanisms to deal with this impending crisis have reached an impasse that shows little sign of being overcome. This is in spite of the rapidly growing academic study and policy development in the area of climate change generally.

"Climate Refugees: Beyond the Legal Impasse?" addresses a fundamental gap in academic literature and policy making – namely the legal 'no-man's land' in which the issue of climate refugees currently resides. Past proposals for the regulation of climate-induced migration are evaluated, inter aliaby their original authors, and the volume also looks at current attempts to regulate climate-induced migration, including by officials from the International Organization for Migration (IOM), the office of the United Nations High Commissioner for Refugees (UNHCR) and the Platform on Displacement Disaster (PDD).

Bringing together experts from a variety of academic fields, as well as officials from leading international organizations, this book will be of great interest to students and researchers of Environmental Law, Refugee Law, Human Rights Law, Environmental Studies and International Relations. - Publisher's Description

Request this Title
---
Difficult Life in a Refugee Camp: Gender, Violence, and Coping in Uganda
Krause, Ulrike (2021)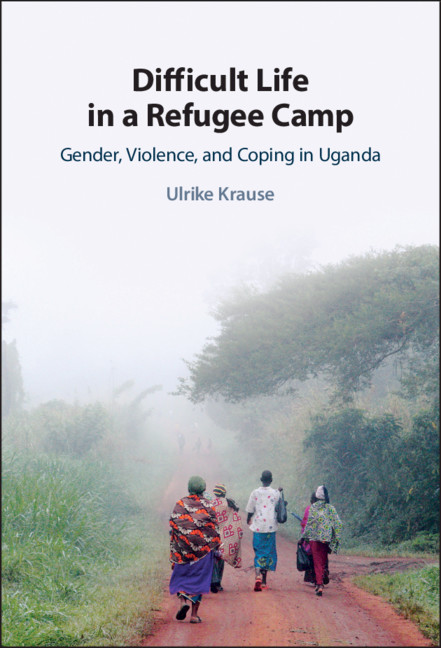 Although refugee camps are established to accommodate, protect, and assist those fleeing from violent conflict and persecution, life often remains difficult there. Building on empirical research with refugees in a Ugandan camp, Ulrike Krause offers nuanced insights into violence, humanitarian protection, gender relations, and coping of refugees who mainly escaped the conflicts in the Democratic Republic of Congo.

This book explores how risks of gender-based violence against women, in particular, but also against men, persist despite and partly due to their settlement in the camp and the system established there. It reflects on modes and shortcomings of humanitarian protection, changes in gender relations, as well as strategies that the women and men use to cope with insecurities, everyday struggles, and structural problems occurring across different levels and temporalities. - Publisher's Description

Request this Title
---
Landscape of Hope and Despair: Palestinian Refugee Camps
Peteet, Julie (2011)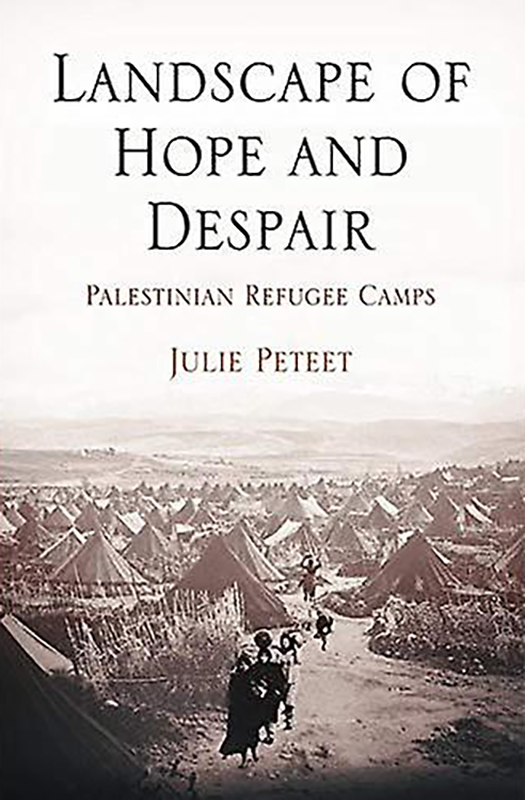 Nearly half of the world's eight million Palestinians are registered refugees, having faced partition and exile. Landscape of Hope and Despair examines this refugee experience in Lebanon through the medium of spatial practices and identity, set against the backdrop of prolonged violence. Julie Peteet explores how Palestinians have dealt with their experience as refugees by focusing attention on how a distinctive Palestinian identity has emerged from and been informed by fifty years of refugee history. Concentrating ethnographic scrutiny on a site-specific experience allows the author to shed light on the mutually constitutive character of place and cultural identification.

Palestinian refugee camps are contradictory places: sites of grim despair but also of hope and creativity. Within these cramped spaces, refugees have crafted new worlds of meaning and visions of the possible in politics. In the process, their historical predicament was a point of departure for social action and thus became radically transformed. Beginning with the calamity of 1948, Landscape of Hope and Despair traces the dialectic of place and cultural identification through the initial despair of the 1950s and early 1960s to the tumultuous days of the resistance and the violence of the Lebanese civil war and its aftermath. Most significantly, this study invokes space, place, and identity to construct an alternative to the received national narratives of Palestinian society and history.

The moving stories told here form a larger picture of these refugees as a people struggling to recreate their sense of place and identity and add meaning to their surroundings through the use of culture and memory. - Publisher's Description

Request this Title
---
Buddha Is Hiding: Refugees, Citizenship, the New America
Ong, Aihwa (2003)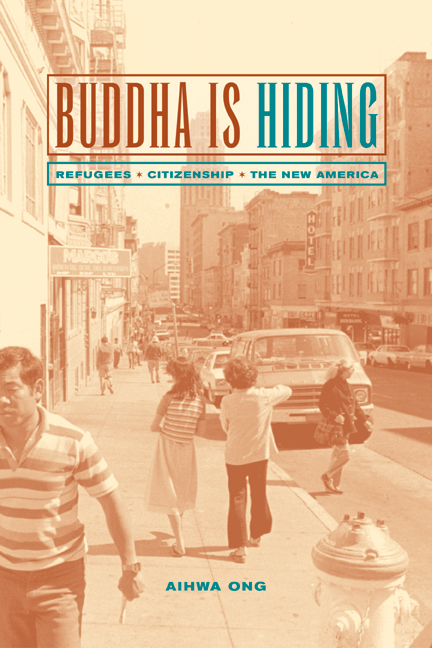 Fleeing the murderous Pol Pot regime, Cambodian refugees arrive in America as at once the victims and the heroes of America's misadventures in Southeast Asia; and their encounters with American citizenship are contradictory as well. Service providers, bureaucrats, and employers exhort them to be self-reliant, individualistic, and free, even as the system and the culture constrain them within terms of ethnicity, race, and class. Buddha Is Hiding tells the story of Cambodian Americans experiencing American citizenship from the bottom-up. Based on extensive fieldwork in Oakland and San Francisco, the study puts a human face on how American institutions―of health, welfare, law, police, church, and industry―affect minority citizens as they negotiate American culture and re-interpret the American dream.

In her earlier book, "Flexible Citizenship," anthropologist Aihwa Ong wrote of elite Asians shuttling across the Pacific. This parallel study tells the very different story of "the other Asians" whose route takes them from refugee camps to California's inner-city and high-tech enclaves. In "Buddha Is Hiding" we see these refugees becoming new citizen-subjects through a dual process of being-made and self-making, balancing religious salvation and entrepreneurial values as they endure and undermine, absorb and deflect conflicting lessons about welfare, work, medicine, gender, parenting, and mass culture. Trying to hold on to the values of family and home culture, Cambodian Americans nonetheless often feel that "Buddha is hiding." Tracing the entangled paths of poor and rich Asians in the American nation, Ong raises new questions about the form and meaning of citizenship in an era of globalization. - Publisher's Description

Request this Title
---
A Right to Flee: Refugees, States, and the Construction of International Cooperation
Orchard, Phil (2014)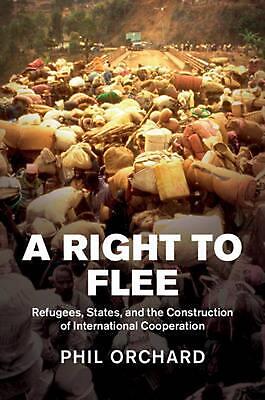 Why do states protect refugees? In the past twenty years, states have sought to limit access to asylum by increasing their border controls and introducing extraterritorial controls. Yet no state has sought to exit the 1951 Refugee Convention or the broader international refugee regime.

This book argues that such international policy shifts represent an ongoing process whereby refugee protection is shaped and redefined by states and other actors. Since the seventeenth century, a mix of collective interests and basic normative understandings held by states created a space for refugees to be separate from other migrants. However, ongoing crisis events undermine these understandings and provide opportunities to reshape how refugees are understood, how they should be protected, and whether protection is a state or multilateral responsibility. Drawing on extensive archival and secondary materials, Phil Orchard examines the interplay among governments, individuals, and international organizations that has shaped how refugees are understood today. - Publisher's Description

Request this Title
Special thanks to our Materials Processing Coordinator Leah Zande and First Year Writing Support & Open Educational Resources Specialist Ethan Pullman for compiling this list. Feature image by Markus Spiske on Unsplash.
For teaching resources from the CMU Libraries OER guide, contact Ethan Pullman.
Some examples of OER's resources include:
MERLOT - You want great open teaching resources? Look no further. Multimedia Educational Resource for Learning and Online Teaching (MERLOT) is a great repository for multiple subjects.
Mason OER Metafinder (MOM) - This search engine locates sources from the deep web using 22 different repositories.
OER Commons - Open Educational Resources Commons (OER) are a great place to find freely available collections on many subjects and various education levels. You can search using a keyword like "immigrants", "migration", or "refugees"