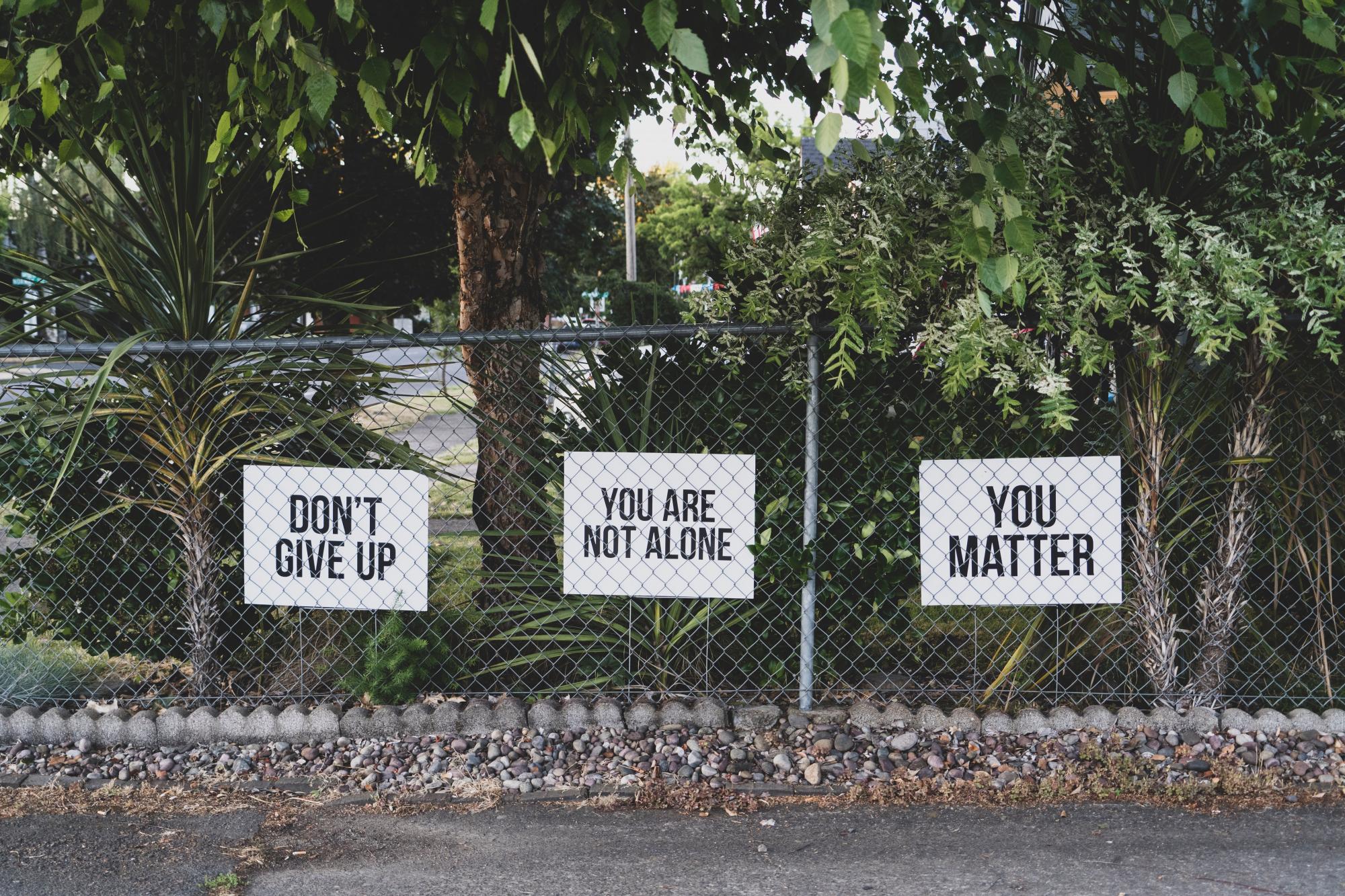 As part of Mental Health Awareness month in the United States, this month's Diversity Book Display will focus on Mental Health, which is as important as physical health, yet is still widely misunderstood and stigmatized in society. From historical to current treatments, and from the academic to the personal, the display aims to raise awareness of those living with mental or behavioral health issues, as well as reduce the stigma that so many experience. With one in five American adults experiencing a mental health issue in 2020, it is vital that we all understand not only what mental health entails, but also how to ask for help when we need it and how to be an ally to those around us who experience mental health issues. So check out, both figuratively and literally (!), the books on display this month!
Resources:
National Suicide Prevention Lifeline
Counseling and Psychological Services (CaPS) at CMU
Employee Assistance Program (EAP) at CMU
Mental Health Basics
A physical book display is now available at the Libraries with the selection rotating weekly. Some of the eBooks listed below also have a physical listing. Please check the availability.
Special thanks to our Materials Processing Coordinator, Leah Zande, for compiling this list. Feature image by Dan Meyers on Unsplash.
---
The Unapologetic Guide to Black Mental Health
Walker, Rheeda.; Akbar, Na'im (2020)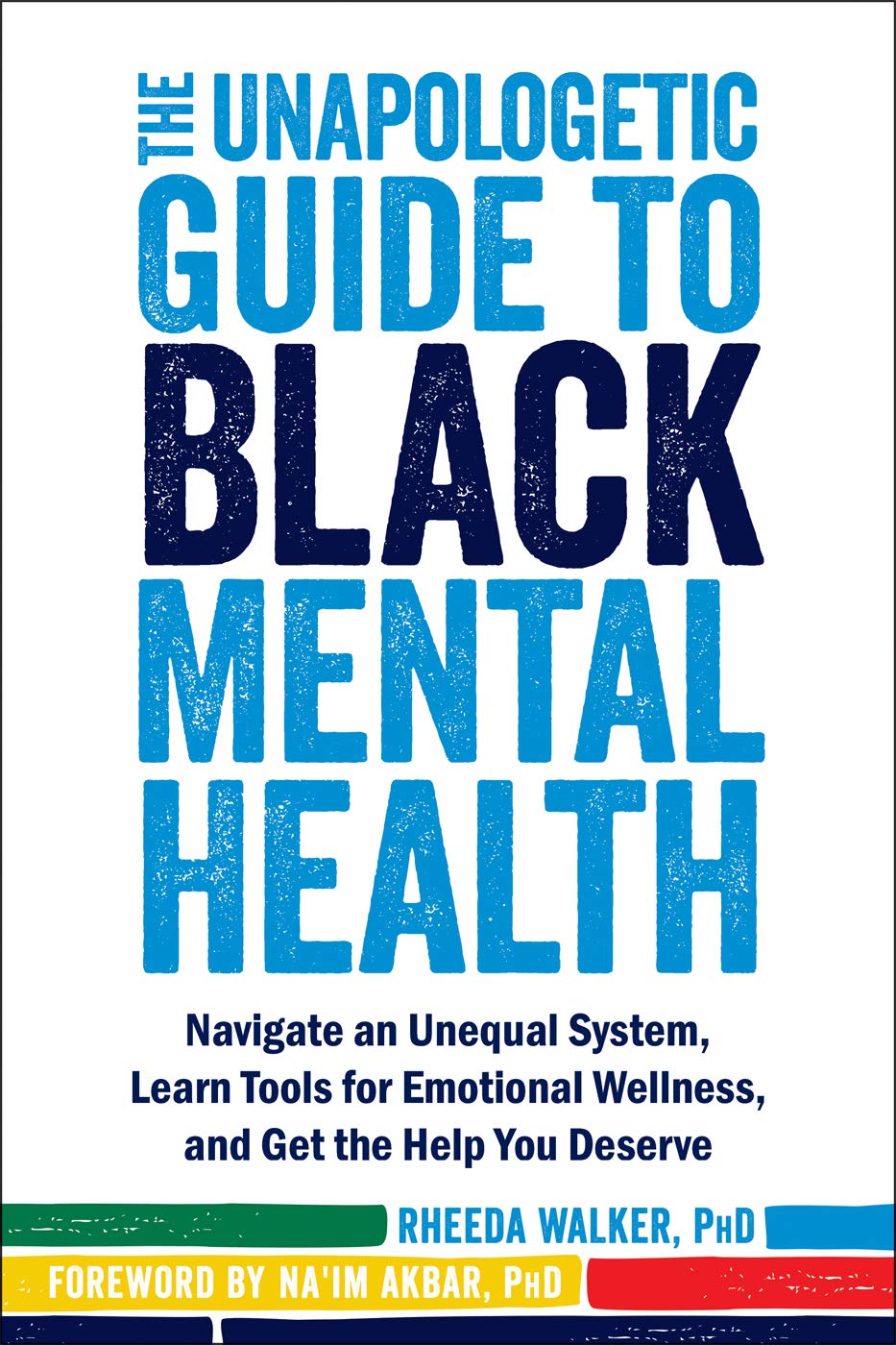 We can't deny it any longer: there is a Black mental health crisis in our world today. Black people die at disproportionately high rates due to chronic illness, suffer from poverty, under-education, and the effects of racism. This book is an exploration of Black mental health in today's world, the forces that have undermined mental health progress for African Americans, and what needs to happen for African Americans to heal psychological distress, find community, and undo years of stigma and marginalization in order to access effective mental health care.

In "The Unapologetic Guide to Black Mental Health," psychologist and African American mental health expert Rheeda Walker offers important information on the mental health crisis in the Black community, how to combat stigma, spot potential mental illness, how to practice emotional wellness, and how to get the best care possible in system steeped in racial bias. - Publisher's Description

Request this Title
---
The Oxford Handbook of Sexual and Gender Minority Mental Health
Rothblum, Esther D. (2020)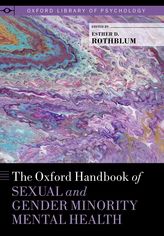 "The Oxford Handbook of Sexual and Gender Minority Mental Health" provides an overview of the current research on the mental health of sexual and gender minority (SGM) populations. It is aimed at researchers conducting studies on the mental health of SGM populations, clinicians and researchers interested in psychiatric disorders that affect SGM populations, clinicians using evidence-based practice in the treatment of SGM patients/clients, students in mental health programs (clinical psychology, psychiatry, clinical social work, and psychiatric nursing), and policy makers.

The twenty-first century has seen improvements in sampling, use of longitudinal research, mixed methods research, statistical methods for research, and funding opportunities for research with SGM populations. Nevertheless, the purpose of this Handbook is to point out the gaps in the research as well as the advances, in order to motivate future researchers to expand knowledge about SGM mental health. As this volume goes to press, the current socio-political context in many nations includes both progress and backlash, with laws and policies including protections for SGM individuals in some countries, and laws and policies denying protections in others. All of these changes will impact SGM individuals, mental health researchers, and especially young people coming of age in this era. - Publisher's Description

Request this Title
---
Mental Health in Later Life: Taking a Life Course Approach
Milne, Alisoun (2020)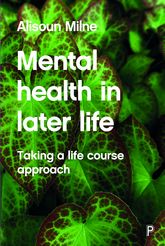 Focusing on mental health rather than mental illness, this book adopts a life course approach to understanding mental health and wellbeing in later life. Drawing together material from the fields of sociology, psychology, critical social gerontology, the mental health field, and life course studies, it analyses the meaning and determinants of mental health amongst older populations and offers a critical review of existing discourse.

The book explores the intersecting influences of lifecourse experiences, social and structural inequalities, socio-political context, history, gender and age-related factors and demands an approach to prevention and resolution that appreciates the embedded, complex and multi-faceted nature of threats to mental health and ways to protect it. It foregrounds engagement with the perspectives and lived experiences of older people, including people living with dementia, and makes the case for a paradigmatic shift in conceptualising, exploring and researching mental health issues and supporting older people with mental health problems. The book is essential reading for policy makers, health and social care professionals and students, third sector agencies, researchers and all of those concerned to more effectively and collaboratively address mental health issues in later life. - Publisher's Description

Request this Title
---
Mental Health, Substance Use, and Wellbeing in Higher Education: Supporting the Whole Student
Scherer, Layne; Leshner, Alan (2021)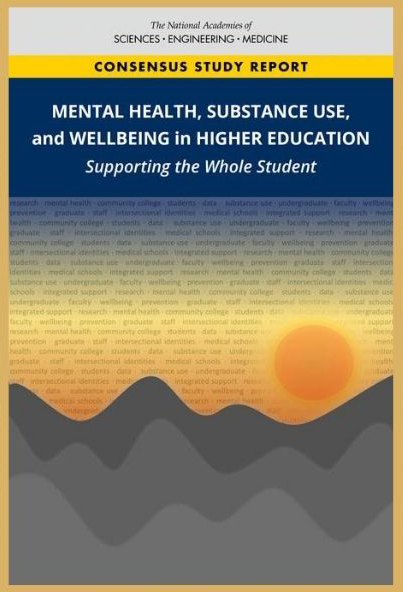 Student wellbeing is foundational to academic success. One recent survey of postsecondary educators found that nearly 80 percent believed emotional wellbeing is a "very" or "extremely" important factor in student success. Studies have found the dropout rates for students with a diagnosed mental health problem range from 43 percent to as high as 86 percent. While dealing with stress is a normal part of life, for some students, stress can adversely affect their physical, emotional, and psychological health, particularly given that adolescence and early adulthood are when most mental illnesses are first manifested. In addition to students who may develop mental health challenges during their time in postsecondary education, many students arrive on campus with a mental health problem or having experienced significant trauma in their lives, which can also negatively affect physical, emotional, and psychological wellbeing.

The nation's institutions of higher education are seeing increasing levels of mental illness, substance use and other forms of emotional distress among their students. Some of the problematic trends have been ongoing for decades. Some have been exacerbated by the COVID-19 pandemic and resulting economic consequences. Some are the result of long-festering systemic racism in almost every sphere of American life that are becoming more widely acknowledged throughout society and must, at last, be addressed. "Mental Health, Substance Use, and Wellbeing in Higher Education" lays out a variety of possible strategies and approaches to meet increasing demand for mental health and substance use services, based on the available evidence on the nature of the issues and what works in various situations. The recommendations of this report will support the delivery of mental health and wellness services by the nation's institutions of higher education. - Publisher's Description

Request this Title
---
Using Information and Communication Technologies (ICT) for Mental Health Prevention and Treatment
Fonseca, Ana; Osma, Jorge (2021)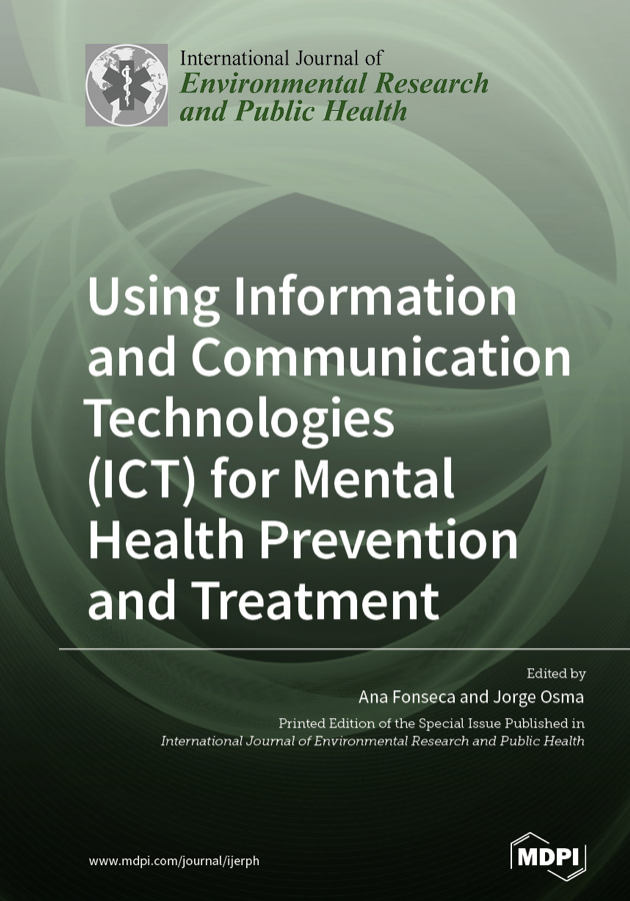 The use of Information and Communication Technologies (ICT) to deliver psychological services has been emerging as an effective way of increasing individual access to mental health promotion, prevention, and treatment.

This Special Issue brings together different contributions focusing on the acceptability and feasibility, (cost-)effectiveness, potentialities, and limitations of ICT-based psychological services for mental health promotion, prevention, and treatment. In each paper, the implications for the implementation of ICT tools in different settings (e.g., primary care services) and for future research are discussed. - Publisher's Description

Request this Title
---
From Melancholia to Depression
Jansson, Åsa (2021)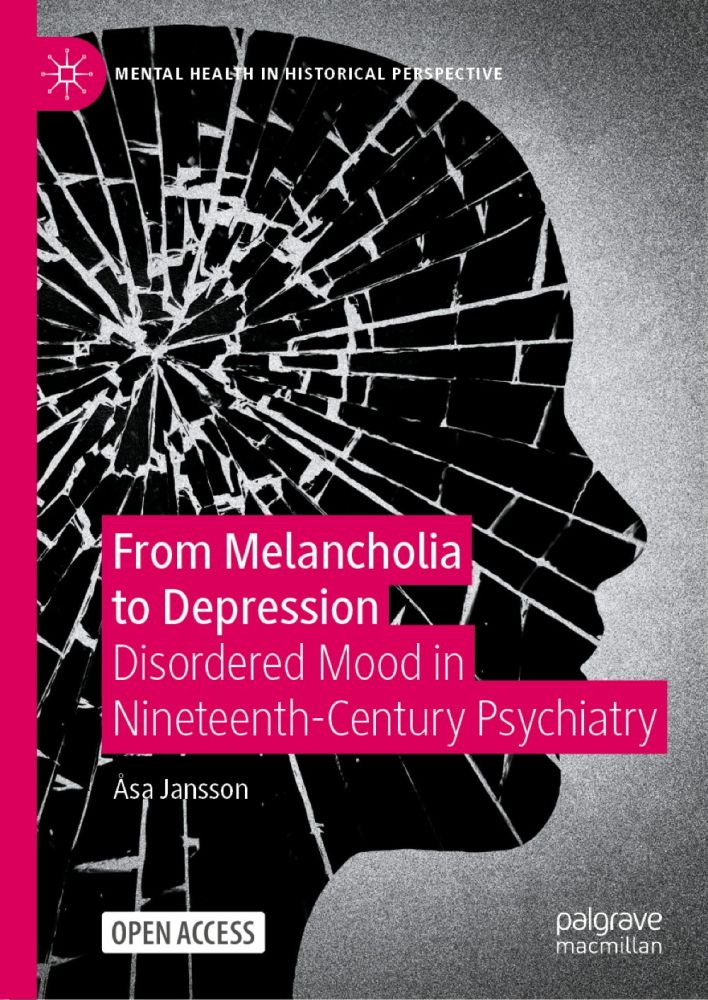 This open access book maps a crucial but neglected chapter in the history of psychiatry: how was melancholia transformed in the nineteenth century from traditional melancholy madness into a modern biomedical mood disorder, paving the way for the emergence of clinical depression as a psychiatric illness in the twentieth century?

At a time when the prevalence of mood disorders and antidepressant consumption are at an all-time high, the need for a comprehensive historical understanding of how modern depressive illness came into being has never been more urgent. This book addresses a significant gap in existing scholarly literature on melancholia, depression, and mood disorders by offering a contextualised and critical perspective on the history of melancholia in the first decades of psychiatry, from the 1830s until the turn of the twentieth century. - Publisher's Description

Request this Title
---
So Young, So Sad, So Listen
Graham, Philip; Midgley, Nick (2020)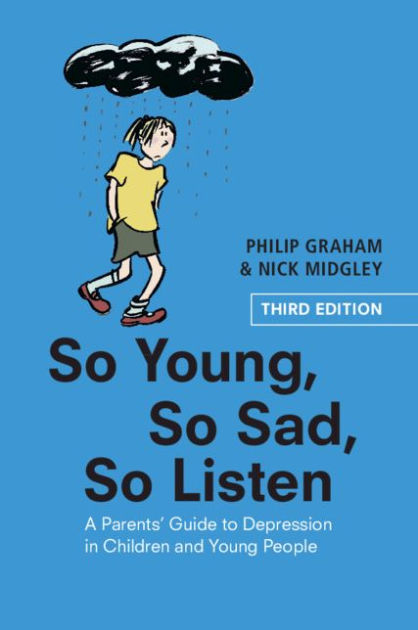 Has your daughter lost her sparkle? Has everyday life become a trial for your son? This book, written by two experts in child and adolescent mental health, describes how to recognise depression and what causes it; and provides guidance on how parents can support their child, including up-to-date advice on seeking professional help.

It gives advice on how to tell the difference between normal responses to stress and symptoms that are more concerning. It covers topical issues such as academic pressure, social media, getting a grip on screen time and cyber-bullying. You will also be given information about the different treatment options provided by child and adolescent mental health services, as well as practical advice and information about the support you can give at home. - Publisher's Description

Request this Title
---
Don't Believe Everything You Feel
Leahy, Robert L. (2020)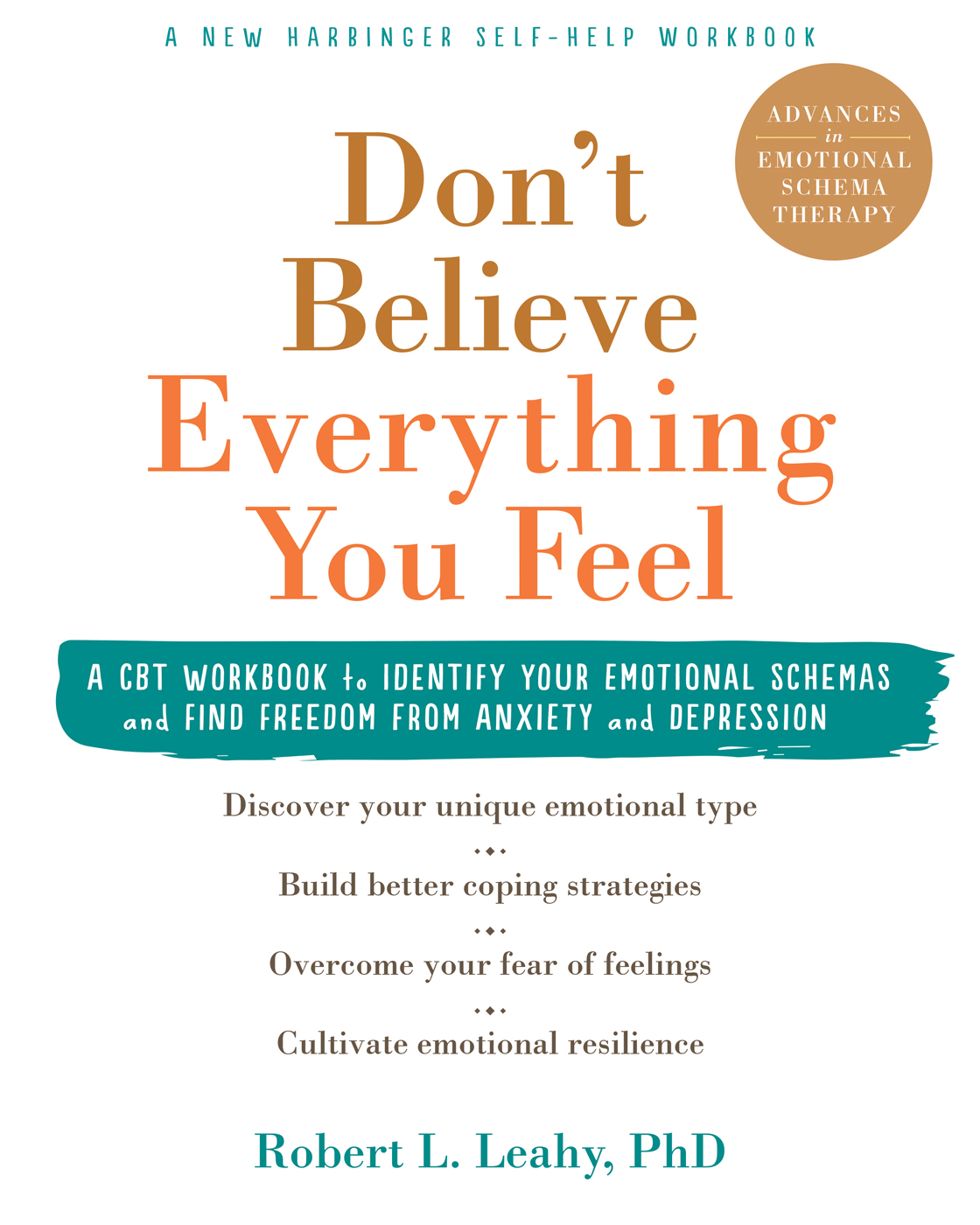 If you struggle with difficult emotions, you should know that you aren't alone. Many people feel sad, worried, or stressed out—whether as a result of depression, anxiety, or simply dealing with the common struggles of daily life. Emotions are a natural and healthy part of being human. It's how we cope with these difficult emotions that reveal our true capacity for happiness, love, and joy.

"Don't Believe Everything You Feel" offers a groundbreaking approach blending CBT and emotional schema therapy to help you explore your own deeply held personal beliefs about emotions, determine if these beliefs are helpful or harmful, and find the motivation to adopt alternative, healthier coping strategies. Each chapter contains exercises such as self-assessment, expressive writing, or guided questioning to help you manage your emotions more productively.

There's no such thing as a "bad," emotion. But if you're experiencing sadness, anger, or anxiety most of the time, you need to find balance. This book will show you how to better cope with your emotions and live a full, meaningful life. - Publisher's Description

Request this Title
---
Textbook of Women's Reproductive Mental Health
Hutner, Lucy; Catapano, Lisa; Nagle-Yang, Sarah; Williams, Katherine; Osborne, Lauren (2021)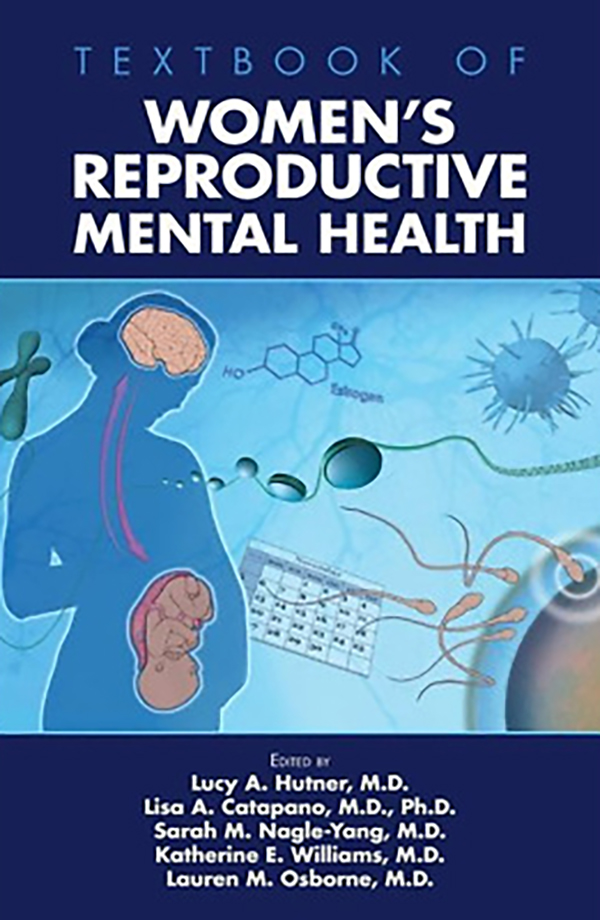 Finally—a definitive guide to women's reproductive mental health. The "Textbook of Women's Reproductive Mental Health" is the first comprehensive text for understanding, diagnosing, and supporting the unique mental health needs of women and others who undergo female reproductive transitions during their entire reproductive life cycle. Based on the award-winning National Curriculum in Reproductive Psychiatry, this groundbreaking book collects the latest thinking, research, and real-world practice from the brightest minds in psychiatry, obstetrics, gynecology, and other women's health specialties to provide the most complete compendium on women's reproductive mental health and the mental illnesses that arise at times of reproductive transition.

This much-needed resource is positioned to be a cornerstone in the burgeoning field of reproductive psychiatry. Practitioners, researchers, and academics alike will gain an inclusive understanding of the mental, emotional, and behavioral disturbances related to female reproductive stages, including menstruation, pregnancy and the postpartum period, and perimenopause. Organized for everyday use, this convenient resource presents up-to-date information, case examples, and practical tools alongside data-supported guidance for treatment.

A thorough introduction to the physiology of the woman's reproductive life cycle is included, with focused chapters that dive deep into a full range of mental health conditions related to reproductive hormone transitions. No other resource provides the depth of knowledge on reproductive psychiatry presented in the "Textbook of Women's Reproductive Mental Health." Keep this book at your side for the latest screening tools and treatment options, as well as instant answers to questions about the epidemiology, clinical presentation, and pathophysiology of specific disorders. - Publisher's Description

Request this Title
---
Comprehensive Men's Mental Health
Castle, David; Coghill, David (2021)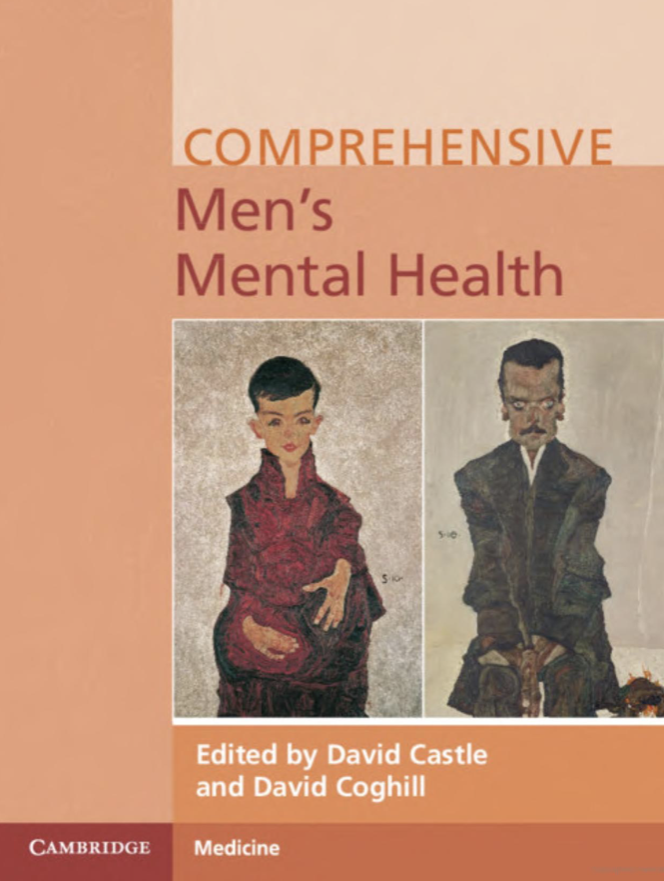 Although research shows that there is a silent crisis in men's mental health, there remains surprisingly little literature on the subject. This important textbook provides up-to-date, practical and evidence-based information on how mental health issues affect men and the way treatments should be offered to them. Key opinion leaders from across the globe have been brought together to offer much-needed understanding about the socio-politico-economic context of men's lives today as well as ethnic and cultural effects and genetic, epigenetic and gene-environment interaction.

Clinically focused chapters cover topics such as suicide and self-harm, violence, sociopathy and substance misuse in men; depression, anxiety and related disorders; and psychotic and cognitive disorders. The book uses a lifespan approach to assessment and treatment, accounting for age and developmental phase. An invaluable source of information for clinical specialists and trainees in psychiatry, psychology, and mental health nursing as well as social workers, and occupational therapists. - Publisher's Description

Request this Title
---
Global Mental Health: Latin America and Spanish Speaking Populations
Escóbar, Javier (2020)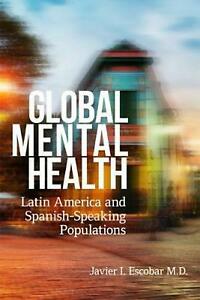 "Global Mental Health" provides an outline of the field of mental health with a particular focus on Latin America and the Spanish-speaking world. The book details evidence-based approaches being implemented globally and presents ongoing state of the art research on major mental disorders taking place in Latin America, including work being done on understanding Alzheimer's, Bipolar Disorder, Schizophrenia, and other psychoses.

While supporting the initiative for building capacity of care in low income countries, the book warns about some of the potential risks related to the abuse of psychiatry, using examples from the past, focusing on early 20th century Spain. - Publisher's Description

Request this Title
---
The Movement for Global Mental Health
Sax, William; Lang, Claudia (2021)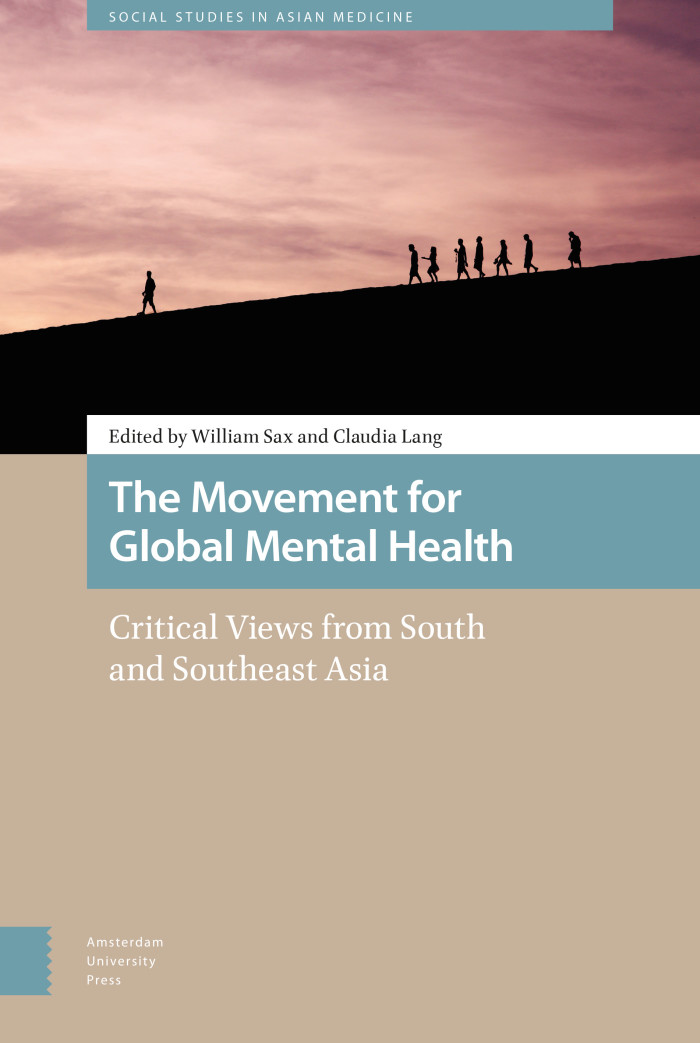 In "The Movement for Global Mental Health: Critical Views from South and Southeast Asia," prominent anthropologists, public health physicians, and psychiatrists respond sympathetically but critically to the Movement for Global Mental Health (MGMH). They question some of its fundamental assumptions: the idea that "mental disorders" can clearly be identified; that they are primarily of biological origin; that the world is currently facing an "epidemic" of them; that the most appropriate treatments for them normally involve psycho-pharmaceutical drugs; and that local or indigenous therapies are of little interest or importance for treating them.

The contributors argue that, on the contrary, defining "mental disorders" is difficult and culturally variable; that social and biographical factors are often important causes of them; that the "epidemic" of mental disorders may be an effect of new ways of measuring them; and that the countries of South and Southeast Asia have abundant, though non-psychiatric, resources for dealing with them. In short, they advocate a thoroughgoing mental health pluralism. - Publisher's Description

Request this Title
---
Unseen City: The Psychic Lives of the Urban Poor
Mukherjee, Ankhi (2021)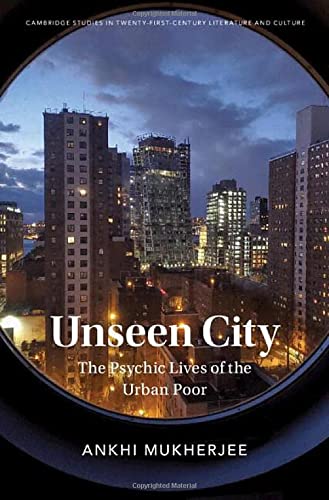 In "Unseen City: The Psychic Lives of the Urban Poor," Ankhi Mukherjee offers a magisterial work of literary and cultural criticism which examines the relationship between global cities, poverty, and psychoanalysis.

Spanning three continents, this hugely ambitious book reads fictional representations of poverty with each city's psychoanalytic and psychiatric culture, particularly as that culture is fostered by state policies toward the welfare needs of impoverished populations. It explores the causal relationship between precarity and mental health through clinical case studies, the product of extensive collaborations and knowledge-sharing with community psychotherapeutic initiatives in six global cities. These are layered with twentieth- and twenty-first-century works of world literature that explore issues of identity, illness, and death at the intersections of class, race, globalisation, and migrancy.

In "Unseen City," Mukherjee argues that a humanistic and imaginative engagement with the psychic lives of the dispossessed is key to an adapted psychoanalysis for the poor, and that seeking equity of the unconscious is key to poverty alleviation. - Publisher's Description

Request this Title
---
Mental Health, Legal Capacity, and Human Rights
Stein, Michael; Mahomed, Faraaz; Patel, Vikram; Sunkel, Charlene; Restivo, Juliana (2021)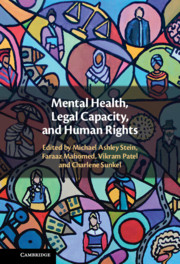 In September, 2021, our edited volume "Mental Health, Human Rights and Legal Capacity" was published. 1 The book takes an interdisciplinary approach to engage with evolving debates related to legal capacity in the field of mental health care, documenting perspectives from legal scholars, practitioners, policy makers, advocates, and people with lived experience of mental health conditions from diverse regions worldwide. The volume is intended to stimulate a conversation.

Its objective is to document good practices while also recognising that there remain considerable barriers to the implementation of non-coercive models of mental health support, as required by the 2006 UN Convention on the Rights of Persons with Disabilities (CRPD). Ultimately, our aim is to illustrate that ending coercion in mental health care is both necessary and possible, and that supported decision making in community-based mental health settings is the way of the future. - Publisher's Description

Request this Title
---
Spiritual, Religious, and Faith-based Practices in Chronicity
Hatala, Andrew; Roger, Kerstin (2021)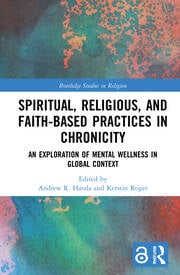 This book explores how people draw upon spiritual, religious, or faith-based practices to support their mental wellness amidst forms of chronicity. From diverse global contexts and spiritual perspectives, this volume critically examines several chronic conditions, such as psychosis, diabetes, depression, oppressive forces of colonization and social marginalization, attacks of spirit possession, or other forms of persistent mental duress.

As an inter- and transdisciplinary collection, the chapters include innovative ethnographic observations and over 300 in-depth interviews with care providers and individuals living in chronicity, analyzed primarily from the phenomenological and hermeneutic meaning-making traditions. Overall, this book depicts a modern global era in which spiritualty and religion maintain an important role in many peoples' lives, underscoring a need for increased awareness, intersectoral collaboration, and practical training for varied care providers.

This book will be of interest to scholars of religion and health, the sociology and psychology of religion, medical and psychological anthropology, religious studies, and global health studies, as well as applied health and mental health professionals in psychology, social work, physical and occupational therapy, cultural psychiatry, public health, and medicine. - Publisher's Description

Request this Title
---
Suicide
Motta, Robert (2021)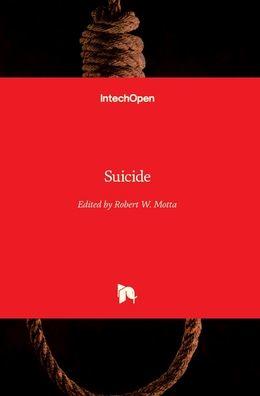 The occurrence of suicide often startles those who knew the involved individual. The public often cannot believe that the person who committed suicide could have engaged in such a seemingly irrational and extreme act. Similarly, health agencies often find themselves at a loss as to what strategies or policies might be employed to stem the seemingly constant flow of suicide.

This book carefully addresses sociological, psychological, and physiological factors that contribute to suicide. It also presents strategies that might be employed to reduce suicide by way of public policies, psychotherapeutic strategies, and neurophysiological interventions. - Publisher's Description

Request this Title
---
Deadly Real: Mourning and Accompaniment after Suicide
Müller, Sabrina (2021)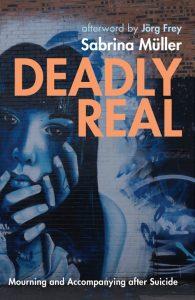 What happens after a suicide? Ten years after the suicide of a close friend, Sabrina Müller writes about her personal mourning process in short blogs and in-depth analyses. She tells of her numbness after the bad news, of the unbearable moments, of her phases of grief. She tells of rage, her own life tiredness, disappointment, and loneliness. Where were friends, community, even the church, when she herself urgently needed support?

Müller speaks openly about the very difficult issues but also about what got her through this difficult time and how she slowly found her way back into a changed life. She profitably combines expert knowledge with personalities and breaks the taboo of talking about suicide. This book is a signpost and helpful orientation-for survivors and for people in helping professions. - Publisher's Description

Request this Title
---
Beyond Tea and Tissues: Protecting and Promoting Mental Health at Work
Milner, Karen; Ancer, Judith (2021)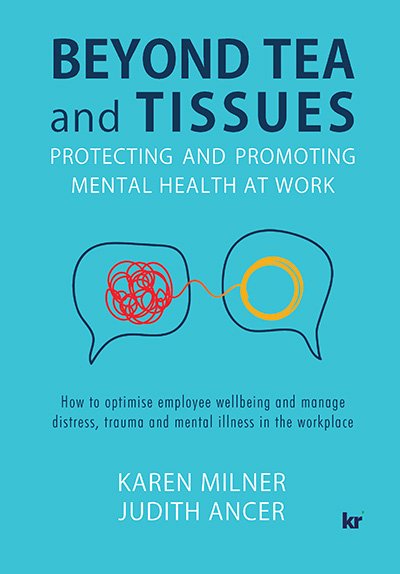 The business case for dealing with mental health and wellbeing in the workplace is absolutely clear. Not only are the workplace costs associated with poor mental health significant, but positive mental health (manifested as employee engagement and other positive mental health states) has been found to play a key role in organisational success.

"Beyond Tea and Tissues" will empower and educate mental health and employee wellbeing professionals, managers, HR practitioners, and employers across the spectrum with the insights, evidence and practical tools needed to protect employees, prevent harm and promote thriving. - Publisher's Description

Request this Title
---
With the Wind and the Waves: A Guide to Mental Health Practices in Alaska Native Communities
Droby, Ray (2020)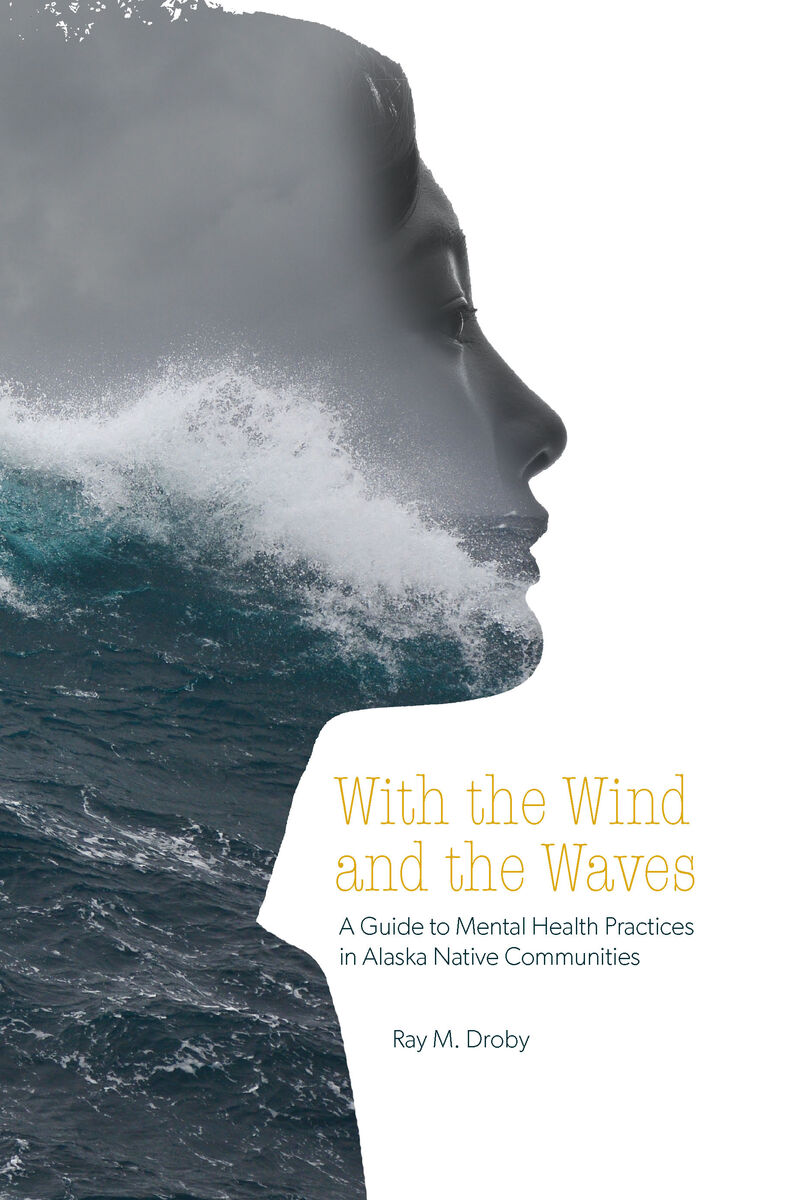 In "With the Wind and the Waves," psychologist Ray M. Droby tells a story of treatment and learning, drawing on experiences ranging from an ocean journey he took on the Bering Sea while serving in a Alaska Native community to his clinical work as a psychologist in rural Alaska.

Like negotiating an ocean, Droby moves "with the wind and the waves" while working with substance abuse disorders and mental health issues superimposed on intergenerational trauma and internalized oppression. He captures positive momentum in work aimed at facilitating self-determination with Alaska Natives and their communities while discouraging historical dependency and colonizing patterns of thinking and doing for mental health workers. Sensitive to the history of non-Native outsiders imposing their own culture on Native land, Droby presents here principles, combined with cultural and therapy considerations, that are designed to help people avoid replicating this history of harm. Recognizing the strengths of Alaska Natives and their communities, and the stages of change human individuals and communities undergo, Droby shows how to exercise a nonjudgmental presence as a mental health worker in rural Alaska. - Publisher's Description

Request this Title
---
The Oxford Handbook of Digital Technologies and Mental Health
Potenza, Marc; Faust, Kyle; Faust, David (2020)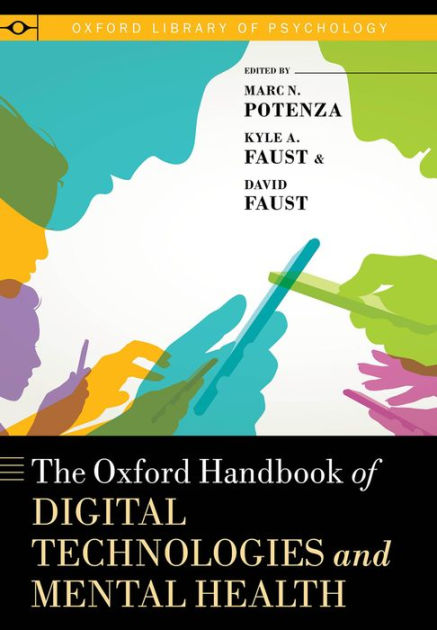 This book provides an academically oriented and scientifically based description of how technological advances may have contributed to a wide range of mental health outcomes, covering the spectrum from problems and maladies to improved and expanded healthcare services. Digital technologies covered include internet use (including social networking, shopping, gambling, viewing of pornography, etc.), digital gaming, smartphones, mobile applications, virtual reality, and computer-based therapeutic interventions. Both the positive and negative aspects of these various types of digital technologies are discussed. Further, some chapters include a discussion of future developments in the field.

The book has been written by international experts in the applications of digital technology across many countries and quality universities. This book consists of eight sections. The first focuses on digital technology in the general population. The second covers problematic conceptual issues in the impact of technology use. The third discusses potential positive impacts of digital technology. The fourth covers potential negative impacts of digital technologies. The fifth evaluates utilizing digital technologies for assessment and legal considerations. The sixth explores using digital technologies to improve overall well-being. The seventh discusses the use of digital technologies to treat specific disorders, and the eighth presents a discussion on treatments of problematic technology use. The book concludes with a brief summary as well as a discussion of future directions for digital technologies. - Publisher's Description

Request this Title