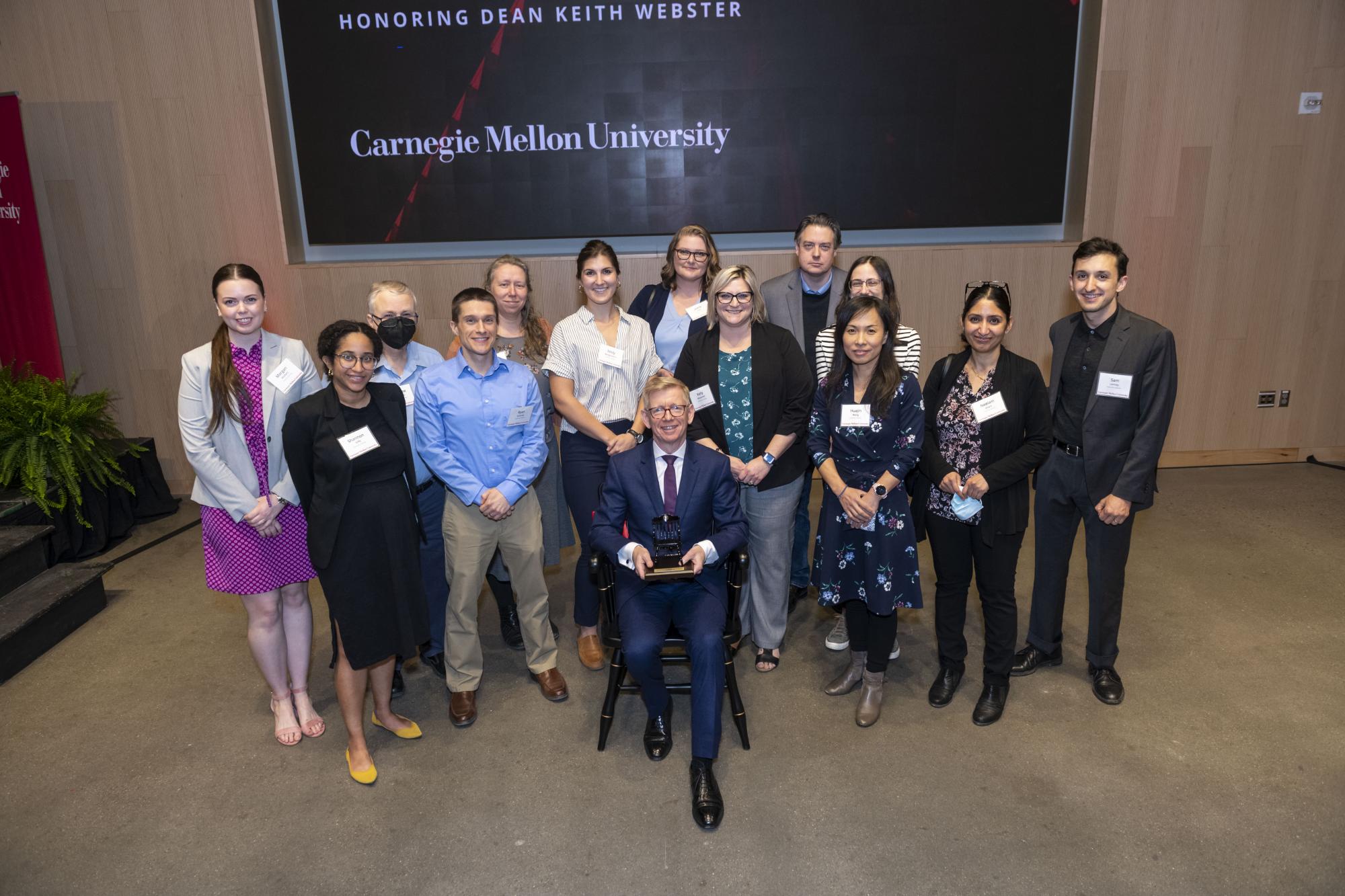 Carnegie Mellon University Libraries is re-envisioning the future of how an academic library operates and facilitates the educational, research and discovery ambitions of its students, faculty and staff. That reimagining is being led by Keith Webster, who on April 6 was installed as the inaugural Helen and Henry Posner, Jr. Dean's Chair for the University Libraries.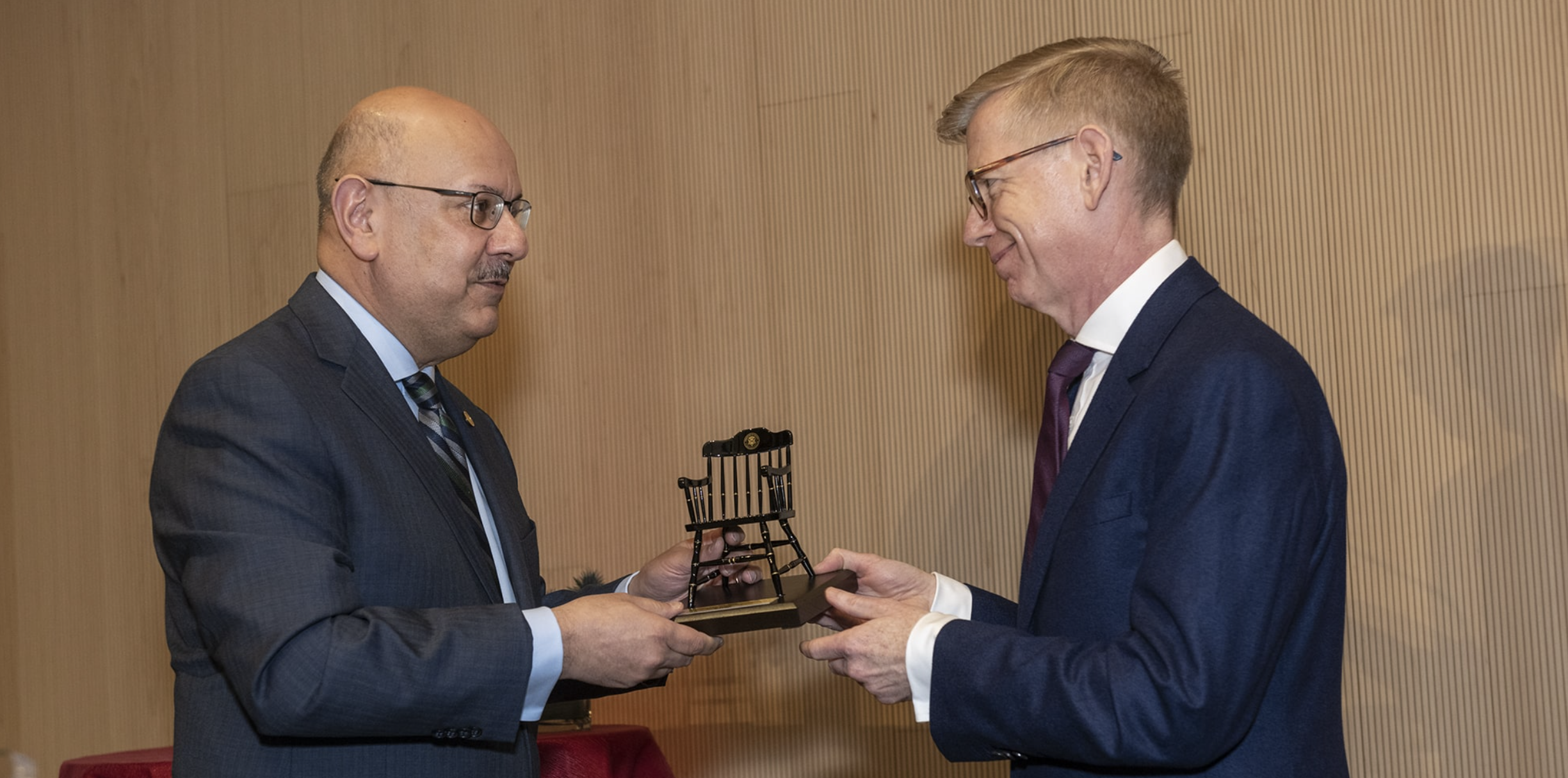 CMU leaders, deans, faculty, staff, students and special guests gathered in person and virtually to commemorate this landmark moment for University Libraries. The endowment for the dean's chair, which was made possible as part of a $16 million grant last year from the Posner Foundation of Pittsburgh, will provide resources to advance strategic priorities, meet pressing needs and strengthen the CMU Libraries collections.
"We are so grateful for the Posner family's generosity, and this is a recognition of progress at CMU Libraries over many years," Webster said in his remarks at the installation. "It also is a vote of confidence in the entire team at the University Libraries. I thank you all for everything you do to advance the university's academic mission, every day."
Read the full story.