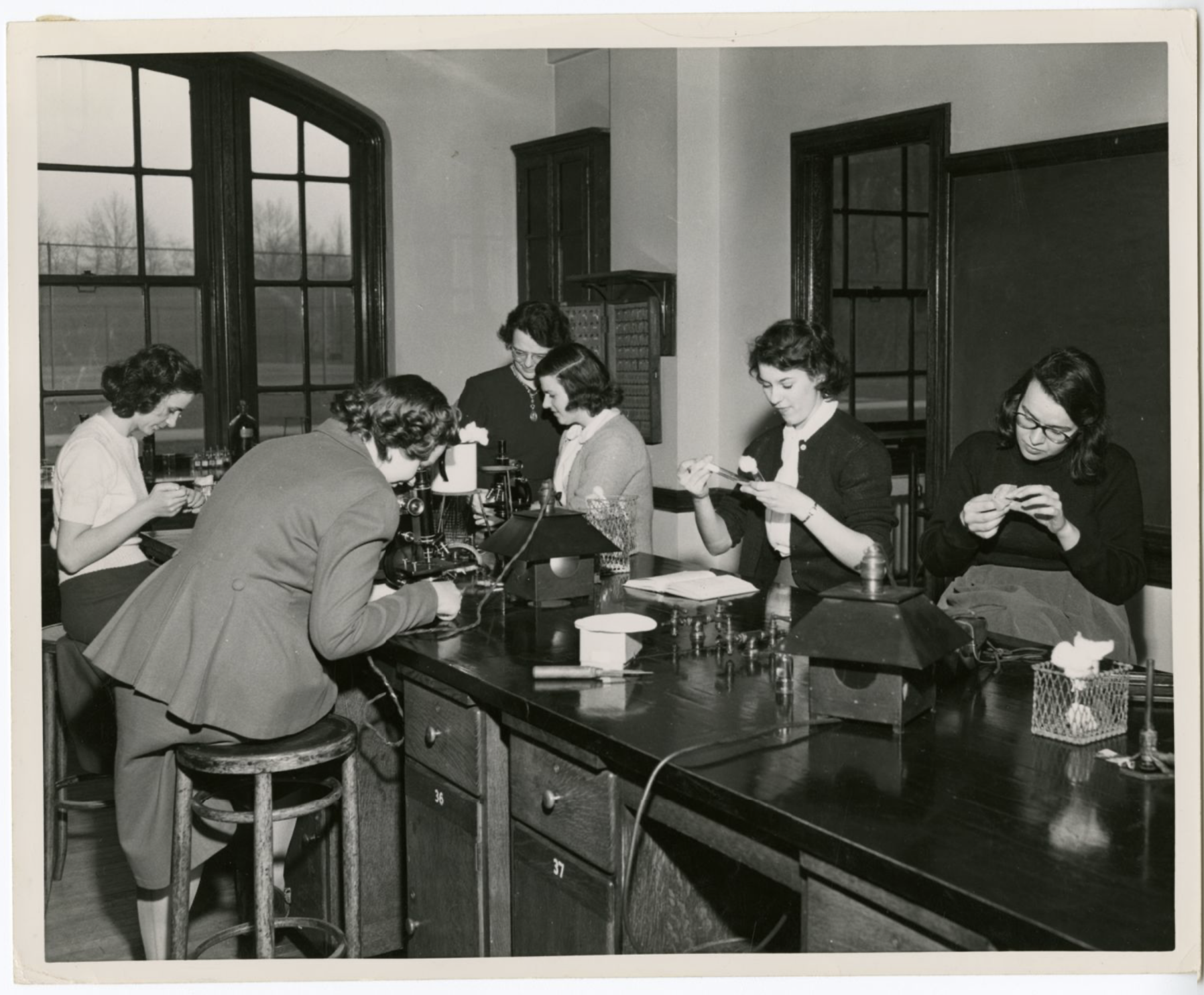 There are two designations honoring women during the month of March. The first is International Women's Day (March 8), a global phenomenon which celebrates women's achievements and calls for the acceleration of women's equality around the world. The first International Women's Day took place in 1911. The second designation is Women's History Month, an American celebration, in which the entire month is set aside to honor women's contributions in American history. It began as Women's History Week in 1978. Starting at the local level in Santa Rosa, California, it quickly grew from there. In honor of these two designations, the Libraries' diversity book displays will focus on all women, from struggles to achievements, from biographies to general histories, and all things in-between.
A physical book display is now available at the Libraries with the selection rotating weekly. Some of the eBooks listed below also have a physical listing. Please check the availability.
Special thanks to our Materials Processing Coordinator, Leah Zande, for compiling this list.
Feature image: "Students in bacteriology class" (1955) from CMU Digital Collections.
---
Borrowing from our Foremothers
Forss, Amy Helene (2021)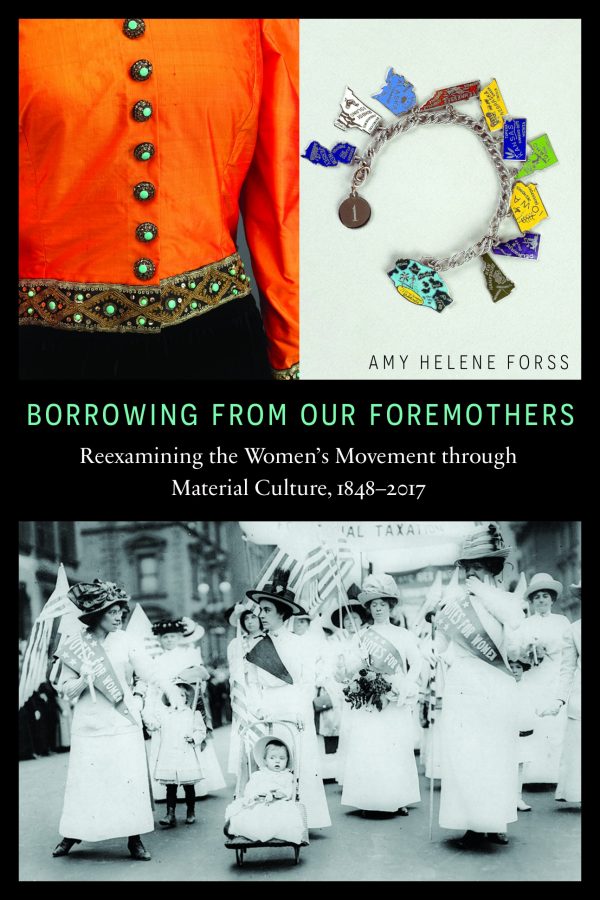 "Borrowing from Our Foremothers" offers a panorama of women's struggles through artifacts to establish connections between the generations of women's right activists. In a thorough historical retelling of the women's movement from 1848 to 2017, Amy Helene Forss focuses on items borrowed from our innovative foremothers, including cartes de visite, clothing, gavels, sculptures, urns, service pins, and torches.

Framing the material culture items within each era's campaigns yields a wider understanding of the women's metanarrative. Studded with relics and ninety-nine oral histories from such women as Rosalynn Carter to Pussyhat Project cocreator Krista Suh, this book contributes an important and illuminating analysis necessary for understanding the development of feminism as well as our current moment. - Publisher's Description

Request this Title
---
Power Hungry
Cope, Suzanne (2022)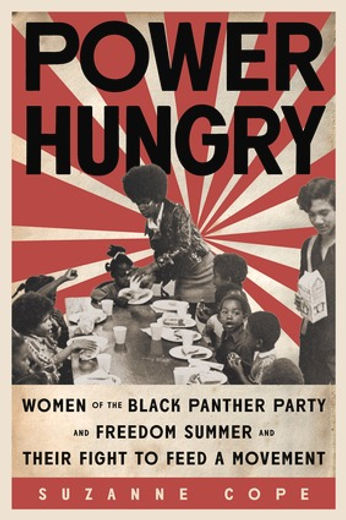 In early 1969 Cleo Silvers and a few Black Panther Party members met at a community center laden with boxes of donated food to cook for the neighborhood children. By the end of the year, the Black Panthers would be feeding more children daily in all of their breakfast programs than the state of California was at that time.

More than a thousand miles away, Aylene Quin had spent the decade using her restaurant in McComb, Mississippi, to host secret planning meetings of civil rights leaders and organizations, feed the hungry, and cement herself as a community leader who could bring people together—physically and philosophically—over a meal.

These two women's tales, separated by a handful of years, tell the same story: how food was used by women as a potent and necessary ideological tool in both the rural south and urban north to create lasting social and political change. The leadership of these women cooking and serving food in a safe space for their communities was so powerful, the FBI resorted to coordinated extensive and often illegal means to stop the efforts of these two women, and those using similar tactics, under COINTELPRO--turning a blind eye to the firebombing of the children of a restaurant owner, destroying food intended for poor kids, and declaring a community breakfast program a major threat to public safety. - Publisher's Description

Request this Title
---
Misogyny, Toxic Masculinity, and Heteronormativity in Post-2000 Popular Music
Fosbraey, Glenn; Puckey, Nicola (2021)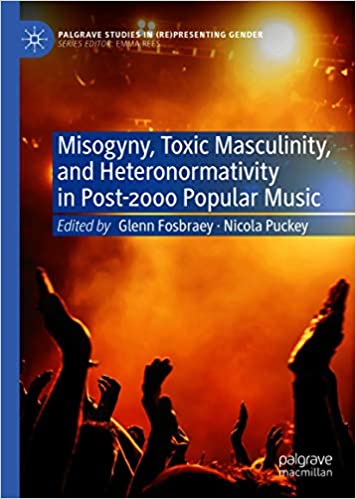 This book presents chapters that have been brought together to consider the multitude of ways that post-2000 popular music impacts on our cultures and experiences. The focus is on misogyny, toxic masculinity, and heteronormativity. The authors of the chapters consider these three concepts in a wide range of popular music styles and genres; they analyze and evaluate how the concepts are maintained and normalized, challenged, and rejected.

The interconnected nature of these concepts is also woven throughout the book. The book also seeks to expand the idea of popular music as understood by many in the West to include popular music genres from outside western Europe and North America that are often ignored (for example, Bollywood and Italian hip hop), and to bring in music genres that are inarguably popular, but also sit under other labels such as rap, metal, and punk.

Glenn Fosbraey is the Head of English, Creative Writing, and American Studies at The University of Winchester, UK, and specializes in the academic study of song lyrics. He has published a number of chapters and articles on the subject and co-wrote "Writing Song Lyrics: Creative and Critical Approaches" (2019). Nicola Puckey is a Senior Lecturer in English Language, English Linguistics, and Forensic Linguistics at The University of Winchester, UK. Her specialisms include language, gender and sexuality, and music as a form of discourse. - Publisher's Description

Request this Title
---
The Motherlode: 100+ Women Who Made Hip-Hop
Hope, Clover, author.; Baker, Rachelle, illustrator (2021)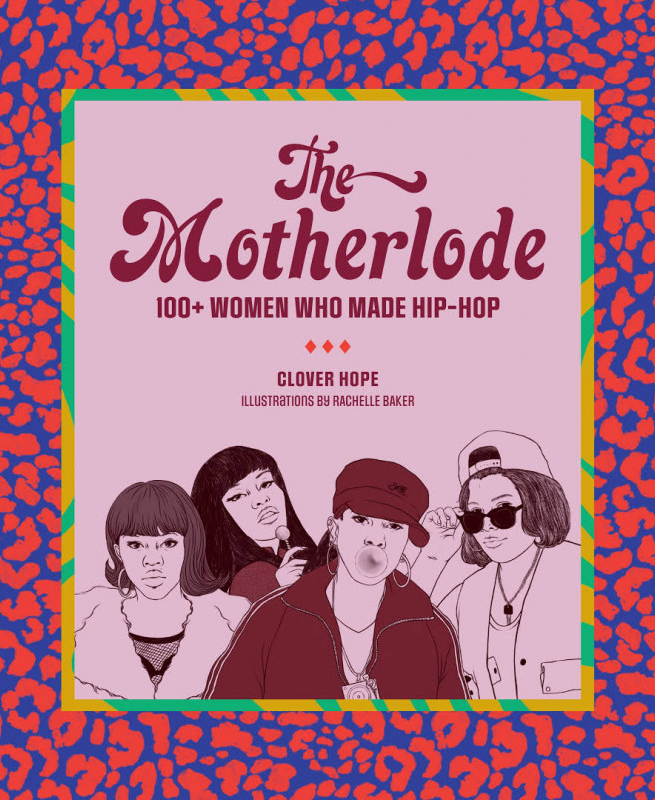 "The Motherlode" highlights more than 100 women who have shaped the power, scope, and reach of rap music, including pioneers like Roxanne Shanté, game changers like Lauryn Hill and Missy Elliott, and current reigning queens like Nicki Minaj, Cardi B, and Lizzo—as well as everyone who came before, after, and in between.

Some of these women were respected but not widely celebrated. Some are impossible not to know. Some of these women have stood on their own; others were forced into templates, compelled to stand beside men in big rap crews. Some have been trapped in a strange critical space between respected MC and object. They are characters, caricatures, lyricists, at times both feminine and explicit. This book profiles each of these women, their musical and career breakthroughs, and the ways in which they each helped change the culture of rap. - Publisher's Description

Request this Title
---
All That She Carried: The Journey of Ashley's Sack, a Black Family Keepsake
Miles, Tiya (2021)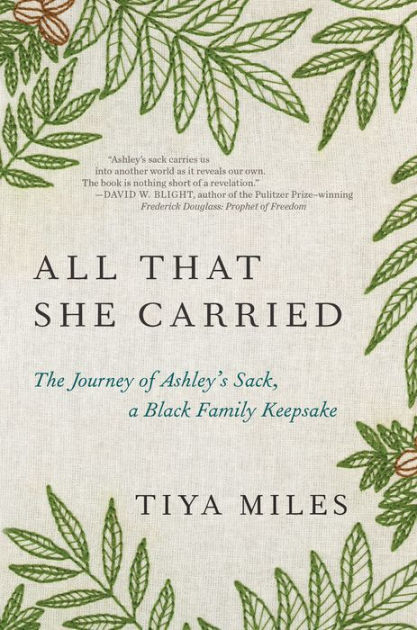 In 1850s South Carolina, an enslaved woman named Rose faced a crisis, the imminent sale of her daughter Ashley. Thinking quickly, she packed a cotton bag with a few precious items as a token of love and to try to ensure Ashley's survival. Soon after, the nine-year-old girl was separated from her mother and sold.

Decades later, Ashley's granddaughter Ruth embroidered this family history on the bag in spare yet haunting language—including Rose's wish that "It be filled with my Love always." Ruth's sewn words, the reason we remember Ashley's sack today, evoke a sweeping family story of loss and of love passed down through generations. Now, in this illuminating, deeply moving book inspired by Rose's gift to Ashley, historian Tiya Miles carefully unearths these women's faint presence in archival records to follow the paths of their lives—and the lives of so many women like them—to write a singular and revelatory history of the experience of slavery, and the uncertain freedom afterward, in the United States.

The search to uncover this history is part of the story itself. For where the historical record falls short of capturing Rose's, Ashley's, and Ruth's full lives, Miles turns to objects and to art as equally important sources, assembling a chorus of women's and families' stories and critiquing the scant archives that for decades have overlooked so many. The contents of Ashley's sack—a tattered dress, handfuls of pecans, a braid of hair, "my Love always"—are eloquent evidence of the lives these women lived. As she follows Ashley's journey, Miles metaphorically unpacks the bag, deepening its emotional resonance and exploring the meanings and significance of everything it contained.

"All That She Carried" is a poignant story of resilience and of love passed down through generations of women against steep odds. It honors the creativity and fierce resourcefulness of people who preserved family ties even when official systems refused to do so, and it serves as a visionary illustration of how to reconstruct and recount their stories today. - Publisher's Description

Request this Title
---
Critical Alliances: Economics and Feminism in English Women's Writing, 1880-1914
Cameron, S. Brooke (2020)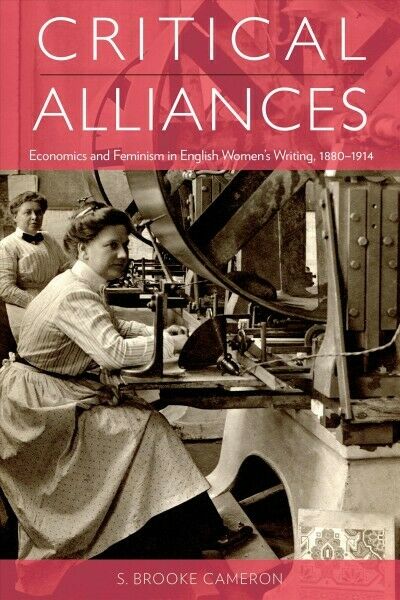 "Critical Alliances" argues that late-Victorian and modernist feminist authors saw in literary representations of female collaboration an opportunity to produce new gender and economic roles for women. It is not often that one thinks of female allegiances – such as kinship networks, cultural inheritance, or lesbian marriage – as influencing the marketplace; nor does one often think of economic models when theorizing feminist cooperation. S. Brooke Cameron suggest that, through their representations of female partnership, feminist authors such as Virginia Woolf, Olive Schreiner, George Egerton, Amy Levy, and Michael Field redefined the gendered marketplace and, with it, women's professional opportunities.

Interdisciplinary at its core and using a contextual approach, "Critical Alliances" selects cultural texts and theories relevant to each writer's particular intervention in the marketplace. Chapters look at how different forms of feminist collaboration enabled women to stake their claim to one of the many, emergent professions at the turn of the century. - Publisher's Description

Request this Title
---
Go-To-Market Strategies for Women Entrepreneurs: Creating and Exploring Success
Crittenden, Victoria Lynn (2019)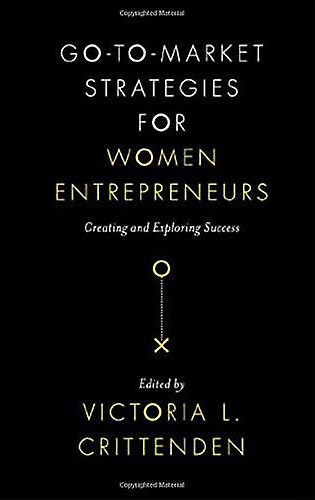 The role of women in business and society is beset with traditions and expectations that leave women's ambitious desires unfulfilled. And yet, with the rise of the female entrepreneur, this is changing. Entrepreneurship expert Victoria L. Crittenden, along with a cast of first-rate global contributors, provides a lens into the power of women entrepreneurship. From home businesses and Mompreneurs, to women-led global businesses such as The Body Shop and Ceja Vineyards, chapters explore the role woman entrepreneurship plays in building self-efficacy, the power of creating and utilizing social capital, the importance of being authentic and true to one's self, and the value of family, friends, mentors, and role models.

By discussing ideas such as the ecosystem of radical generosity, where women are recognized for their talents and where women help each other to succeed, Crittenden and her contributors show the power of empowerment -- empowerment that can positively impact the social and fiscal health of nations through better education, poverty reduction, and decreased violence. For researchers and students of entrepreneurship, this is an unmissable book exploring the positive societal impact and strong economic effects of female empowerment.

Through discussing case studies of some of the most successful and powerful women over the last fifty years, this book acts as both an inspiration for women just setting out on their own entrepreneurial journey and validation to those women who have already encountered the ups and downs of their entrepreneurial endeavors. - Publisher's Description

Request this Title
---
Reclaiming our Space
Jones, Feminista (2019)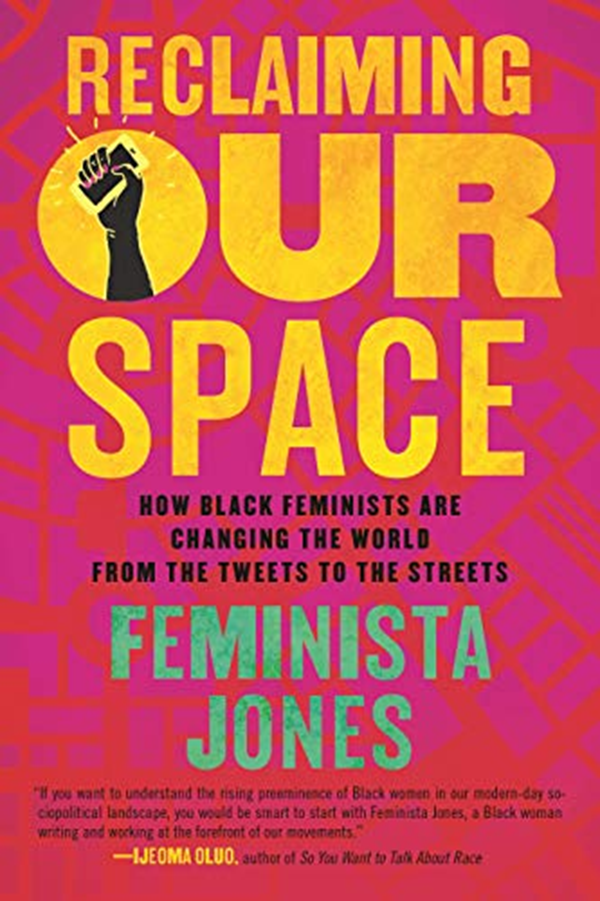 In "Reclaiming Our Space," social worker, activist, and cultural commentator Feminista Jones explores how Black women are changing culture, society, and the landscape of feminism by building digital communities and using social media as powerful platforms. As Jones reveals, some of the best-loved devices of our shared social media language are a result of Black women's innovations, from well-known movement-building hashtags (#BlackLivesMatter, #SayHerName, and #BlackGirlMagic) to the now ubiquitous use of threaded tweets as a marketing and storytelling tool. For some, these online dialogues provide an introduction to the work of Black feminist icons like Angela Davis, Barbara Smith, bell hooks, and the women of the Combahee River Collective. For others, this discourse provides a platform for continuing their feminist activism and scholarship in a new, interactive way.

Complex conversations around race, class, and gender that have been happening behind the closed doors of academia for decades are now becoming part of the wider cultural vernacular—one pithy tweet at a time. With these important online conversations, not only are Black women influencing popular culture and creating sociopolitical movements; they are also galvanizing a new generation to learn and engage in Black feminist thought and theory, and inspiring change in communities around them.

Hard-hitting, intelligent, incisive, yet bursting with humor and pop-culture savvy, "Reclaiming Our Space" is a survey of Black feminism's past, present, and future, and it explains why intersectional movement building will save us all. - Publisher's Description

Request this Title
---
Magda Nachman: An Artist in Exile
Bernstein, Lina (2020)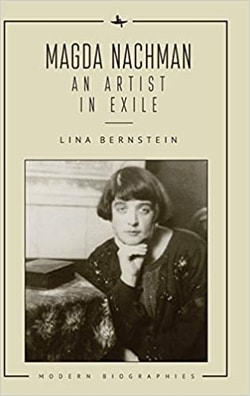 The political and social turmoil of the twentieth century took Magda Nachman from a privileged childhood in St. Petersburg at the close of the nineteenth century, artistic studies with Léon Bakst and Kuzma Petrov-Vodkin at the Zvantseva Art Academy, and participation in the dynamic symbolist/modernist artistic ferment in pre-Revolutionary Russia to a refugee existence in the Russian countryside during the Russian Civil War followed by marriage to a prominent Indian nationalist, then with her husband to the hardships of émigré Berlin in the 1920s and 1930s, and finally to Bombay, where she established herself as an important artist and a mentor to a new generation of modern Indian artists. - Publisher's Description

Request this Title
---
Opening Doors
Colwell, Rita; Bear, Ashley; Helman, Alex (2020)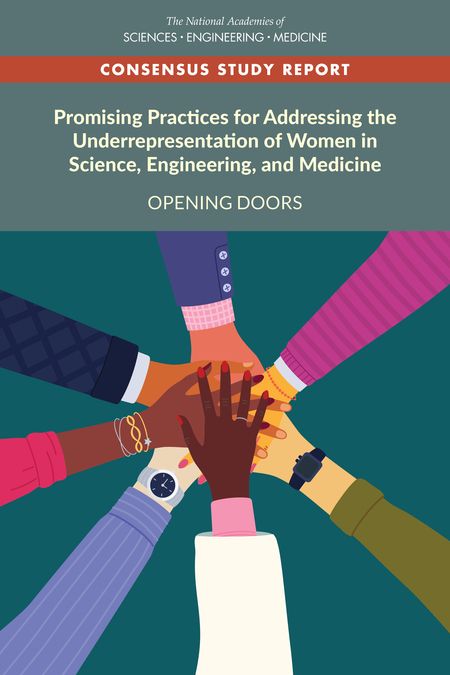 Careers in science, engineering, and medicine offer opportunities to advance knowledge, contribute to the well-being of communities, and support the security, prosperity, and health of the United States. But many women do not pursue or persist in these careers, or advance to leadership positions - not because they lack the talent or aspirations, but because they face barriers, including: implicit and explicit bias; sexual harassment; unequal access to funding and resources; pay inequity; higher teaching and advising loads; and fewer speaking invitations, among others. There are consequences from this underrepresentation of women for the nation as well: a labor shortage in many science, engineering, and medical professions that cannot be filled unless institutions and organizations recruit from a broad and diverse talent pool; lost opportunities for innovation and economic gain; and lost talent as a result of discrimination, unconscious bias, and sexual harassment.

"Promising Practices for Addressing the Underrepresentation of Women in Science, Engineering, and Medicine" reviews and synthesizes existing research on policies, practices, programs, and other interventions for improving the recruitment, retention, and sustained advancement into leadership roles of women in these disciplines. This report makes actionable recommendations to leverage change and drive swift, coordinated improvements to the systems of education, research, and employment in order to improve both the representation and leadership of women. - Publisher's Description

Request this Title
---
Tasteful Domesticity: Women's Rhetoric & the American Cookbook, 1790-1940
Walden, Sarah (2018)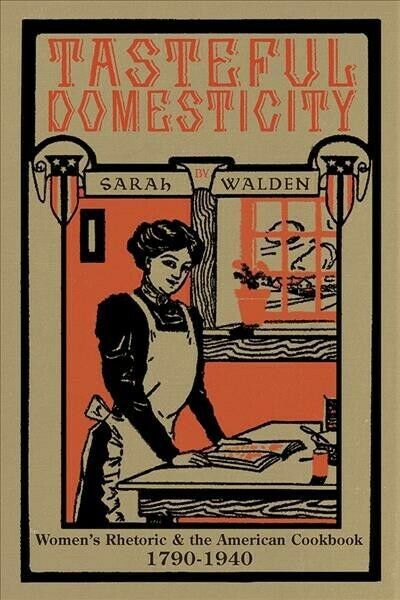 "Tasteful Domesticity" demonstrates how women marginalized by gender, race, ethnicity, and class used the cookbook as a rhetorical space in which to conduct public discussions of taste and domesticity. Taste discourse engages cultural values as well as physical constraints, and thus serves as a bridge between the contested space of the self and the body, particularly for women in the nineteenth century. Cookbooks represent important contact zones of social philosophies, cultural beliefs, and rhetorical traditions, and through their rhetoric, we witness women's roles as republican mothers, sentimental evangelists, wartime fundraisers, home economists, and social reformers.

Beginning in the early republic and tracing the cookbook through the publishing boom of the nineteenth century, the Civil War and Reconstruction, the Progressive era, and rising racial tensions of the early twentieth century, Sarah W. Walden examines the role of taste as an evolving rhetorical strategy that allowed diverse women to engage in public discourse through published domestic texts. - Publisher's Description

Request this Title
---
Queer Timing: The Emergence of Lesbian Sexuality in Early Cinema.
Keller, Sarah (2019) Signs: Journal of Women in Culture and Society, 2021-03-01, Vol.46 (3), p.771-772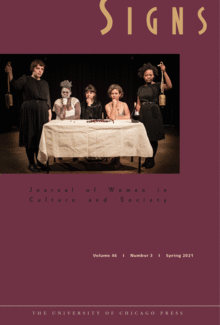 This book is a counter-history of the emergence of lesbian sexuality in early cinema. Drawing on the critical insights of queer theory and the history of sexuality, it challenges approaches to lesbian representation, initially by reframing the emergence of lesbian figures in cinema in the late 1920s and early 1930s as only the most visible and belated signs of an array of strategies of sexuality. The emergence of lesbian representation and spectatorship in early cinema is not a linear progression and consolidation but rather arises across multiple sites in dispersed forms that are modern and backward-looking, recursive and anachronistic. In this tumultuous period, new but not always coherent sexual knowledges and categories emerge, even as older modalities of homoeroticism persist.

The book articulates some of the discursive and institutional processes by which women's same-sex desires and identities have been reorganized as impossible, marginal or—perhaps not so surprisingly—central to new forms of cinematic representation and spectatorship. Complicating the critical consensus of feminist film theory and history, the book foregrounds the centrality of women's same-sex desire to historically distinct cinematic discourses of both homo- and heterosexuality. It articulates across its chapters the emergence of lesbian sexuality—and that of its intimate "other," heterosexuality—as the effect of diverse discursive operations of early cinema, considered as a complex assemblage of film texts, exhibition practices, modes of female spectatorship, and reception. - Publisher's Description

Request this Title
---
Being Muslim: A Cultural History of Women of Color in American Islam
Chan-Malik, Sylvia (2018)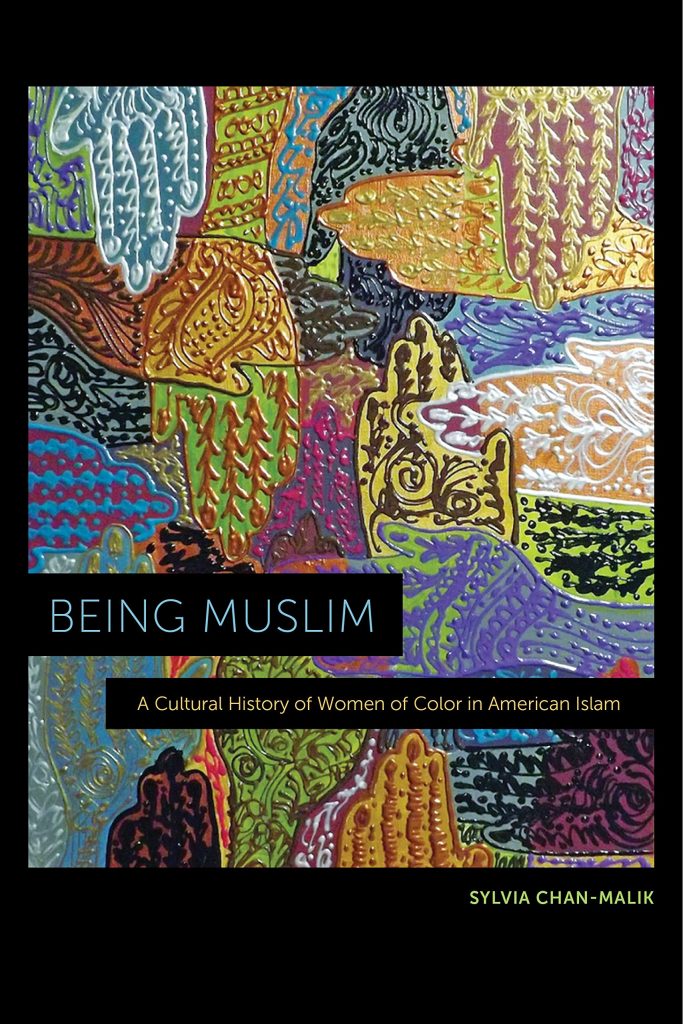 For Sylvia Chan-Malik, Muslim womanhood is constructed through everyday and embodied acts of resistance, what she calls affective insurgency. In negotiating the histories of anti-Blackness, U.S. imperialism, and women's rights of the twentieth and twenty-first centuries, "Being Muslim" explores how U.S. Muslim women's identities are expressions of Islam as both Black protest religion and universal faith tradition. Through archival images, cultural texts, popular media, and interviews, the author maps how communities of American Islam became sites of safety, support, spirituality, and social activism, and how women of color were central to their formation. By accounting for American Islam's rich histories of mobilization and community, "Being Muslim" brings insight to the resistance that all Muslim women must engage in the post-9/11 United States.

From the stories that she gathers, Chan-Malik demonstrates the diversity and similarities of Black, Arab, South Asian, Latina, and multiracial Muslim women, and how American understandings of Islam have shifted against the evolution of U.S. white nationalism over the past century. In borrowing from the lineages of Black and women-of-color feminism, Chan-Malik offers us a new vocabulary for U.S. Muslim feminism, one that is as conscious of race, gender, sexuality, and nation, as it is region and religion. - Publisher's Description

Request this Title
---
Bloomer Girls: Women Baseball Pioneers
Shattuck, Debra (2017)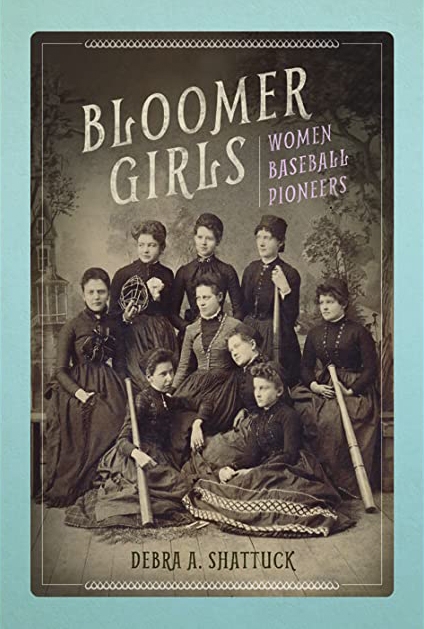 Disapproving scolds. Sexist condescension. Odd theories about the effect of exercise on reproductive organs. Though baseball began as a gender-neutral sport, girls and women of the nineteenth century faced many obstacles on their way to the diamond. Yet all-female nines took the field everywhere.

Debra A. Shattuck pulls from newspaper accounts and hard-to-find club archives to reconstruct a forgotten era in baseball history. Her fascinating social history tracks women players who organized baseball clubs for their own enjoyment and even found roster spots on men's teams. Entrepreneurs, meanwhile, packaged women's teams as entertainment, organizing leagues and barnstorming tours. If the women faced financial exploitation and indignities like playing against men in women's clothing, they and countless ballplayers like them nonetheless staked a claim to the nascent national pastime. Shattuck explores how the determination to take their turn at bat thrust female players into narratives of the women's rights movement and transformed perceptions of women's physical and mental capacity. Vivid and eye-opening, "Bloomer Girls" is a first-of-its-kind portrait of America, its women, and its game. - Publisher's Description

Request this Title
---
Domestic Occupations: Spatial Rhetorics and Women's Work
Enoch, Jessica (2019)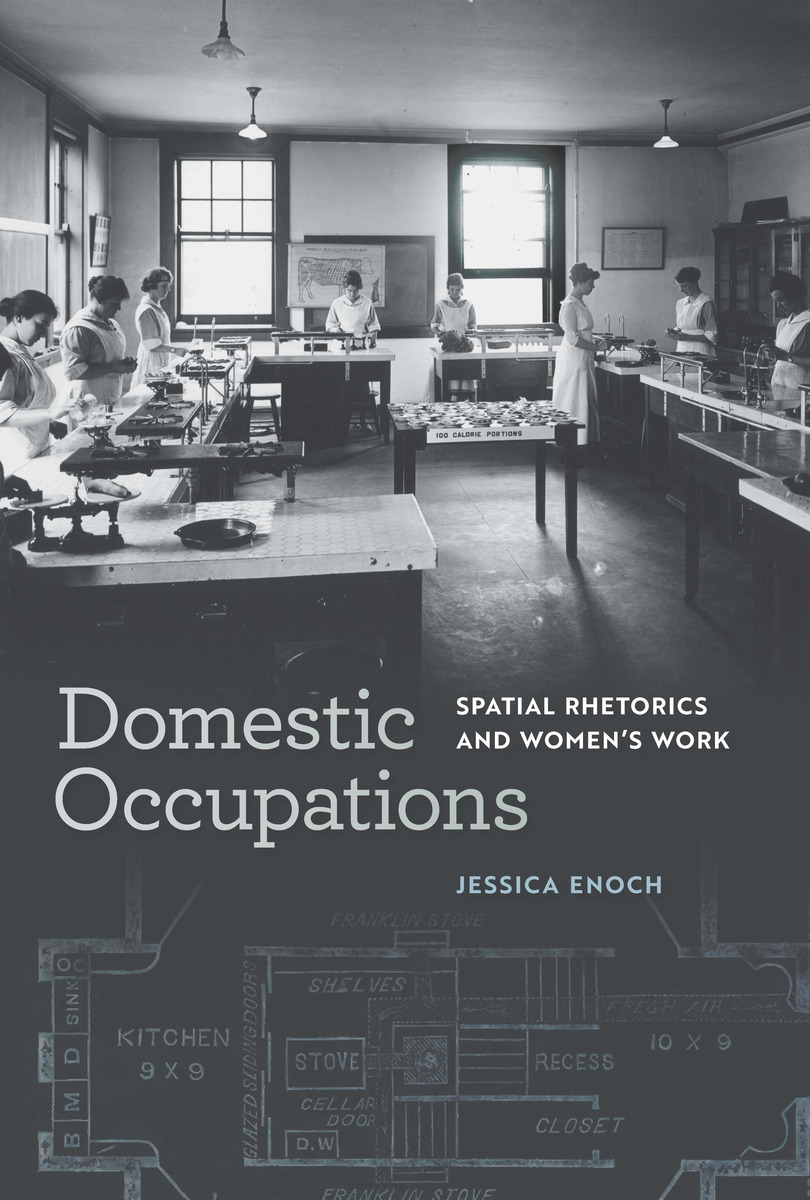 This feminist rhetorical history explores women's complex and changing relationship to the home and how that affected their entry into the workplace. Author Jessica Enoch examines the spatial rhetorics that defined the home in the mid- to late nineteenth and early twentieth centuries and considers how its construction and reconstruction—from discursive description to physical composition—has greatly shaped women's efforts at taking on new kinds of work. In doing so, Enoch exposes the ways dominant discourses regarding women's home life and work life—rhetorics that often assumed a white middle-class status—were complicated when differently raced, cultured, and classed women encountered them.

Enoch explores how three different groups of women workers—teachers, domestic scientists, and World War II factory employees—contended with the physical and ideological space of the home, examining how this everyday yet powerful space thwarted or enabled their financial and familial security as well as their intellectual engagements and work-related opportunities.

"Domestic Occupations" demonstrates a multimodal and multigenre research method for conducting spatio-rhetorical analysis that serves as a model for new kinds of thinking and new kinds of scholarship. This study adds historical depth and exigency to an important contemporary conversation in the public sphere about how women's ties to the home inflect their access to work and professional advancement. - Publisher's Description

Request this Title
---
Ida Lupino, Director: Her Art and Resilience in Times of Transition
Grisham, Therese; Grossman, Julie (2017)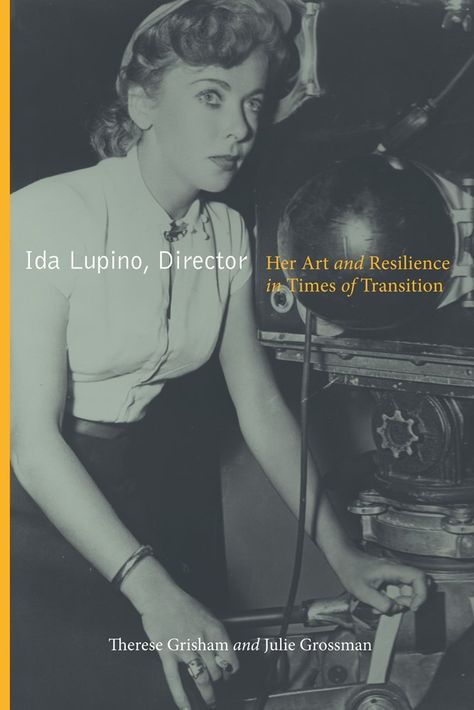 Dominated by men and bound by the restrictive Hays Code, postwar Hollywood offered little support for a female director who sought to make unique films on controversial subjects. But Ida Lupino bucked the system, writing and directing a string of movies that exposed the dark underside of American society, on topics such as rape, polio, unwed motherhood, bigamy, exploitative sports, and serial murder. The first in-depth study devoted to Lupino's directorial work, this book makes a strong case for her as a trailblazing feminist auteur, a filmmaker with a clear signature style and an abiding interest in depicting the plights of postwar American women.

"Ida Lupino, Director" not only examines her work as a cinematic auteur, but also offers a serious consideration of her diverse and long-ranging career, getting her start in Hollywood as an actress in her teens and twenties, directing her first films in her early thirties, and later working as an acclaimed director of television westerns, sitcoms, and suspense dramas. It also demonstrates how Lupino fused generic elements of film noir and the social problem film to create a distinctive directorial style that was both highly expressionistic and grittily realistic. Ida Lupino, Director thus shines a long-awaited spotlight on one of our greatest filmmakers. - Publisher's Description

Request this Title
---
Making the Woman Worker
Boris, Eileen (2019)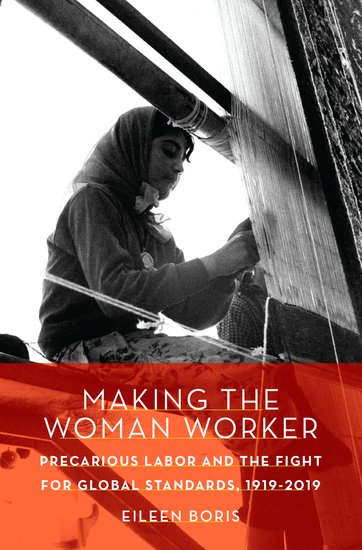 Founded in 1919 along with the League of Nations, the International Labour Organization (ILO) establishes labor standards and produces knowledge about the world of work, serving as a forum for nations, unions, and employer associations. Before WWII, it focused on enhancing conditions for male industrial workers in Western, often imperial, economies, while restricting the circumstances of women's labors. Over time, the ILO embraced non-discrimination and equal treatment. It now promotes fair globalization, standardized employment and decent work for women in the developing world. In "Making the Woman Worker," Eileen Boris illuminates the ILO's transformation in the context of the long fight for social justice.

Boris analyzes three ways in which the ILO has classified the division of labor: between women and men from 1919 to 1958; between women in the global south and the west from 1955 to 1996; and between the earning and care needs of all workers from 1990s to today. Before 1945, the ILO focused on distinguishing feminized labor from male workers, whom the organization prioritized. But when the world needed more women workers, the ILO (a UN agency after WWII) highlighted the global differences in women's work, began to combat sexism in the workplace, and declared care work essential to women's labor participation. Today, the ILO enters its second century with a mission to protect the interests of all workers in the face of increasingly globalized supply chains, the digitization of homework, and cross-border labor trafficking.

As Boris shows, the ILO's treatment of women is a window into the modern history of labor. The historic relegation of feminized labor to the part-time, short-term, and low-waged prefigures the future organization of work. The labor force is increasingly self-employed and working as long as possible--a steep price for flexibility--with minimal governmental oversight. How we treat workers in the next century will inevitably build upon evolving ideas of the woman worker, shaped significantly through the ILO. - Publisher's Description

Request this Title