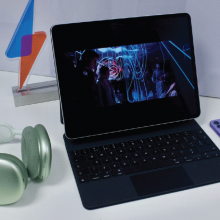 The Libraries has a growing collection of devices available for you to borrow, including adapters, cameras, charging cables, iPads, headphones, music foot pedals, projectors, tripods, and more.

Browse our Technology Collection
**Attention: The Multimedia Lending Desk is open Monday-Thursday, 11 a.m. - 7 p.m.; Friday 9 a.m. - 5 p.m.
Closed Saturday/Sunday.
Items can only be checked out/checked in during these times.**
Borrower responsibilities
Most devices require that you sign a Multimedia Borrowing Agreement form before borrowing.
Equipment is available on a first come, first serve basis.
All devices are available on a first-come, first-served basis only.
You will need your CMU ID card to borrow any device.
There is a limit of one for each item type. Exceptions may be granted in advance for projects. 
Please pick up and return Multimedia Equipment only at Hunt library. Return devices to a circulation staff member.
Please note that devices must be returned with all peripherals loaned with the device, including chargers, cables, adapters, cases, or any other included item.
Please note that devices may have higher overdue fines than other items.
Terms & Conditions
As a condition of borrowing multimedia equipment from Hunt Library at Carnegie Mellon University, you must agree to the following terms and conditions: 
You assume financial responsibility for all equipment you have checked out until it is discharged. 
It is your responsibility to ensure that the staff on duty has properly checked and verified all equipment during the check out and check in process. 
The equipment must be returned 24 hours after checkout. 
The equipment must be returned directly to a library employee at Hunt Library Circulation Desk (do not use the drop box or return to any other library location). 
A $25 per-item fine, will be assessed for every 24 hours equipment is overdue. 
You will be charged a replacement fee if the equipment and/or peripherals (included, but not limited to: case, SD card, USB cable, battery, etc.) are lost, stolen, or damaged during the lending period. The replacement cost will be determined by the cost of the items lost, stolen, or damaged. 
The staff may not discharge/check-in equipment that is missing parts, tags, peripherals, etc. 
You understand that any media, data, and/or documents that you create or save to the equipment during the lending period will be permanently erased when the equipment is returned to the library. 
Faculty and/or staff members will provide an Oracle account number towards any charges that may result from the lending of this equipment, including, but not limited to, late fees and replacement costs.
Get Help
Questions about equipment? 
Contact Brian Vicini at (412) 268-2445.
Primary Contact(s)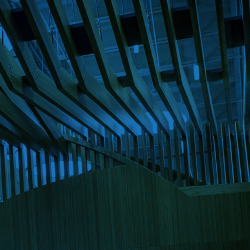 Access Services Manager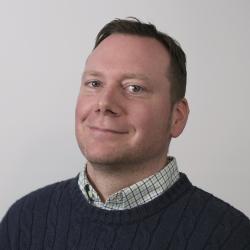 Library Associate for Course Reserves and Student Hiring
Enhance Your Teaching
Advise your students about research methods and resources that enhance their learning inside and outside the classroom, unlocking your teaching potential.