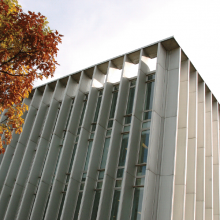 What services do the Libraries offer to support research data management for researchers, faculty, and students across all disciplines at CMU? What are recommended practices for data management planning? How do you create robust metadata? The Libraries provide a number of resources and services that support the use, preparation, management, curation, and preservation of research data. We apply recommended practices for managing data and provide services for any stage of the research process.
Getting Started
Learn more in the Research Data Management Research Guide.
Primary Contact(s)
Open Knowledge Librarian
Manage Information & Data
Work with our specialists to evaluate, select, and implement the tools to organize your data and keep your project on track.