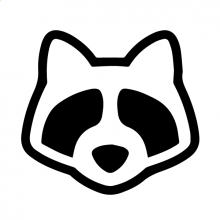 The protocols.io platform is a free and open access repository for recording and sharing detailed up-to-date research methods and protocols. It allows researchers to easily create, edit, share, and get credit for their protocols, and provides an open access hub for scientists to communicate improvements and corrections to scientific methods. The platform is useful for researchers in any discipline that uses a step-by-step methodology, such as biology, chemistry, neuroscience, engineering, data science, and other computational or life science fields.
protocols.io's editor provides a structured way to create and modify a protocol in minutes. They can be made from scratch or uploaded and converted from an existing Word or PDF document quickly and easily. Protocols and changes to them can be published for everyone to see, or shared with private groups or individuals. Publicly published protocols can be assigned DOIs and made easily discoverable and citable. Mobile apps make it easy to follow along with the "recipe" for a method while doing your research.
Getting Started
All Carnegie Mellon students, staff, and faculty have free Premium individual and team plans.
If you are part of the CMU community, please follow these instructions to receive access to your Free Premium account on protocols.io. You can create an account with your CMU email address or any email address you prefer.
If using a non-CMU email address for your account you will need to go through a verification step with your CMU email to access the premium account.
If you already have a protocols.io account using any email address, you can verify your CMU affiliation to activate your premium account without needing to change anything about your account.
For Researchers
Labs across campus have the ability to create individual groups for their own teams while choosing to either keep work private or make it publicly available. This helps research groups organize their methods and ensures that knowledge is not lost as students and postdoctoral researchers leave the lab.
All protocols are dynamic and interactive, helping with discussions and trouble-shooting for collaborative method development within a group or among co-authors outside of Carnegie Mellon University. There are also native iOS and Android mobile apps for executing the protocols during an experiment, helping to guide the work, and record any changes on that day in a lab-notebook fashion.
Protocols can be linked to publications by creating a DOI for a publicly shared protocol and then citing the DOI in the publication.
You can view an example of how the Sullivan lab in the Microbiology Department at Ohio State University is using protocols.io to organize, share, and discuss their research protocols.
For Instructors
protocols.io can be used by instructors for computational and lab classes for sharing class materials with students. This helps students to follow instructions precisely while also having the opportunity to directly ask questions or make comments on class content. Class content can be open for everyone or the instructor can choose to make it only accessible for the students.
All students have their own accounts, allowing them to keep personal work organized. The protocols.io file manager gives space to keep protocols, documents, but also all other files organized in one private and secure place and allows easy sharing with others if needed.
You can view an example of how the instructors of a genomics course at the University of Arizona are using the platform to share protocols with their class and foster discussion.
Primary Contact(s)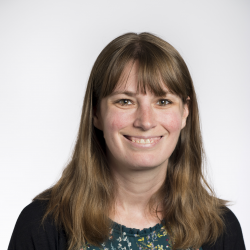 Open Science Program Director/Librarian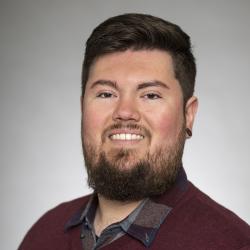 Science and Engineering Librarian
Enhance Your Teaching
Advise your students about research methods and resources that enhance their learning inside and outside the classroom, unlocking your teaching potential.