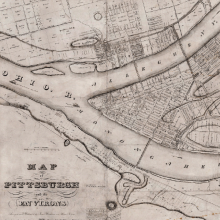 GIS Services in the CMU Libraries is a small group of people in the libraries who support a growing interest across the CMU community to learn spatial skills, conduct spatial research and enhance research with maps and other visualizations.
Service Details
We aim to support skill training in GIS-based software and spatial methodology, aid in the discovery and acquisition of spatial data, and promote critical spatial thinking. As GIS Specialists, we aim to support students, faculty and researchers using spatial analysis and GIS in their work by providing:
instruction sessions & workshops related to spatial information, data and tool literacy
one-on-one consultation about geospatial data and methods
brainstorming sessions to fine tune the goals and purpose of your spatial project
Schedule a consultation with us, or submit a question to us using this form with the prefix "GIS:" in the question subject field.
ROLGGE
We have started a project called the Role of Libraries in Geography and GIS Education, a.k.a. ROLGGE (pronounced "RoleGee). The project is supported by a grant from the National Center for Research in Geography Education who funded us to initiate a series of conversations about the Role of Libraries in Geography and GIS Education. We are currently planning for five organized conversations this year but we are always listening so send us an email, tweet or stop us on the street to talk about how you are currently teaching about or supporting others in conducting spatial analyses or using spatial tools.
We finished our conversations and now we have begun to build a community of practice.
We have started a group on groups.io where we can have conversations about GIS, libraries and education, collaborate with one another and share resources. Go here to sign up and get involved.
All day, any day. Our goal is to generate lots of conversations about the Role of Libraries in Geography and GIS Education this year. One place where the conversation never ends is Twitter, check it out! @ROLGGE
Spatial Storytelling
Spatial inquiry and analysis is of growing interest in multiple disciplines. At CMU, courses in geographic information systems (GIS) are taught in the Heinz and Dietrich Colleges and a course on Spatial History has been offered through the History Department. In addition to instruction, researchers in every College of CMU, from the College of Engineering to the Tepper School of Business, are leveraging spatial tools and techniques in their research. Although the application of many of these tools and techniques differ between disciplines, spatial storytelling crosses over disciplinary boundaries. Students and scholars in the humanities, social sciences, and sciences can all utilize spatial narratives to tell stories and provide context to their research. To that end, we organized a series of events in 2018-2019 called the Spatial Storytelling Series and we are teaching an undergraduate course for IDeaTe called Spatial Storytelling and GIS.
Primary Contact(s)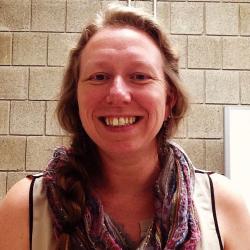 Librarian and GIS Specialist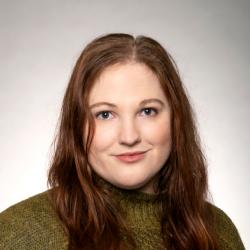 Data Curation, Visualization, and GIS Specialist
Manage Information & Data
Work with our specialists to evaluate, select, and implement the tools to organize your data and keep your project on track.