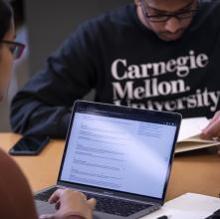 Research Information Management Services (RIMS) brings together information about scholarship, creative practices, and funded research endeavors, as well as teaching, service, awards, and leadership accomplishments.
This powerful suite of services can help individual faculty as well as teams, labs, centers, or institutes with various data insights. Additionally, RIMS supports numerous operational and institutional needs such as applying for federal funding, completing annual reviews, creating CV documentation, dashboards for data analysis, and finding new collaborators.
Explore related services:
Public profiles
Assessment and annual reviews
Reporting & analytics services
Elements: A knowledge management utility for individuals to gather their content
In Development: Equipment management module
In Development: Grant application tools
Explore additional services available to researchers through the University Libraries:
Scholars@CMU Public Profiles - ​​Find CMU experts and discover potential collaborators. Search for scholars and researchers by entering names, keywords, or disciplines.
Assessment Exercise Support
Faculty Scholarship Reporting Services
Researcher Identifiers (ORCiD) - ORCiD (Open Researcher and Contributor ID) is a non-profit, platform agnostic registry of unique author identifiers. It will distinguish you from other researchers throughout your scholarly career.
Research Metrics - Research metrics is the measurement of the impact of published research based on various metrics. Research metrics support includes analyses of your work's overall impact, analysis of your department's research impact, tracking your research work in social media, enhancing the visibility of your research, and citation mapping.
Open Access Services - The term open access (OA) describes materials that are freely accessible online and easily discoverable in an Internet search. The university has taken a number of actions to promote open access, and, through the Libraries' efforts to champion new forms of scholarly communication, increasing the dissemination of works authored by the CMU community as widely as possible, and encouraging use and increasing citations and impact.
Primary Contact(s)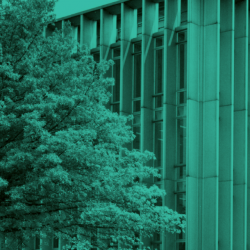 Program Director for Research Information Management Services
Manage Information & Data
Work with our specialists to evaluate, select, and implement the tools to organize your data and keep your project on track.