March 2021 Book Display: Women's History Month
Physical Titles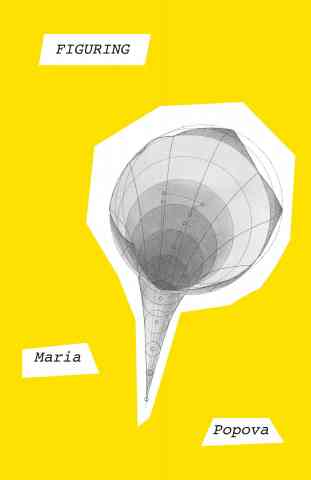 Figuring
"Figuring explores the complexities of love and the human search for truth and meaning through the interconnected lives of several historical figures across four centuries, beginning with the astronomer Johannes Kepler, who discovered the laws of planetary motion, and ending with the marine biologist and author Rachel Carson, who catalyzed the environmental movement."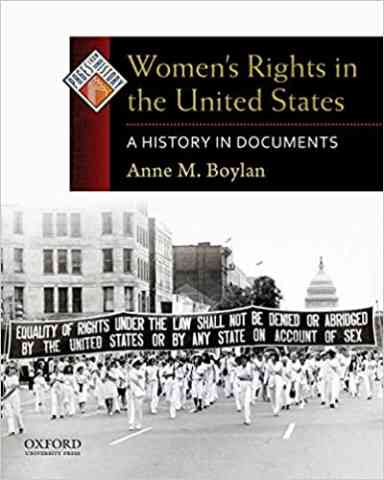 Women's Rights in the United States : A History in Documents
"Women's Rights in the United States: A History in Documents uses a diverse collection of documents--including manifestoes, letters, diaries, cartoons, broadsides, legal and court records, poems, satires, advertisements, petitions, photographs, leaflets, maps, posters, autobiographies, and newspapers--to examine major themes in the history of women's rights and women's rights movements in the U.S."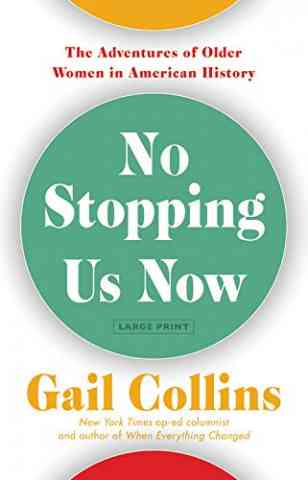 No Stopping Us Now : The Adventures of Older Women in American History
"Americans have always had a complicated relationship with aging-- and women have been on the front lines of the battle, willingly or not. Collins illustrates the ways in which age is an arbitrary concept that has swung back and forth over the centuries. From Plymouth Rock to the first female nominee for president, she provides a social history of American women and aging-- and gives women a reason to expect the best from what's to come."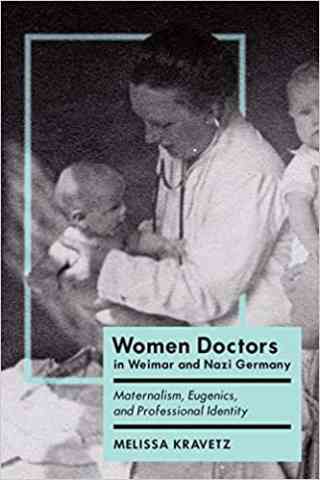 Women Doctors in Weimar and Nazi Germany : Maternalism, Eugenics, and Professional Identity
"Examining how German women physicians gained a foothold in the medical profession during the Weimar and Nazi periods, Women Doctors in Weimar and Nazi Germany reveals the continuity in rhetoric, strategy, and tactics of female doctors who worked under both regimes. Melissa Kravetz explains how and why women occupied particular fields within the medical profession, how they presented themselves in their professional writing, and how they reconciled their medical perspectives with their views of the Weimar and later the Nazi state."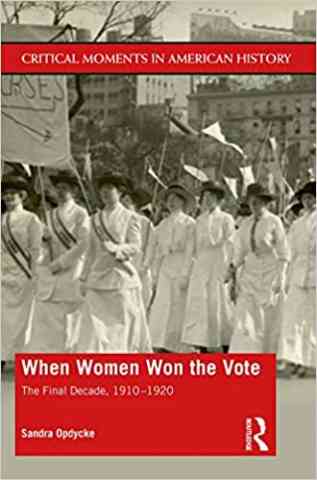 When Women Won the Vote : The Final Decade, 1910-1920
"When Women Won The Vote focuses on the final decade of American women's fight for the vote that culminated in the 19th Amendment in 1920, a compelling chapter in US women's history and American democracy."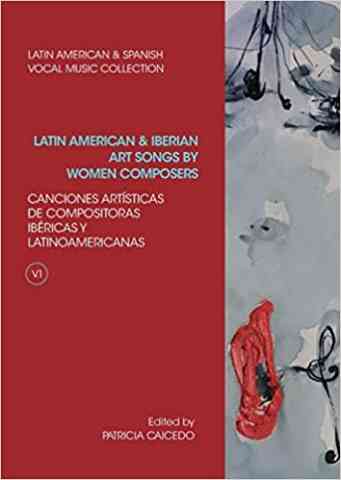 Latin American and Iberian Art Songs by Women Composers
"An Anthology of Latin American and Iberian art songs by Women composers including 23 songs in Spanish, Catalan, and Portuguese by five composers from Argentina, Brazil, Catalunya, Cuba, and Colombia. The book includes a bilingual introductory study presenting the composers and poets, poetry translations, and sheet music."
Electronic Titles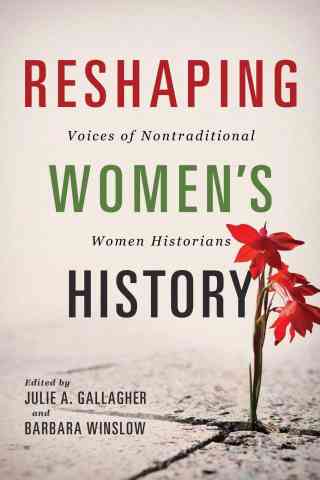 Reshaping Women's History Voices of Nontraditional Women Historians
"Reshaping Women's History is a collection of 18 essays written 'nontraditional' women historians, all of whom have won the prestigious Catherine Prelinger Award. The contributors reflect on connections among their lived experiences, their scholarship, the field of women's and gender history, and women's professional lives."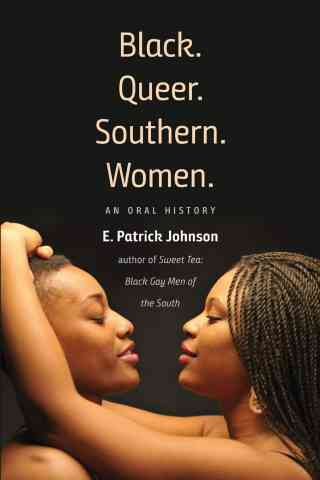 Black. Queer. Southern. Women : An Oral History
"Drawn from the life narratives of more than seventy African American queer women who were born, raised, and continue to reside in the American South, this text powerfully reveals the way these women experience and express racial, sexual, gender, and class identities - all linked by a place where such identities have generally placed them on the margins of society."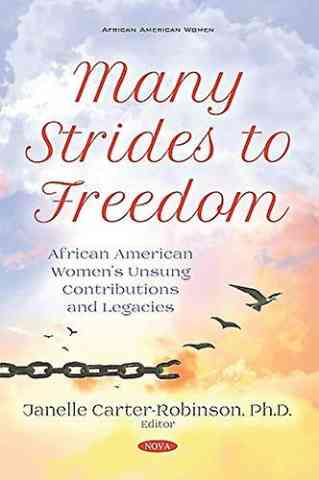 Many Strides to Freedom : African American Women's Unsung Contributions and Legacies
Who are the countless and often nameless black women who risked their lives and worked tirelessly to fight for the equality of black people in this country? From slavery to the modern day civil rights movement, the contributions of African American women are often overlooked in the retelling of history, but their contributions were critical in the battle for racial equality. They were grassroots organizers, strategists, and educators. Due to their selflessness and kindness, these black women became heroines of the movement. This book seeks to unearth the contributions of African American women throughout various periods of American history.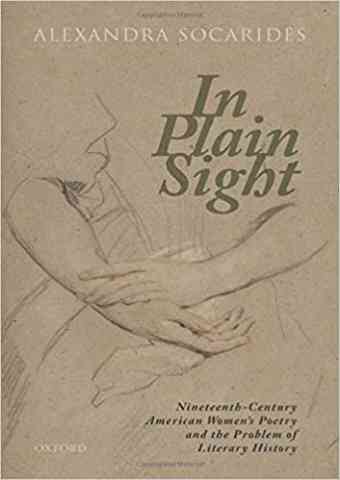 In Plain Sight : Nineteenth-Century American Women's Poetry and the Problem of Literary History
"In Plain Sight studies why the poetry of nineteenth-century American women has all but disappeared from literary history, with the exception of the works of Emily Dickinson. Exploring works by little-known poets, it illustrates that the means by which the poetry came to be written and read contributed to and determined its eventual erasure."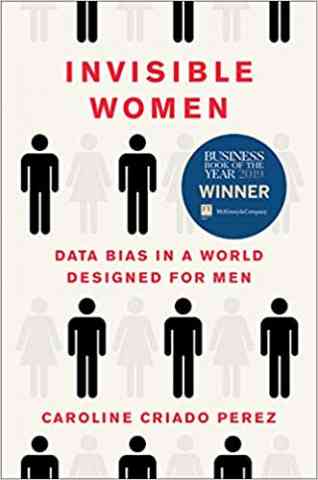 Invisible Women : Data Bias in a World Designed for Men
"Data is fundamental to the modern world. From economic development, to healthcare, to education and public policy, we rely on numbers to allocate resources and make crucial decisions. But because so much data fails to take into account gender, because it treats men as the default and women as atypical, bias and discrimination are baked into our systems. And women pay tremendous costs for this bias, in time, money, and often with their lives."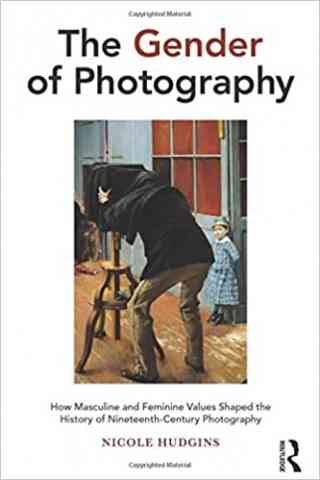 The Gender of Photography: How Masculine and Feminine Values Shaped the History of Nineteenth-Century Photography
"Challenging the marginalization of women's work in the early history of photography, this is essential reading for students and scholars of photography, history and gender studies."
News category
:
Using the Libraries