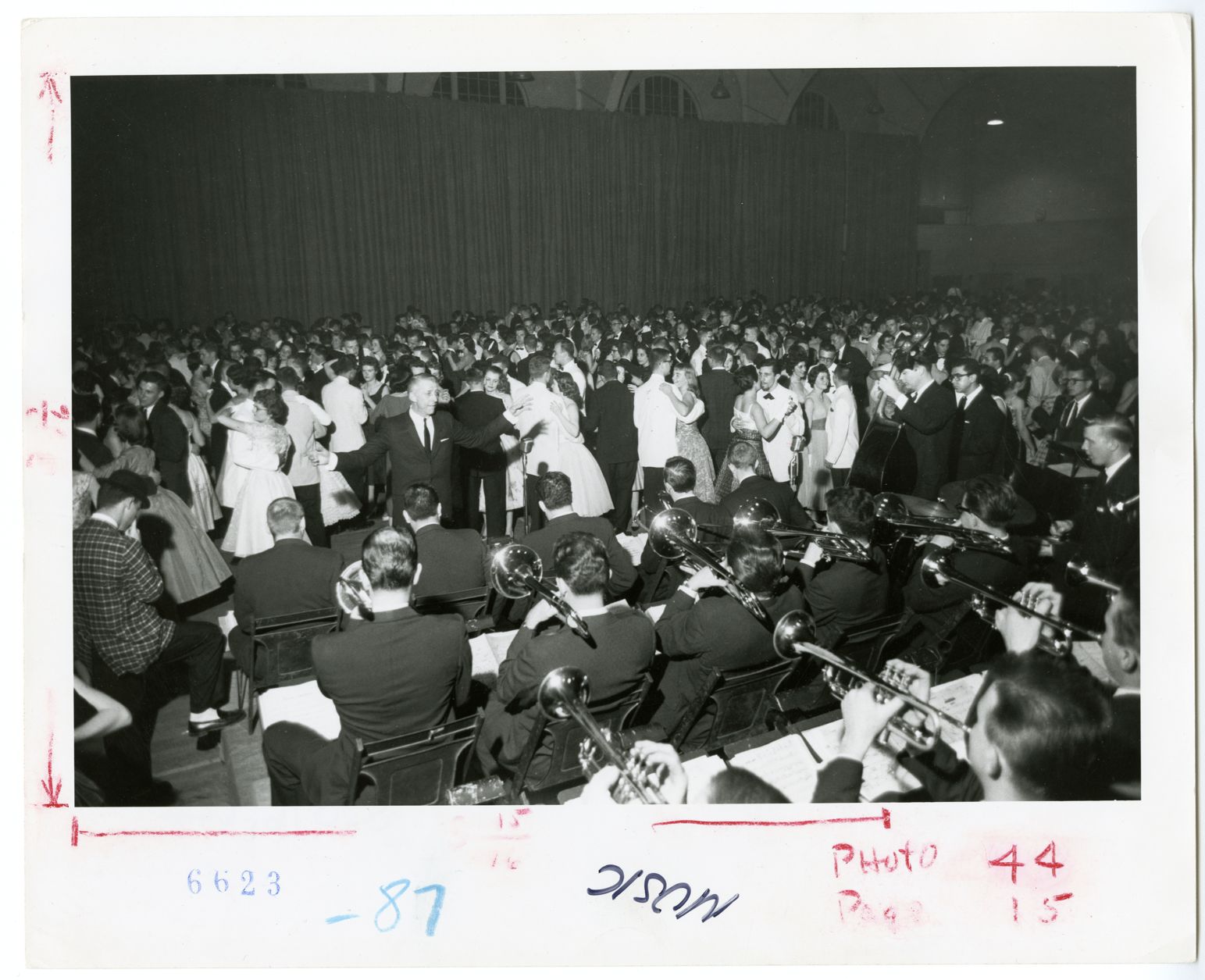 by Kristin Heath, Music & Catalog Librarian
Music materials are located on the fourth floor of Hunt Library. There are approximately 13,000 print books, 25,000 scores, 13,000 LPs, 9,700 CDs, and 80 journal titles.
We subscribe to online services for:
The Berlin Philharmonic's Digital Concert Hall and Met Opera on Demand are two favorites. Electrothèque is a newer addition that supports the electronic music program at the School of Music.
Oxford Music Online, which includes Grove Music Online, is a good starting point in music research. Music Index with Full Text and RILM Abstracts of Music Literature help you locate music related journal articles, book chapters, news, and reviews. JSTOR and ProQuest are excellent full-text interdisciplinary databases to supplement your music research.
Not finding what you need in our library catalog? Worldcat is a great next step to see if anyone locally or worldwide has it. We have a couple of interlibrary loan services to request materials. We are also happy to order materials for our collection.
If you're into popular music, explore Bloomsbury Popular Music and Rock's Backpages.
I am ordering more music ebooks than print these days, but music scores are a mix of print and PDFs that we print and bind for the shelves. CD purchases are focused on Carnegie Mellon School of Music ensembles and individual faculty along with recordings of the Pittsburgh Symphony Orchestra.
Collaborating with the students and faculty in the School of Music is essential as repertoire evolves. Most recently I worked with Artist Lecturer in Saxophone James Houlik and his saxophone studio to build a collection of repertoire for alto saxophone, tenor saxophone, and saxophone quartet. Associate Teaching Professor in Euphonium & Music Business Lance LaDuke and one of his students, alumna Nicole Guccione, helped recommend works by women and people of color to diversify our tuba/euphonium holdings. Katie Huszcza, a graduate student studying cello at the School of Music, worked with me at the Libraries over the summer to fill in gaps and diversify our selection of cello repertoire. She also assisted with several music cataloging projects.
You can find many more music resources on my music research guide. Feel free to reach out with any questions about our music collection.
---
Feature image from University Archives, Digital Collections. A view from behind the Stan Kenton Band as they perform in a gymnasium full of dancing college students, during Spring Formal. Written upside down on the front of the photograph: "Music." Written on the back of the photograph: "Spring Formal 1959, Stan Kenton Band," and typed on a sticker: "Music: instrumental."