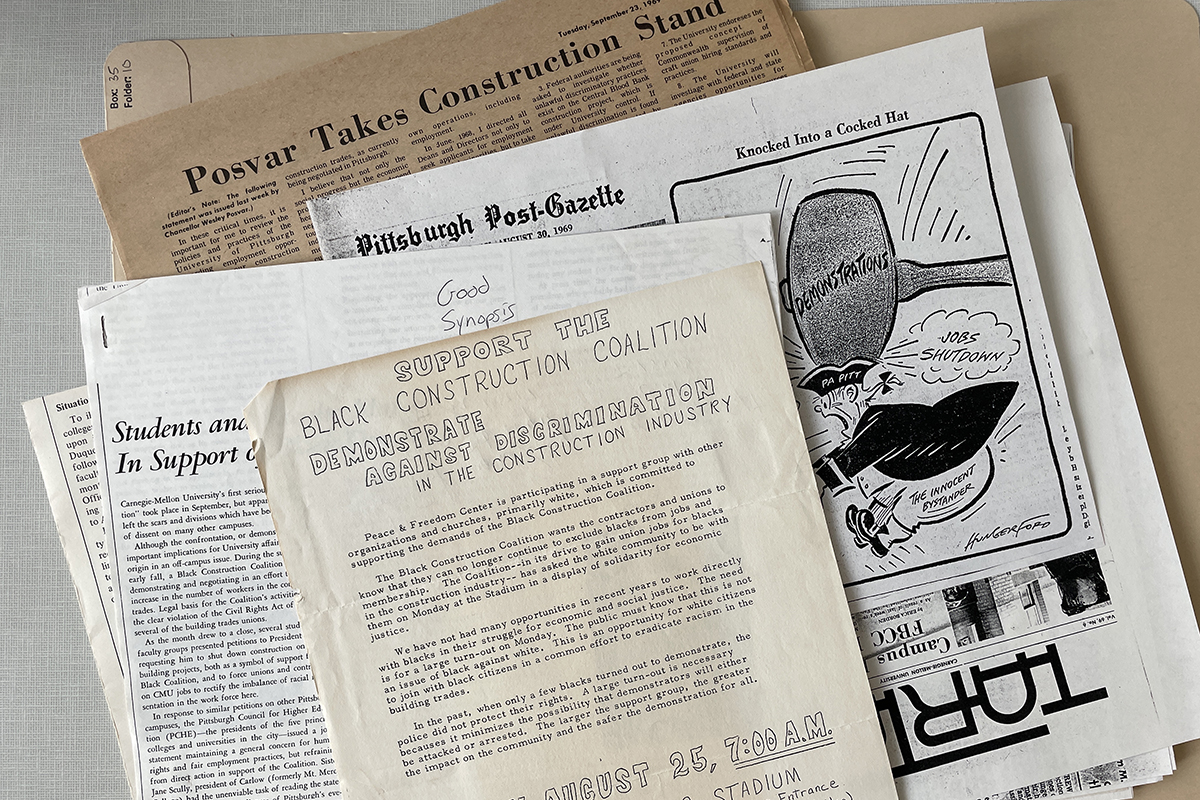 This fall, the Carnegie Mellon University Archives is processing the academic papers of Giant Eagle University Professor of History and Social Justice Joe William Trotter, Jr. With the addition of this collection to the Archives, Trotter's research on social justice and the Black urban experience will become accessible for a new generation of scholars working to build a more equitable future for all.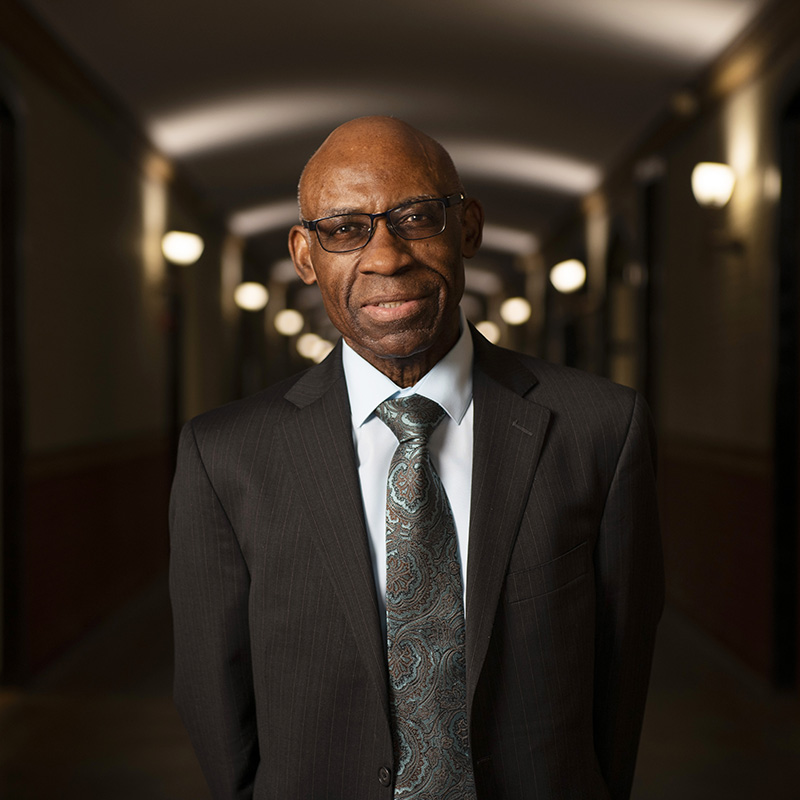 A leading scholar of African American history and culture, Trotter's work has focused on the experiences of Black people in Pittsburgh, among other cities — from slavery and segregation to the present day. He is a past History Department Chair in the Dietrich College of Humanities and Social Sciences, and is also the director and founder of Carnegie Mellon's Center for Africanamerican Urban Studies and the Economy (CAUSE), president of the Urban History Association, and a member of the American Academy of Arts and Sciences.
Trotter teaches graduate and undergraduate courses in African American and United States urban, labor, and working class history. He has delivered scholarly papers and lectures in a variety of professional forums in the United States and abroad. He has served on the boards and committees of numerous professional organizations. He has also served as a member and Vice President of the Board of Trustees of the H. John Heinz III Regional History Center, a Smithsonian Affiliate, and past President of the Labor and Working Class History Association.
The Joe William Trotter, Jr. papers contain research papers, publications, course materials, and other materials from Trotter's time as Mellon Bank Professor of History and later as the Giant Eagle Professor of History and Social Justice and History Department Chair. The collection also contains records related to CAUSE.
"From the beginning of my journey as a professional historian nearly forty years ago, I learned from the diligent work of numerous scholars across different disciplines. But it is often difficult and sometimes impossible to locate archived papers of these outstanding scholars," Trotter said. "Hence, I wanted to make my papers available so that young people will have an opportunity to see how one scholar from a poor and working class African American family forged a professional career by building upon the work of others, while also adding what I hope will be regarded as new perspectives on African American and U.S. social, labor, and urban history."
Community Collections Processing Archivist Crystal Johnson spent the last two years processing the collection to make it available to researchers. Hired in 2021 to increase representation in the Archives and amplify underrepresented voices throughout CMU's history, the collection was her second major project with the Archives, and has been an important part of her work to make sure the records available to the community are a true reflection of the CMU experience.
To process the collection, she inventoried the contents and created a finding aid to make the information searchable. She sorted materials into natural groupings, known as series: administrative files from his time as department head, teaching files from classes, and files related to research projects and publications.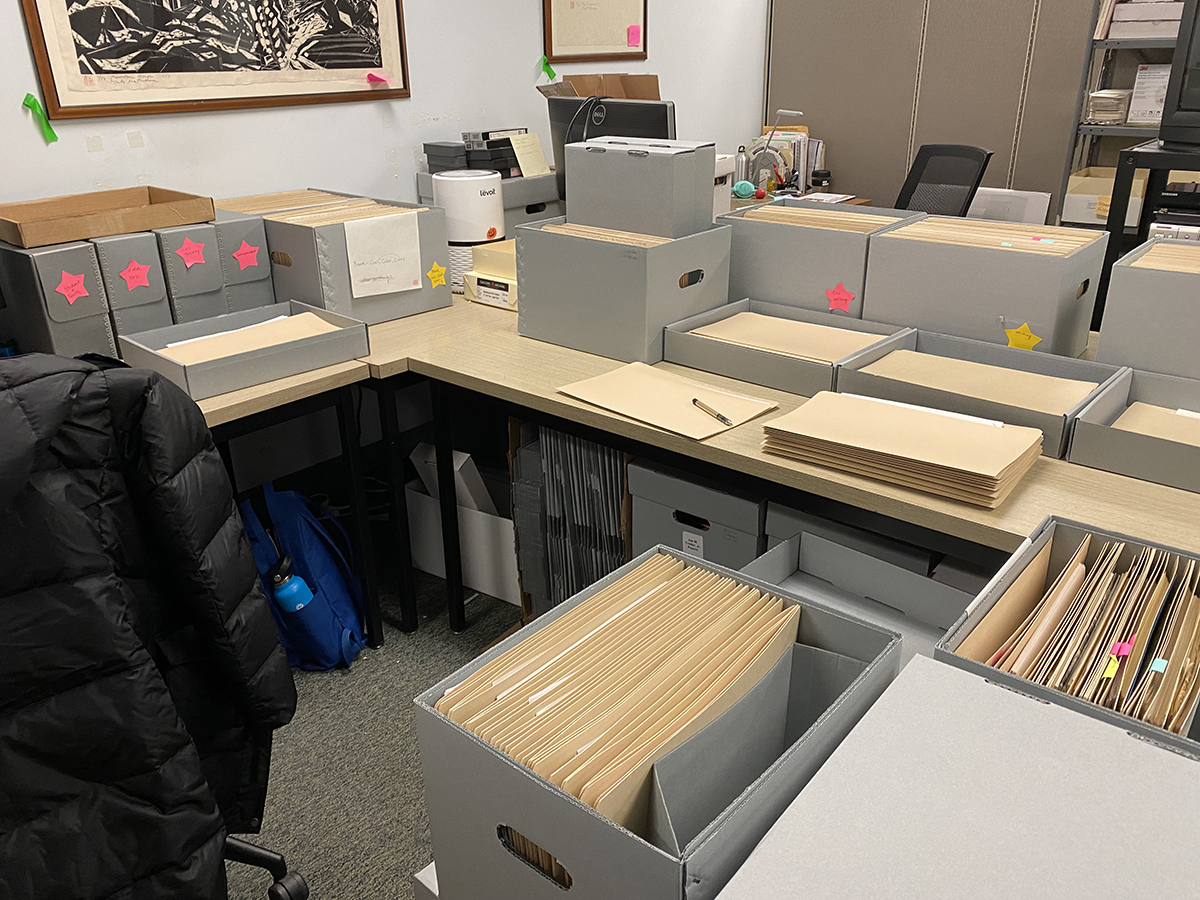 "We want to preserve how Professor Trotter as a creator used materials, but we also keep the researcher who will use the collection in mind," Johnson said. "We want to make sure that the collection is organized in a way that makes sense to a user — that someone can view a finding aid, make sense of what they're looking for, and go and find the items in a specific box."
The collection so far — initially 70 boxes of materials, condensed into 40 as Johnson removed extraneous items like duplicates and blank notebooks and separated confidential materials — makes up about half of what Trotter will eventually give to the Archives. These files focus on the early days of his career through 2012. There are syllabi and course descriptions dating back to 1985 when Trotter joined CMU. There is also a variety of ephemera related to his research: newspaper clippings, pamphlets, posters, postcards, baseball cards, and more, often focusing on Black arts and culture.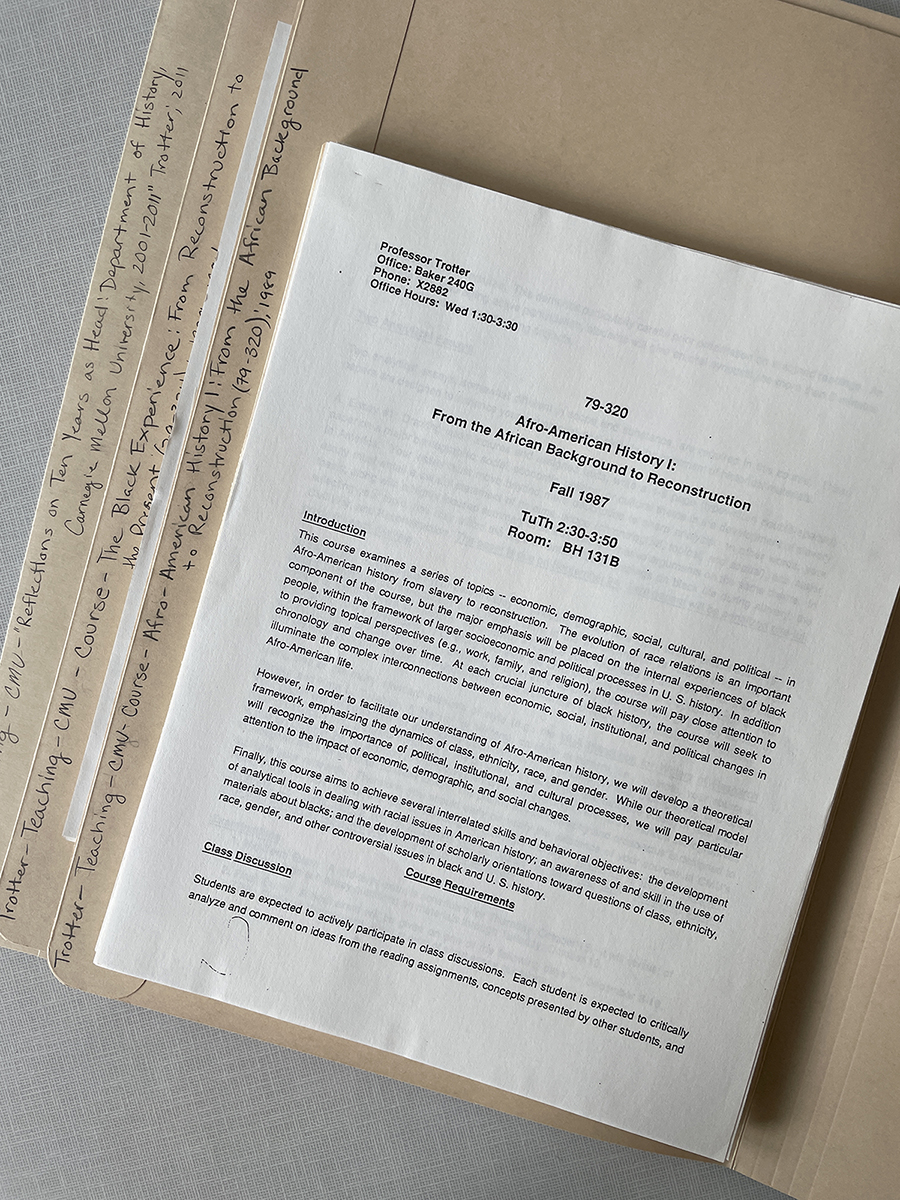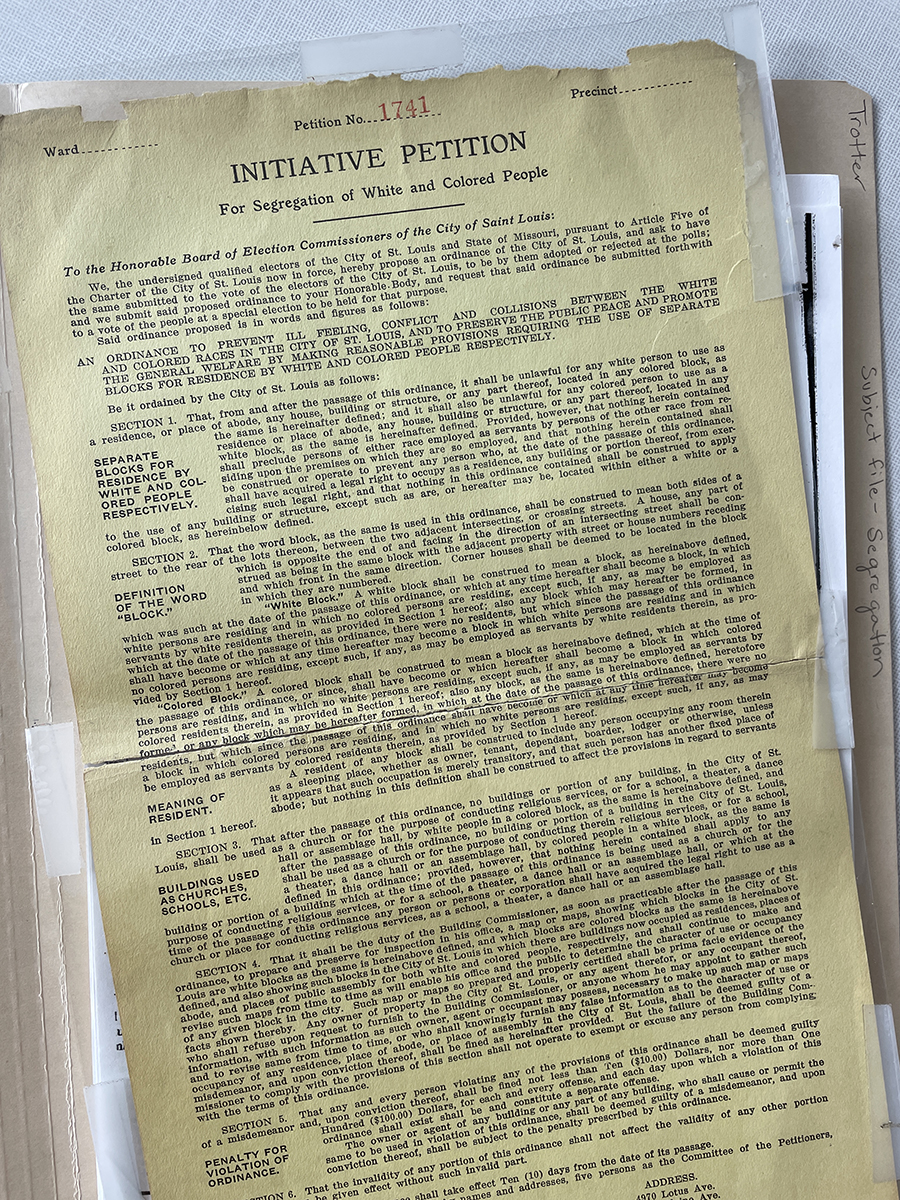 "The collection also includes aspects of the history of CMU that we haven't come across in previous collections," Johnson added. "For example, Professor Trotter co-chaired a commission on the status of underrepresented minorities at CMU that produced a report in 1995 — we have that report, a valuable document that shows what it was like to be a minority student during the 90s, thanks to his collection."
In the future, the Archives will receive a second accrual. This portion will include more recent materials, many of them digital files, that focus on Trotter's work since 2012 on African American urban life and reparations in Pittsburgh.
"Traditionally in our field archivists look primarily at the past — but we've made an effort to be more proactive in collecting, and to seek out materials that are being produced in real time," Johnson explained. "Professor Trotter continues his important research today, and it's exciting to think that we'll be a part of preserving that work and making it accessible to the community."
In addition to the collection, the Archives also recorded Trotter's oral history as part of the Oral History Program. The interview paints a narrative that connects his early life and eventual career trajectory, from his working-class family and high school vocational classes to his research focusing on Black labor.
On November 15 at 4 p.m., the Libraries is hosting a special virtual event to celebrate Trotter's distinguished career and announce the processing of his academic papers in the Archives. "Heading to the Point: A Journey through History, Exploring the Black Urban Experience in Pittsburgh" features a conversation between Trotter and Vice Provost for Diversity, Equity, and Inclusion and Chief Diversity Officer Wanda Heading-Grant. The insightful conversation will reflect on Trotter's extensive career at CMU, where he has made lasting contributions to the fields of history and social justice.
"Heading to the Point: A Journey through History, Exploring the Black Urban Experience in Pittsburgh" is a virtual event. Register to receive a link to attend.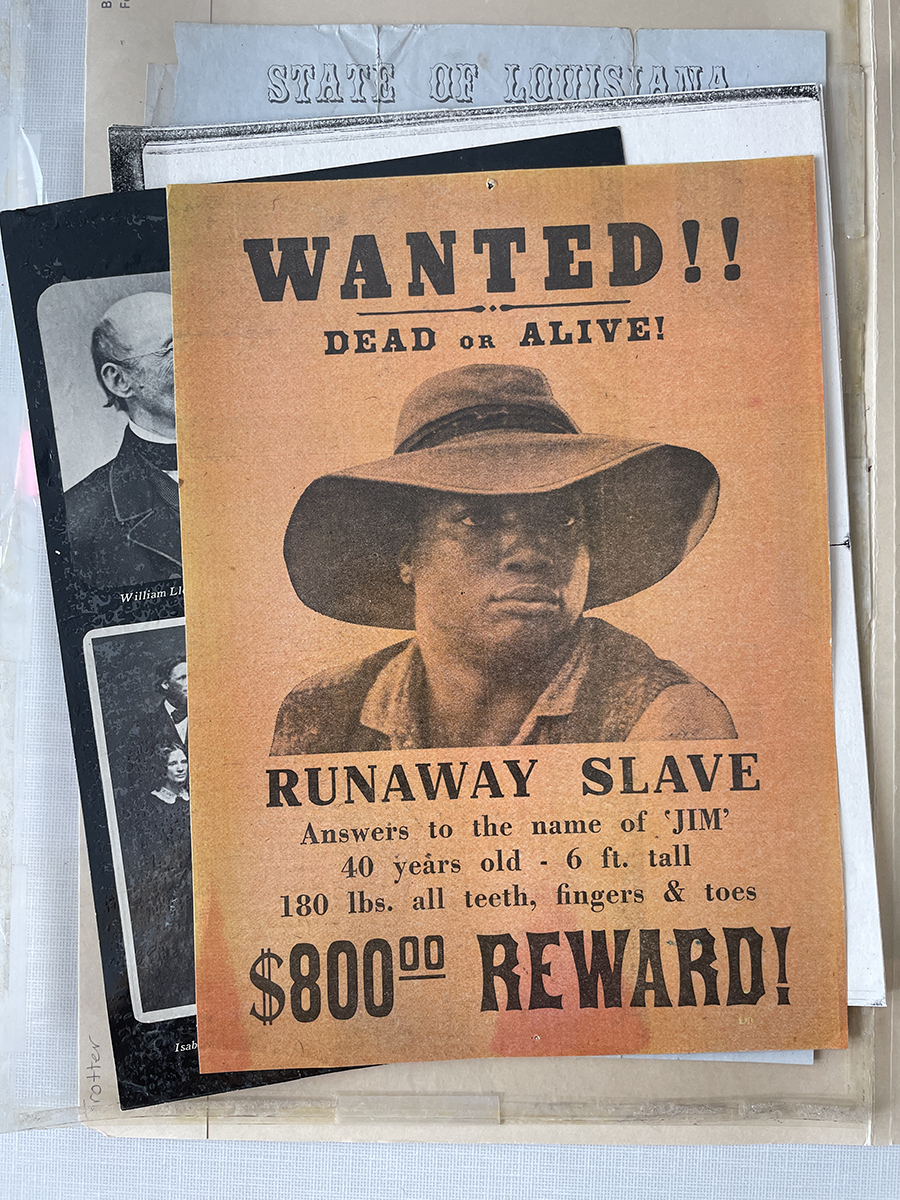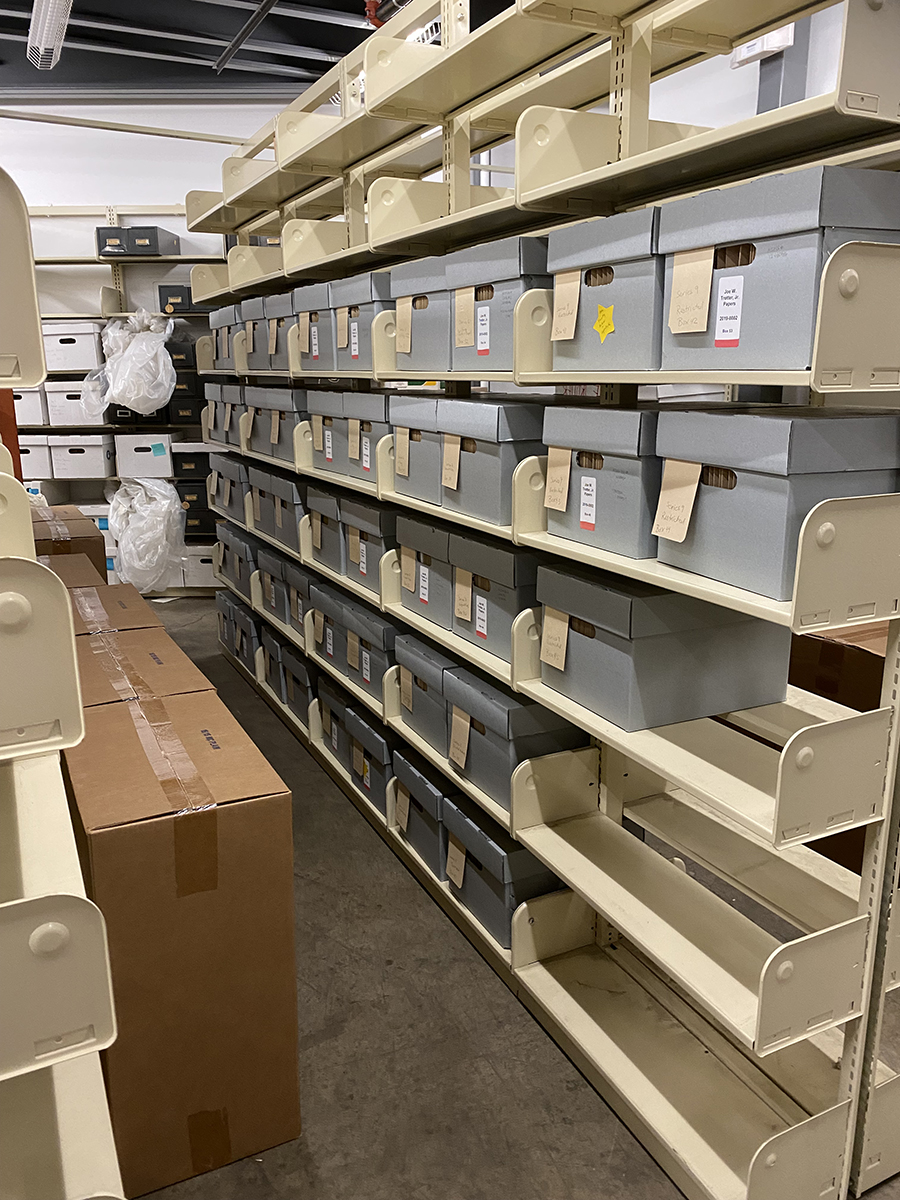 by Sarah Bender, Communications Coordinator