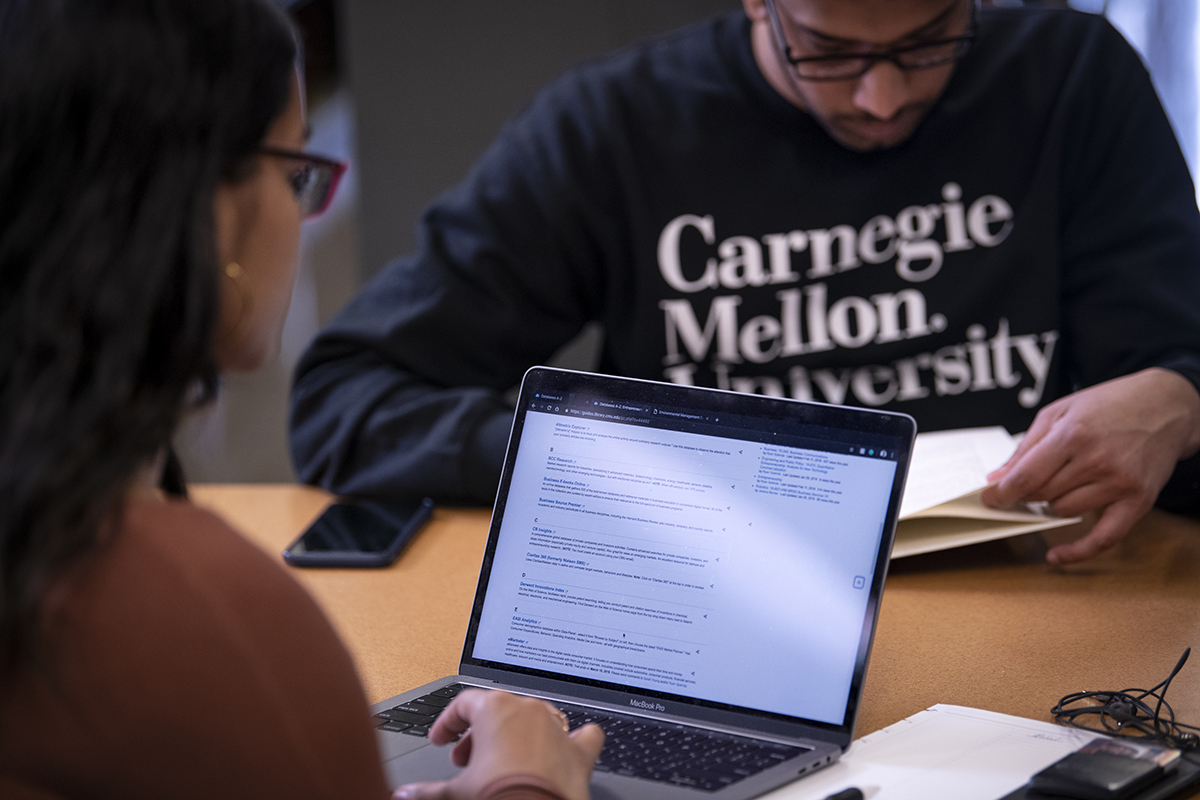 "Ask Andy," the University Libraries live chat service, offers a way for Libraries experts to respond to questions from the community on weekdays from 9 a.m. to 5 p.m. Now, beginning November 10, the Libraries is piloting a new chatbot in order to address user questions during weekends and overnight hours when staff is not on duty.
The chatbot is equipped to handle several key categories of questions: Finding and/or accessing an article or book, interlibrary loan (ILLiad/EZ Borrow), library hours, library account (fines, borrowing, etc.), course reserves, library spaces, and library services. It is rule-based, rather than AI-driven, and was developed by a team at the Libraries to address some of the most common user needs. Users can expect to receive information on each category as they select options presented to them during the chatbot experience.
While this feature is not intended to be an in-depth question-and-answer-based service like the live chat, it has the capacity to point users to specific areas of the website that explore their topic of interest. It can help provide a starting point, narrowing a search of the Libraries' many offerings to the most relevant information.
"Our hope is that the chatbot will be able to facilitate quick and easy questions during off hours and on weekends," explained Librarian Ryan Splenda. "Our website is filled with a wealth of information, and this is a way for us to bridge the gap and make it more accessible."
Through the website, users have additional options to address more in-depth or specialized questions. You can schedule a consultation with your departmental librarian or Data and Code Support. For questions about the University Archives, Special Collections, and Data, Code, and Publishing, reach out to those specific units.
If you're not sure who to meet with or where to start, you can also submit a ticket to receive help from staff and faculty in the Libraries who manage the libraries' services, as well as research specialists in Humanities, Business, Social Sciences, Art, Architecture, Music, Science, and Engineering.