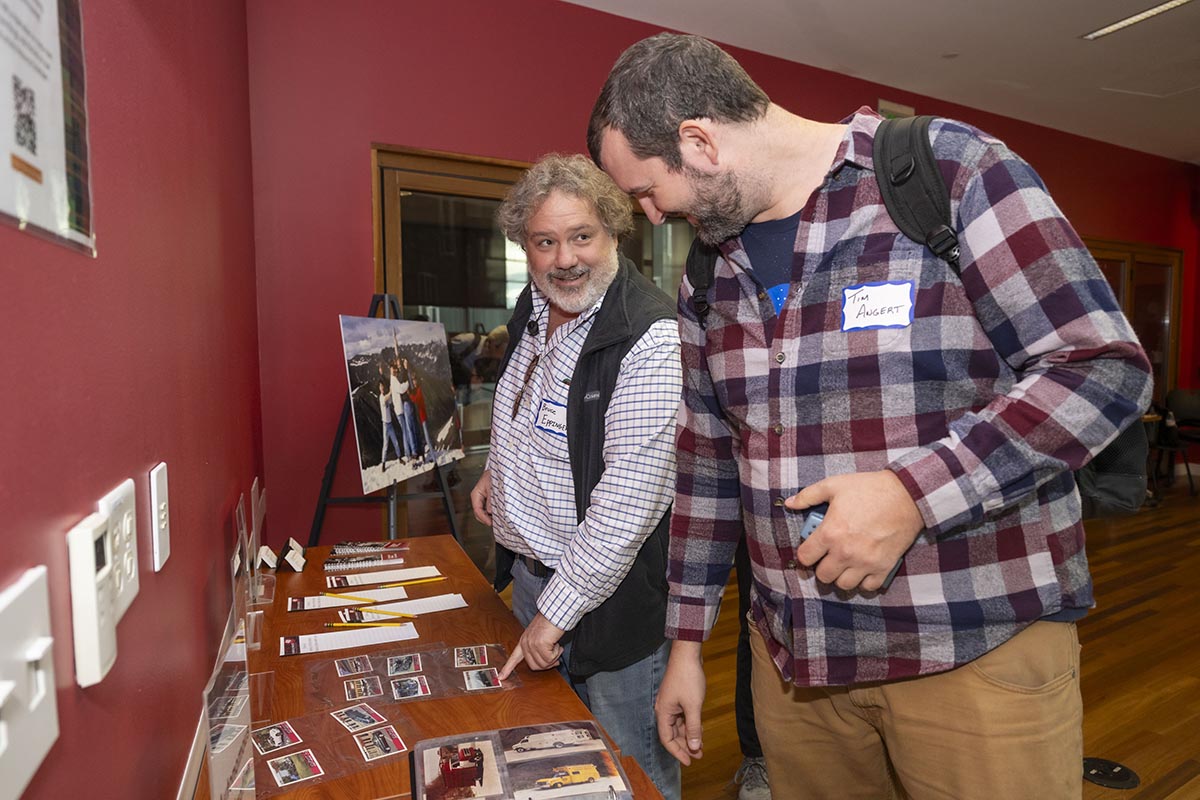 Bruce Eppinger (CIT '86) and Tim Angert, Machine Shop Manager for The Robotics Institute
Current and former faculty, staff, and students gathered to reminisce about their time at the Field Robotics Center (FRC) at "The Robotics Project Celebrates Field Robotics at 40" during the FRC's 40th anniversary celebration.
The Libraries' University Archives is proud to be the home of The Robotics Project, a multi-phase, multi-year partnership between the University Libraries and the School of Computer Science to create a home for the past, present, and future of robotics. The goal of the project is to capture a wide breadth of stories about the research, impact, and experiences of the robotics community across the university and around the world by preserving collections and sharing them through educational and public programming.
At this event, held October 20 and 21, visitors celebrated the legacy of field robotics at CMU and connected with the archivists who were on hand to share photos, memorabilia, and other related historical documents. Attendees reflected on the projects they created and the people they worked with at the FRC, and assisted archivists in identifying materials already donated to the archive to provide further context for future research.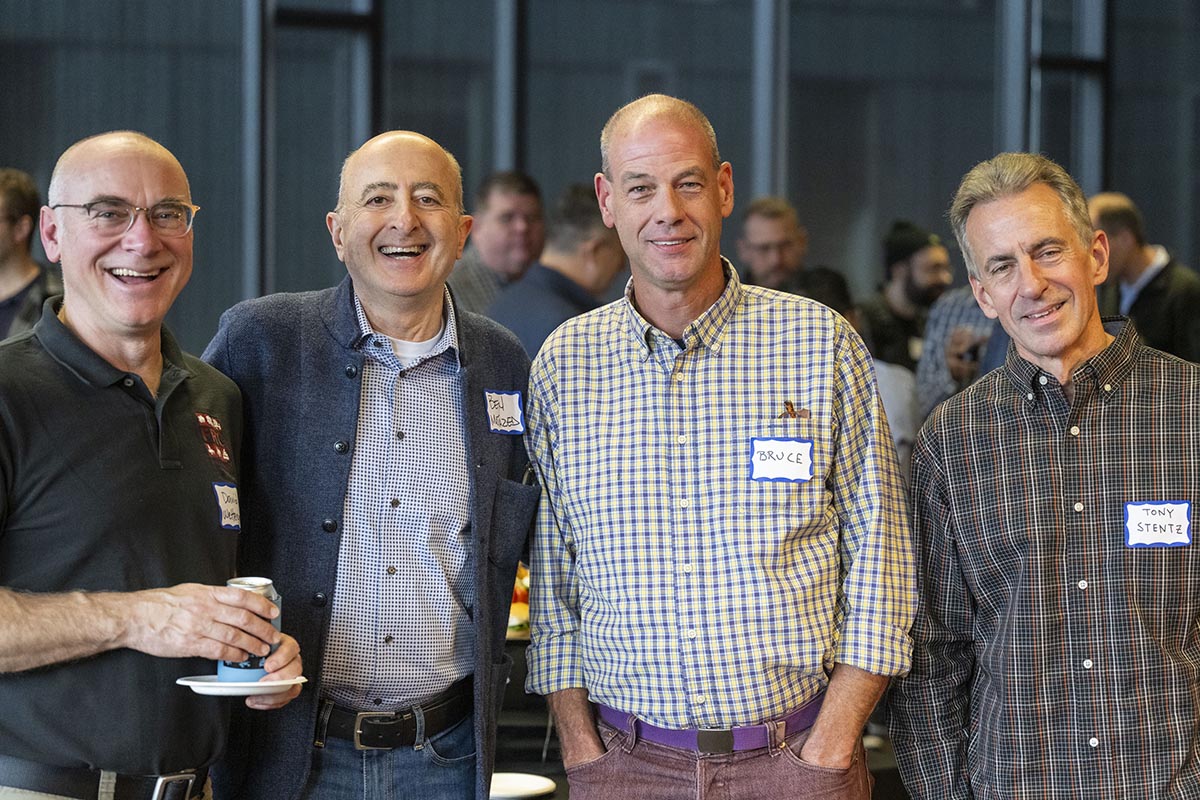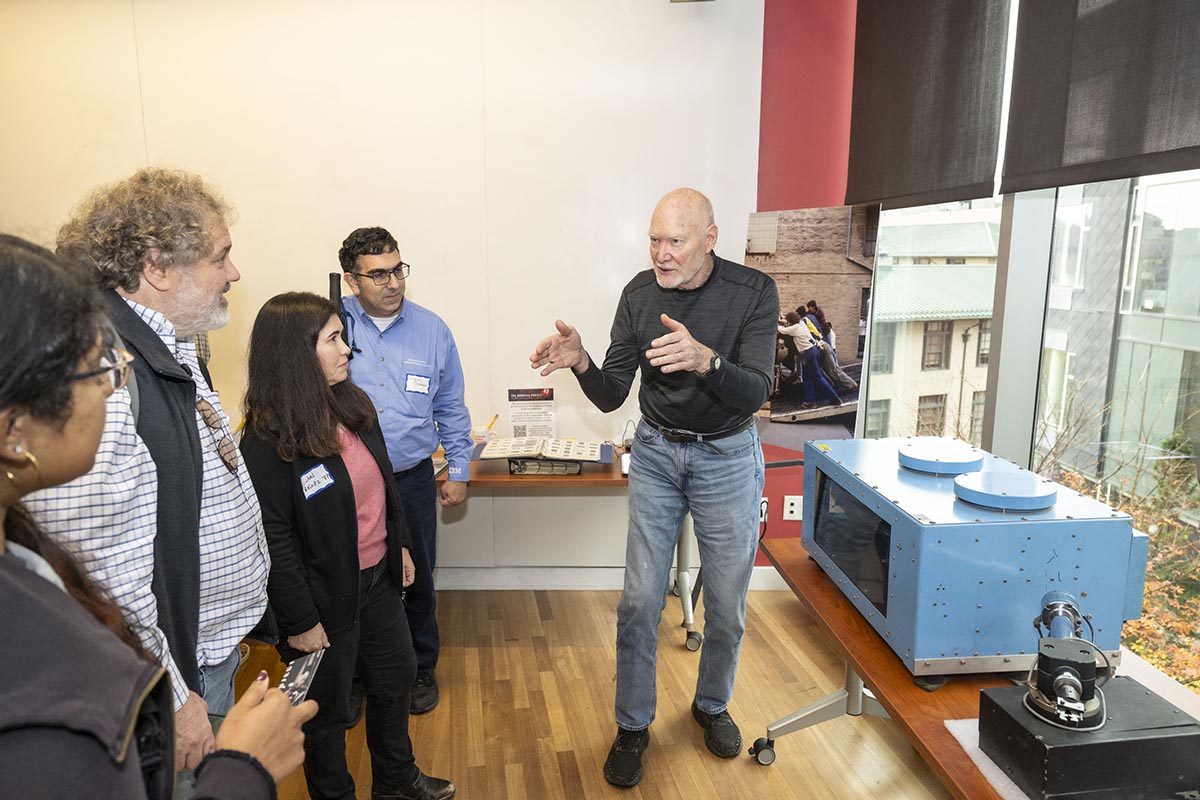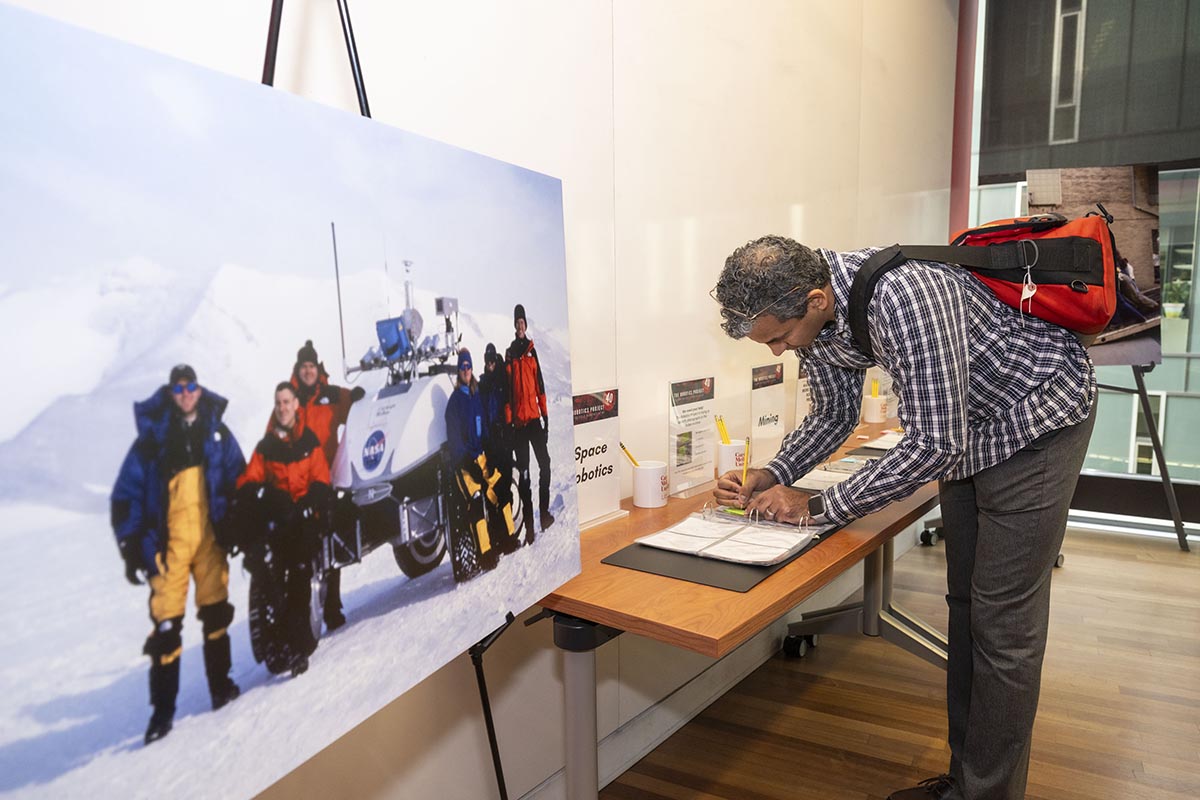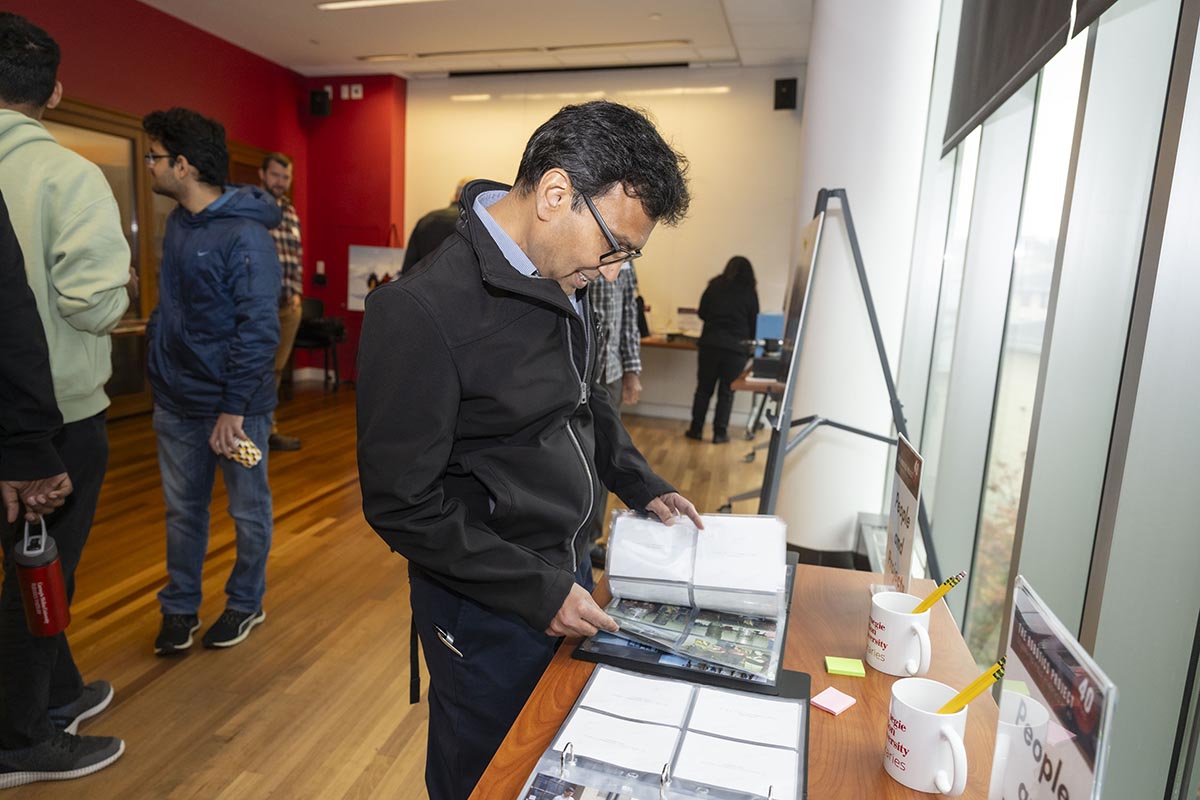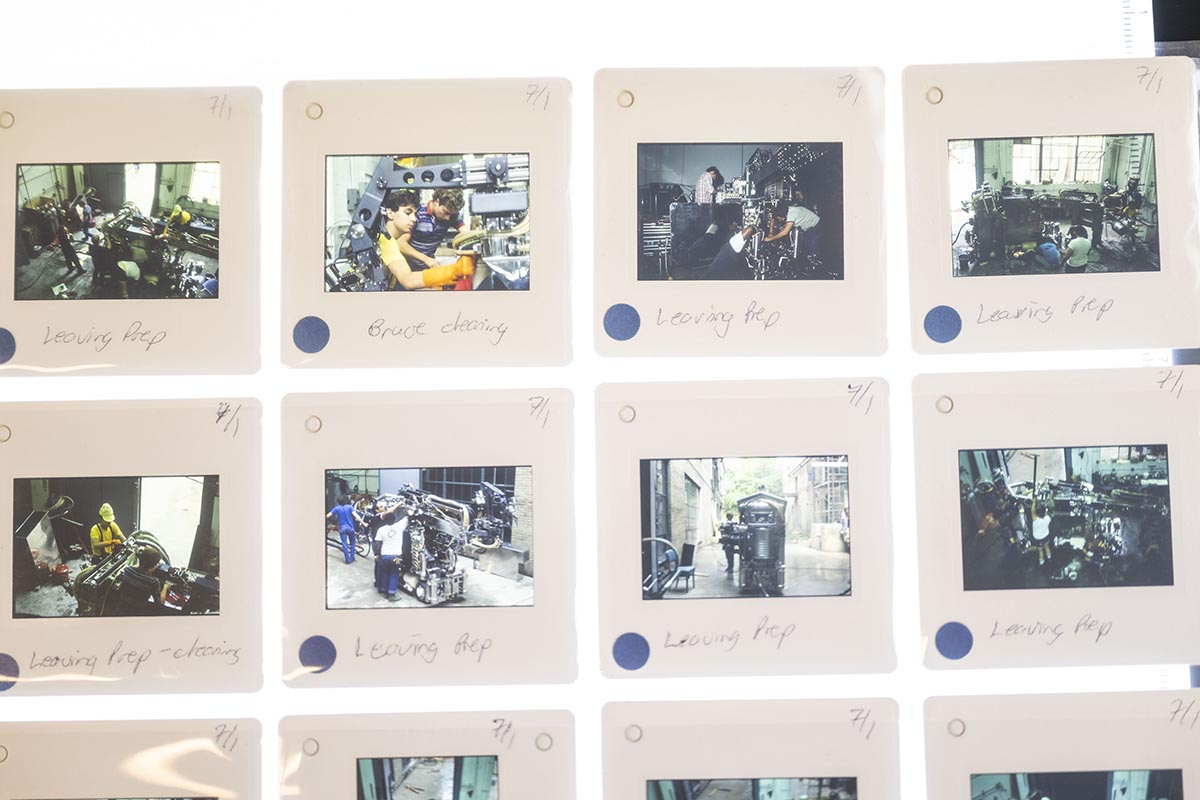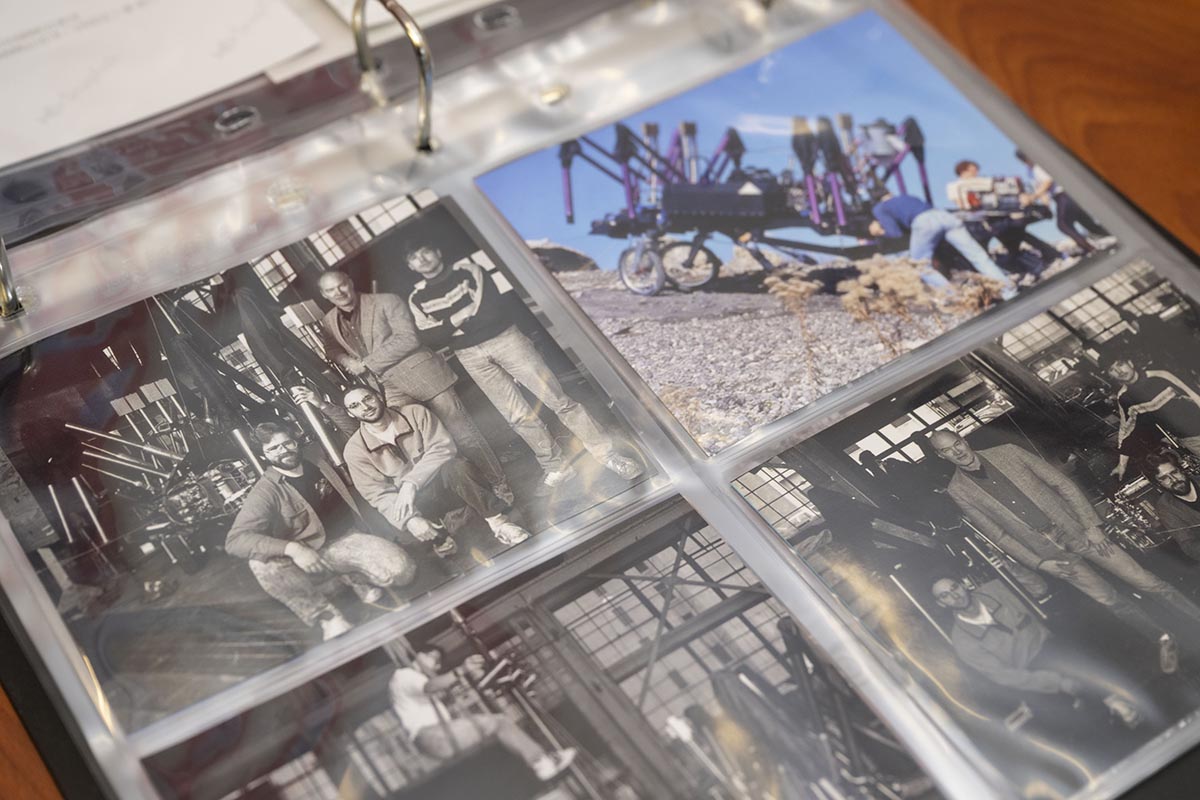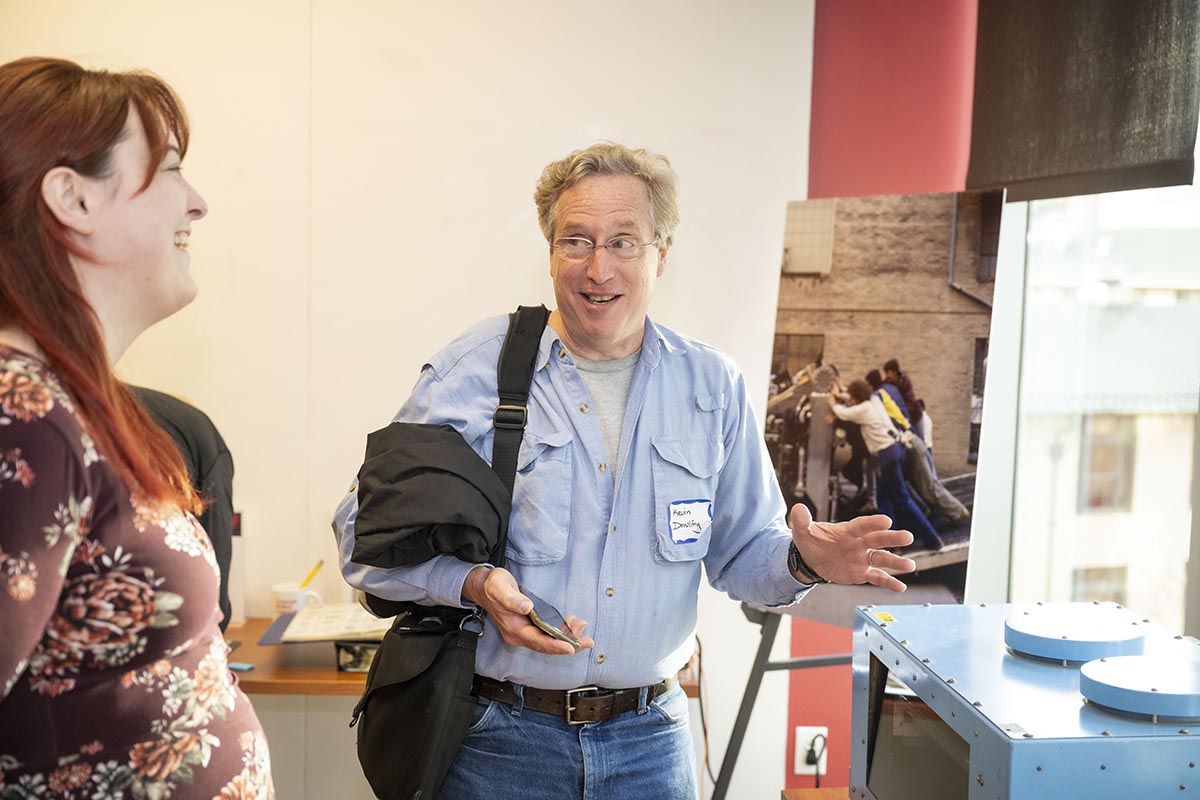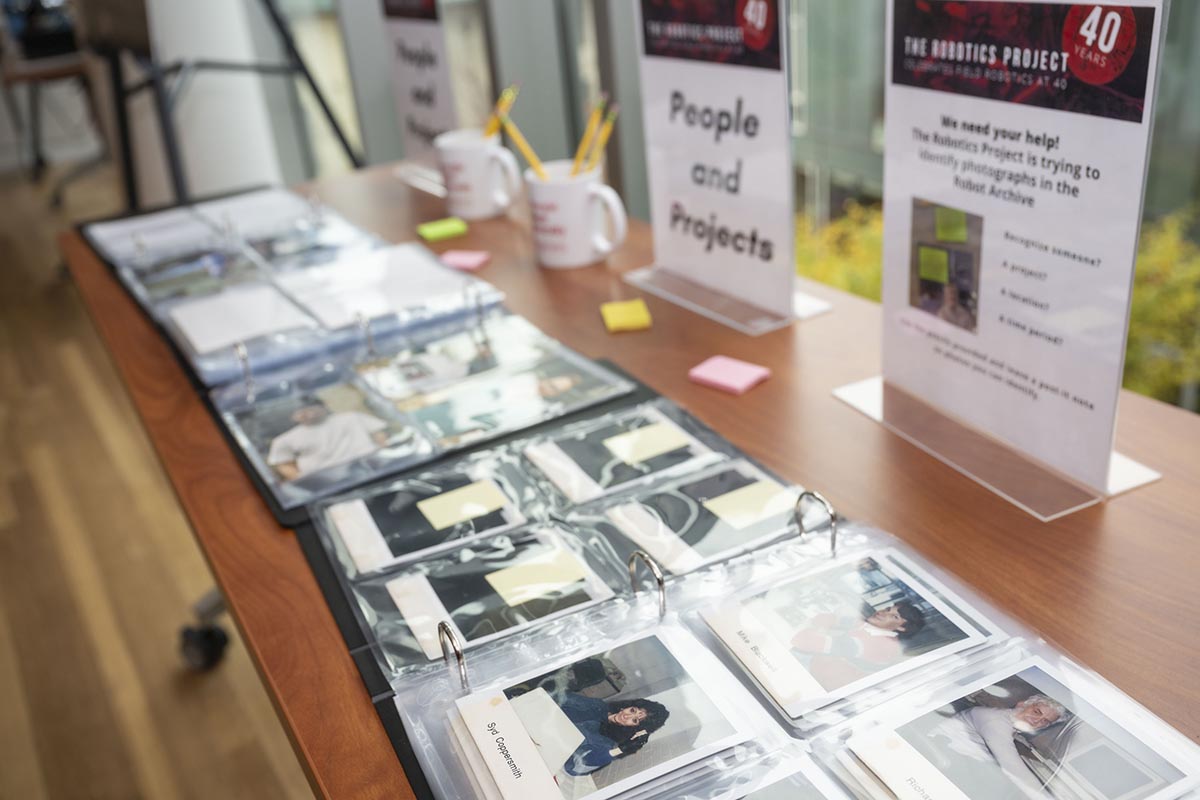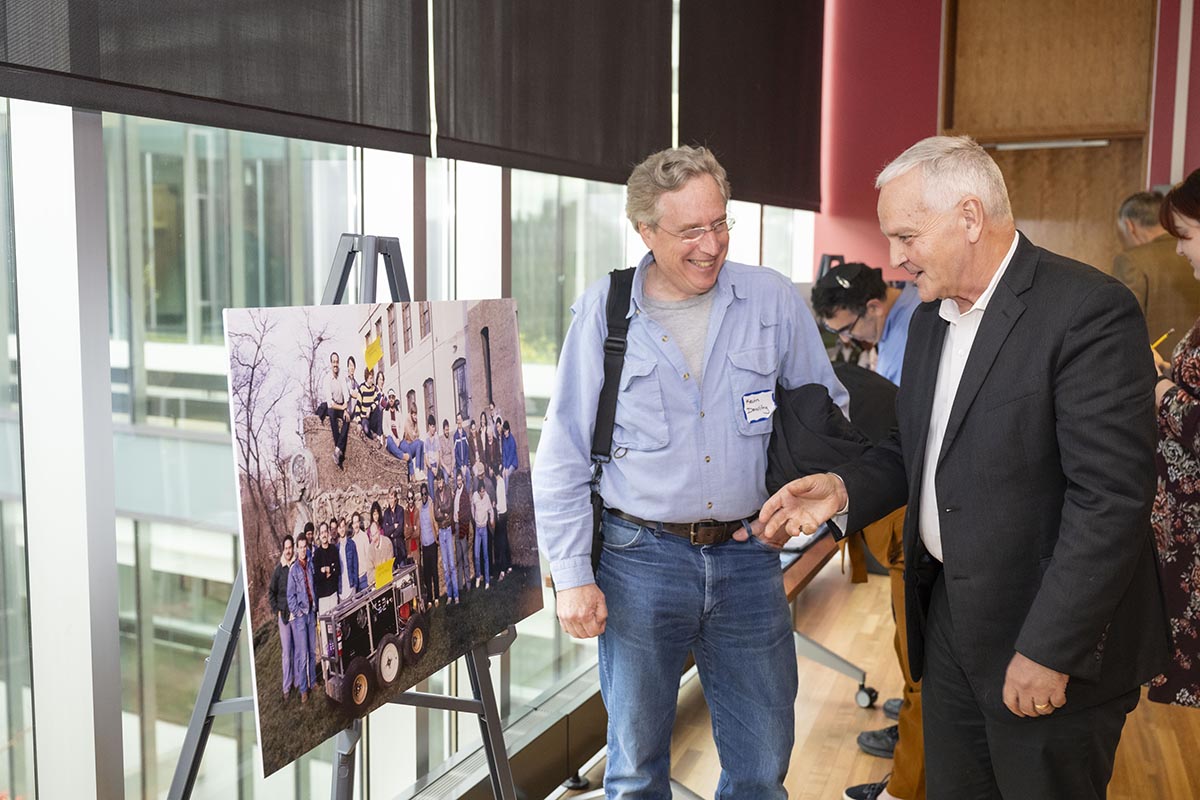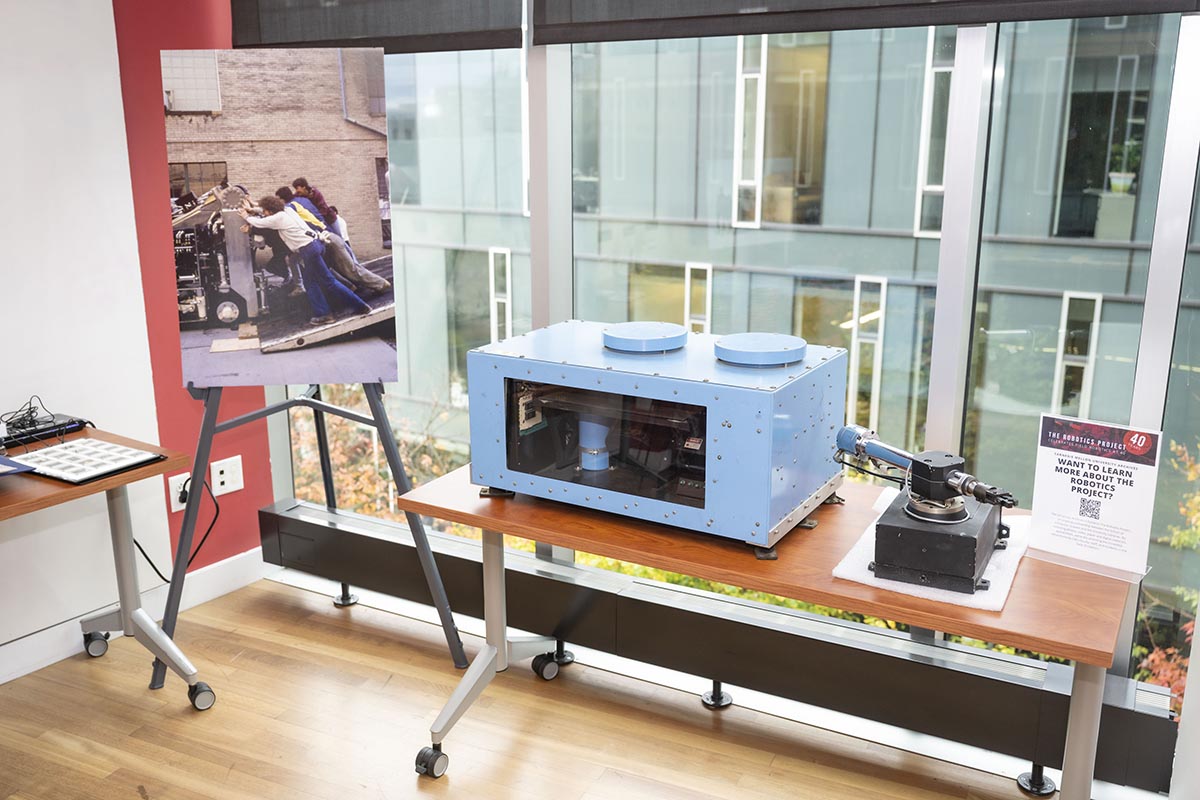 by Sarah Bender, Communications Coordinator