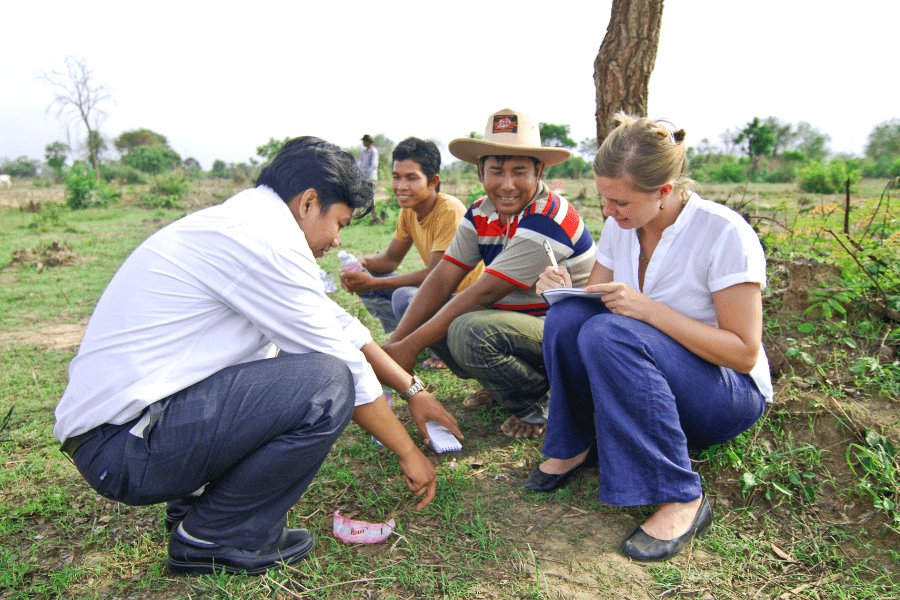 Director of Sustainability Initiative Alexandra Hiniker reflected on her spring 2020 mini course Local Advocacy for Global Change in a recent Department of Modern Languages feature. The story explores Hiniker's approach to sustainability, and how it connects to the goal of reducing inequalities that is held by courses in the Department of Modern Languages.
Centering Equity in Sustainability
When it comes to the topic of sustainability, many people tend to think of issues like recycling, deforestation and climate change. But few may realize that broader social issues of language, culture, and equity are central to addressing the world's most pressing sustainability challenges.
This tendency to view sustainability from a purely environmental perspective is something that Alexandra Hiniker, director of The Sustainability Initiative at Carnegie Mellon University, challenged when teaching her mini course Local Advocacy for Global Change.
"When I said 'sustainability,' a lot of students initially focused on the environment, recycling or similar issues. They didn't consider how their work could impact the broader community," she said.
Image from Dietrich College of Humanities and Social Sciences