Celebratory display of Shakespeare's folios continues to captivate audiences at The Frick Pittsburgh and CMU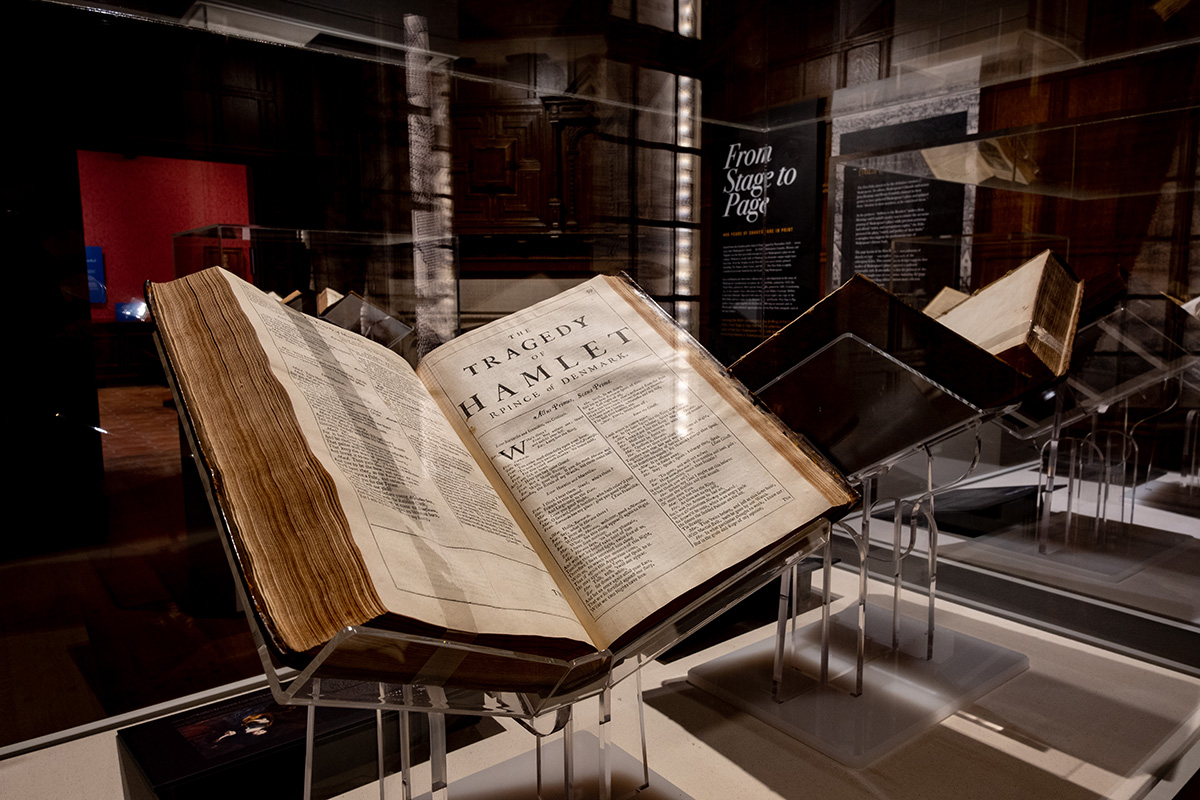 Carnegie Mellon University Libraries and The Frick Pittsburgh are pleased to announce the extension of "From Stage to Page: 400 Years of Shakespeare in Print." Due to tremendous popularity and an enthusiastic response from visitors, the exhibition, which showcases all four of the celebrated playwright's folios, will now be on view at The Frick Art Museum through March 10, 2024.
Originally planned to conclude on October 1, 2023, the extension of "From Stage to Page" provides an extended opportunity for Shakespeare enthusiasts and history-lovers to get an up-close look at the Bard's timeless works. Printed in 1623, the First Folio, or "Mr William Shakespeares Comedies, Histories, and Tragedies" is the earliest comprehensive compilation of Shakespeare's works in print, and preserves some of the playwright's best-known works, including "Macbeth," "The Tempest," and "As You Like It." "From Stage to Page" offers the chance to see a rare, surviving copy of the First Folio, one of only 230 in the world.
"Inventing Shakespeare: Text, Technology, and the Four Folios," the companion exhibition to "From Stage to Page," is located at the Hunt Library Gallery on Carnegie Mellon University's campus. Now extended through May 16, 2024, the exhibition explores the technologies and computational tools used to study the four folios since 1950. Rightly called "the most thoroughly studied early modern book," the First Folio has given rise to a range of scholarly tools, techniques, and technologies. The focus on the technology of literary research speaks to CMU's culture of innovation, collaboration, and technological inventiveness.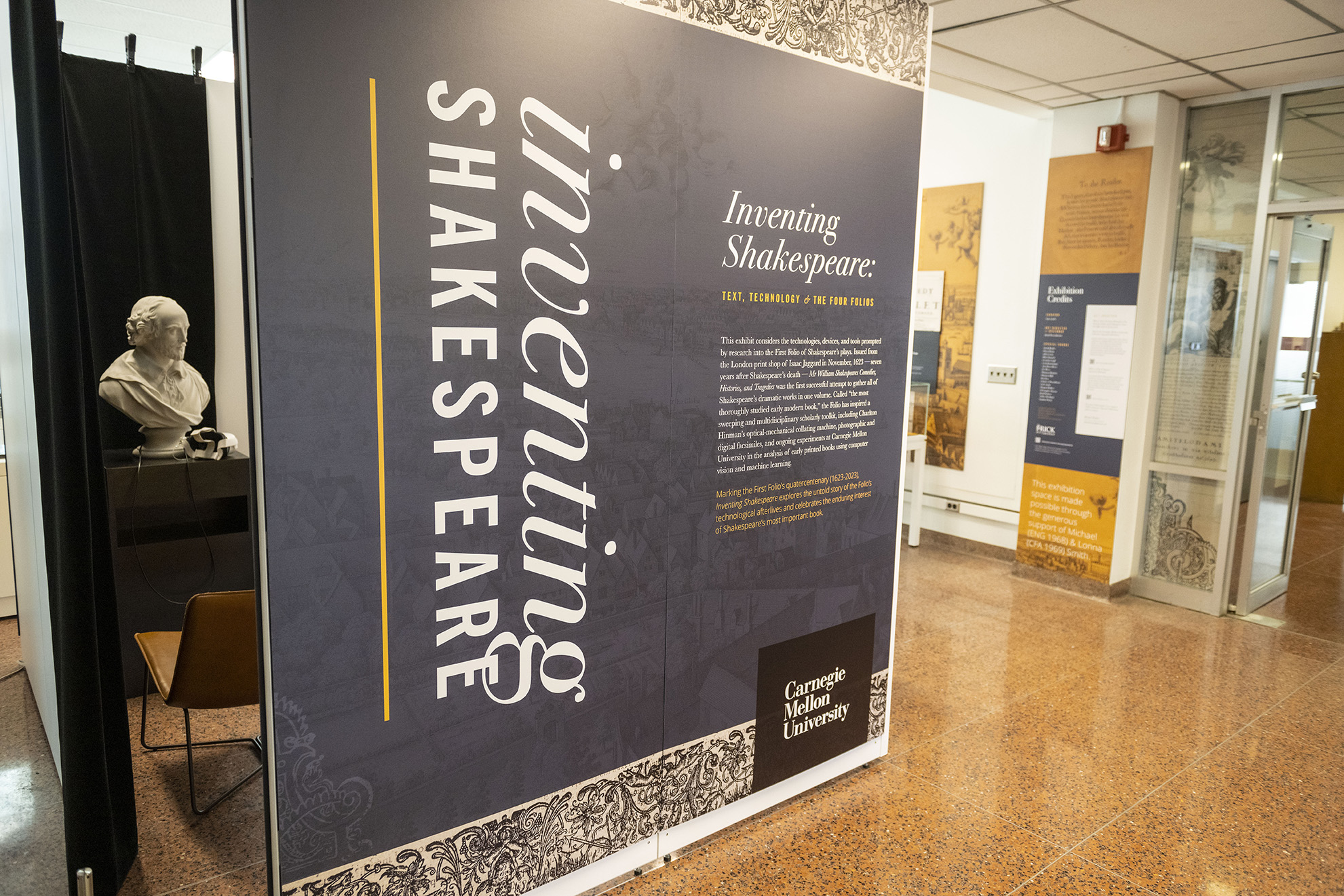 by Shannon Riffe, Associate Dean, External Relations