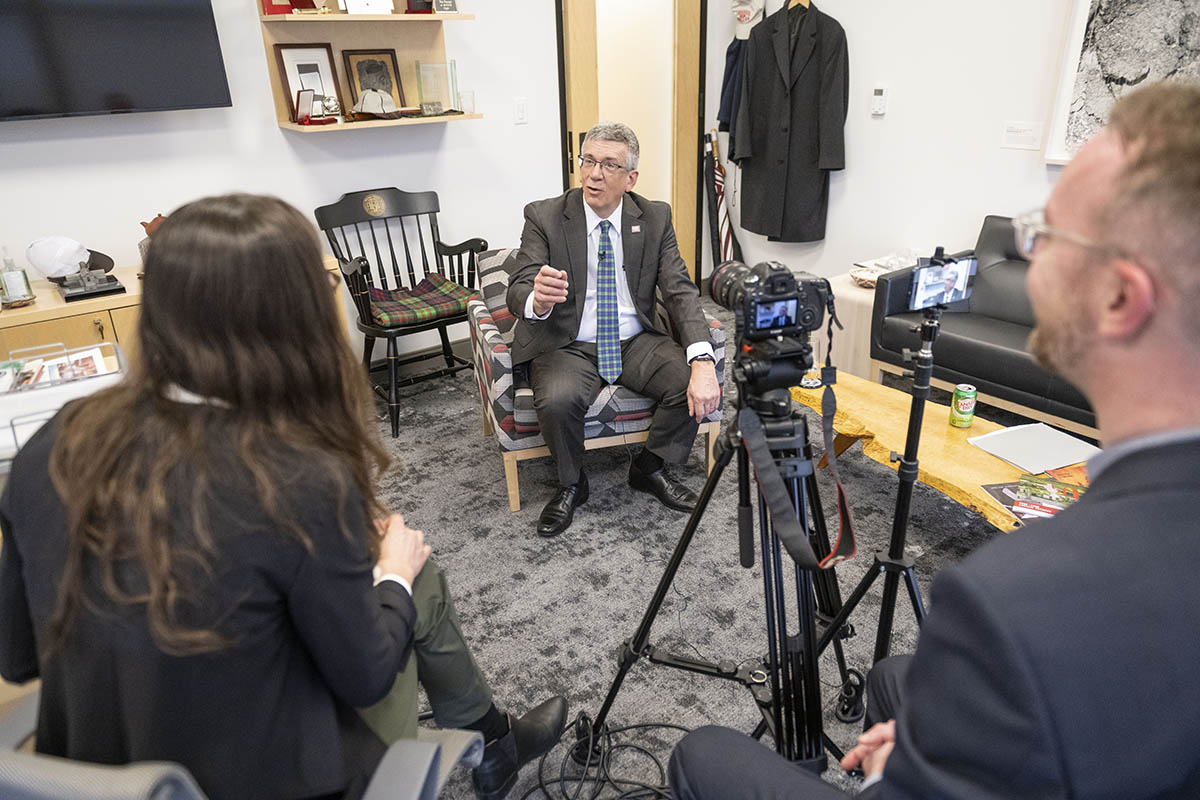 An early interest in engineering led James H. Garrett, Jr., his parents, and siblings to make frequent stops at bridges on family road trips. Amid the occasional groan and eye roll from a sibling or two, the sight of the New River Gorge Bridge and other constructed wonders bolstered Garrett's interest in engineering and led to a civil engineering career that largely consisted of faculty and administrative positions at CMU, including his current position of provost.
In his oral history, Garrett compares the CMU of his student days to today. When he attended CMU in the late 1970s, the school was advertised as "the professional's choice." It was a place where companies would seek talent. The education was rigorous and that showed in the student retention rate. Looking at CMU today, Garrett says that while the educational standards are still high, there is more support for students to thrive. He also mentions that the campus is much nicer. Instead of one eating option, The Tartan Grille, the campus boasts a number of dining options. There's also things like landscaping!
A throughline through Garrett's interview is the role of leadership as a service. He discusses how different forms of leadership progressed CMU from "the professional's choice" to a world leader in education.
The Carnegie Mellon University Oral History Program records the real-life memories and perspectives of those who experienced the history of CMU. These interviews do not just inform listeners of the events' histories—they tell the story of how the events were experienced. We preserve the interviews in the University Archives for current and future generations. We share these histories through podcasts, live events, and educational and public programming.