Libraries Celebrates 10 Years of Dean Keith Webster's Leadership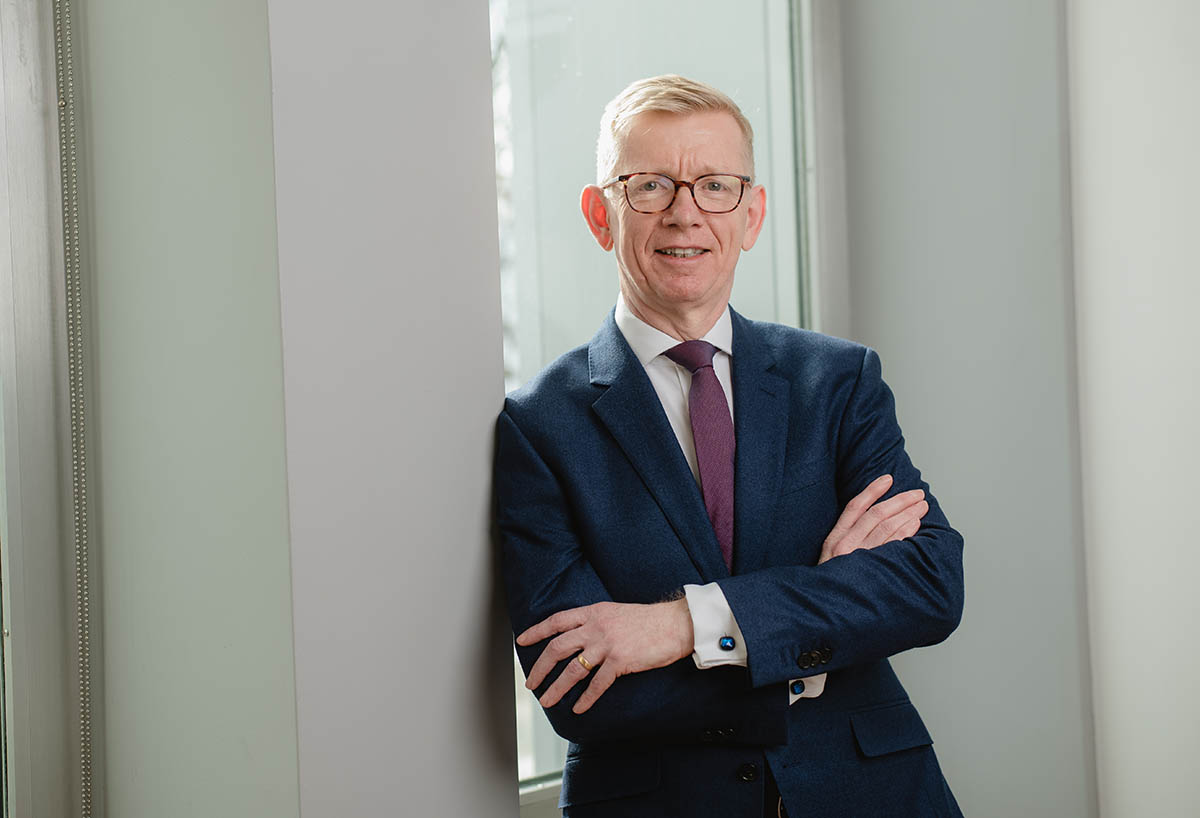 by Sarah Bender, Communications Coordinator
Transforming the Carnegie Mellon University Libraries into a library of the 21st century has been not a sprint but a marathon. Luckily, Helen and Henry Posner, Jr. Dean of the University Libraries Keith Webster has proven to be up to the challenge with a vision for this evolution.
Over the past 10 years, Webster has expanded the Libraries' impact across campus, among the research community, and even around the world. Under his direction, the Libraries has become the scholarly destination for new students, seasoned scholars, and innovative leaders working in areas like open science, sustainability, and more. In honor of a decade of exceptional leadership, here are 10 major areas Webster has influenced at CMU.
1. Redefining the Libraries' Role
An unconventional leader, Webster has redefined the role of a library in CMU's academic environment. He has implemented new ways to use library spaces, support the entire research lifecycle, and engage with new areas like machine learning and AI.
In recognition of his transformative vision, he was installed as the inaugural Helen and Henry Posner, Jr. Dean's Chair for the University Libraries in 2022. The endowment for the dean's chair, which was made possible as part of a $16 million grant from the Posner Foundation of Pittsburgh, provides resources to advance strategic priorities and strengthen the CMU Libraries collections.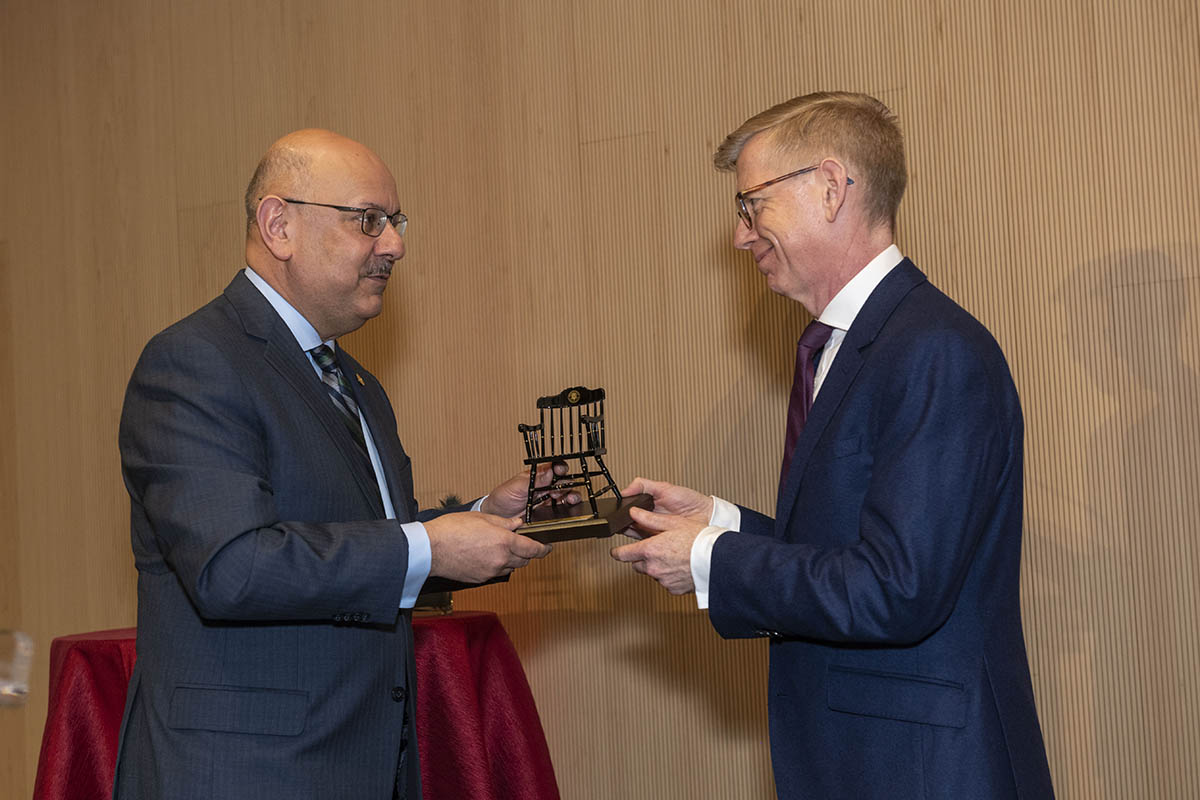 2. Making a Splash at CMU
Webster has made it a Libraries priority to highlight campus history and make it accessible to everyone. During his tenure, the Libraries has received gifts to digitize the General Photograph Collection and preserve robotics history through the Robotics Project. The Libraries has found its collecting niche as a leading academic resource in the history of computing, cryptography, and robotics, and now includes the Hunt Library gallery, which has been used to showcase Buggy, robotics research, and more.
Webster can also frequently be seen supporting campus initiatives through events like Douse-a-Dean, Giving CMU Day, and the Spring Carnival 5k race.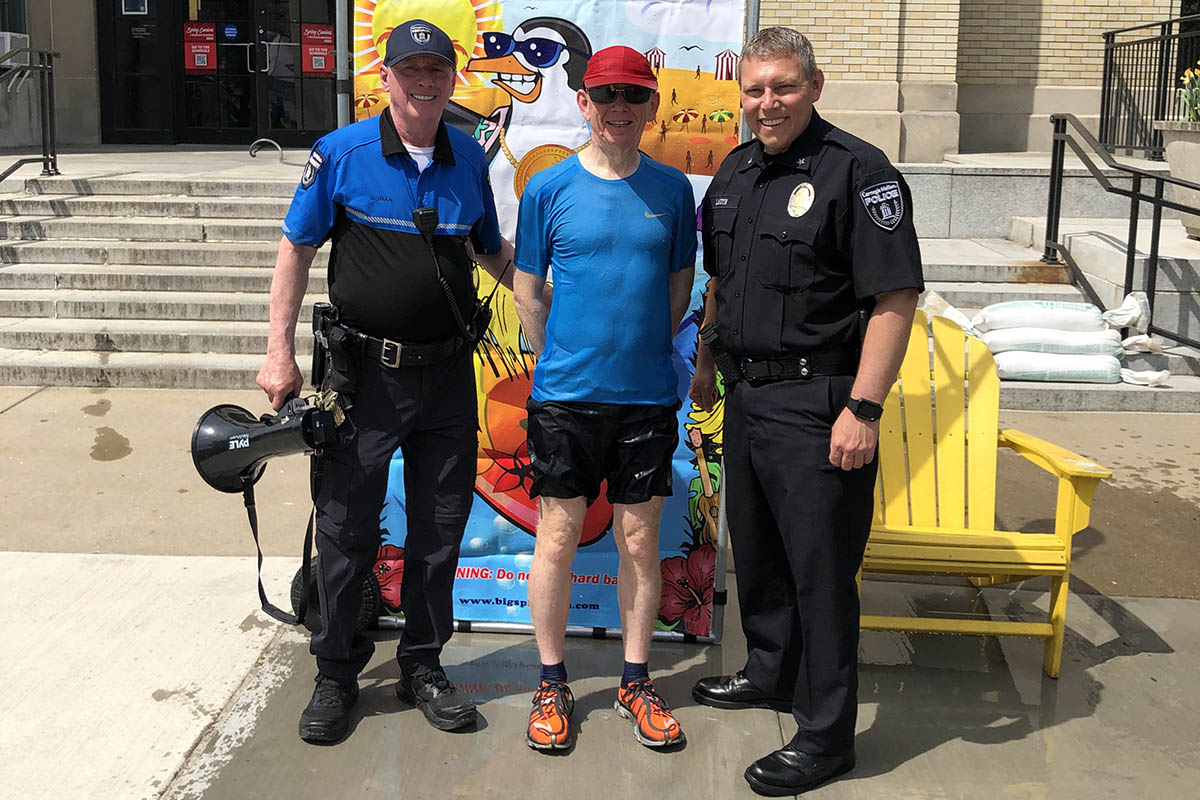 3. Breaking Research Boundaries
As the research landscape continues to transform, the needs of researchers evolve as well. Webster has identified key areas of growth to ensure that the Libraries remains situated to support the big dreams and bold advances of tomorrow's groundbreaking thinkers and visionary leaders.
In 2018, Webster established one of the first open science programs housed within an academic library in the U.S. to support collaborative, transparent, openly accessible, and reproducible research across all disciplines at CMU. Then, in 2021, he received a grant of $650,000 from the Alfred P. Sloan Foundation to establish the Carnegie Mellon University Open Source Programs Office (OSPO). The OSPO serves as a center of competency and community convener for open source activity across campus.
4. Inspiring Interdisciplinary Learning
Webster hasn't let traditional borders limit his vision. He also serves as the director of Emerging and Integrative Media Technologies, leading both CMU's Entertainment Technology Center (ETC) and the Integrative Design, Arts, and Technology (IDeaTe) network. These groundbreaking programs are the heart of interdisciplinary learning and collaboration on campus, expanding on CMU offerings with an interactive entertainment graduate degree and 10 undergraduate minors that merge technology and creativity.
5. Celebrating Carnegie Abroad
As Carnegie Mellon's only Scottish dean currently on the roster, Webster has taken it upon himself to underscore this special connection to Andrew Carnegie. He has delivered two lectures in Scotland in recognition of Carnegie Mellon's founder — one on the 100th anniversary of Carnegie's death at the world's first Carnegie Library, and the other at the Andrew Carnegie Birthplace museum in March 2023.
The lecture at the Birthplace museum, part of a series of "Carnegie lectures," focused on the history of Carnegie Mellon, from its origins as Carnegie Technical School in 1900 through its reputation in computer science, engineering, and the arts today. Webster emphasized Carnegie's commitment to education, referring to him as the "patron saint of libraries."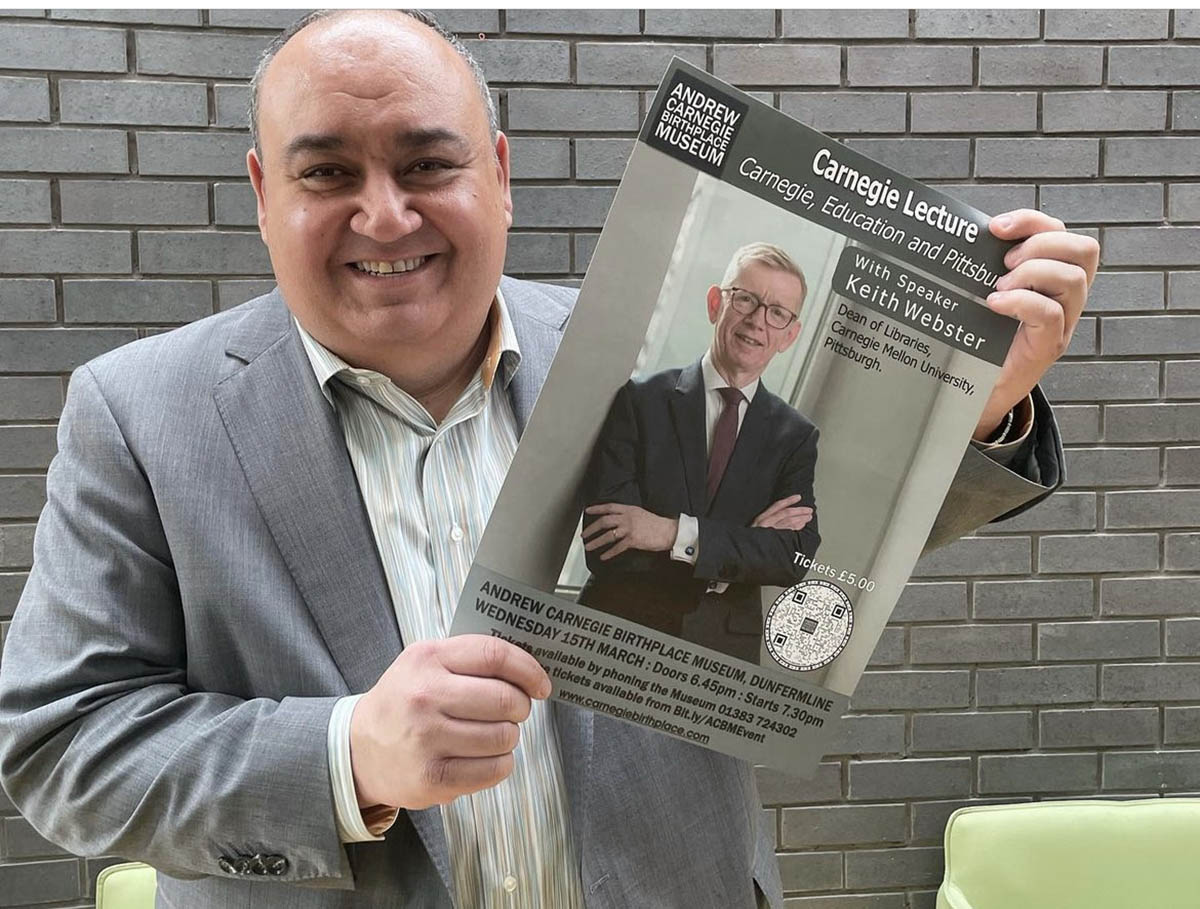 6. Connecting Global Scholarship
Webster's connection to global scholarship is strengthened by the annual Three Minute Thesis competition, which he brought to campus from his previous position at the University of Queensland in Australia. Since 2013, CMU doctoral candidates from all seven schools and colleges have joined students at over 900 universities across more than 85 countries worldwide in presenting their research for a general audience.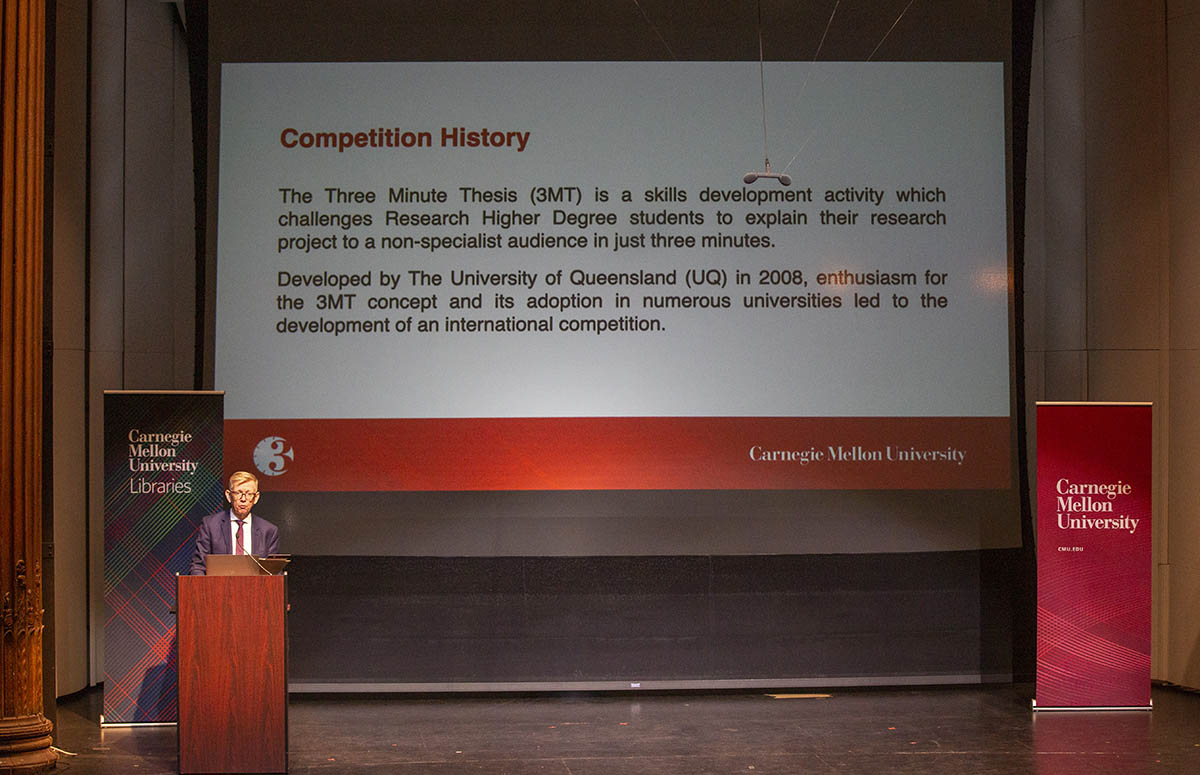 7. Protecting the Planet
As the first university to publish a Voluntary University Review in 2020, CMU is known as a leader in sustainability. At the Libraries, Webster has created a home for CMU's Sustainability Initiative to push boundaries in environmental protection, social equity, economic justice, and more.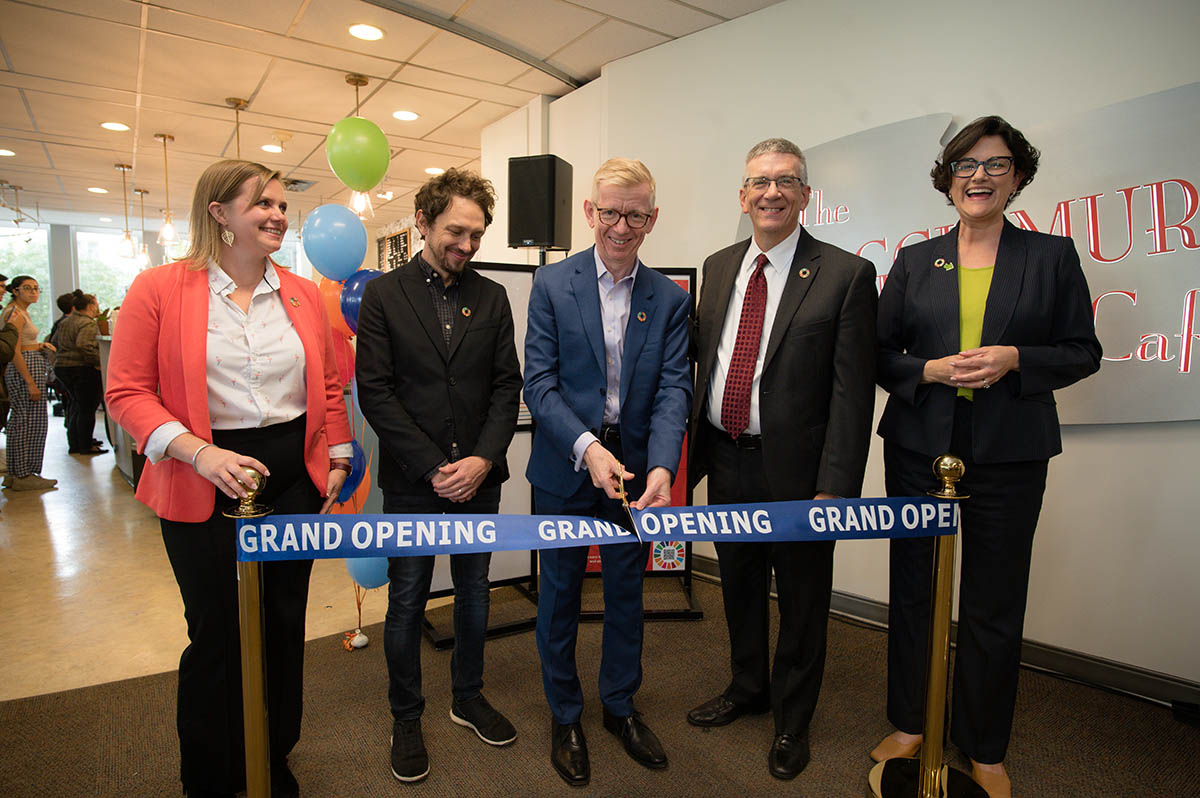 8. Advancing AI Innovation
AI was invented at CMU, and through the Libraries, Webster has recognized the rich past and future potential of the field throughout campus and beyond. By supporting the integration of AI tools into the research lifecycle, cosponsoring AI events with Computing Services and the School of Computer Science, and speaking on topics like AI and communication, he has ensured that the Libraries is an essential part of the conversation about what AI can accomplish and what it means to use it.
9. Promoting Diversity
Webster has worked to weave a strong commitment to diversity, equity and inclusion (DEI) into the fabric of the Libraries. During his deanship, the University Archives investigated the absence of diversity in existing collections, and took big strides to increase representations in archival records. The Libraries has also worked to build relationships with various units across campus, including the Office of the Vice Provost for DEI and the Carnegie Mellon Black Alumni Association, to host diversity-focused events celebrating CMU communities.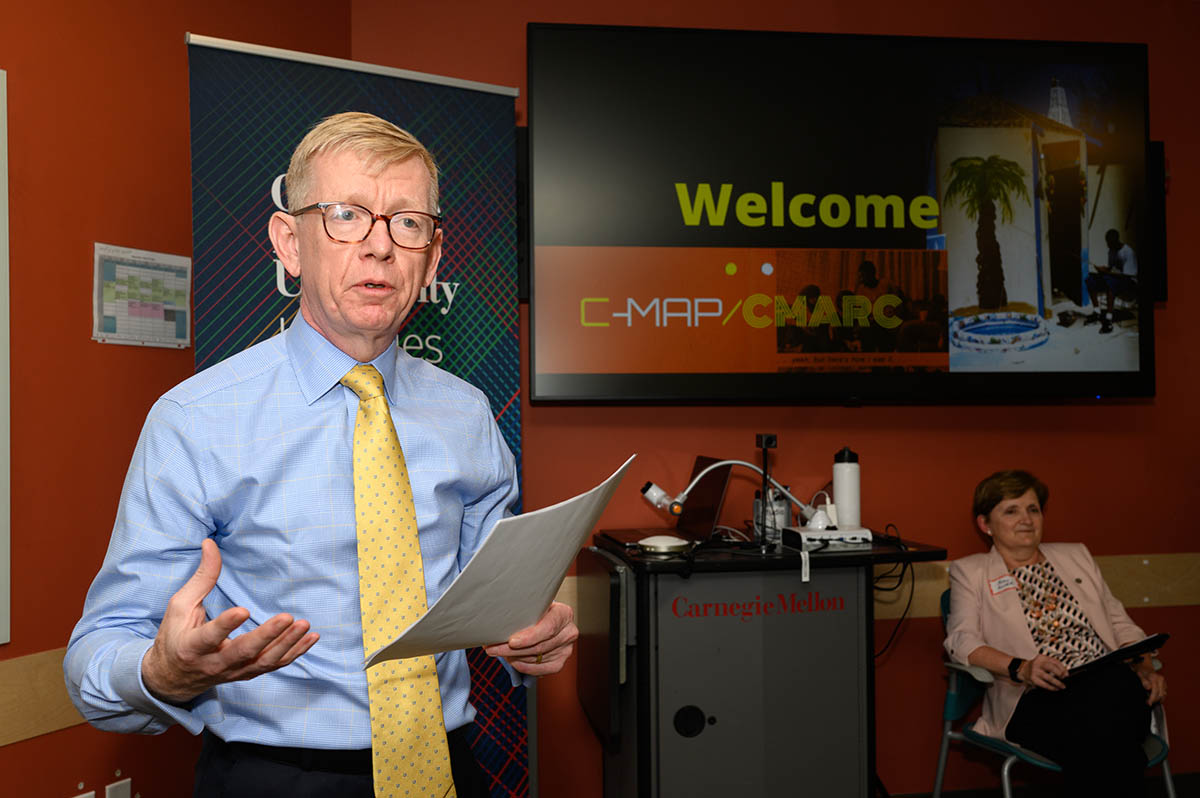 10. Building a Dream Team
While Webster's vision has led the Libraries for the last decade, the work to bring that vision to life has been a collaborative effort across a team of talented, creative employees. Webster has worked to assemble a cohort of staff and faculty to broaden horizons and bring teaching, intellectual collaboration, and creative inquiry to new levels across campus. Their many achievements have put the Libraries on the map in a number of fields, and propelled the significance, reach, and impact of the university.