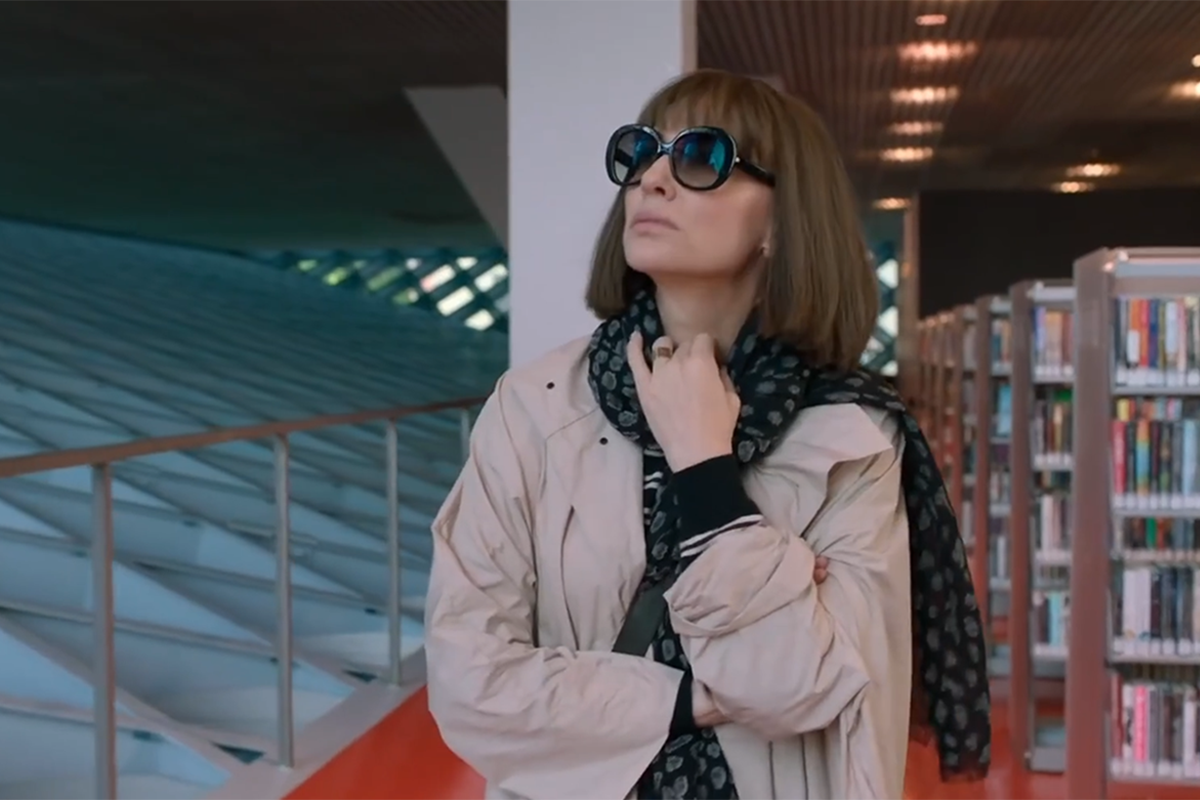 Reviewed by Jan Hardy, Library Specialist.
---
Where'd You Go, Bernadette (DVD-8124)
Cate Blanchett, Billy Crudup, Kristen Wiig, Laurence Fishburne (2019)
Book available in Hunt Library PS3619 .E495 W54 (2012)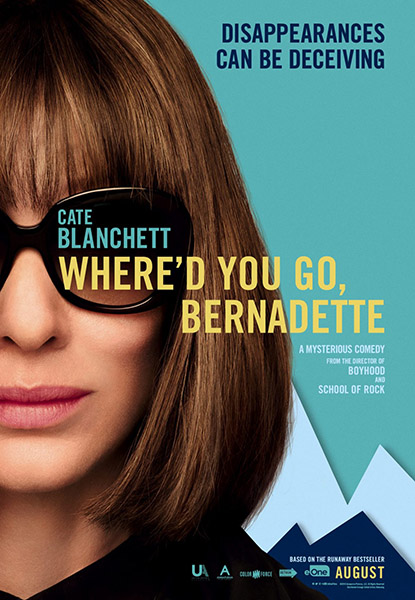 (Rated PG-13) When I heard "Where'd You Go, Bernadette" would be filmed in Pittsburgh, I read Maria Semple's book and eagerly anticipated Cate Blanchette's performance as the sarcastic, eccentric Bernadette. Although her trailer was parked behind Hunt Library, I never got a glimpse of Blanchette, or Billy Crudup who played her software-genius husband, or the always entertaining Kristin Wiig as their frustrated neighbor. (Not that I staked out the trailers, of course. I just walked past them, slowly.)

The book unfolds in epistolary form, using letters, emails, invoices, and school memos from various characters' points of view. My favorite bits were the hilarious, snarky rants from Bernadette about corporate branding, progressive schools, parent-teacher organizations, office culture, TED talks, Seattle, and glass art installments by Chihuly: "the pigeons of Seattle. They're everywhere."

The satirical bits are mostly gone from the movie, but the story still holds potential. Bernadette and her husband live in a dilapidated, leaking old mansion with their precocious 15-year-old daughter Bee (Emma Nelson). Since Bernadette can't deal with everyday tasks or finances, she delegates every detail of her family's life to her personal assistant, online from India. She's constantly annoyed by her neighbors, especially Audrey (Kristen Wiig), and her daughter's private school parents and teachers. Bernadette's 15-year-old daughter, a bit eccentric herself, struggles to fit in at school. She longs to visit Antarctica, and finally wins her parents over to the idea. As they prepare for the trip, Bernadette (who had been a celebrated architect) becomes emotionally overwhelmed and runs away. Gradually we learn about the tragic losses that Bernadette suffered and why she withdrew from the world. Father and daughter track her to Antarctica and eventually the family begins to heal.

Despite the always mesmerizing screen presence of Cate Blanchette, this would be one time I'd say the book is better than the movie. I liked Bernadette's view of architecture as problem-solving; the scenery in "Antarctica" (Greenland) was stunning; and I appreciated the theme of artists who must create for their mental health. But Bernadette's personal tragedies (four miscarriages, her infant daughter's heart that "had to be rebuilt," and her professional struggles) weren't given the space I needed in the movie to understand her behavior. The mother-and-daughter closeness was a little too cloying, and the movie's comedy just felt uncomfortable - though my taste in comedy might not be yours. "Bernadette's gone crazy," one character said, and Blanchett's expression looked not defensive, but hurt.

Pittsburgh locations were the Environmental Charter Schools, Moon Area School District, and the Waldorf School, as well as CMU's School of Computer Science – but since the movie was set in Seattle, nothing distinctly Pittsburgh shows. "Bernadette" might not call up images of Pittsburgh, but we can still claim that Cate Blanchett visited our CMU campus, and that's something to celebrate.
Request the Movie Request the Book