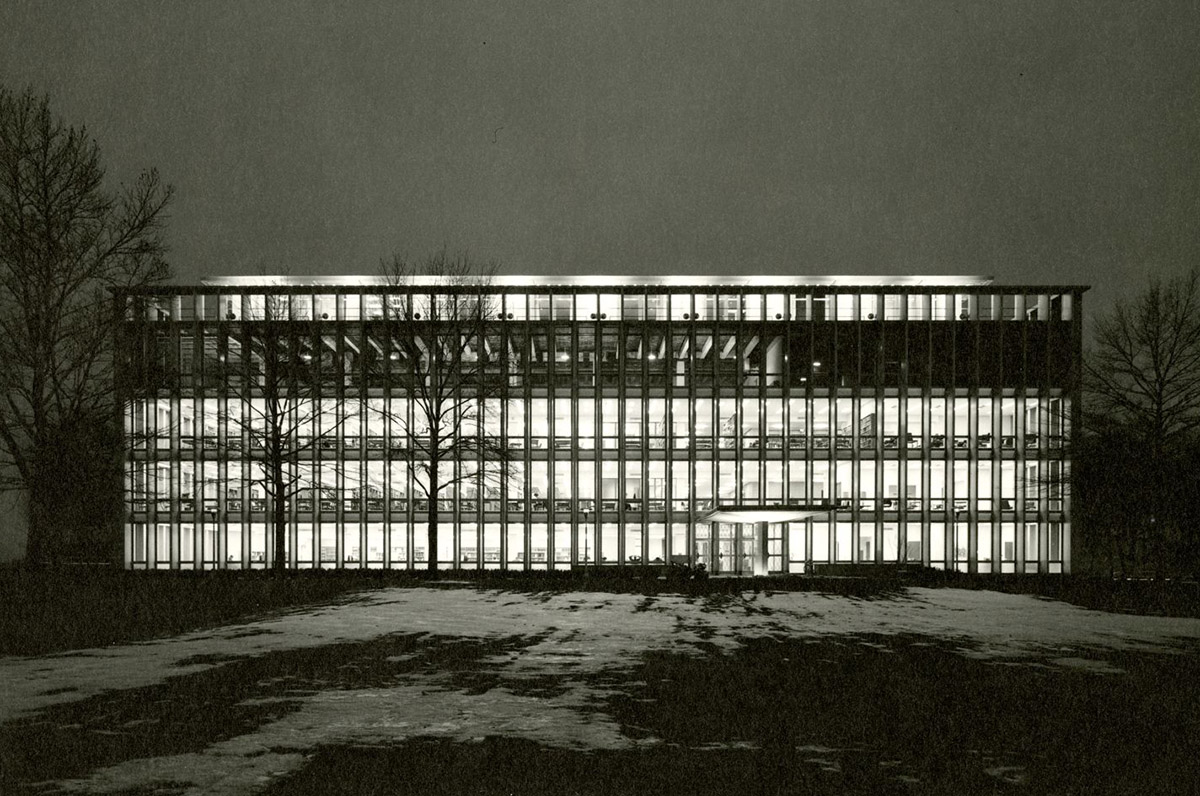 Carnegie Mellon University Libraries has strengthened its leadership team supporting CMU open science, research, and teaching with the appointment of three new associate deans.
Nicky Agate, Snyder-Granader Assistant University Librarian for Research Data and Digital Scholarship at the University of Pennsylvania, has been named to the position of associate dean for academic engagement. Sayeed Choudhury, director of the Open Source Programs Office, has been named to the position of associate dean for digital infrastructure, and University Archivist Julia Corrin has been named to the position of associate dean for Distinctive Collections. All will assume their roles on July 1.
"As we work to expand the understanding of what a library can offer in the 21st century, critical areas for growth are the ways we connect with and strengthen the groundbreaking work of CMU's academic community," said Helen and Henry Posner, Jr. Dean of the University Libraries Keith Webster. "Nicky, Sayeed, and Julia have the expertise, creativity, and commitment to take the Libraries' impact to the next level, across campus and beyond."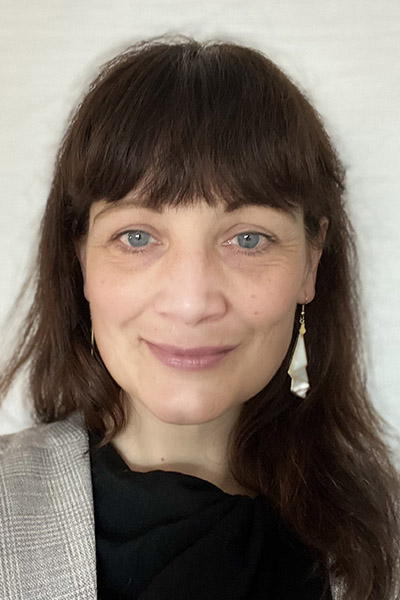 In her role as associate dean for academic engagement, Agate will coordinate the services and programs developed by liaison librarians, and develop strong relationships with heads of academic departments, schools, and centers. She will serve as a core member of the Dean of the University Libraries' leadership team, sharing responsibility for organization-wide strategic and resource planning, organizational development, and leading new initiatives to advance the academic mission of Carnegie Mellon University.

Agate comes to CMU from the University of Pennsylvania, where she was the Snyder-Granader Assistant University Librarian for Research Data and Digital Scholarship. She is a member of ACRL's Research and Scholarly Environment Committee, co-principal investigator on HuMetricsHSS, a Mellon-funded initiative that helps institutions of higher education align their decision-making and evaluative practices with their values, and has served on the boards of the Journal of Librarianship and Scholarly Communication and the Force11 Scholarly Communication Institute. She holds a PhD in French literature from NYU and an MFA in Literary Translation from the University of Iowa.
"I'm excited to collaborate with a team of whip-smart, engaged folks to rethink academic engagement as we head into the second quarter of the 21st century," said Agate. "Not only do we need to be prepared to help our researchers adapt to the general shift towards openness and reproducibility, it is also imperative that we develop a cohesive strategy to help students gain the skills to identify, navigate, and critically evaluate information in all its forms. With the approach of another election cycle, the threat and/or promise of generative AI, and the increase in disinformation and misinformation, it's not just information literacy we're talking about any more — it's algorithmic literacy, media literacy, data literacy, visualization literacy. This is both a tremendous challenge, and a huge opportunity."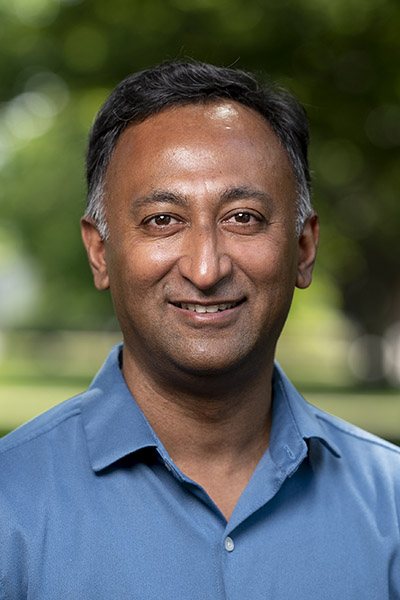 In his role as associate dean for digital infrastructure, Choudhury will lead efforts to raise awareness and build capacity toward greater sharing and impact from both open source software and open science. He will represent CMU in ongoing, evolving strategies and conversations related to digital infrastructure, particularly as it relates to AI, sustainable development, automated science, cybersecurity, and associated policy development.

Choudhury joined the Libraries in 2022. Previously, he was Associate Dean for Digital Infrastructure, Applications, and Services and Hodson Director of the Digital Research and Curation Center at the Sheridan Libraries of Johns Hopkins University. In that role, he launched Johns Hopkins' open source programs office, the first of its kind within a U.S. university. Choudhury has served as principal investigator for projects funded through the National Science Foundation, Institute of Museum and Library Services, Library of Congress' NDIIPP, Alfred P. Sloan Foundation, Andrew W. Mellon Foundation, Open Society Foundation, Microsoft Research, and a Maryland-based venture capital group.
A member of many professional boards and committees, Choudhury was a President Obama appointee to the National Museum and Library Services Board. He is a sought-after speaker and thought leader on the topic of open science and has published widely and presented at numerous conferences and events.
"I am honored and excited to build upon CMU's leadership in open-source software and open science, particularly as it relates to next-generation, digital infrastructure for a range of compelling, topical issues," said Choudhury. "In addition to connecting with and amplifying CMU's research, teaching, and translation strengths in these areas, I look forward to working with partners beyond CMU across the university, government and private sector to consider relevant policy issues and development."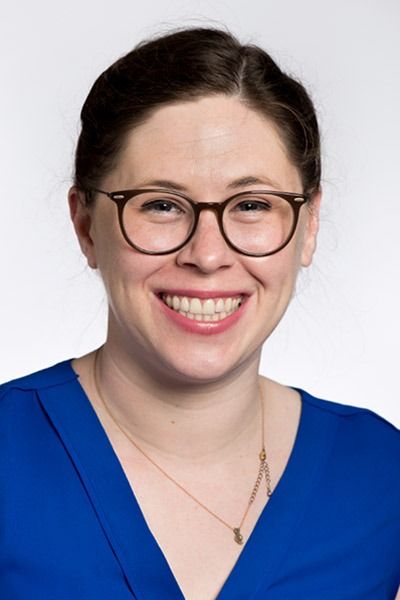 As associate dean for Distinctive Collections, Corrin will oversee the University Archives and help develop a strategic direction for Distinctive Collections. She will also oversee the Libraries' growing exhibitions program, which she developed with Associate Director of Marketing Heidi Wiren Bartlett in 2019.

Corrin received her MLIS from the University of Michigan with specializations in Archives and Records Management and Preservation of Information. Prior to joining the Libraries in 2014, she served as the political collections and access archivist at Arkansas State University. At Carnegie Mellon, in addition to working with the University Archives, Corrin led the 2022 migration of the Libraries' Digital Collections to Islandora 8.
"I'm excited to continue my work with the University Archives and build on the momentum we've developed over the past nine years. The Archives has a wonderful, talented team that I have enjoyed working with, and I look forward to continuing to support their work in this new role," said Corrin. "I'm also excited for new opportunities to invite students to think about the work of the Libraries in new ways, and to showcase the resources available in Distinctive Collections, through the exhibitions program."
---
by Sarah Bender, Communications Coordinator
Archival image of Hunt Library (c.1961) found in the CMU Digital Collections, General Photograph Collection