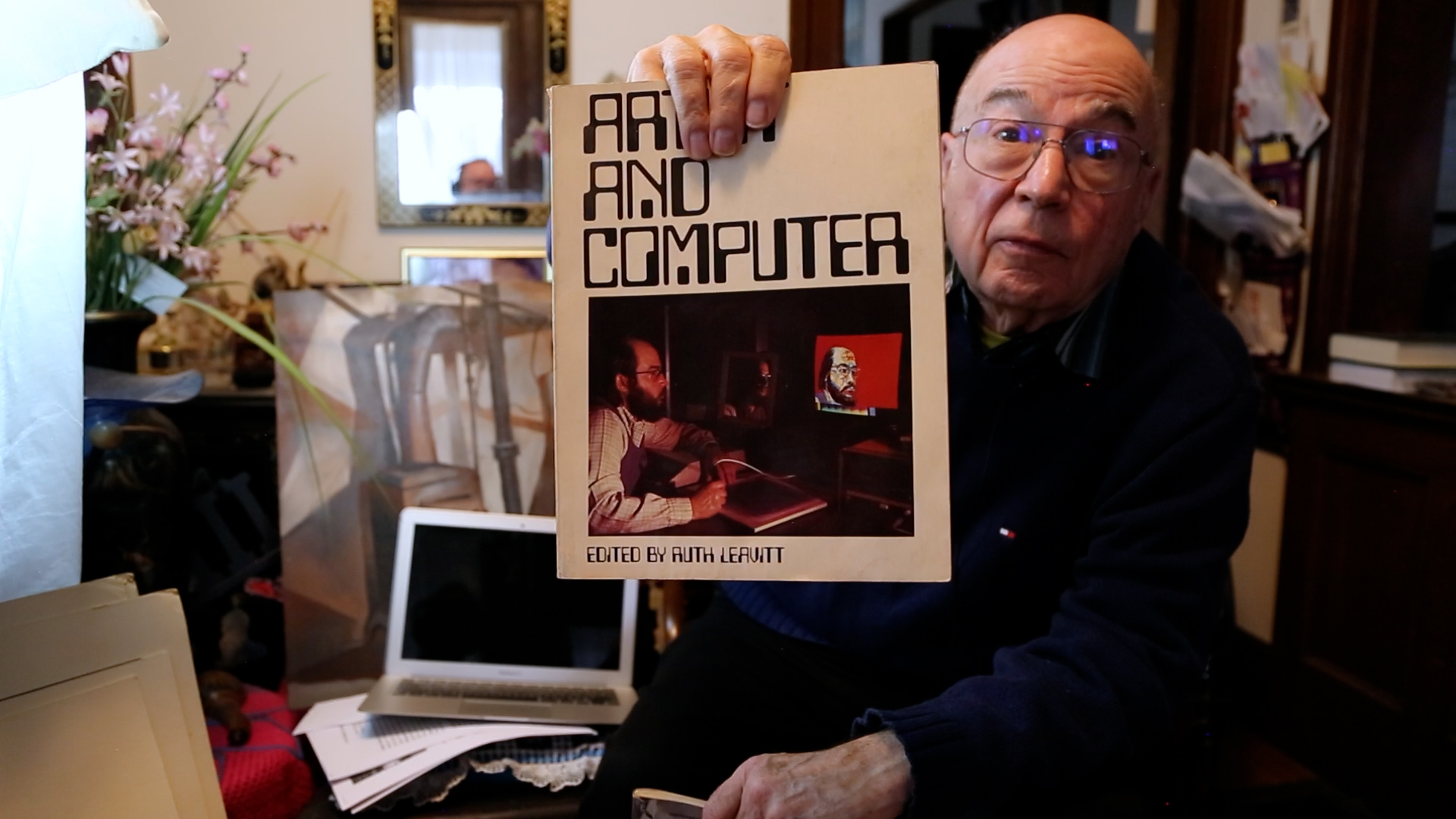 In 1967, Duane Palyka asked a computer to make art. By using punch cards, he fed it instructions to print a series of overlaid text characters–X's, Z's, N's–to create patterns. The result fell somewhere between minimalism and op art–swirls of light and dark geometric shapes. Each iteration of his computer program generated a different image. This was Palyka's attempt to replicate the inner workings of his subconscious. He wanted to create images that he could not predict.
However, Palyka's path to freely creating cutting-edge, computer-generated art was not without obstacles. The head of the CMU computation center frowned upon using precious computer time for the creation of art. He called the undertaking "not normal," and halted Palyka's work. Luckily, CMU professor Herb Simon stepped in and offered support to Palyka through mentoring and a stipend to further his research. In 1968, Palyka's computer-generated art was exhibited alongside other pioneering computer-based artists like Nam June Paik and Alison Knowles in the Cybernetic Serendipity exhibition at Institute of Contemporary Arts in London, England.
In his oral history interview, Palyka (CFA/MCS, '67) expands upon his computer art experiments and discusses his early artwork, his aversion to working in steel mills, and the challenges of studying both math and art at CMU.
The Carnegie Mellon University Oral History Program records the real-life memories and perspectives of those who experienced the history of CMU. These interviews do not just inform listeners of the events' histories—they tell the story of how the events were experienced. We preserve the interviews in the University Archives for current and future generations. We share these histories through podcasts, live events, and educational and public programming.
---
by Sarah Bender, Communications Coordinator