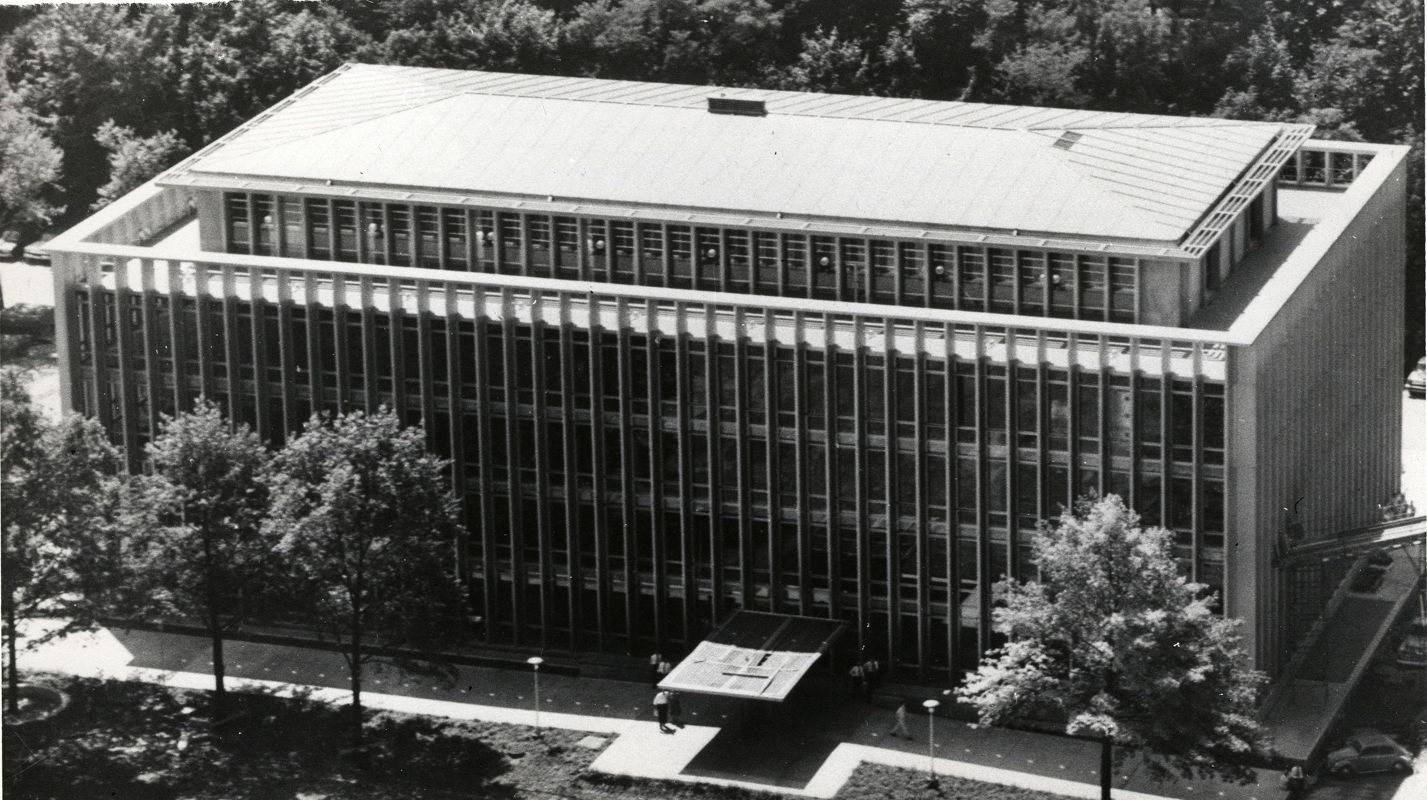 As new graduates begin their lives and careers beyond Carnegie Mellon, they retain access to many resources and programming opportunities at the University Libraries. From browsing stacks in physical locations to virtually touring exhibits and attending events, here are all the ways alumni can stay connected and continue to benefit from the Libraries' offerings.
Browsing and Borrowing
Alumni are welcome to browse and use physical collections of books, bound journals, newspapers, and microfilm while visiting any library locations.
Alumni can also check out books — up to ten items for 30 days with one renewal — with a Special Borrower Card. These cards are available to alumni at a 33% discount, for $50 per year.
Technology Access
Alumni have access to the Libraries' computers and electronic databases in library locations. A guest pass provides access to these resources for two hours at a time.
To obtain a guest pass, present valid photo ID at a circulation desk.
Workshops
Libraries workshops are designed to help attendees learn a new skill, deepen their understanding of a specific topic, or gain exposure to an unfamiliar technology, tool, or technique. They cover data literacy, coding, humanities skills, research best practices, and much more. Workshops are available at no charge to the entire Carnegie Mellon community, including alumni.
Fall workshops will be announced at the beginning of the semester and can be found on this calendar. Seating is limited, so be sure to reserve your spot.
Exhibitions
The Libraries' exhibition program is free and open to the public, and that includes alumni. Exhibitions highlight treasures from Distinctive Collections and interdisciplinary collaborations across campus. Past exhibitions have featured the work of the Robotics Project and artifacts from 100+ years of Buggy. Alumni outside Pittsburgh can even take virtual tours through current and past exhibitions.
Right now, the Hunt Library Gallery exhibition, "Inventing Shakespeare: Text, Technology, and the Four Folios," explores the technologies and computational tools used to study Shakespeare texts since 1950. At the sister exhibition "From Stage to Page: 400 Years of Shakespeare in Print" at the Frick Pittsburgh, rare early copies of Shakespeare are on display, and there's an even wider range of programming. Stop by this summer for discussions, 1990s film adaptations, and live performances.
The current Hunt Library exhibition runs through December 1, so check back in the spring for all new content.
Events
Throughout the year, the Libraries presents a diverse offering of events that alumni are welcome to attend. This includes in-person events like the campus-wide Three Minute Thesis competition and a Carnival celebration of the C-MAP/CMARC community, as well as virtual events like the annual Constitution Day lecture and panels featuring experts on a variety of topics. For those unable to attend live, many events are recorded and posted on the Libraries' YouTube channel.
Whether recent graduates are staying in Pittsburgh or exploring opportunities around the globe, there are many chances throughout the year to participate in Libraries programming. Stay up to date on upcoming events by subscribing to the Libraries' monthly newsletter.
Additional Spaces
For alumni visiting campus and looking for a way to wind down or make new connections, don't forget about additional Libraries spaces like De Fer Coffee & Tea and the Sustainability Studio.
---
Feature image: An aerial view of Hunt Library (c.1961), found in CMU Digital Collections
by Sarah Bender, Communications Coordinator