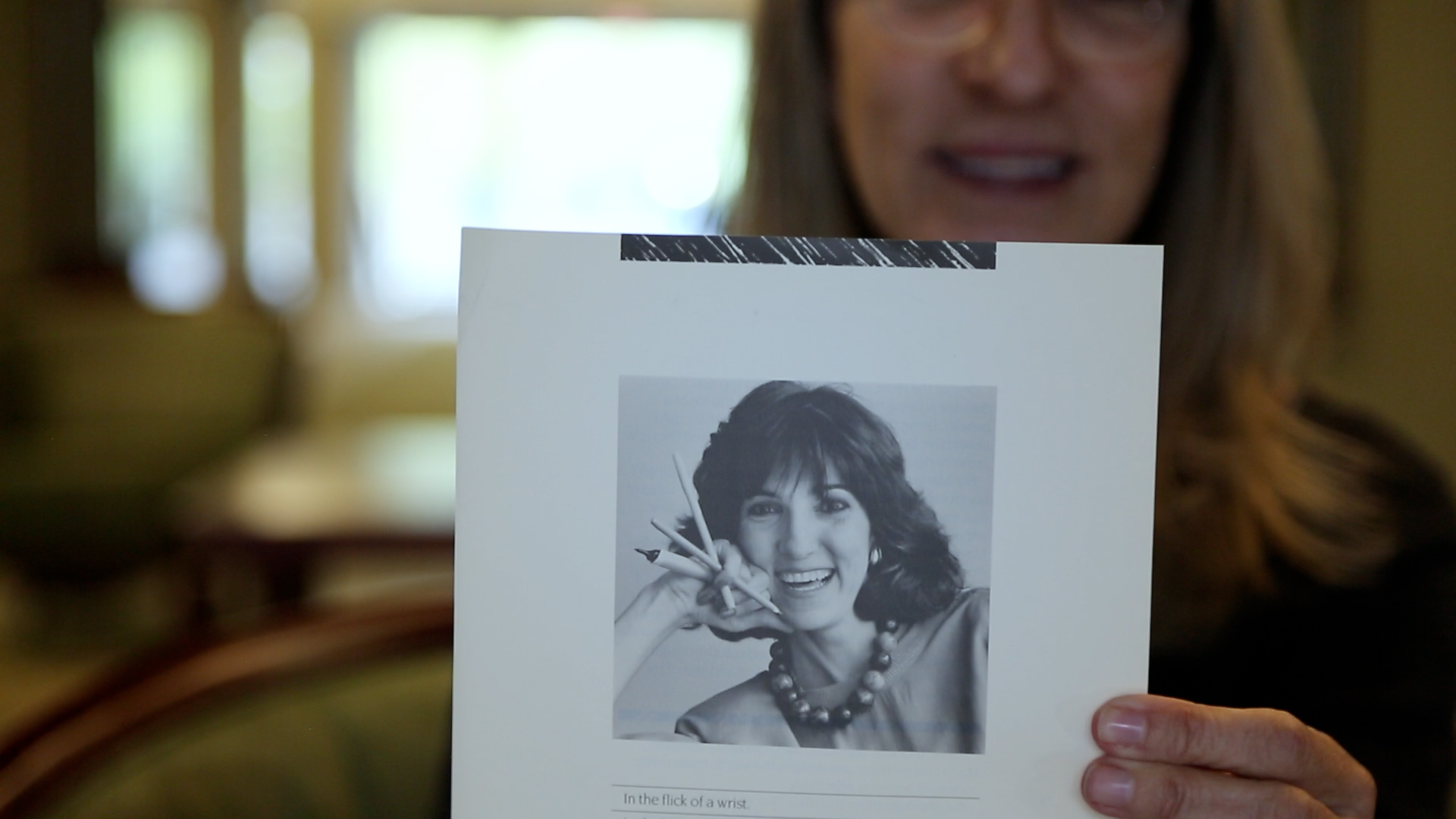 If you wander into the modern art portion of the Scaife Galleries at Carnegie Museum of Art, you may happen upon decades-old posters advertising the films of Andy Warhol, Bruce Conner, and Valie Export. The distinctive mix of stark, saturated images, sleek typefaces, and bold colors may tip you off to the fact that these are the works of Maria Paul Kyros. Maria studied graphic design at CMU and graduated in 1971. After graduating, Maria designed posters and brochures for many clients, including the Carnegie Museum of Art, the Three Rivers Arts Festival, and PPG. Lately, she has been designing and crafting jewelry.
In her oral history interview, she discusses the influence of professors Herb Olds and Dennis Ichiyama, the excitement of having multiple artistic disciplines in the CFA building, and a few quirky student projects like the construction of a geodesic dome. She also discusses her approach to designing film posters for the Carnegie Museum of Art Film Section.
The Carnegie Mellon University Oral History Program records the real-life memories and perspectives of those who experienced the history of CMU. These interviews do not just inform listeners of the events' histories—they tell the story of how the events were experienced. We preserve the interviews in the University Archives for current and future generations. We share these histories through podcasts, live events, and educational and public programming.