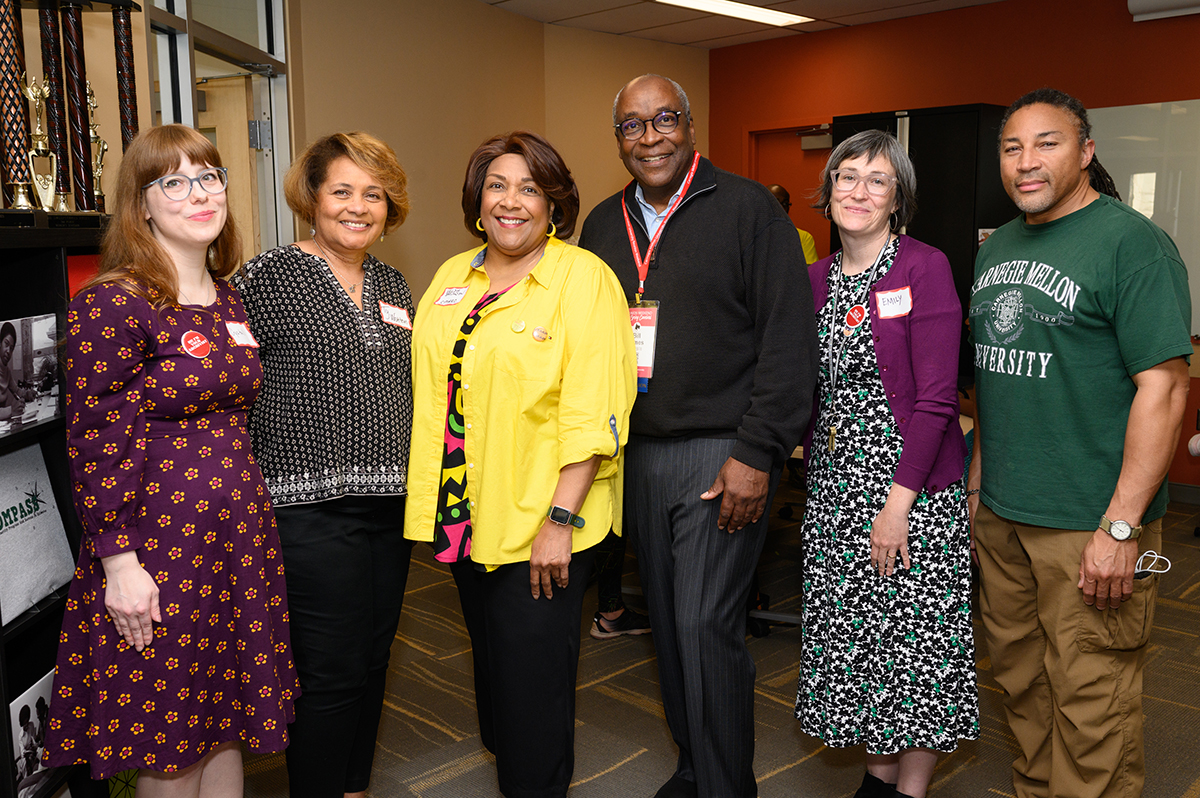 L-R: Community Collections Processing Archivist Crystal Johnson, Ty Walton, Velda Brunson, Bill James (TPR 1978), Collections Archivist Emily Davis, and Bob Patterson (ENG 1989)
Alumni, students, staff and faculty dropped by IDeATe Studio B in Hunt Library during Spring Carnival to travel down memory lane at "C-MAP/CMARC 55 Years Later: Affirming Black and Underrepresented Minority Student Experiences," presented by the University Libraries in partnership with the Carnegie Mellon Black Alumni Association (CMBAA).
For 55 years, C-MAP, the Carnegie Mellon Action Project (later renamed the Carnegie Mellon Advising Resource Center) provided a space to gather, find support, and build community for Black and underrepresented students at a predominantly white institution. The Libraries' University Archives is the home of the C-MAP/CMARC Archives.
At the event, held April 14 and 15, visitors celebrated the legacy of these communities and connected with the archivists who were on hand to share photo albums, memorabilia and other historical documents related to Buggy, SPIRIT, Hoopla, SAMS, and Origins and discuss how the archives were being preserved.