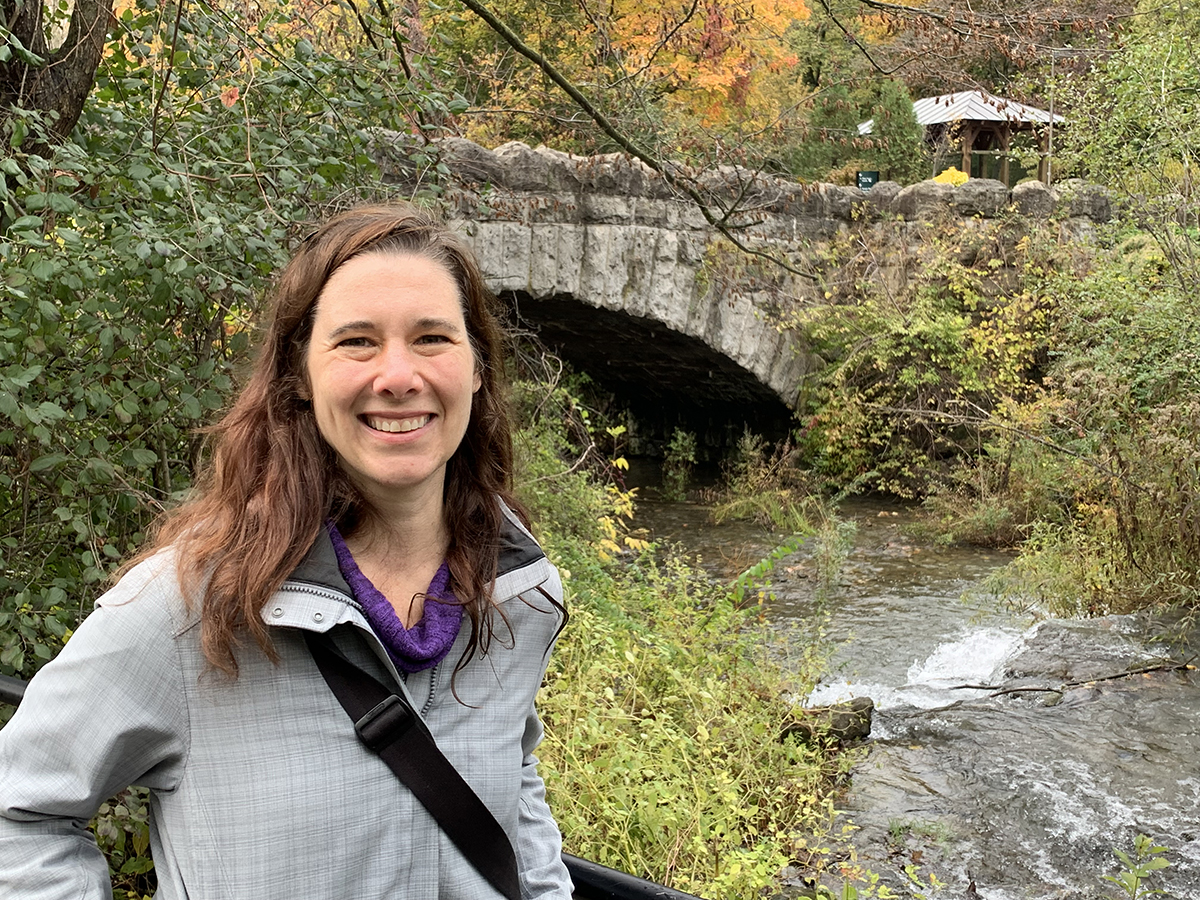 Please join us in welcoming Anne Kramer to the Carnegie Mellon University Libraries as Executive Assistant. Prior to joining the Libraries, Anne was Principal Planner with the Department of City Planning, here in Pittsburgh.
We asked Anne, who uses she/her/hers pronouns, a few questions about herself and her plans for her new role.
What are you goals for this year as our new Executive Assistant?
The welcome from everyone here at CMU is so warm and friendly. Thank you!
Being new to a university setting, and to CMU in particular, my first, big goals are to assimilate to the culture, get to know the people, and discover their priorities. Initially, it's a bit overwhelming how many disciplines and committees there are, just within the Libraries! With time, I hope to be able to navigate these and become an asset.
While I've lived in Pittsburgh for a few years, I'm only familiar with the CMU campus through plans and permitting applications, so I may know names of buildings and some spaces, but only have a hazy idea of how to actually get there from here. Being on campus and experiencing CMU in real life is, of course, more exciting.
How has your prior experience prepared you for this role at the Carnegie Mellon University Libraries?
Everyone I've met here at the Libraries embodies a welcoming and helpful spirit. I'm glad to join you!
Coming from local government, an important part of my mission was working for and with the public, sibling Departments, and partner organizations. Most of the time, people were looking for someone to welcome them and find the person, item, or process they need. Occasionally, they needed in-depth or individualized assistance. I want to bring that public service with me, into this position.
Each Board and Commission has its own quirks, needs, and flow. Knowing the foibles of the Board and the personality of the members helped me organize materials and agendas and present the right amount of background and data. Of course, no small part was preparing the applications, ensuing that they were correct and at the right point in the process for the Board to review them – and sometimes coaching the applicants, too!
All of that is to say that for the first few weeks or months, I'll be listening and puzzling out how everyone fits into this curious web, so that I can provide you what you need to be the best at what you do.
What projects are you excited to tackle in your first few months?
Calendaring! I joke, but not really. Sussing out priorities, so that I can make time and space for yinzes/all y'all/ all of you.
What do you like to do outside of work?
On a Rainy Sunday Morning
Smile at kitty snores,
Podcasts, books, rooftop gardens.
Pen bad poetry?