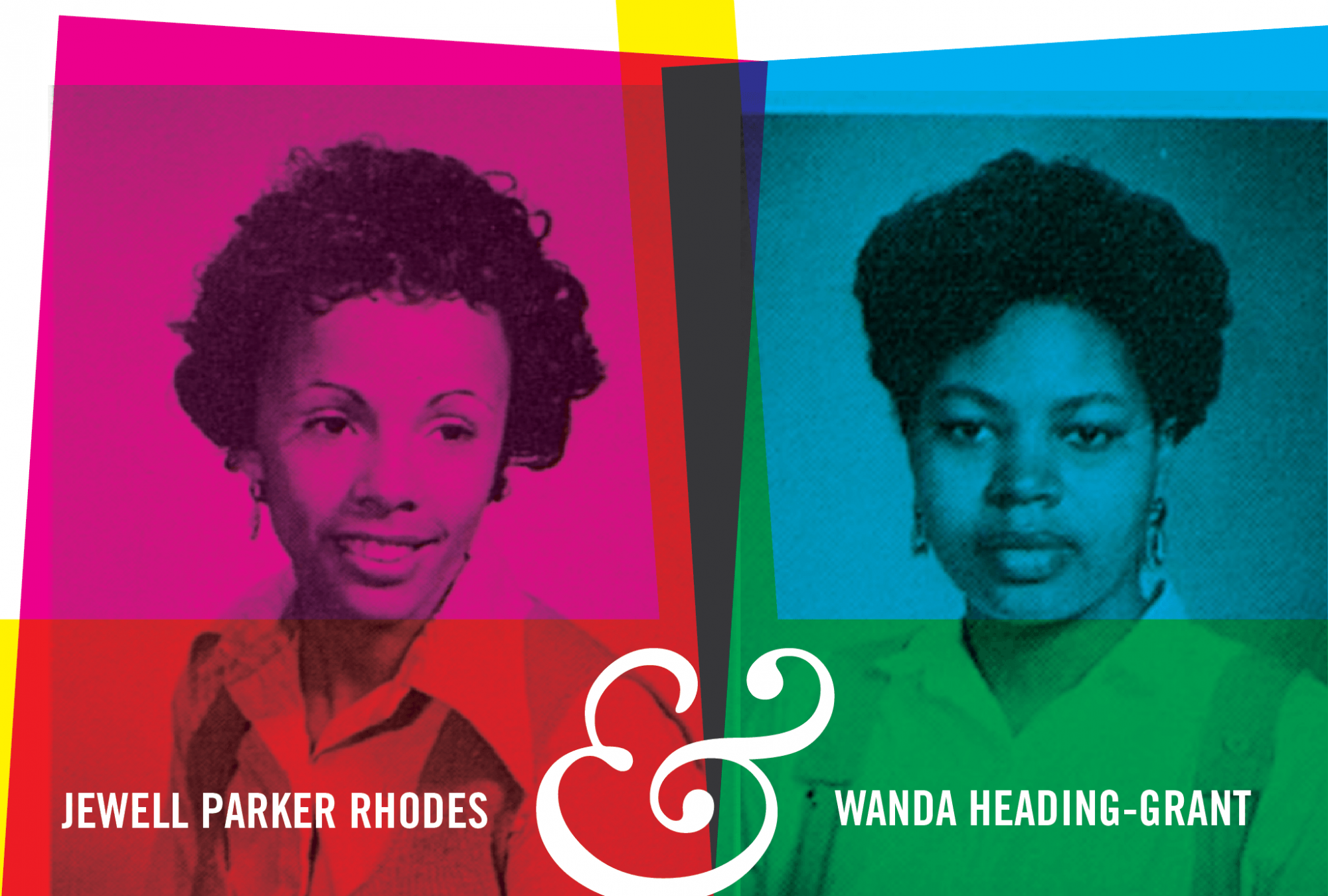 On November 9, 2022, the Carnegie Mellon University Libraries and Vice Provost for Diversity, Equity, and Inclusion and Chief Diversity Officer Wanda Heading-Grant hosted "Heading to the Point: The Power of Representation." The event featured a conversation between Heading-Grant and award-winning novelist, college professor, and CMU alumna Jewell Parker Rhodes about what it means to see yourself represented in the world around you.
For Rhodes, the topic was an especially significant one — a single instance of representation changed her entire life. During a trip to Carnegie Mellon's Hunt Library as an undergraduate dance and theater student in the School of Drama, she encountered a book by a Black author, featuring Black characters, for the very first time. The book was "Corregidora" by Gayl Jones, and though she was already a junior, Rhodes knew she had found a new calling.
She changed her focus to English, graduating with a bachelor's degree in drama criticism in 1975. She would then go on to pursue a masters and doctorate, both from Carnegie Mellon as well. She became the founding artistic director of the Virginia G. Piper Center for Creative Writing and Narrative Studies Professor and Virginia G. Piper Endowed Chair at Arizona State University, and was awarded an Honorary Doctorate of Humane Letters from Carnegie Mellon in 2021. And she is the award-winning author of two writing guides, a memoir, and novels for both adults and middle grade readers — inspiring diverse readers around the country and the world the same way "Corregidora" spoke to her years ago.
"I'm honored to join the CMU community to celebrate the power of representation," Rhodes said. "When I first saw 'Corregidora' on a bookshelf in Hunt Library, it was a revelation. CMU opened up a world I didn't know was possible for me. My time there was immensely transformative, and I still carry with me what I learned at CMU."
The Libraries has been working to center conversations around the importance of representation through programming, spotlighting, and collecting. The debut "Heading to the Point" event, hosted by Heading-Grant in 2021, looked at Rebecca Skloot's book "The Immortal Life of Henrietta Lacks." At the event, Heading-Grant discussed systemic and institutional bias and oppression and the ethics of medicine and research. The conversation launched the vice provost for DEI's exciting collaboration with the Libraries, which continued with this event — one that was particularly meaningful to Heading-Grant as well.
"Jewell's story of that transformational moment in the library of finally feeling seen as a Black woman on campus, which closely echoes my own experiences, illustrates the power of representation in its truest sense," Heading-Grant said. "It helps remind us that we all need to be working together to make our spaces more inclusive, equitable, and representative, so that no matter who you are, you know, feel, and see that you belong."
The Libraries' Diversity Book Displays, exhibited in Hunt Library and compiled by Materials Processing Coordinator Leah Zande, spotlight underrepresented groups like Indigenous Americans and the transgender community, and celebrate events like Black History Month and Hispanic Heritage Month. Workshops about a variety of topics, as well as an increased emphasis on open science and data, help to level the educational field for members of the CMU community from different backgrounds. And the university's Distinctive Collections are working to increase access to materials that celebrate the contributions of underrepresented groups to Carnegie Mellon and the academic community as a whole.
Community Collections Processing Archivist Crystal Johnson also shared her perspective at the event. At the University Archives, Johnson's role is twofold: to process currently unavailable collections that include underrepresented groups so researchers can find and use them, and to work with organizations across campus to ensure their diverse histories are accurately and completely recorded through archived materials.
"My goal is to increase representation by helping people to tell their own stories, and I'm so excited for the opportunity to get this initiative out to a broader audience," Johnson said. "Stories about people who are BIPOC (Black, Indigenous, and people of color), LGBTQIA+, first-generation students, international students, or who have disabilities are vital to understanding what CMU is. Our community members should be able to see themselves in our history."
To complement the event, the Libraries has also created a book club kit featuring one of Rhodes' New York Times bestsellers: "Ghost Boys." This instant-bestselling middle-grade novel, which won over 30 honors and awards, is a poignant story about how children and families face the complexities of today's world. The kit, which includes multiple copies of the book and a set of discussion questions about themes, can be checked out by groups of friends or colleagues looking to share a thought-provoking reading experience.
---
by Sarah Bender, Communications Coordinator