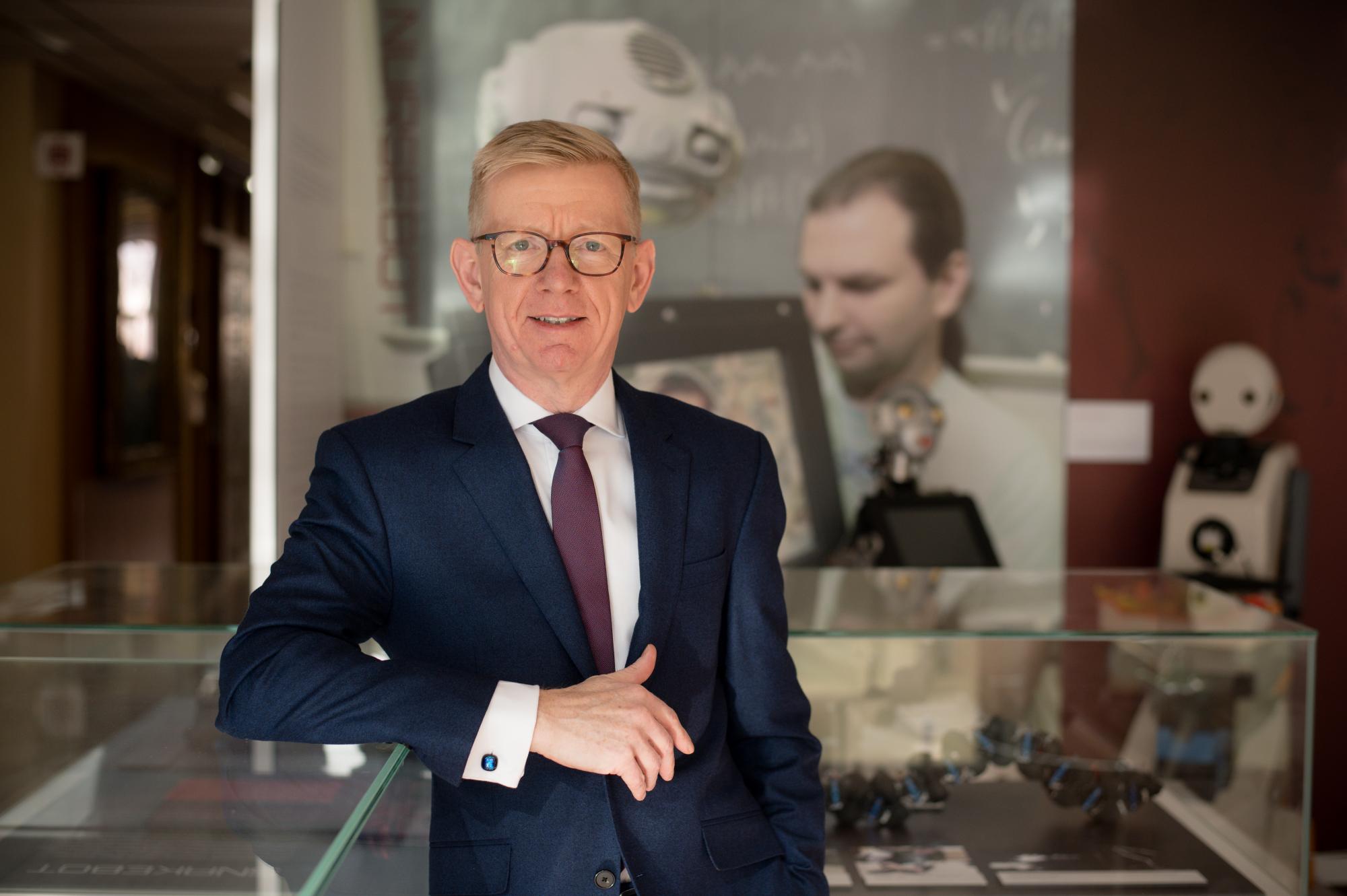 Dear Members of the Carnegie Mellon University Community,
It is my great pleasure to welcome new and returning students, faculty and staff to Carnegie Mellon University Libraries, your destination to access a wide range of specialists and services that can advance your research, teaching and learning at the university. With your CMU ID, you can unlock these resources, including borrowing from our print, digital and media collections, connecting to online databases, scheduling consultations with our librarians and research specialists, and attending workshops, events and exhibits.
Below, you'll find highlights for the semester as well as a few reminders about Libraries services and resources. Find us at our locations or online at library.cmu.edu.
Fall 2022 Highlights
De Fer Coffee & Tea has joined Carnegie Mellon University Dining Services at the Maggie Murph Café in Hunt Library this fall. Founded in 2016  by CMU alumnus Matt Marietti (TPR, 2010) and his wife Vanessa, De Fer Coffee & Tea roasts all of their coffee in-house daily, with a focus on unique, sustainably sourced specialty coffees, blended loose teas and tasty house-made food, including scones, muffins, cookies and paninis.
 
The current exhibition in Hunt Library, "Nuts, Bolts, & Wheels: 100+ Years of Buggy" offers a look back at one of Carnegie Mellon's longest standing traditions. The exhibition introduces visitors to the Buggy culture through personal recollections, photographs, video and artifacts donated by alumni.
 
CMU recently established the Open Source Programs Office (OSPO) with a grant from the Alfred P. Sloan Foundation. In addition to establishing a central resource for open source activity across campus, the OSPO will support students and faculty in developing or updating open-source software and provide advice on licenses and development platforms commonly used in industry.
Service and Resource Reminders
It's an exciting time at the Libraries. We have much more to offer than what is listed here. Explore the many ways to connect with our helpful staff and faculty, or for more targeted assistance, contact your departmental librarian.
I invite you to stay informed by subscribing to our newsletter and following us on Instagram, Twitter, and YouTube to learn about new services, events, exhibits and resources.
Wishing you each a successful semester ahead,
Keith Webster
Helen and Henry Posner, Jr. Dean of Libraries
Director of Emerging & Integrative Media Initiatives