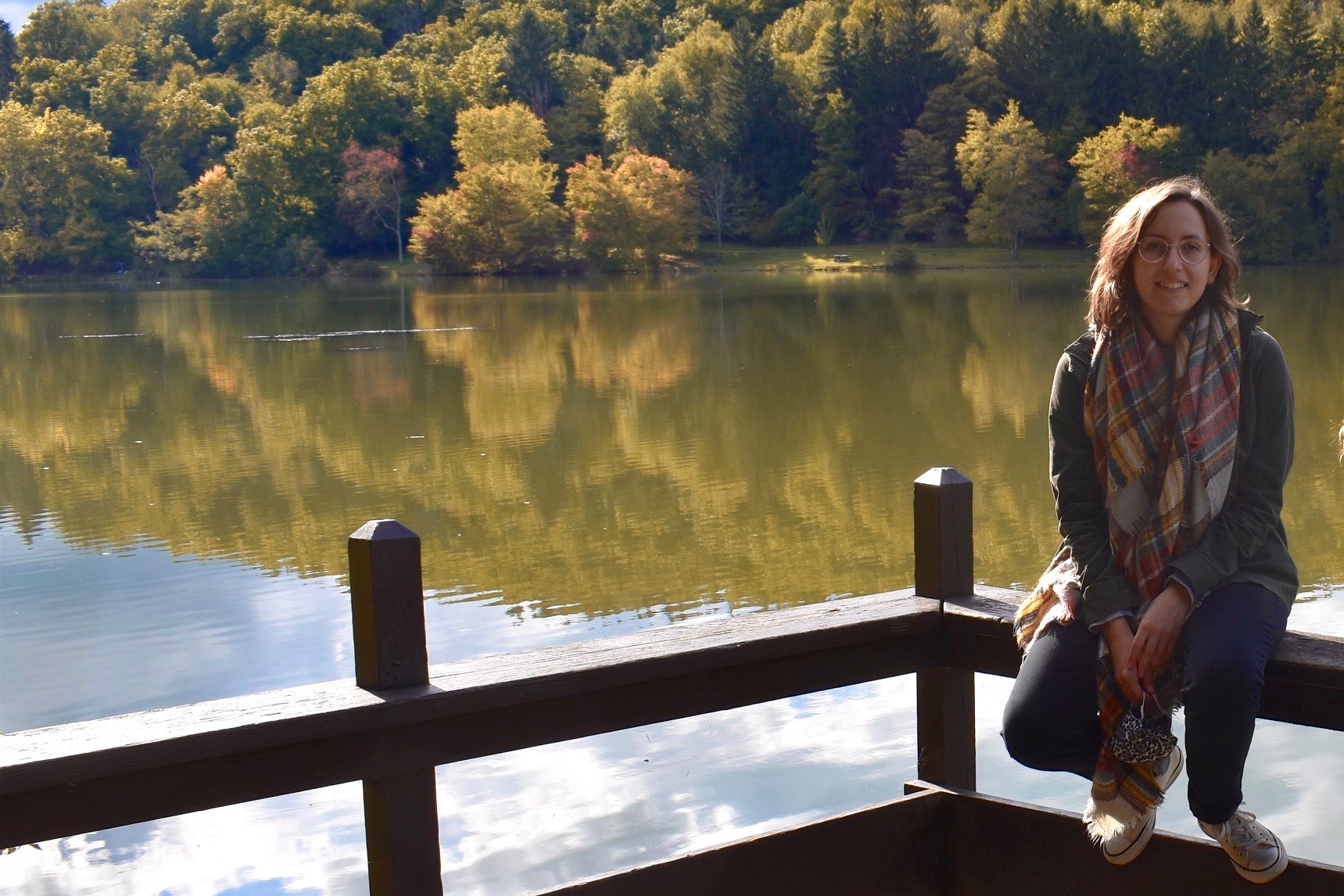 Please join us in welcoming Sarah Elizabeth Bender to the Carnegie Mellon University Libraries as Communications Coordinator. Prior to joining the Libraries, Sarah was the Manager of Residential Programs at Pittsburgh Ballet Theatre, and also wrote for New York University's Office of Marketing Communications.
We asked Sarah a few questions about herself and her plans for her new role.
What are your goals for this year as our new Communications Coordinator?
I'm really passionate about writing narratives centered on cool people and the exciting ideas they're bringing to life, so I can't wait to start getting to know all the faces working behind the scenes at the Libraries and putting the spotlight on their fascinating projects.
As a Dietrich alumnus, I'm also excited to find new ways to highlight some of Carnegie Mellon's valuable contributions to the humanities. There's so much unique interdisciplinary work that bridges science and computing with the humanities here, and I'm looking forward to doing my part to give this area the recognition it deserves.
How has your prior experience prepared you for this role at the Carnegie Mellon University Libraries?
As a Carnegie Mellon graduate, I'm so excited to be back on campus. I know my familiarity with Carnegie Mellon's community and vision will help me get situated quickly and jump into this new role. During a stint at the Pittsburgh Cultural Trust, I worked publicity for events like the Pittsburgh International Festival of Firsts, the Hamilton tour, and the grand opening of the Liberty Magic experience, which taught me great ways to spread the word about exciting opportunities to a variety of audiences. And as a writer with NYU, I had a chance to connect with so many impressive students, faculty, and researchers—which I now get to do daily with my own community here!
What projects are you excited to tackle in your first few months?
I'm really looking forward to spreading the word about all of the events coming up this semester at the Libraries. Some are virtual and some are in person, but as we've learned over the past few years, it's always a privilege to be able to come together and share knowledge, skills, and quality time with others in whatever format. I'm also excited to dig into some really cool humanities-related projects in the works now—stay tuned for more information about those in the coming months!
What do you like to do outside of work?
I am very involved with the arts! I'm on the Board of Directors at The Theatre Factory in Trafford, PA, where I serve as secretary and historian as well as scenic artist and graphic designer. In my free time I make oil paintings and sew for family and friends. I'm also learning to crochet, and working on picking up a few more musical instruments.