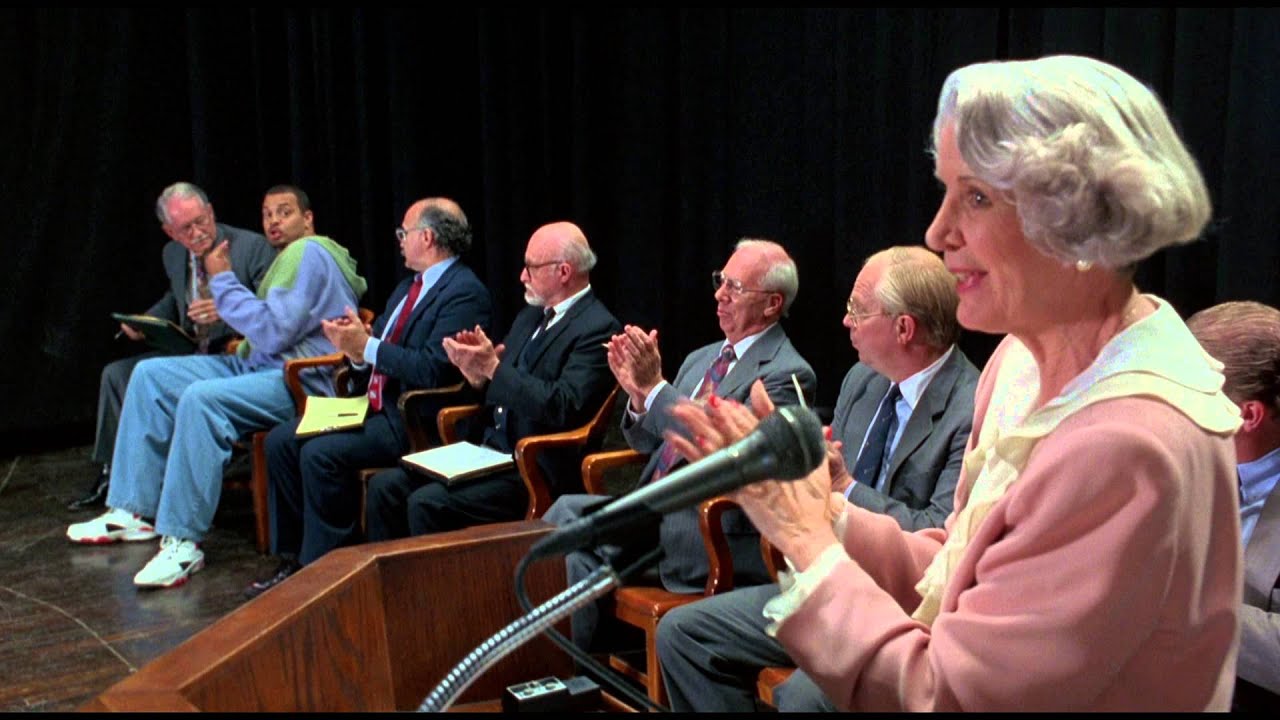 I've reviewed some excellent movies filmed in Pittsburgh, but I've passed over many more. This entry may say more about my tastes than the quality of the individual movies. If you have more tolerance for violence, horror, or silly comedy, you can find these through your favorite streaming or rental source.
In my next blog, I'll share more movies filmed in Pittsburgh that I skipped over. But never fear, I still have many reviews of excellent choices with compelling stories, fabulous acting, and scenery of the Burg.
---
The Fish That Saved Pittsburgh
Jonathan Winters, Stockard Channing, Flip Wilson, Julius Erving (1979)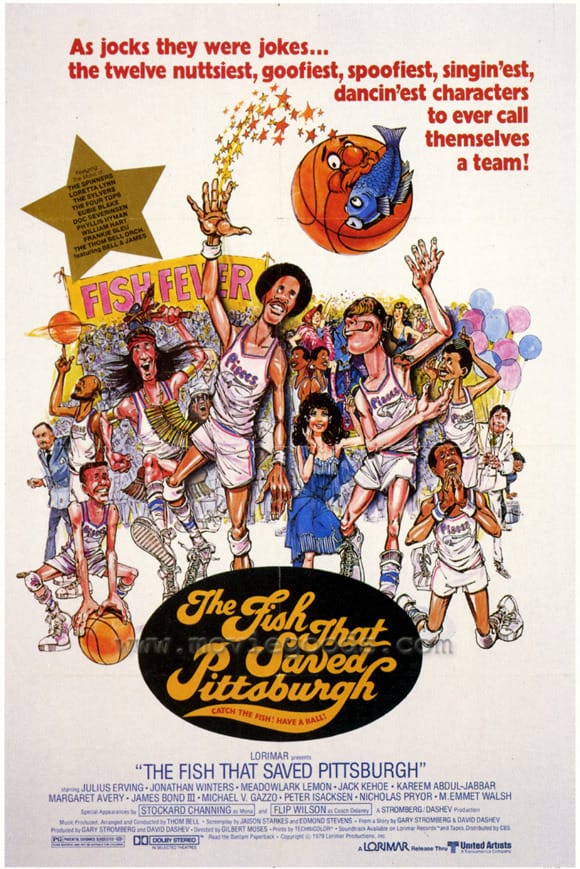 (Rated PG) Somehow in the 70s, I missed this basketball comedy set to a disco soundtrack. Janet Maslin of the New York Times called it "cheerfully inoffensive entertainment designed for the crowd that like 'Car Wash,' … and it offers a similarly shapeless brand of merriment." Lots of action at our old Civic Arena, with Stockard Channing as a goofy astrologist for the Pittsburgh team, the Pisces.
---
Milk Money
Ed Harris, Melanie Griffith (1994)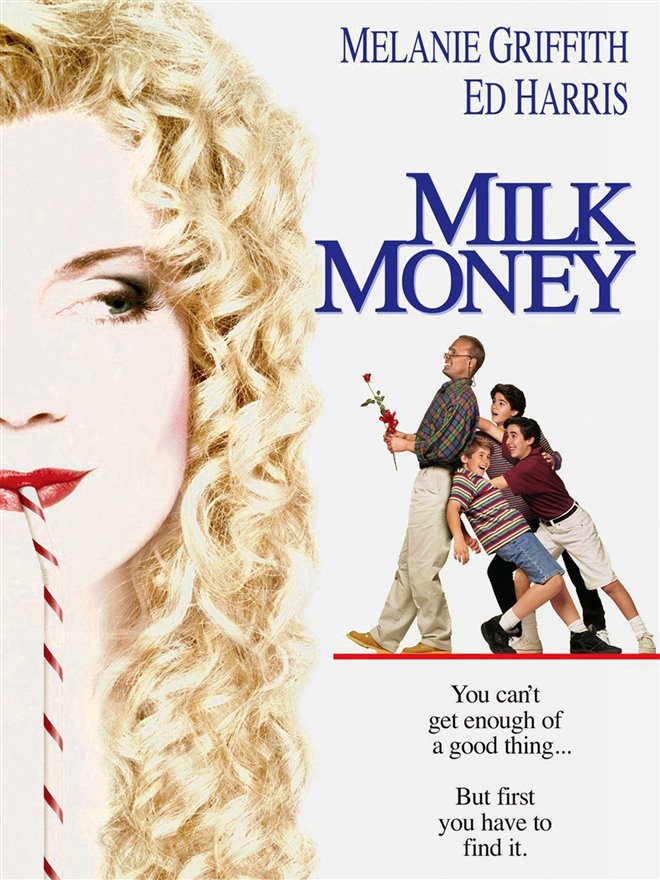 (Rated PG-13) A group of young boys, hit by their first curiosity about sex, pool their money, bike downtown, and hire V. (Melanie Griffith), a hooker with a heart of gold, to strip for them. If you're already uncomfortable about this, so am I. V. escapes her violent pimp and drives with the kids to young Frank's house in the suburbs. Frank introduces V. to his dad (Ed Harris) as his math tutor, and schemes to get V. and his father matched up. Of course, they fall in love. But, ew.
---
Timecop
Jean-Claude Van Damme, Ron Silver, Mia Sara (1994)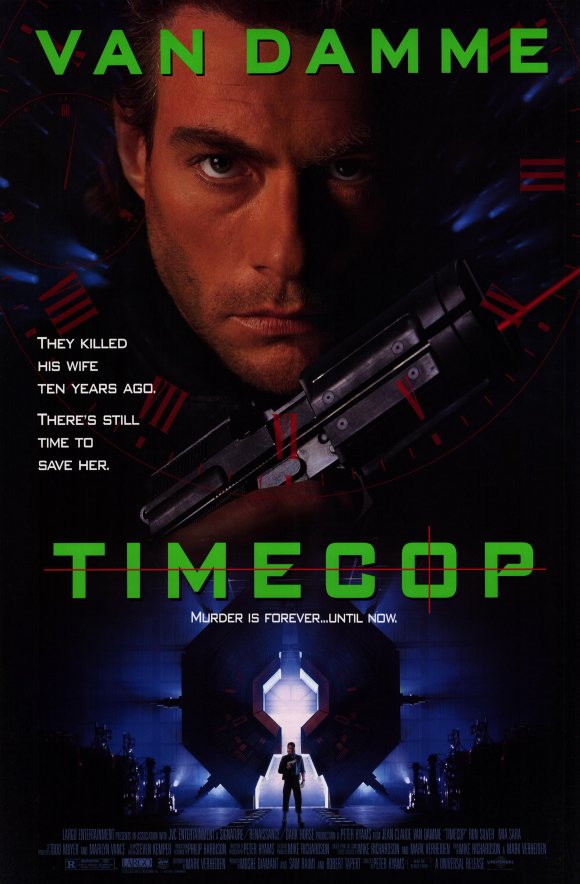 (Rated R) Van Damme (wait, is that a mullet?!) plays an officer for a security firm that regulates time travel – well, somebody should, right? Ron Silver, who played shady characters so well, plays a politician who wants to change the past in order to control the future. From the reviews, it seems like a decent enough action movie - in Roger Ebert's words, a "low-rent 'Terminator,'" if you enjoy that kind of thing.
---
Houseguest
Sinbad, Phil Hartman (1995)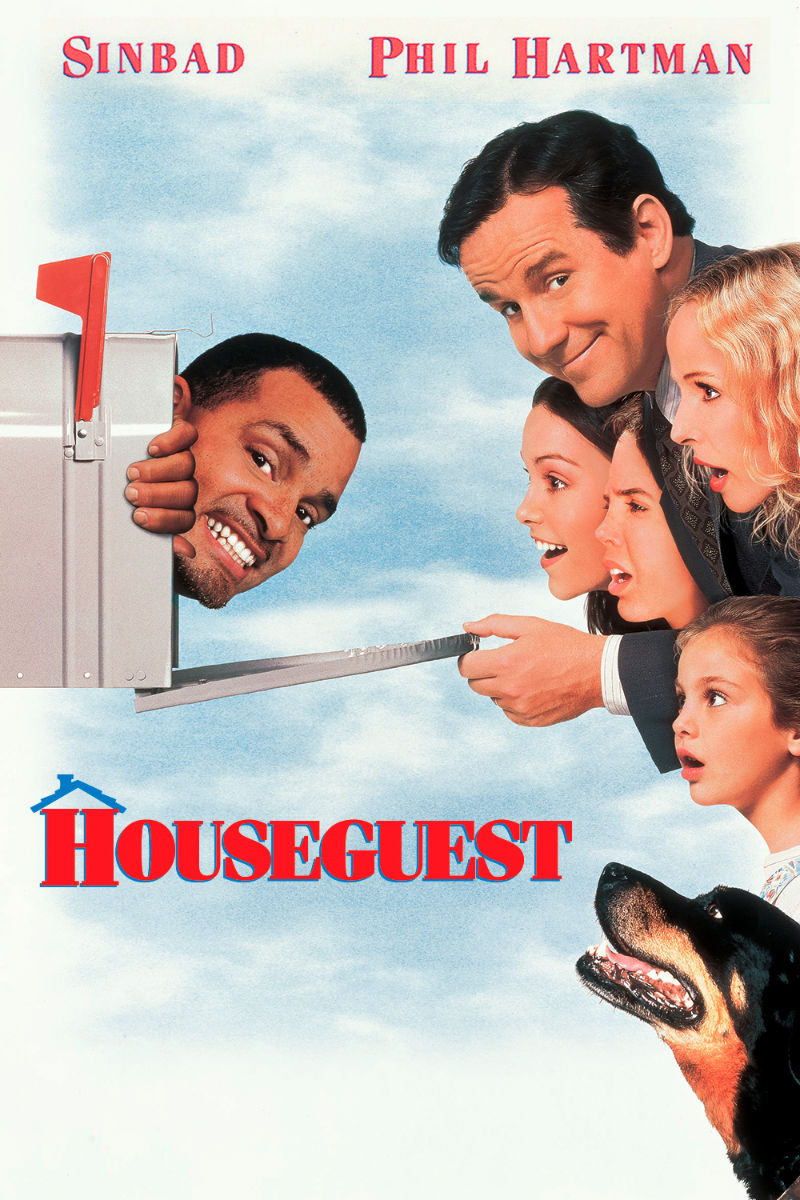 (Rated PG) Sinbad plays a con man in debt to the mob; he poses as Phil Hartman's old friend and stays with him in a wealthy Pittsburgh suburb. Judging from the trailer, I didn't find it very funny, but many viewers on IMDB.com raved about it.
---
Bringing Down the House
Queen Latifah, Steve Martin, Eugene Levy, Jean Smart (2003)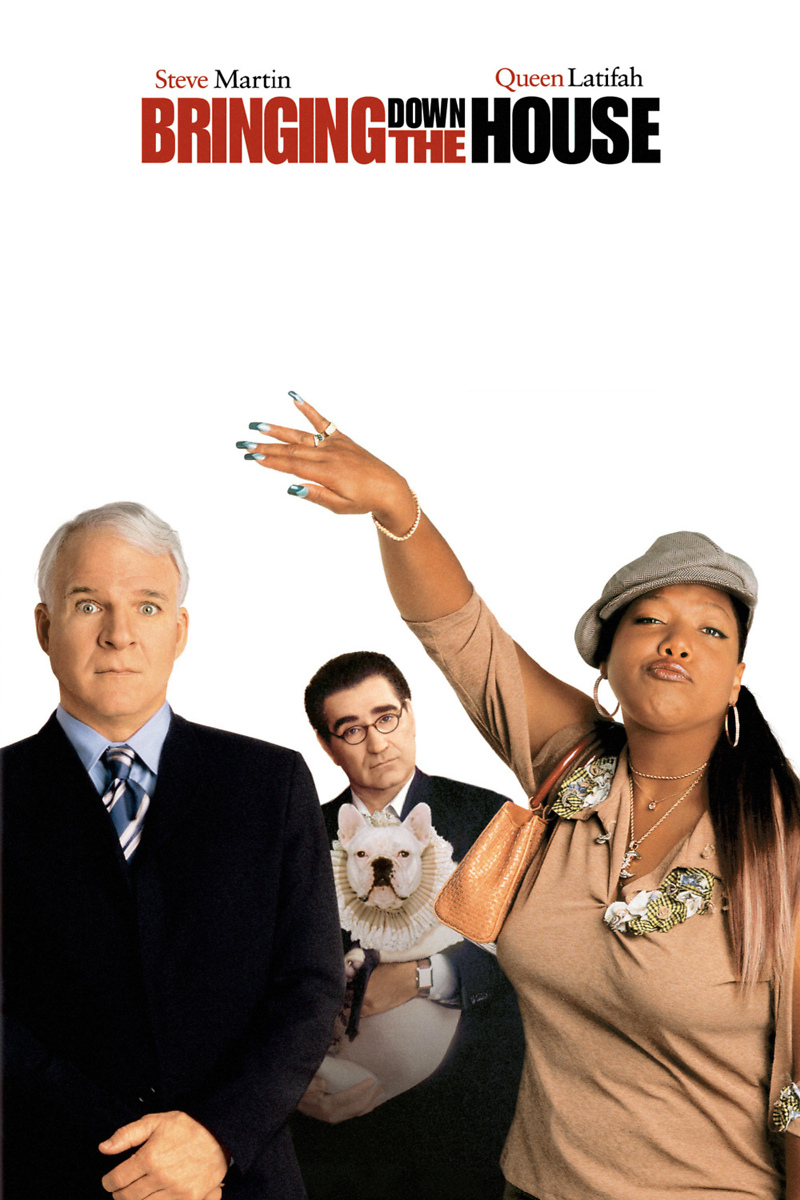 (Rated PG-13) Steve Martin plays a lonely guy who meets a woman on the Internet. She's actually in prison and in need of a lawyer. She breaks out to meet him, and wreaks havoc on his middle-class life. I get the "pair of opposites" set-up, but the comedy seemed overly broad from the trailer.
---
Zack and Miri Make a Porno
Seth Rogen, Elizabeth Banks (2008)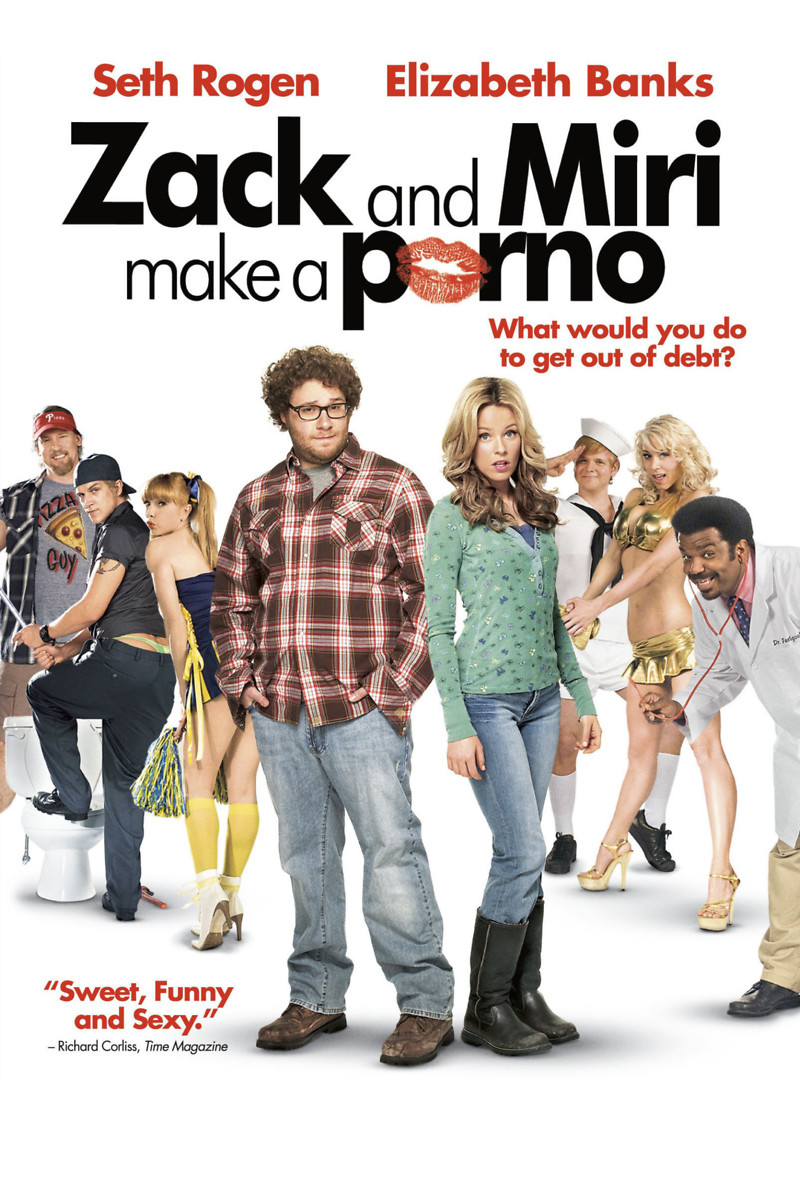 (Rated R) Lifelong friends Zack and Miri try to get out of debt by making an adult film together. As the filming goes on, their attraction to each other grows. There are shots of Route 22 and Ralph's Army Surplus in Monroeville during the first few minutes. I tried to watch it, but gave up. Really offensive.
---
Bridge to Nowhere
Ving Rhames, Bijou Phillips, Danny Masterson (2009)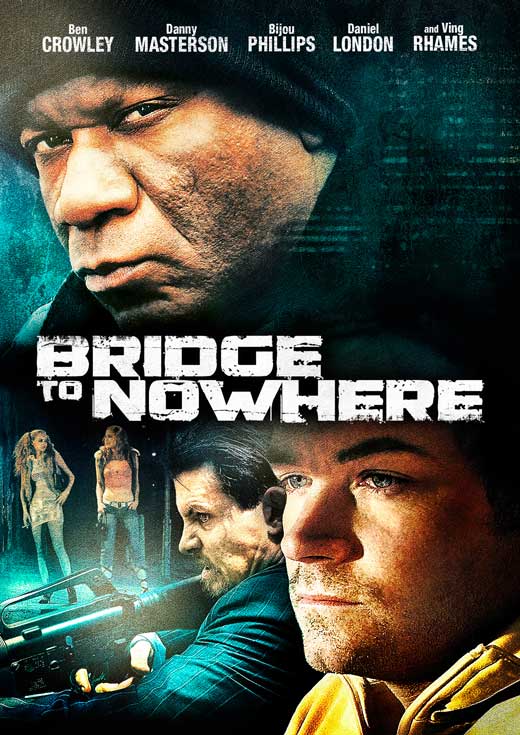 (Rated R) I don't know if this movie refers to the long-unfinished Fort Duquesne Bridge, our "Bridge to Nowhere" until it was finally connected to the North Shore in 1969. You can Google the story of the man who drove off the bridge and survived. At any rate, the movie is about four working guys who team up with two hookers to run a high-priced prostitution ring. The trailer features lovely shots of Pittsburgh, but lots of sniggering men, half-dressed women, and gunfire. I'd rather see a movie about the guy who drove off the bridge.
---
Sorority Row
Briana Evigan, Rumer Willis, Carrie Fisher (2009)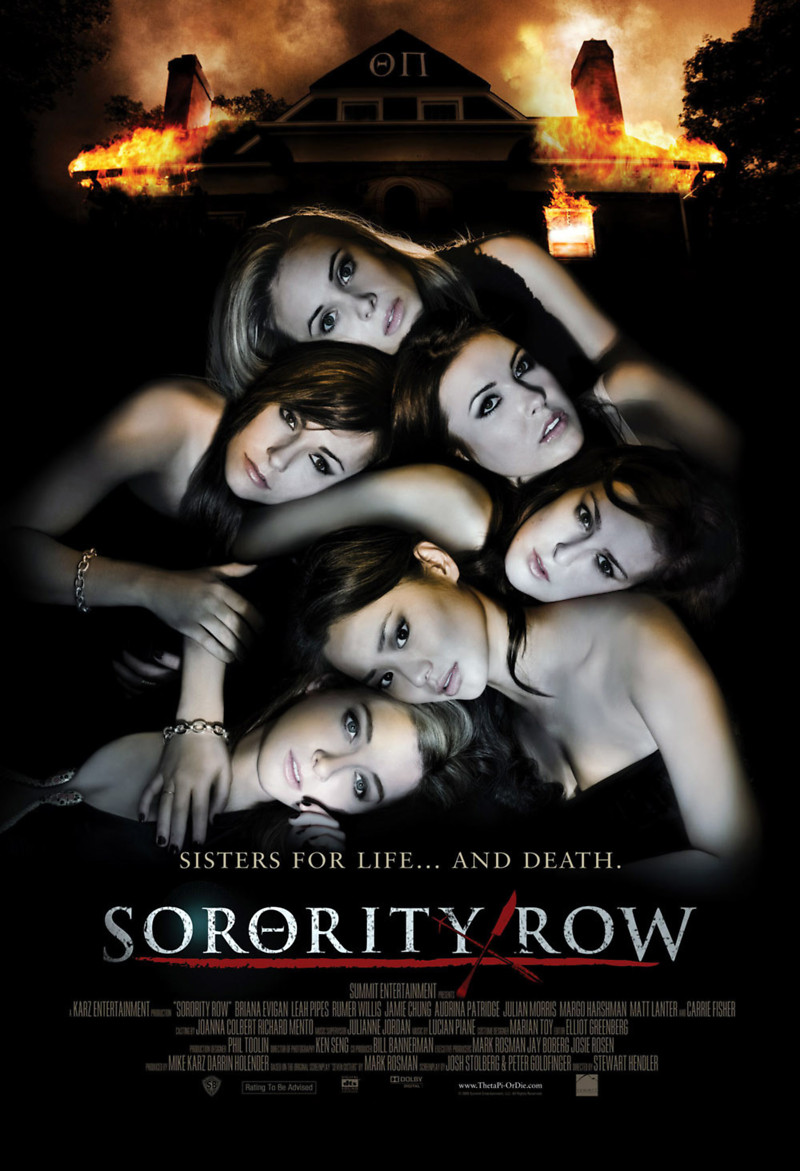 (Rated R) A serial killer terrorizes a sorority. I've never liked slasher/horror movies, so the trailer was enough for me. That said, it was cool to see the graduation scene on the lawn of the Soldiers and Sailors Memorial, with Pitt's Cathedral of Learning in the background. And Carrie Fisher snarls to the killer, "Don't think I'm afraid of you. I run a house with fifty crazy b****es."
---
Reviewed by Jan Hardy, Library Specialist
Feature image from "Houseguest" (1995)