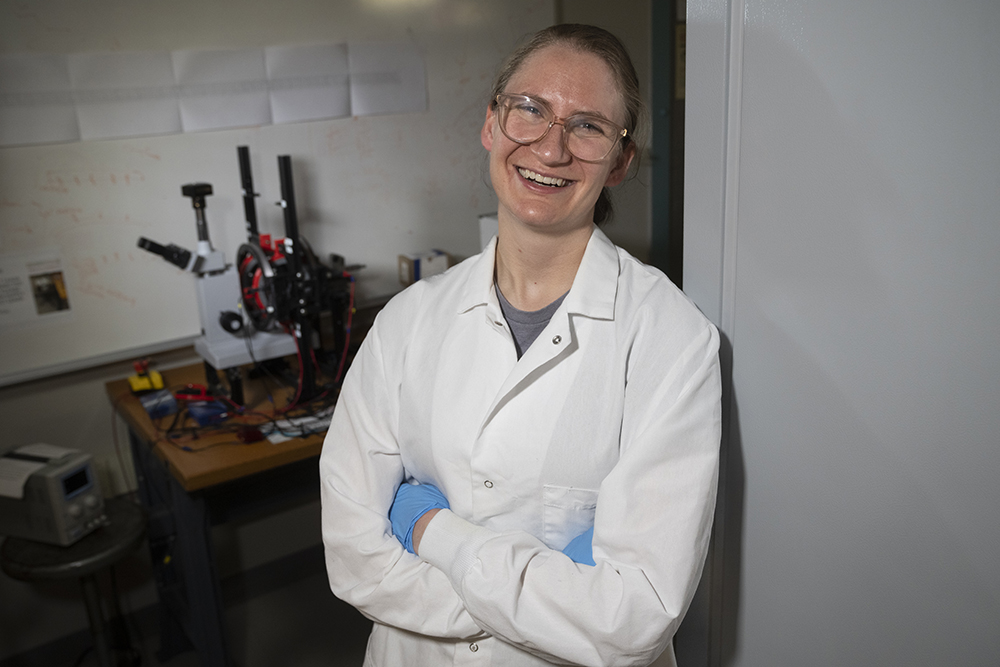 Carnegie Mellon University's Three Minute Thesis (3MT®) pits doctoral students against the clock and each other to explain complex research and captivate their audience in just three minutes. Eight finalists will compete in the 3MT Championship on Wednesday, March 30, at 4:30 p.m., in the College of Fine Arts Building's Kresge Theatre. A livestream will also be available.
3MT is an internationally recognized competition that began at the University of Queensland in 2008. Helen and Henry Posner, Jr. Dean of the University Libraries n Keith Webster, who brought the competition to CMU, will be the host of the championship.
In its seventh year at CMU, 3MT offers the competitors a way to connect with others and learn critical public speaking skills. These opportunities have been limited by the pandemic.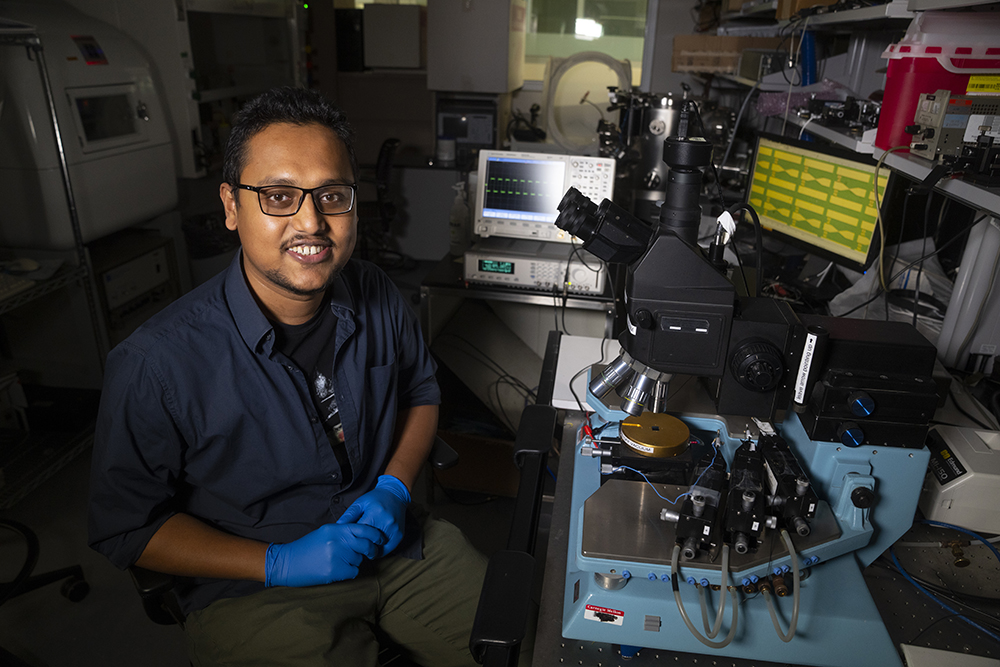 Finalist Mohammad Ayaz Masud, a doctoral student in the College of Engineering, is working on a breakthrough memory device that will enable high density storage with minimum energy expenditure. His labmate encouraged him to compete in 3MT.
"I think I missed out on a lot of social interactions in the past two years due to COVID-19. Now that we are getting closer to normalcy, I wanted to take this opportunity to communicate with the broad community of researchers in CMU," Masud said.
After practicing over and over in front of family and friends, Masud grew excited to share his passion for silicon technology.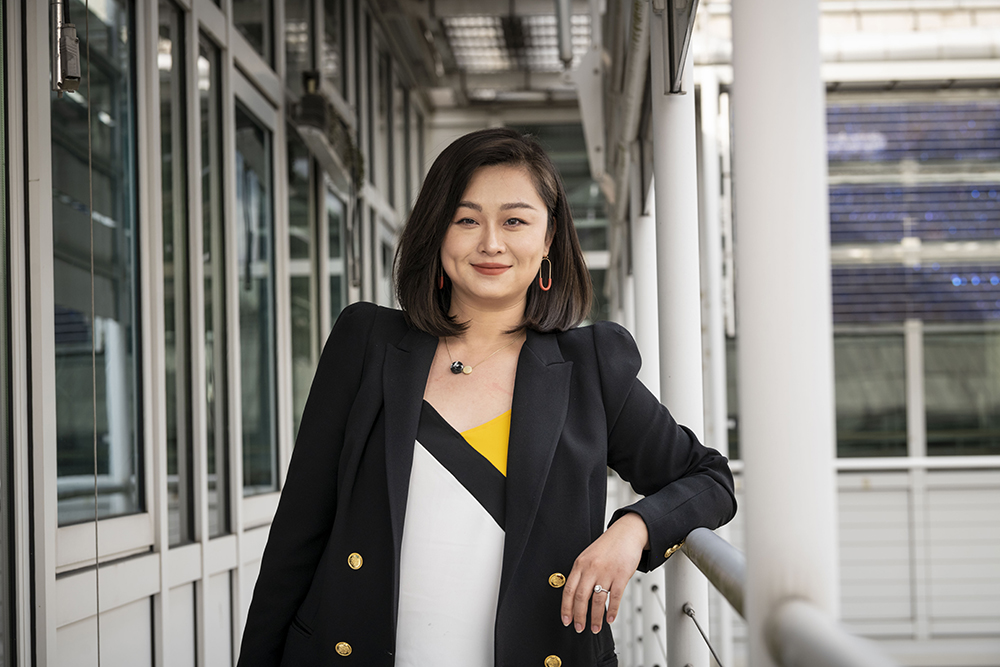 Another finalist Suzi Li, a doctoral student in the School of Architecture, heard about the event two years ago when she gave a talk that was similar in style to the 3MT presentations for her Paradigms of Research in Architecture course.
She knew she needed advice so she scheduled appointments with the Student Academic Success Center (SASC) for pointers and to gain some practice. Learning to talk about her work was a challenge that became a labor of love.
"I would like to call attention to the importance of the impact of urban surfaces on our environment and health, which is one of the goals of my Ph.D. thesis. The more people are aware of this, the faster the 'smarter' surfaces will be adopted in the future," Li said.
Li decided to enter the campus-wide competition.
"It was a great opportunity for me to practice my public speaking skills and for more people to hear about my research," Li said.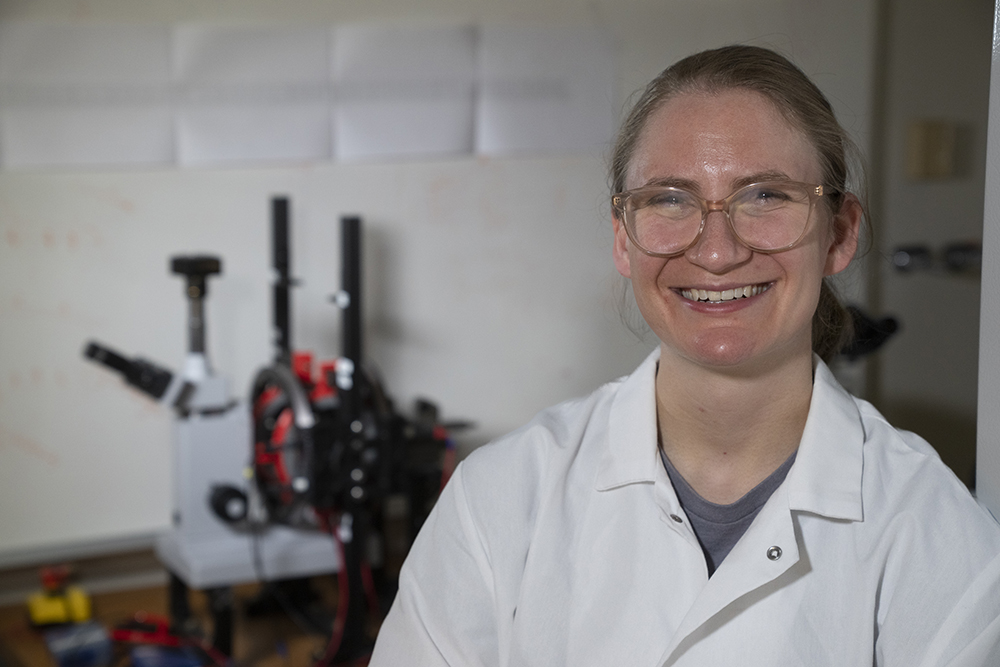 Finalist Emma Benjaminson, a doctoral student in the College of Engineering, also visited the SASC for help. She competed in the preliminary round of CMU's 2019 event and admits she still gets nervous at times.
"Public speaking terrifies me, so I wanted to challenge myself to overcome my fear and improve my speaking skills. I think being a good communicator, in all forms, is essential in research," Benjaminson said.
This year, Benjaminson hopes her recent work on swimming robots will capture a prize at the championship. She plans to discuss how her team came up with a novel way to control the robots in their environment based on an observation of the magnetic field gradients.
"I am so grateful to the other participants I have met through 3MT who have taught me about their research and how to communicate it well. I think that is the real benefit of this program," Benjaminson said. "I want to encourage others to give 3MT a try, maybe even more than once."
Judges will choose the first-, second- and third-place winners to receive $3000, $2000, and $1000, respectively. Two audience-selected winners will receive $500 each for the people's choice award and the alumni award.
Alumni can watch the competition via the livestream, where they can participate in the voting to select the alumni award winner.
The Three Minute Thesis Championship is open to the public. Registration is required to attend the in-person event or to view the livestream. Due to current COVID-19 restrictions, the event will be held in accordance with campus in-person activity protocols and requirements.
---
The Competitors
Eight doctoral students will advance to the finals.