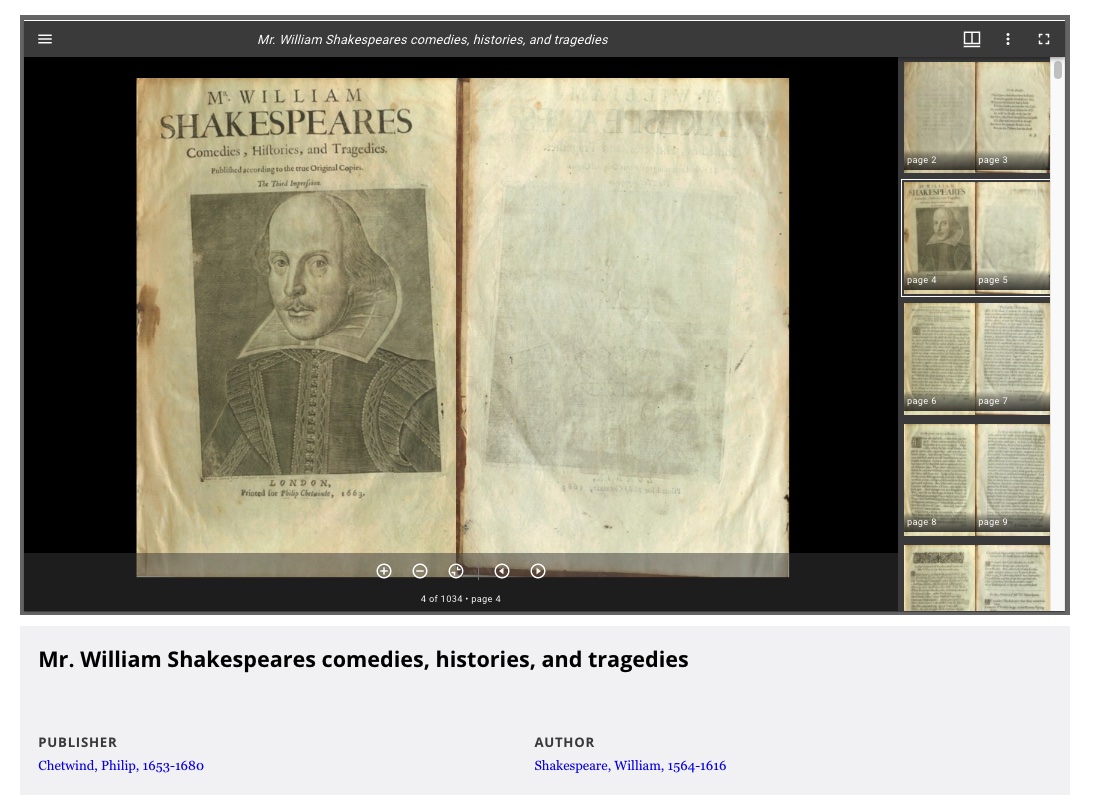 Carnegie Mellon University Libraries completed major enhancements to its digital collections with the launch of Islandora 8, a new platform that makes information easier to find and more accessible to everyone, from researchers to community members.
Islandora 8—an open source platform adopted by CMU—demonstrates next-generation technology through a beautifully designed user interface that gives seamless access to CMU's 26 digital collections across the University Libraries. With the initial and future releases, it will facilitate data-driven and computational research with new tools that allow users to conduct text and data analysis, to view images closely and to search new forms of content, such as audio and video files and oral histories.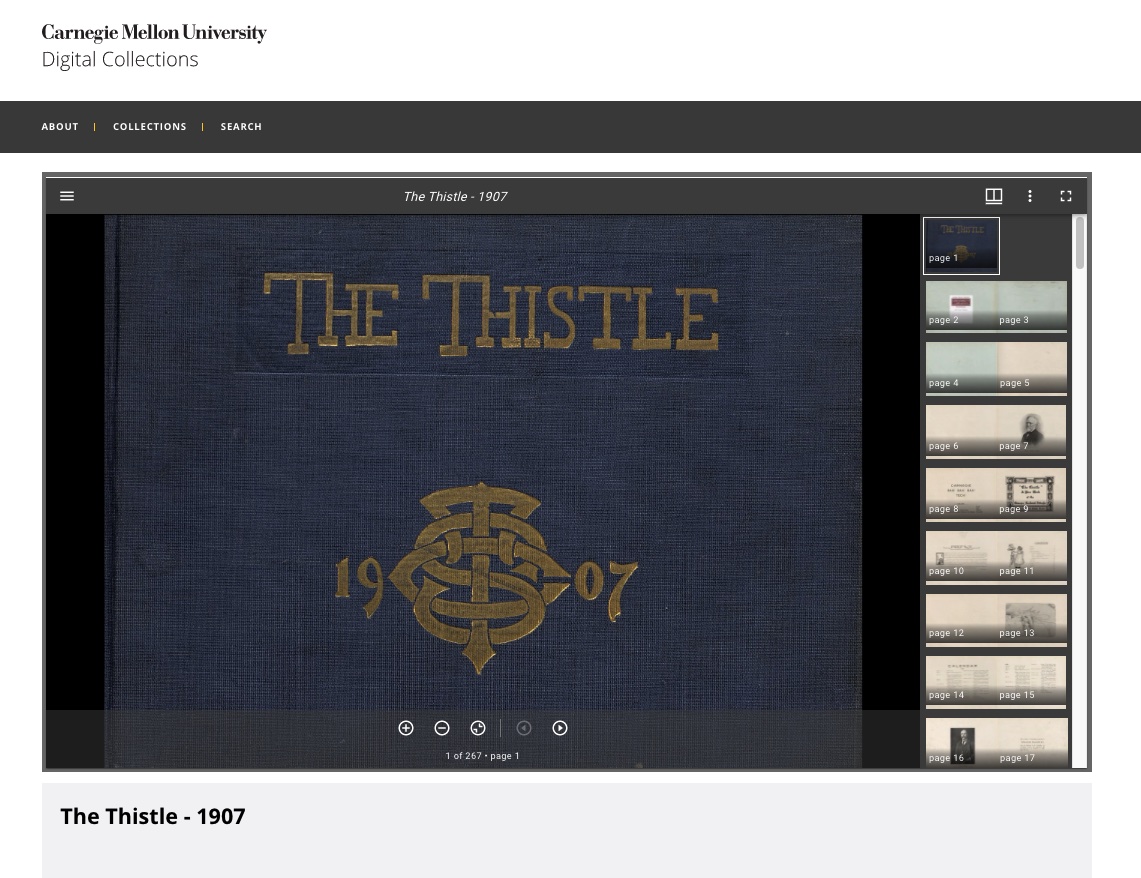 CMU's yearbook collection, for one example, can be skimmed and explored with ease by remote users, where it previously required a librarian to visit the stacks and email information. A search on someone's name retrieves results across an entire yearbook, from a class portrait to their club involvements and appearances in campus activities. In addition to photographs, the old yearbooks hold rich history, stories and insight about life and culture during the school's earliest years. Users can find more content, more quickly.
"The new interface will support power users, such as genealogists and historians who dig deep into our collections, as well as casual users, alumni and community members, who just want to find pictures of their grandfather. There is so much in our collections that would be interesting to people living in Pittsburgh, alumni, and families of alumni," said Julia Corrin, University Archivist, who was the project lead for Islandora migration.
As an early leader in the arena of digital collections, the University Libraries scanned assets in the 1990s and began connecting scholars to materials online. Over two decades, the digital collections have grown to 2.2 million files, 30 terabytes of digitized content and 375,000 metadata records.
The team implemented this new platform with support from the open source Islandora community and then worked to migrate the content to the new digital platform. In addition to Corrin, the project team included CMU's Lina Crowe, Chris Kellen, Jonathan Kiritharan, Matt Lincoln, Ann Marie Mesco, and Ken Rose.
"If you think about your own digital files and how you organized them 25 years ago, it was probably different from what you do today. We also have objects we archived yesterday and objects we archived in the 1990s. We needed to make all of those files play nicely together and look seamless to a user," Corrin said.
Islandora is driven by contextual information in the form of metadata to encourage new ways of browsing. After viewing an asset, links allow users to "browse nearby" similar to how users in a physical archive would find related documents in the same folder.
"Physical archives are very dependent on the context, where one document might be found depending on its relation to other documents. We have been really focused on how to rebuild some of that context in a digital format," Corrin said.
The Libraries is among the first libraries to implement the platform and has the largest Islandora 8 repository in production.
"As more content moves to digital, libraries across the country are trying to recreate the experience of browsing the physical stacks, in a virtual space. With the new Islandora project, the University Libraries is one step closer to this goal," said Associate Dean for Innovation, Preservation, and Access Brian Mathews. "But we are also aiming to provide new and alternative ways to explore and engage with collections and data, beyond the traditional library paradigms."
The initial phase of the Isandora 8 project took about two years. The team will continue to add new content, features and enhancements to the system, as well as analyze data to see how people are using the digital collections and identify ways to improve them.
Islandora 8 is the latest project in CMU's 25-year history of innovation in digital collections. Recent gifts to the Libraries from Michael Smith, a 1968 graduate of the College of Engineering, and Lonna Smith, a 1969 graduate of the College of Fine Arts, supported some of the digitization and metadata collection activities, among other initiatives.
by Ann Lyon Ritchie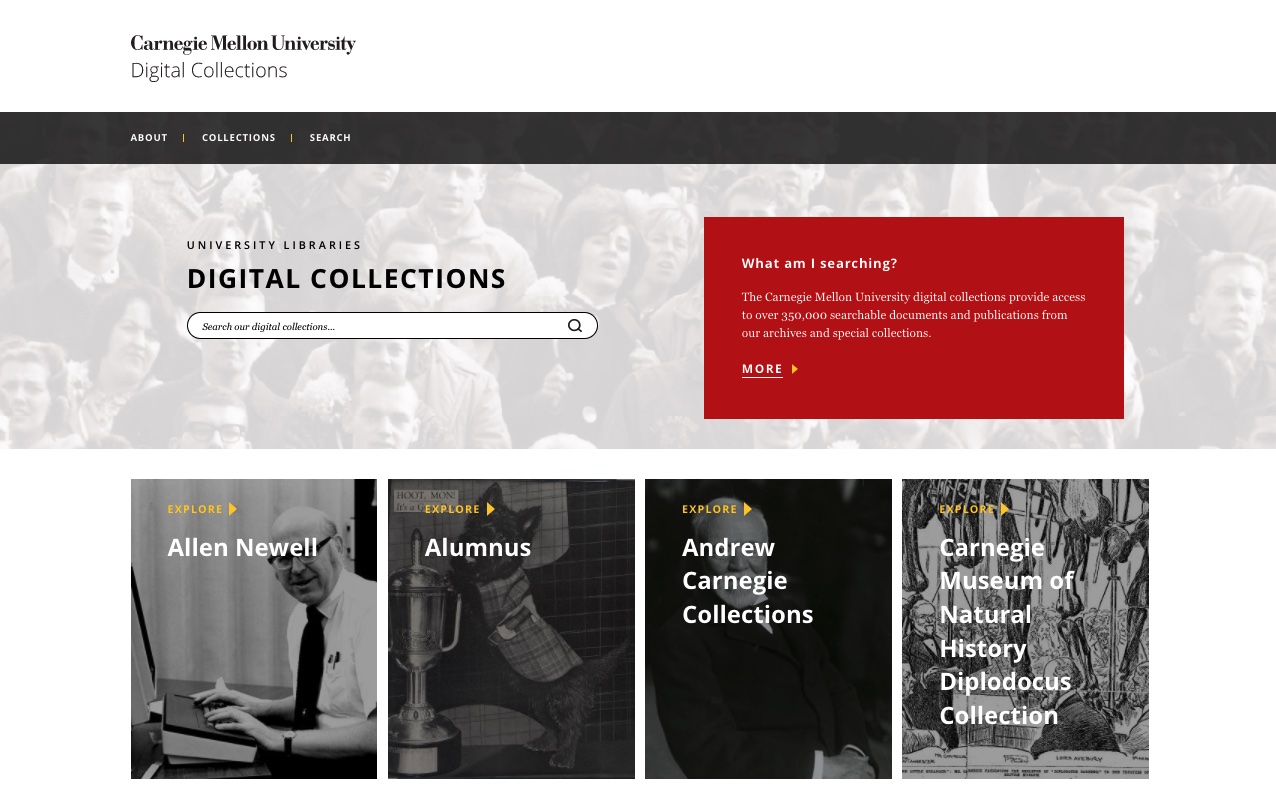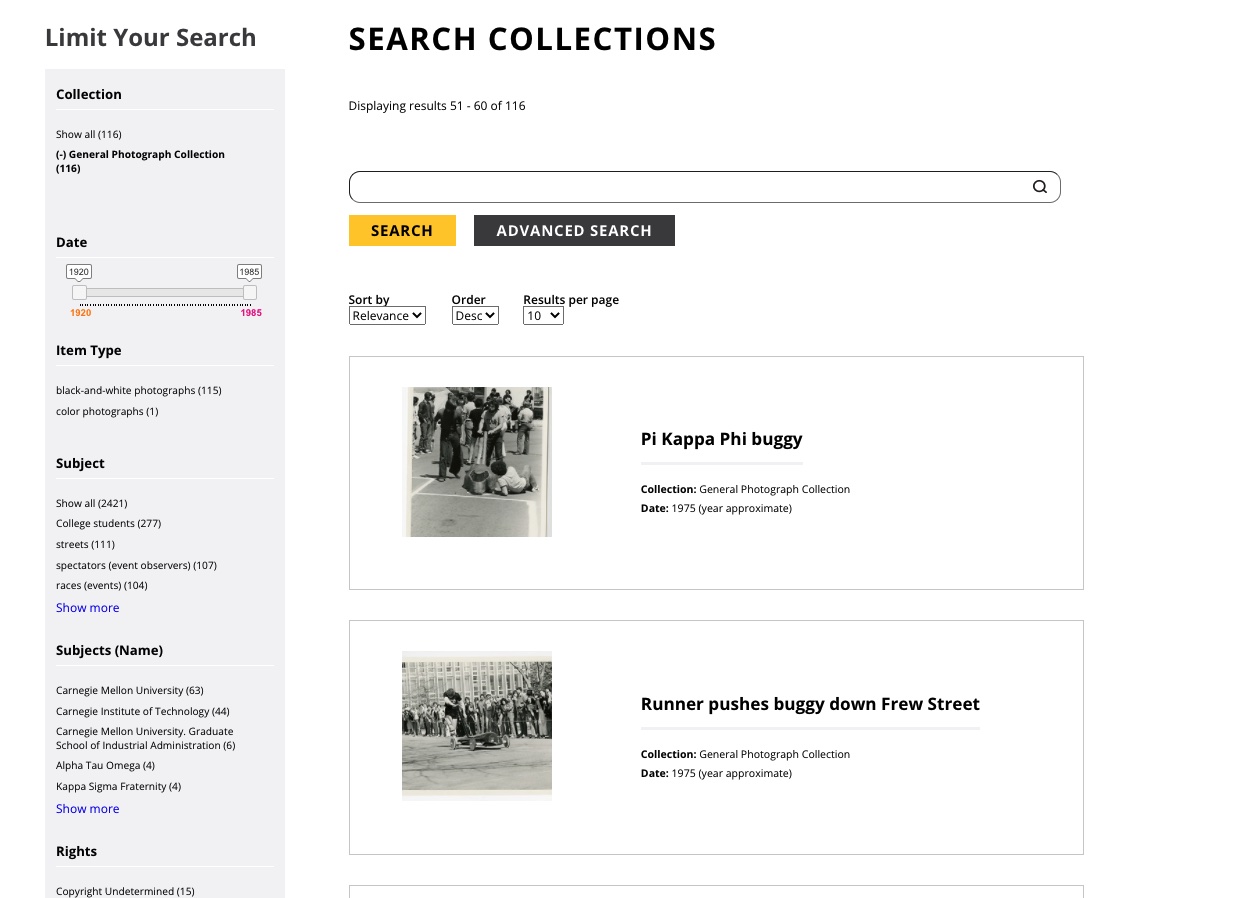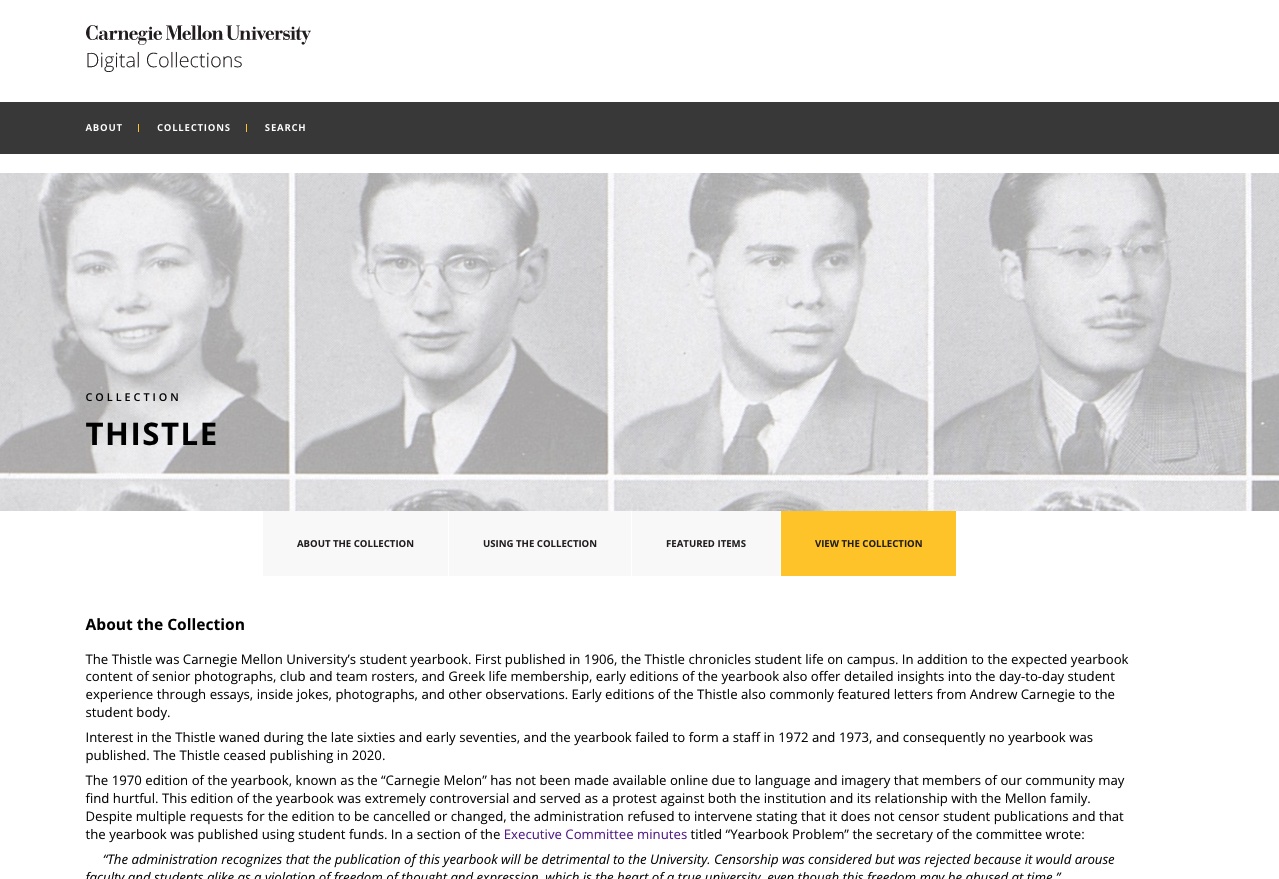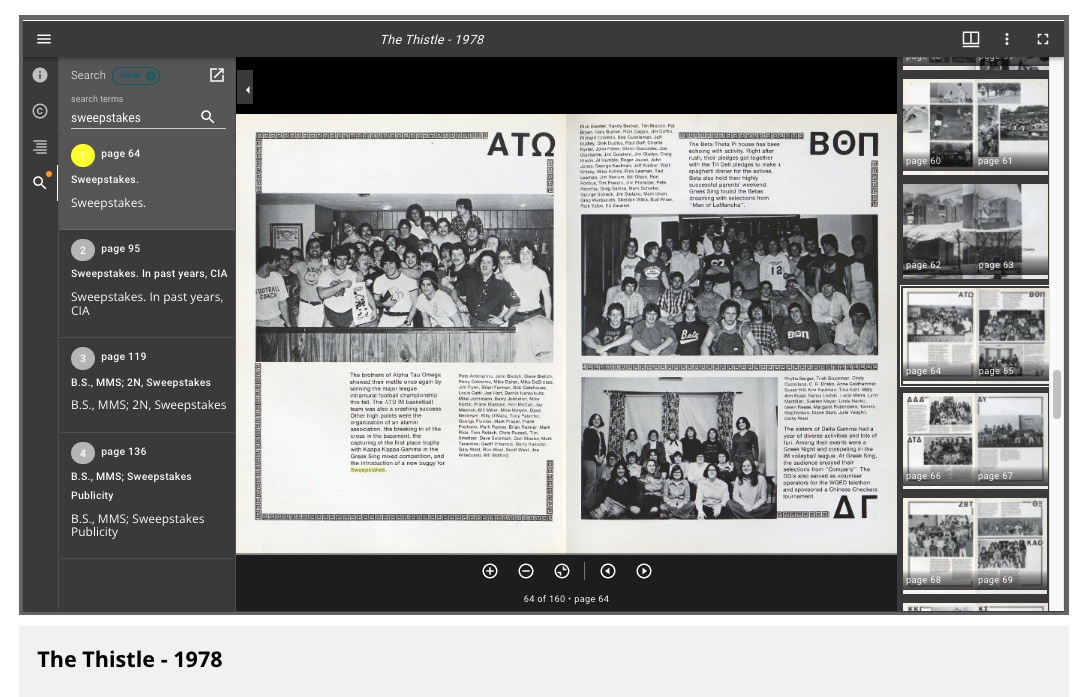 Feature image: Scholars can now enjoy remarkable online access to CMU Libraries Special Collections, including the rare Shakespeare Folios.
Feature image: Islandora 8 enables users to "page" through editions of The Thistle yearbook collection, campus news publications, and special collections and use an image viewer to examine them closely.