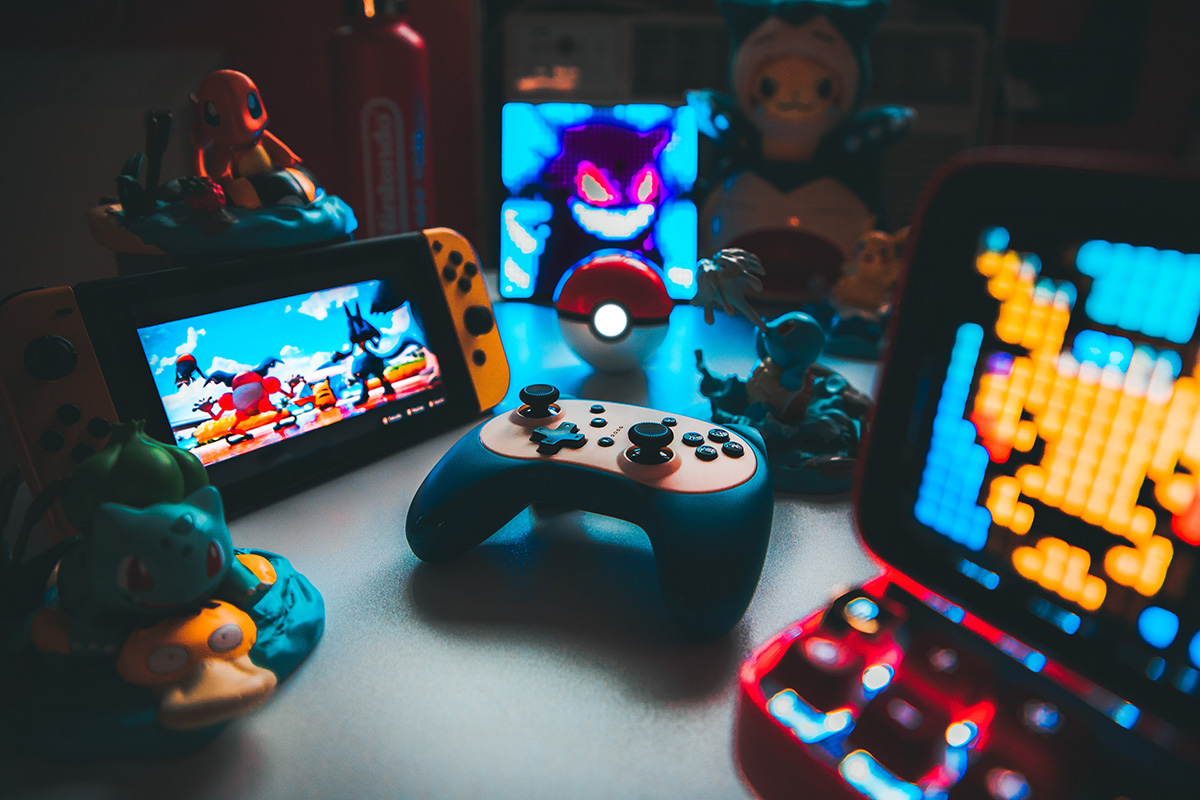 Well folks, we finally made it to the end of the semester and the end of this long, long year. Like most other people living in these tumultuous times, 2021 was very much a struggle for me both personally and professionally. Despite that, "Tartan Datascapes" was always a welcoming place for me to get excited about fun data topics and share them with you all, so for this final installment of the blog for 2021, I wanted to highlight some bright moments from the year as well as share some upcoming CMU Libraries data news for 2022!
While I obviously love all of my posts on "Tartan Datascapes," my favorite ones tend to be the ones where I explore a data/data management topic through a popular culture lens! For example, Love Data Week 2021 (which was entirely virtual) allowed us to explore many ways to incorporate games and popular culture into our programming efforts, including custom designs and a virtual branch of CMU Libraries on my own "Animal Crossing: New Horizons" island of Kanto! In this blog post, I included some fun videos of my avatar in the game modeling the custom designs as well as exploring the Kanto-branch of CMU Libraries. But, the "Animal Crossing" fun didn't stop there: for the March 2021 issue of "Tartan Datascapes," I explored all the various ways we've engaged with the game at CMU Libraries, as a way to celebrate the 1-year anniversary of its release. While I've had an incredible amount of fun playing the game for many hours in my own time, it's also been wonderful to use the game at work to promote our workshops, provide education on different data management concepts, and create fun custom designs to highlight our Love Data Week events!
Continuing with the theme of video games and data management (because these two topics have way more in common than you might initially think!), in the June issue of "Tartan Datascapes" I explored the data management lessons we can learn from video game Let's Plays, using those from the production company RKG as an example. I spend many hours a week watching video game Let's Plays, and as it turns out, while I'm watching these videos I'm also practicing my data management skills, and this blog post teaches readers how they can do the same. It's a win-win!
Finally, my favorite blog post from the year was the October installment of the blog, titled "Data Management Lessons from Spooky Video Games", where I explored the data management lessons we can learn from the games "Little Nightmares" and "Little Nightmares 2." In my quest to become more skilled at survival horror games, I decided to play these two video games throughout the month of September and early October. Much to the dismay of my nervous system, I finished both games with a great sense of pride and a few takeaways to share with "Tartan Datascapes." Each year, I enjoy doing a spooky-themed post for "Tartan Datascapes" during the month of October (check out the blog post from October 2020 if you'd like to learn about data management lessons from "What We Do in the Shadows!"), and it usually ends up being my favorite post of the year as it creates a fun, unique way to learn more about data management skills and concepts. Not only can you expect more fun "Tartan Datascapes" content in 2022, but we've already got some amazing plans for the broader data world at CMU Libraries for 2022, including workshops, featured speakers, and special events. This includes a whole week of fun events and workshops planned for Love Data Week, which will be held from February 14th - 18th, 2022. Love Data Week is an international event dedicated to celebrating the research data in our lives and how to properly care for it to help maximize its potential. And, we tend to have a lot of fun with Love Data Week here at CMU Libraries! More information will be forthcoming, but you can expect several unique workshops (including topics on writing fanfiction, learning about good file naming practices through cheesy 1980s album covers, and data arts and crafts!), lots of downloaded custom designs in "Animal Crossing: New Horizons," and some in-person tabling at Hunt and Sorrells Libraries where you can pick up some fun swag and take part in a virtual scavenger hunt! Watch this space for more information on Love Data Week 2022!
Are you a student, staff, or faculty member at CMU working with data in fun and unique ways? I'd love to feature your work in future issues of "Tartan Datascapes!" If you'd like to be highlighted in an upcoming issue of the blog, submit your information to our webform and we'll start the conversation!
By Hannah Gunderman, Data, Gaming, and Popular Culture Librarian
Feature image by Branden Skeli on Unsplash