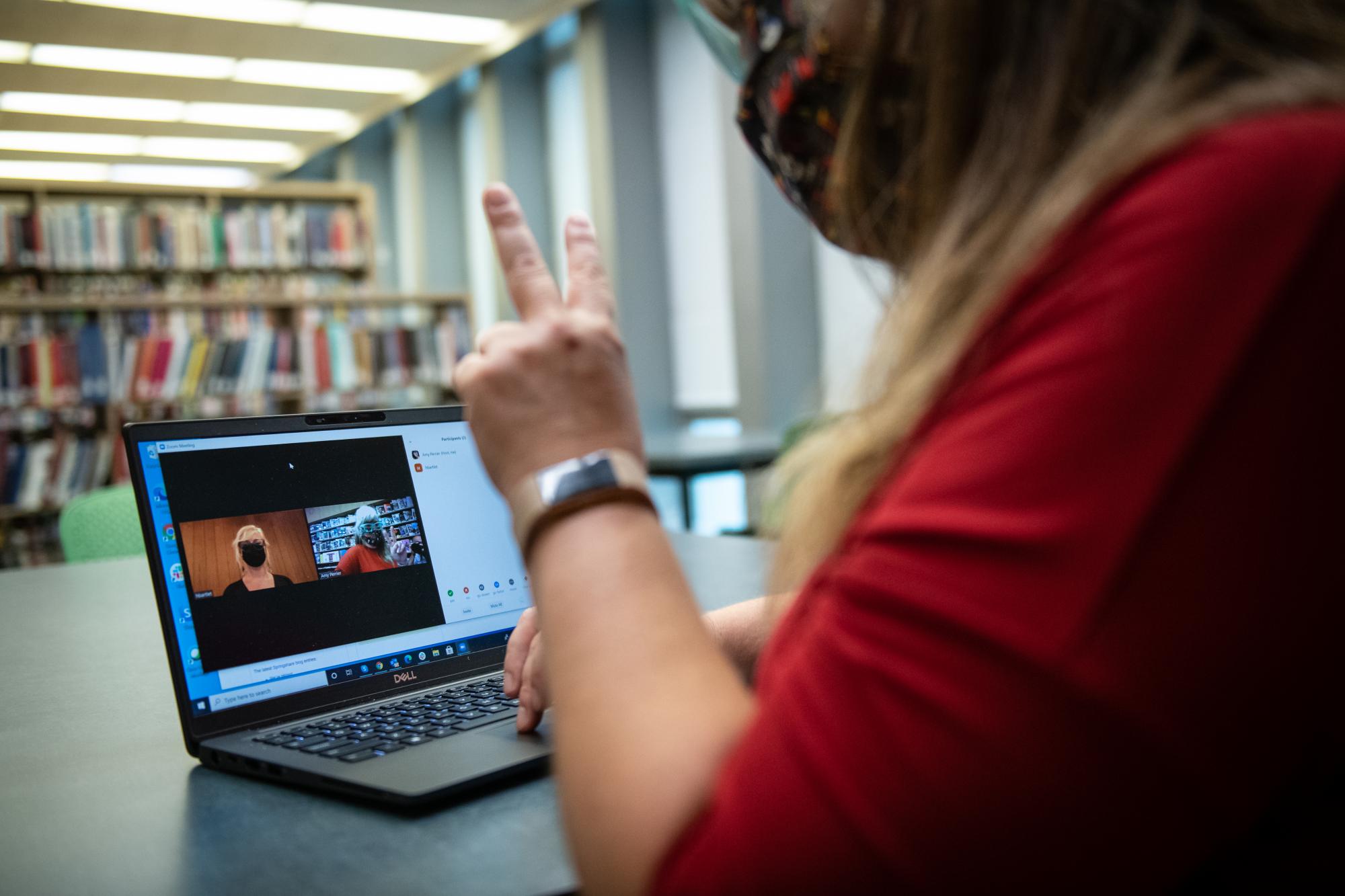 The Libraries is piloting a new service to support students in need of a place to attend classes remotely on days they also need to be on campus.
Starting on Wednesday October 27th, the 3rd Floor of Hunt Library will be a Zoom Zone between the hours of 10:00 a.m. and 5:00 p.m., Monday through Friday through the end of Fall Semester.
Students may reserve seats that can be used to attend Zoom classes and meetings. Students will need to bring their own computers and headphones, but the space will be zoned to allow for vocal class participation at a moderate volume instead of quiet study. We have a limited number of noise-cancelling headphones available at the circulation desk(s) if you wish to borrow a pair.
Library Seats Reservation Policies:
Seats can be reserved in two-hour increments.
Be sure to check-in to your seat within 15 minutes of your start time; failure to do so will cause you to forfeit your reservation.
Please do not move furniture from its designated location.
In-person conversation and group work with others will not be permitted.
CMU requires face coverings to be worn indoors at all times.
We are piloting this service to gauge the feasibility and student need, and to assess whether this service works in an open space like Hunt Floor 3. Results from the pilot will inform future plans. The pilot will not increase overall capacity or patron density in the library.
Reservations can be made online.