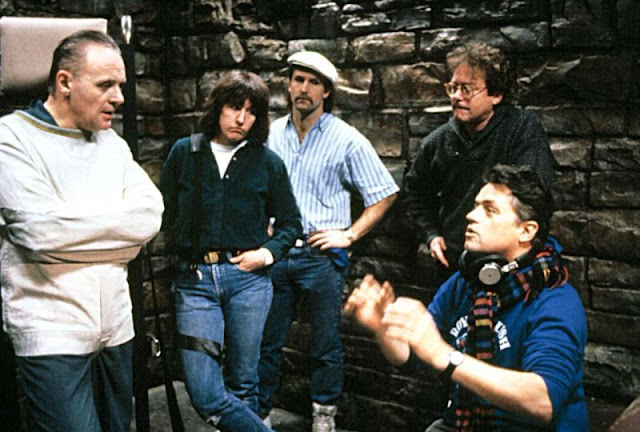 Cooler weather, falling leaves, and – scary movies! We've looked at Romero's zombie movies, and his vampire movie Martin, but there are more thrillers made in Pittsburgh. Get your popcorn and a friendly arm to clutch during the jump-scares and enjoy!
---
Creepshow – (DVD-726)
Hal Holbrook, Leslie Nielsen, Adrienne Barbeau (1982)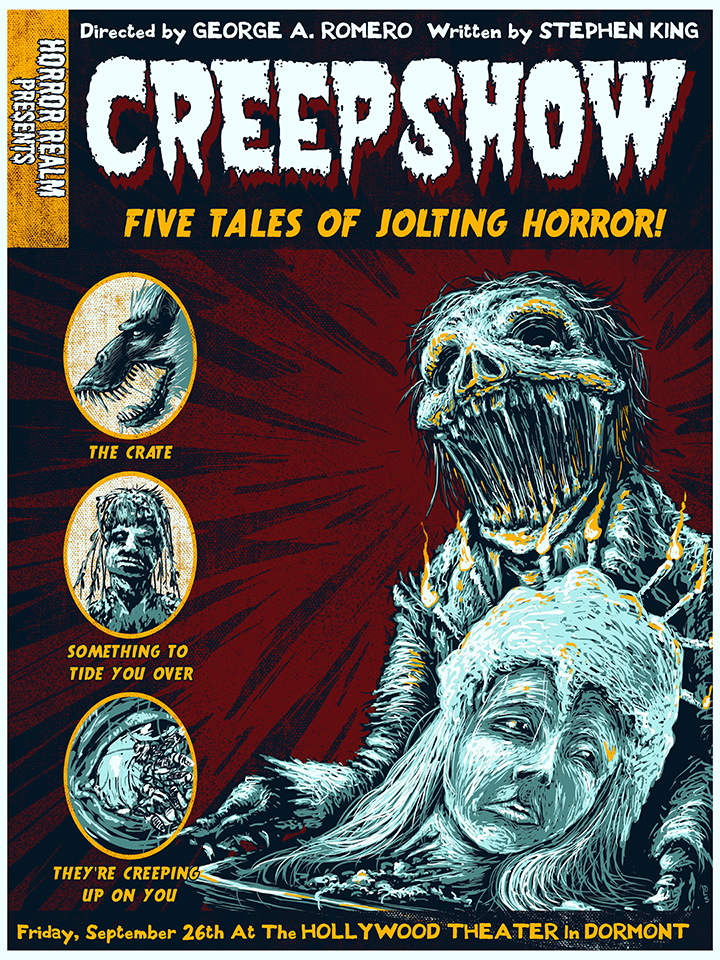 (Rated R) An anthology of five horror tales inspired by E.C. comic books of the 1950s, directed by George A. Romero and written by Stephen King. Other actors include Ted Danson (who attended CMU), Ed Harris, E.G. Marshall, John Amplas of Martin as the zombie Nathan, and Stephen King in his on-screen debut. Apparently, Romero and King liked and admired each other, and this was their chance to work together on a project they both enjoyed.

Creepshow shot in Pittsburgh and its suburbs, including Monroeville, where Romero leased a boys' academy (Penn Hall) to build extensive sets. There's a campy vibe to this creepy collection, but an IMDB.com video features one viewer saying it terrified him as a child, and I believe that. Roger Ebert gave this movie three stars and said, "Romero and King have approached this movie with humor and affection, as well as with an appreciation of the macabre." The trailer, featuring one scene of hordes of roaches, was enough for me!
Silence of the Lambs – (DVD-2612)
Jodie Foster, Anthony Hopkins (1991)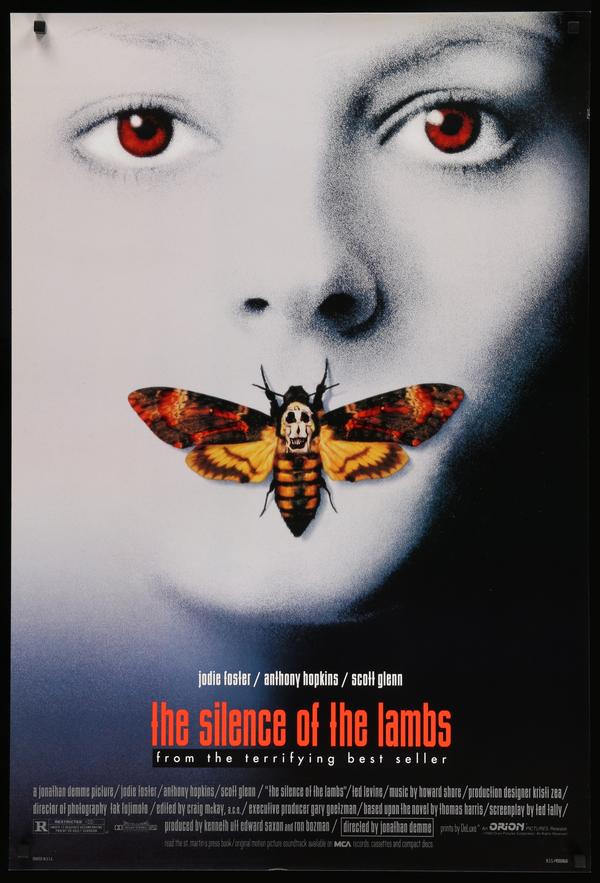 (Rated R) So many iconic lines and scenes from this film (fava beans will never be the same), and so many stories it generated about finding killers with the help of imprisoned killers. I remember the controversy over this movie's portrayal of a transgender villain, especially at a time when there was little to no representation of LGBTQIA people on screen. I preferred to focus on Jodie Foster's portrayal of Clarice Starling, the heroic young FBI agent forging her way through a male-dominated agency; the scene of her literally standing up to men who tower over her stays with me more than any of the scenes of horror. Or rather, they did on second viewing. My first viewing consisted of mostly terrified squinting over a huge pillow!

Five Oscars, brilliantly done, but not for the faint of heart! Shots of Pittsburgh include the Armstrong Tunnel, Soldiers and Sailors Memorial Hall, and the Allegheny County Jail. The exterior of the Western Center near Canonsburg, PA served as the setting for Baltimore State Hospital for the Criminally Insane. Soldiers and Sailors sells commemorative t-shirts of the Silence of the Lambs filming, and around Halloween in previous years, they created a replica of Dr. Hannibal Lecter's cage for a Fright Night special occasion.
Diabolique – (BRD-304)
Sharon Stone, Isabelle Adjani, Chazz Palminteri, Kathy Bates (1996)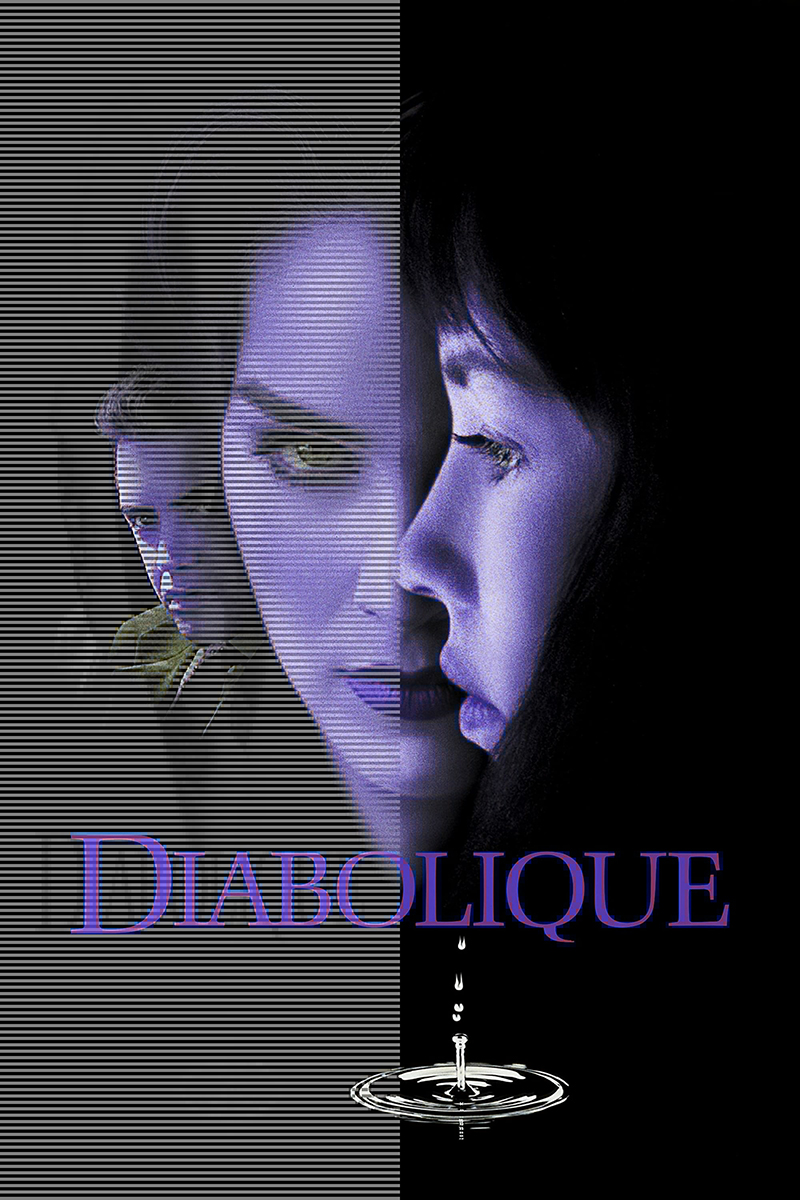 (Rated R) I've never seen the original French movie with Simone Signoret (DVD-819), but this remake with Meadville, PA's own Sharon Stone is one of my favorites. Palminteri makes a delicious enemy as Guy Baran, the cruel dean of an exclusive prep school. Stone, as Nicole, the dean's mistress, expertly channels the dry wit and timing she displayed in The Quick and the Dead, while Adjani trembles with feminine timidity as Mia, his wife. Together, wife and mistress conspire to murder him. Kathy Bates plays a retired police investigator who becomes curious about the two women, who appear more and more nervous as the story unfolds.

Prep school scenes were filmed at the former St. Philomena School on Forward Ave. in Squirrel Hill. In one scene, Nicole drives Mia across Pittsburgh to her house on the South Side, and Nicole's neighbor (Shirley Knight) says deferentially, "Welcome to Pittsburgh and the entire Three Rivers area." You can see the Birmingham Bridge from Nicole's house, and there's a scene supposedly on the Pennsylvania Turnpike. Local actor Bingo O'Malley plays the caretaker of the school's swimming pool, which figures into the suspense. It's fun and chilling, and worthwhile for Sharon Stone's sarcastic lines. "Secondhand smoke kills," one character says as she lights a cigarette. Stone pauses, blows smoke in his face, and says, "Not reliably."
The Mothman Prophecies – (DVD-8111)
Richard Gere, Debra Messing, Laura Linney, Bill Patton (2002)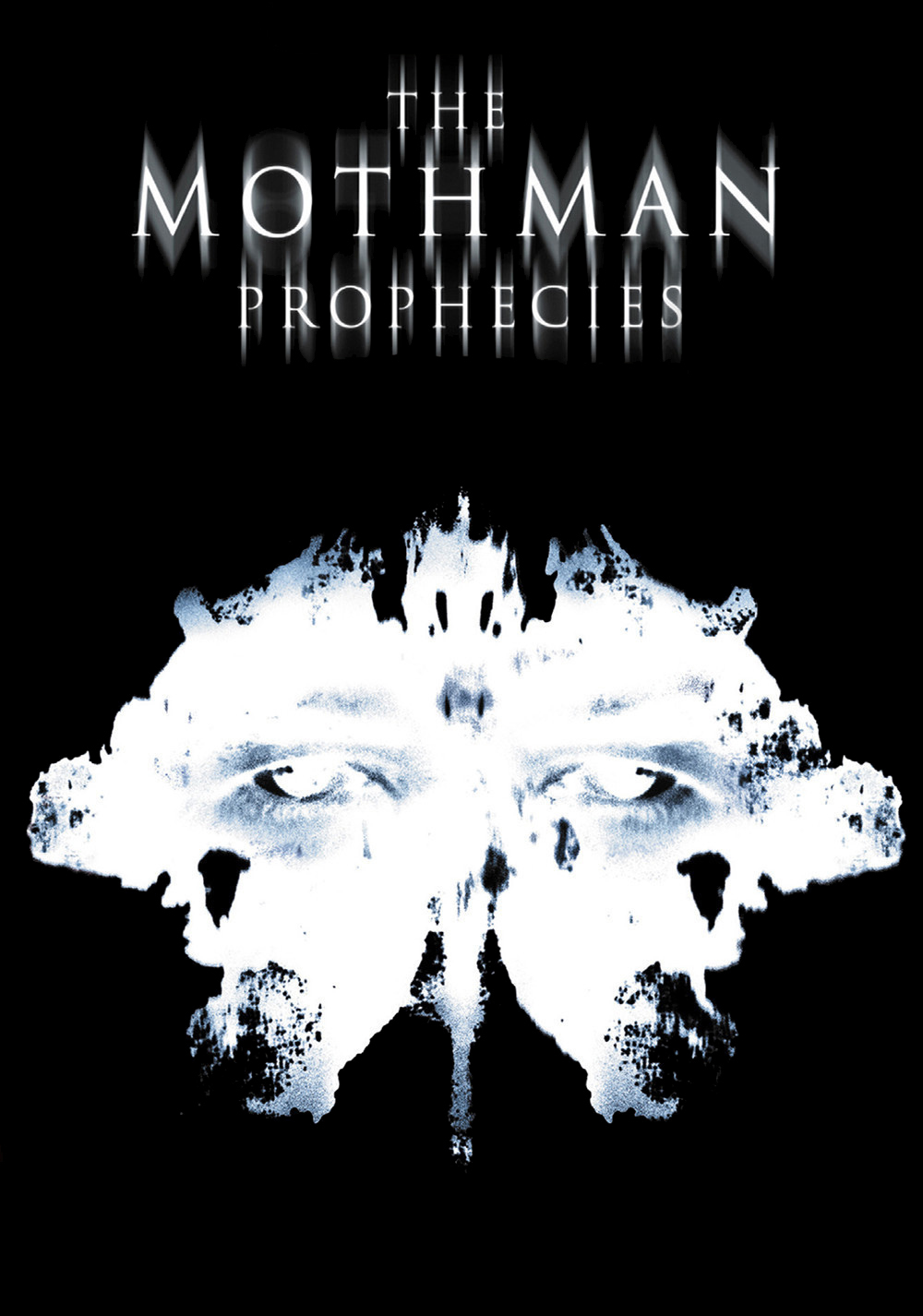 (Rated PG-13) John Klein (Gere), a reporter, and his wife Mary (Messing) are young and in love, lucky and happy until Mary sees a terrifying vision and wrecks their car. In the hospital, an MRI reveals an incurable glioblastoma. I wondered why Mary didn't describe her vision, and especially why John, as a reporter and husband, doesn't naturally ask – but maybe that's so we can see her drawings of a red-eyed, black-winged, horrible creature. Mary dies, and John mourns as only sorrowful-eyed Gere can mourn. Two years later, driving from DC to Richmond, John's car mysteriously travels 400 miles in 30 minutes to West Virginia until the battery dies. He seeks help at a nearby house where a paranoid man (Patton) holds him at gunpoint. A police officer (Linney) explains to John that "good, honest, church-going people" have reported visions just like Mary's. John stays in West Virginia to investigate and finds similar visions have presaged disasters like plane crashes and building explosions. Suspense builds as he learns "Something terrible is going to happen in Point Pleasant," a "great tragedy on the River Ohio."

I prefer suspense over gore, and this movie delivers plenty of creepy connections along with the whooshing mothman effects. Alan Bates plays a haunted researcher who warns John away from pursuing the visions. "Don't you want to know?" John says, and he answers, "We're not allowed to know." The police officer tells him "People are going to die. There's nothing you can do about it." We can feel John's frustration at knowing something will happen, but not exactly what. The story ends with a real-life West Virginia disaster that I remember from the news, which makes it even more chilling.

There's one quick scene in Baker Hall, a scene outside Mellon Institute and inside the library, and another with Gere sitting on a bench on the snowy Cathedral of Learning lawn. Our own Melanie Klaput was an extra in the outdoor bonfire scene, which was filmed on a cold night in Kitanning. She says Gere got out of his limo, filmed the scene, and got right back in. But he was very charming, asked if she was cold, and Melanie said, "I'm so cold I'm wearing gloves on my feet, too." I can just picture Gere smiling at that.
Reviewed by Jan Hardy, Library Specialist
Feature image, behind the scenes look into the making of "Silence of the Lambs."