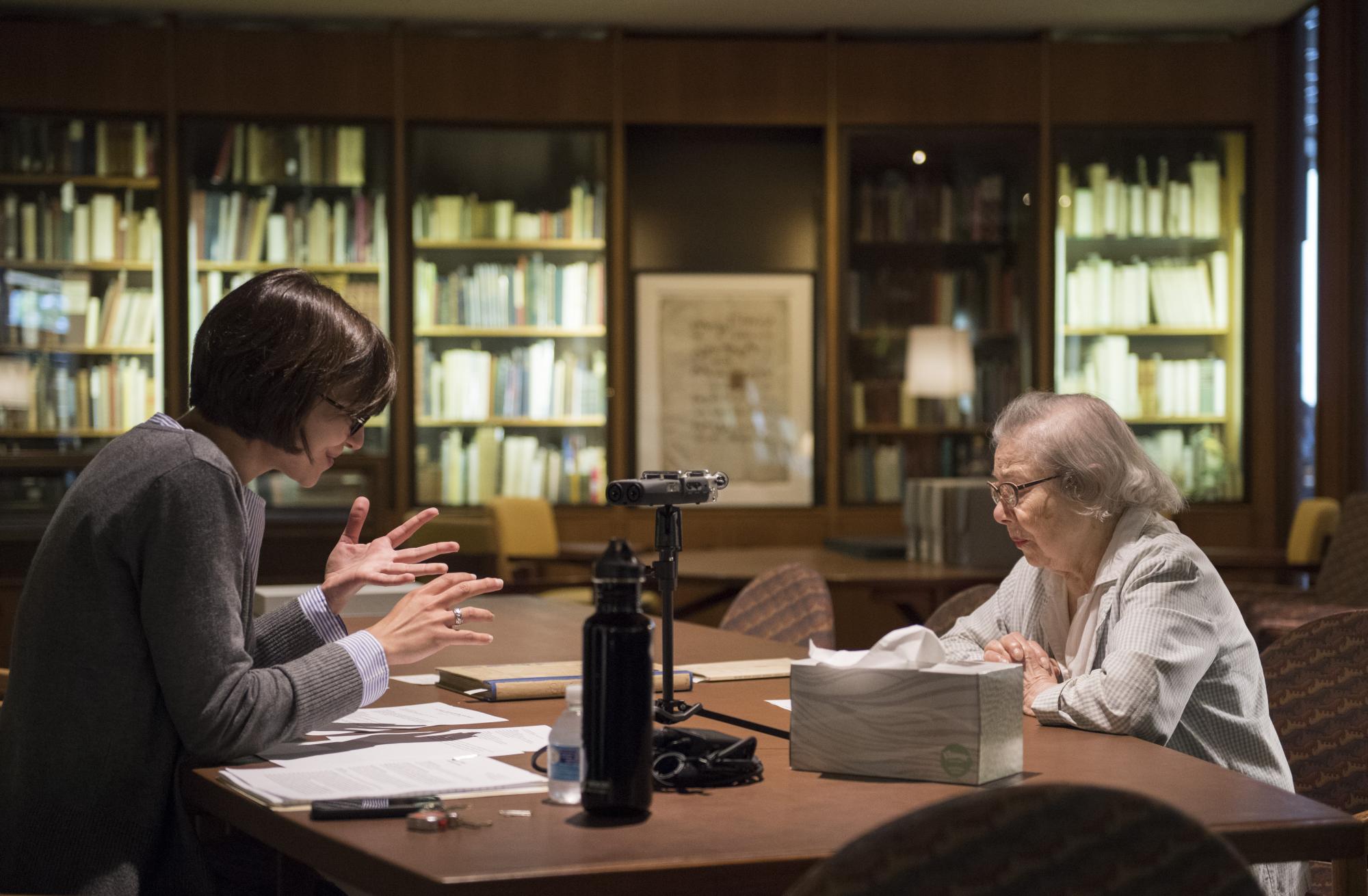 I'm very pleased to announce the first season of Cut Pathways, a new podcast developed by the Oral History Program at Carnegie Mellon University and hosted by Oral History Program director Katherine Barbera and myself, David Bernabo.
Some of the topics that you'll hear about during our three-episode first season are how Julia Parsons cracked secret German submarine codes during World War II and how Dan Meloro found direction in his undergrad studies by starting the Activities Board. In our introductory episode, many of our interviewees discuss their first impressions of Pittsburgh. Sherri Nichols remembers the zig zag nature of the city layout, 'Pittsburgh is challenging to navigate. You memorize paths to get from place to place. I got lost all the time.' Many interviewees remember the pollution. Vivian Davidson Hewitt recalls, 'Steel was the big industry. Foggy and dirty. My aunt--she lived in North Carolina--was ashamed to wash my clothes, because they were tattletale gray.'
These episodes will roll out weekly starting on June 29, 2021 via most of your favorite places to listen to podcasts.
In 2016, Katherine Barbera founded the Oral History Program with a goal to record the real-life memories and perspectives of those who experienced the history of Carnegie Mellon University. These are the stories of how events were experienced--not just what happened. With nearly 50 hours of recorded interviews archived, these interviews aren't just lists of dates and occurrences, but stories of follies, triumphs, and hidden connections. It's really exciting to listen to the occasional in-the-moment realization when an interviewee suddenly pieces together a throughline in their life. 
By David Bernabo, Oral History Production Assistant
I joined the Carnegie Mellon Libraries team in the early Fall of 2020 as the Oral History Production Assistant. Since completing my undergrad in the Tepper School of Business in the mid 00s, I dabbled for nearly a decade in healthcare and healthcare management, made 12 feature-length documentaries about food, artists, and the environment, and even got into contemporary dance. I've kept a few ties to CMU--exhibiting at the Miller ICA (and the former Miller Gallery), performing music at CMU-hosted concerts (opening for Prefuse 73, Girl Talk, and Susan Alcorn), and capturing video and sound for one of the rotating exhibitions within professor Jon Rubin and Sohrab Kashani's The Other Apartment exhibition at the Mattress Factory. So, it's nice to be back at CMU in an official capacity, delving into these fascinating oral histories!
Cut Pathways is in good company as we join a surprisingly large number of Carnegie Mellon-based podcasts. There's everything from Consequential Podcast, which investigates the human side of technological change, to re:verb, which focuses on how rhetoric, communication, and language shape contemporary politics and culture, to the "On Humanity" Podcast, which features interviews with pioneers tackling new challenges in their fields. To assist you in your listening adventures, we are preparing a LibGuide that lists all the active CMU podcasts. Until that's ready, check out the righthand side of this article by Michael Henninger to access CMU's many podcasts.

We are excited to experiment with this podcast format to showcase our growing collection of oral histories, and are excited to start work on the second season!