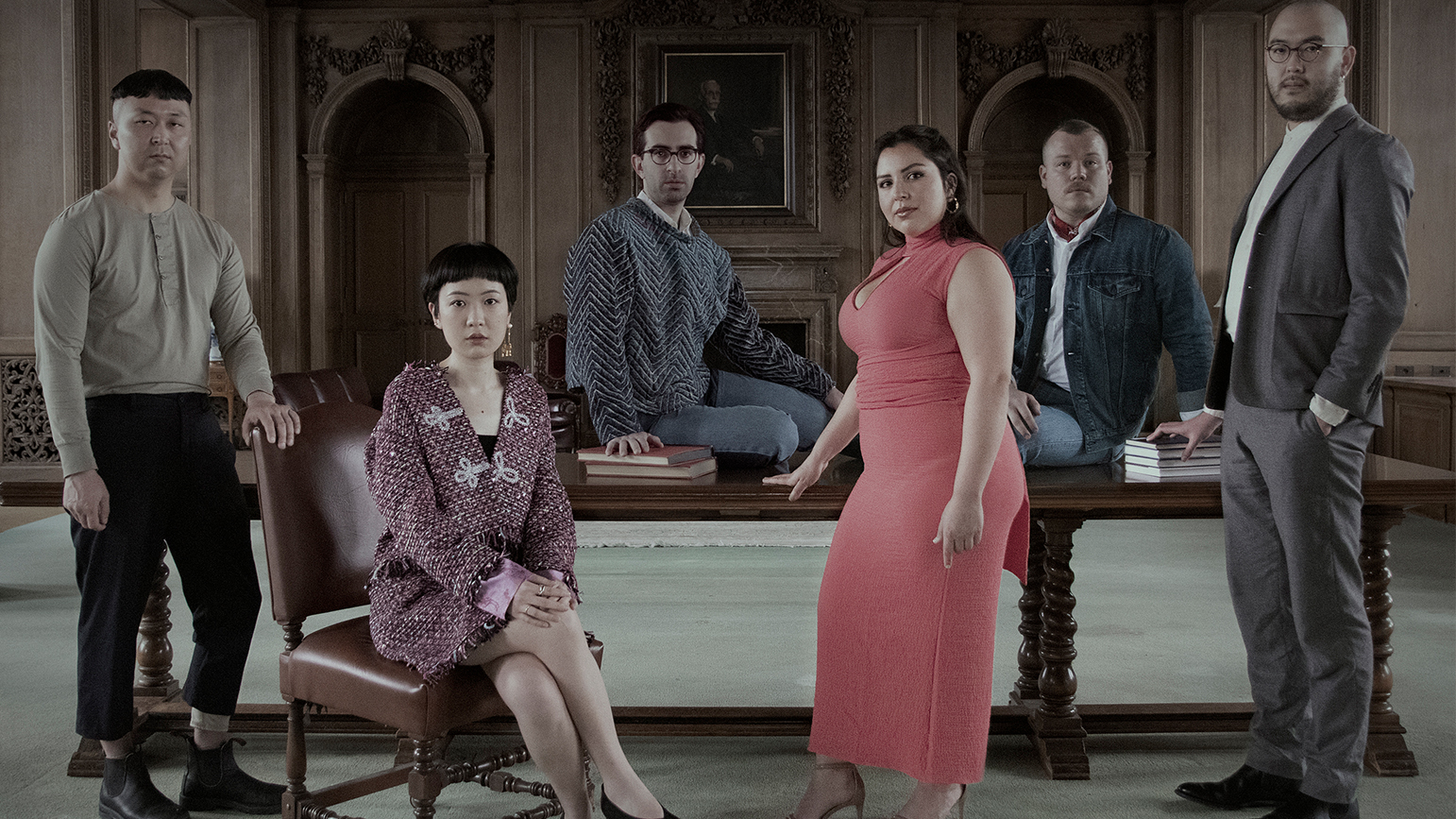 How do you shoot a group portrait during a global pandemic?
With a little social distancing, a lot of technology, and a cameo appearance from the Mellon Institute Library.
The Libraries was excited to help the School of Art realize something special for its 2021 MFA class by providing the venue for this magical photo. Remotely designed and directed by Head of Carnegie Mellon School of Art Charlie White, the portrait was created using nine separate images and is the result of hours of pre-planning, two test shoots, and a three-hour production in which each student entered and posed individually, following strict COVID-19 protocols. Many hours of post-production followed to fuse the parts and create the whole and complete portrait seen here.
A special thank you to the staff and leadership of the Mellon College of Science, who facilitated access to the space.
The 2021 MFA Thesis exhibition, 'Friends Forever,' opens at the Miller ICA on March 17.