Since the closure of libraries at the start of the pandemic, librarians have found themselves physically separated from their institutional collections for many months, a year, or even longer. However, in transitioning to remote work from home, librarians became closer to their personal collections. These collections may mirror an institutions' collections, books or similar printed content, or they may run the gamut of material types from dolls to shells to buttons … and beyond! Librarians are unique creatures, and so must be their personal collections.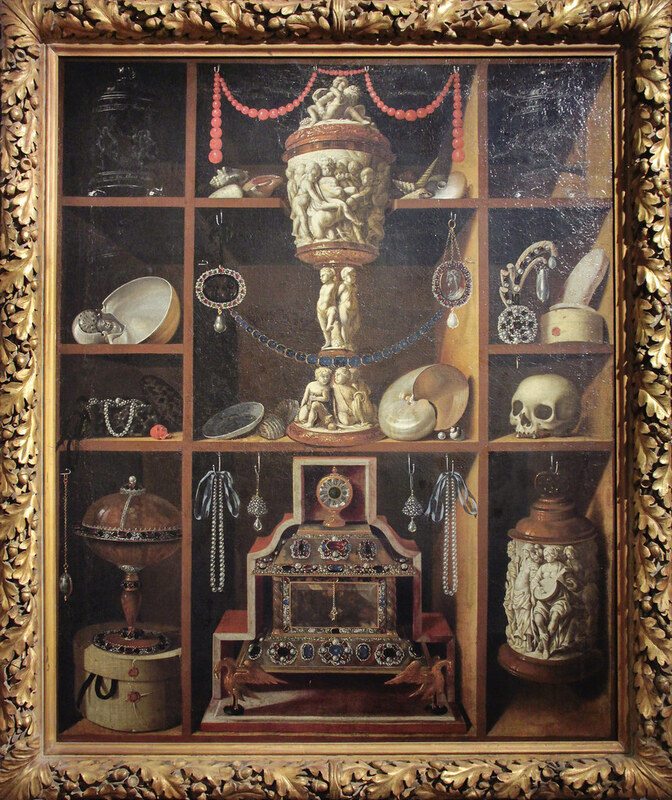 A team from Carnegie Mellon University's Qatar and Pittsburgh campus libraries took this opportunity to create an online exhibit using Omeka S for The Connection, a virtual conference sponsored by The Library Collective. In addition to the pandemic itself, this project was inspired by 16th century 'cabinets of curiosities' or 'wunderkammer' — cabinets or entire rooms used to display wondrous and unusual objects that identified their owners as connoisseurs of knowledge. 
Throughout February and March 2021, the project team gathered collections from librarians across the globe, including some of their own items, to share via the exhibit.
View the Cabinets of Curiosity
Each collector's cabinet showcases a few items from their collection, along with pertinent metadata (these are librarians after all!), and a few words from the collector on how their collection reflects good library practice and/or their identity as a librarian. 
By Director of the Library, Qatar Campus Teresa McGregor 
---
About the Project Team 
Jill Chisnell is the Art, Architecture, and Design Librarian at Carnegie Mellon University in Pittsburgh. She provides reference services and instruction to university students and faculty using both traditional and creative techniques such as button- and zine-making. An artist and avid collector of many things, Jill curates and catalogs collections of tiny treasures in glass jars that she calls 'jarchives.' Looking for a doll head, kitten figurine, or skeleton key? Jill can help with that. 
Teresa MacGregor is the Director of the Library at Carnegie Mellon University's branch campus in Doha, Qatar. At work, she collaborates with teaching faculty to ensure undergraduate students make the most effective use of information. At play, she is an avid world traveler, having visited more than 85 countries before the pandemic slowed her down (but won't stop her!). On her adventures, Teresa Mac has collected enough ephemera, trinkets, and objets d'art to fill plenty of cabinets. 
Jasmine Kirby is the Instruction and Engagement Librarian at Carnegie Mellon University's branch campus in Doha, Qatar. She helps undergraduates with research; talks to different courses about library resources they really should be using; runs a book club; and occasionally does conference presentations about things she does not like about digital humanities. When not at work, Jasmine is getting to know the city of Doha, watching way too many trashy reality TV shows, and being bullied by the Duolingo owl into practicing Arabic. 
Rikk Mulligan is the Digital Scholarship Strategist at Carnegie Mellon University in Pittsburgh. He helps grow the library infrastructure for digital publishing platforms and interactive scholarship as strategist, and collaborates on work involving content management systems, hybrid publishing, digital humanities, and interactive narratives. An avid fan of speculative fiction, from Weird Tales and gritty fantasy to Cli-Fi and Eco-horror, Rikk has collected magazines, paperbacks, graphic novels, and comic books, and even managed a comic shop. Still not content, he turned his passions into an American Studies Ph.D. focused on popular culture at Michigan State University. Now he combines both in digital collaborations such as the Frankenstein Variorum, Latin American Comic Archive, and the SF Nexus.