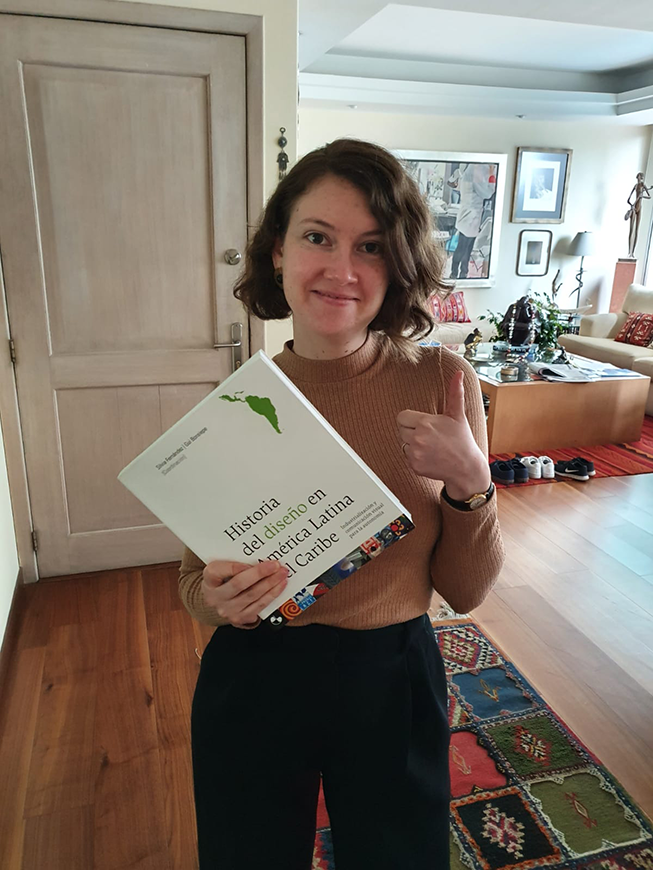 "I had been unsuccessfully looking for an online copy of a very particular book. The topic is not a common one and it's a central theme of my PhD research. I contacted Librarian Jill Chisnell and she figured out how to get a physical copy to me... in Mexico City!! This is one of the kindest and most caring actions I have experienced in my academic years, more so in these difficult and tumultuous times. This will help me finish drafting a full chapter of my dissertation. Thank you CMU Libraries!"
                                                                                         - Sofia Bosch Gomez, PhD in Transition Design, CMU School of Design
The move online due to COVID-19 not only affected classes but the way we obtain items for research as well. Not everything is available online and sometimes faculty may need a book that's only offered in print.  With the library closed and no one here to receive items, we asked ourselves, 'What can we do to accommodate our faculty and get them the resources they need as quickly as possible?'
My team in Technical Services and I put our heads together and established procedures that allow us to process a print-only request from faculty.  When a librarian receives a request for an item that is only available in print, they will ask the faculty member for an address and telephone number, log the information into a secure spreadsheet, then email the appropriate ordering associate. The ordering associate will then purchase the title through Amazon - or other approved vendor -  and ship directly to the patron. The faculty member is responsible for returning the book to the Libraries when normal business resumes. Technical Services will track the orders and process them when returned.
My team and I are grateful that we can provide this library service to faculty during this extraordinary time, and hope to continue this level of service for the foreseeable future.
Kimberly Dolan, Interim Head of Acquisitions