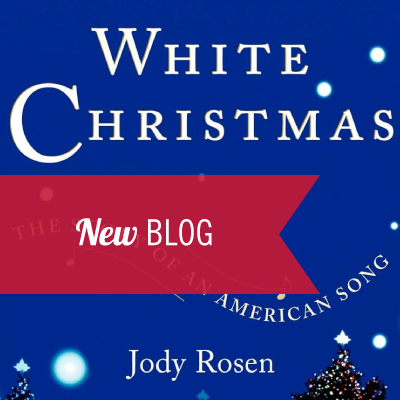 On her Back in the Stacks blog, Cataloging Specialist Jan Hardy takes a look at her selections for this year's Christmas reading list and reviews some of her favorite collections. 
White Christmas: the Story of an American Song by Jody Rosen combines a fascinating overview of popular song and culture, a biography of Irving Berlin, and an explication of the song's melody and lyrics. With one hit, Berlin changed Christmas into a secular holiday, just as he did for Easter with "Easter Parade." He also captured nostalgia as no one had before. Rosen describes it as "both the saddest and most beloved of all Christmas songs." I was surprised that she dismisses the movie "White Christmas," which to me has held up better, in favor of "Holiday Inn." But either way, the song "White Christmas" holds its place, yearning for a simpler holiday, and a quieter, more peaceful life.
Read more on the Back in the Stacks blog.