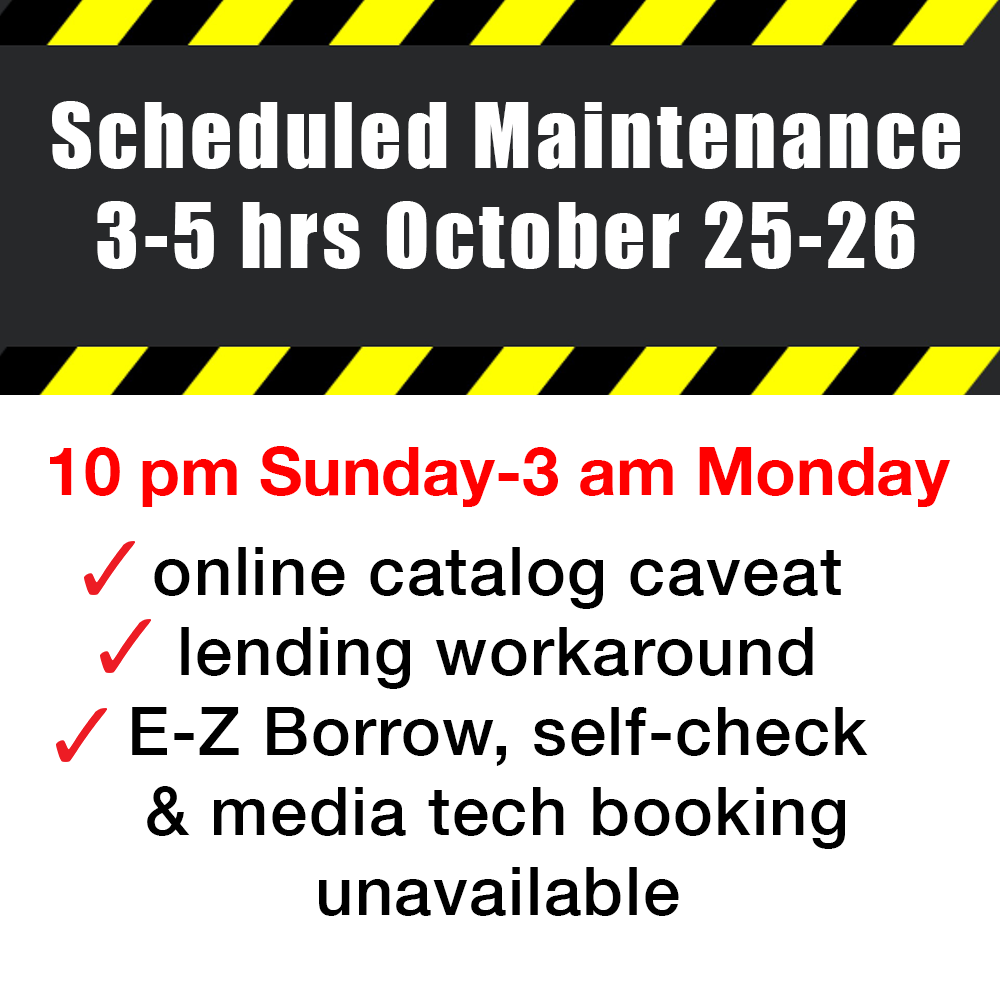 Several hours of downtime overnight will upgrade Symphony, the library management system. Symphony is the software behind all library lending functions (including E-Z Borrow, self-check & media technology booking).
The 3-5 hour maintenance will begin on Sunday, Oct. 25 at 10 pm.
Throughout maintenance, you will still be able to use the online library catalog and borrow materials.
If you access the online catalog: Temporarily, information about whether an item is available or checked out may not be accurate.
To borrow materials: Come to the circulation desk. Staff will check out items manually.
We regret any inconvenience to users & staff.
Questions? Contact Ona Taylor, ot25@andrew.cmu.edu or 412-268-6975.