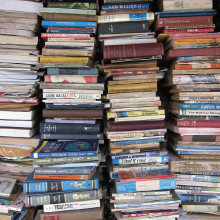 This guide will show you some of the general resources the University Libraries have to help you with your studies and research. Other guides are available that are more subject specific. If you need help with any question, or with starting your research, please don't hesitate to email us. We're happy to answer your questions, whether via chat, phone, email, or in person.
Getting Started
Learn more in the Reference Shelf Research Guide.
Enhance Your Teaching
Advise your students about research methods and resources that enhance their learning inside and outside the classroom, unlocking your teaching potential.