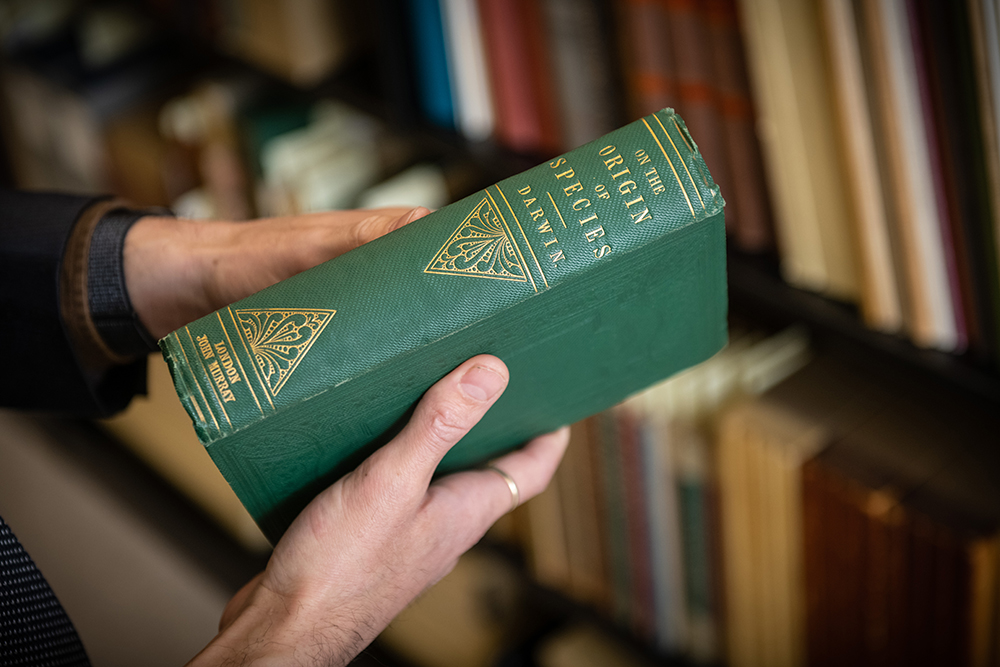 The Posner Curatorial Internship supports Carnegie Mellon University graduate students in gaining practical and paid training in rare books and special collections librarianship. The Internship is intended for students who plan to pursue a career in cultural heritage institutions, including work in libraries, archives, and museums.
The Posner Intern will work on a range of projects, including improving and creating catalog records for rare materials; writing for the CMU Libraries' blog; working with visiting and CMU researchers; shelf-scanning and collection inventory; researching acquisitions in existing areas of collections focus; and exhibition planning and design. In collaboration with the curator of special collections, the successful candidate will have the opportunity to design a roster of projects and tasks to be completed during the internship.
The Posner Curatorial Internship pays a $4500 stipend at $20/hour and requires an on-site commitment of 5-10 hours per week.
Qualifications
Incoming or currently enrolled graduate students in any school or department at CMU are encouraged to apply. Special Collections' focus on the history of science, technology, computing, and cryptography makes this a particularly compelling opportunity for students working at the intersection of the humanities and sciences. Applicants must have an expected graduation date (conferral of degree) no earlier than June 2023. Additional desired qualifications follow:
Reading knowledge of Latin, Arabic, Chinese, Japanese, German, Italian, or other languages (desired, not required)
Excellent written and spoken communication skills
A record of research and/or teaching with primary source materials
A record of efficient and collegial work in a team-based setting
A commitment to diversity and inclusion in the cultural heritage sector and the CMU and Pittsburgh communities
Application Materials
The following materials should be submitted to Sam Lemley (samlemley@cmu.edu) by 2 January 2022. Selected candidates will be notified and invited to interview over Zoom or on campus.
CV
A brief statement (cover letter) describing the candidate's research and professional qualifications and outlining their interest in a career in special collections or in the cultural heritage sector. The statement should also identify areas of research interest, with reference to objects or books in CMU Special Collections. The statement should be no more than 750 words
Contact information for one or two references
The Libraries is now accepting applications for the 2022 cycle. Please send questions about the Posner Curatorial Internship or the application process to Sam Lemley, Curator of Special Collections (samlemley@cmu.edu).
The successful candidate will be required to work on-site starting in February 2022. The internship extends over a negotiable 6 to 9 month term (ending fall 2022).
About The Posner Fine Arts Foundation & Henry Posner Senior
The Posner Curatorial Internship is generously funded by the Posner Fine Arts Foundation. Reflecting the Foundation's ongoing support, the internship will involve work with the Posner Memorial Collection, an important collection of rare books and manuscripts that illustrates the history of western science, technology, and literature from the fifteenth century to the present. Both the Posner Memorial Collection and the Posner Curatorial Internship are named in honor of Pittsburgh entrepreneur and philanthropist Henry Posner, Sr., who formed the Posner Memorial Collection during his life.